Continue from
Convoy to Penang : Hard Rock Hotel
It is morning! After a nice rest and snore (sorry
Tianchad
) i am fully charged! Had some simple breakfast at Hard Rock again (since it is free y not? LOL) before we are hitting to beach!
* Breakfast *
* Tianchad & me *


I gotta admit i love Penang! Their beach is indeed a bitch beach! The water is very blueish! Not to mention we had a good weather that day :D song ah!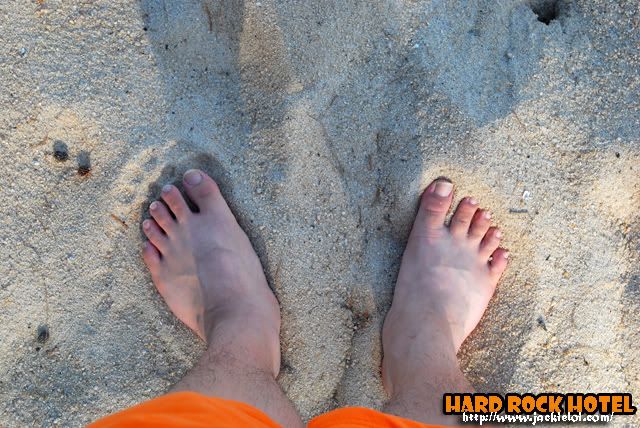 * first time use my feet and feel the beach sand *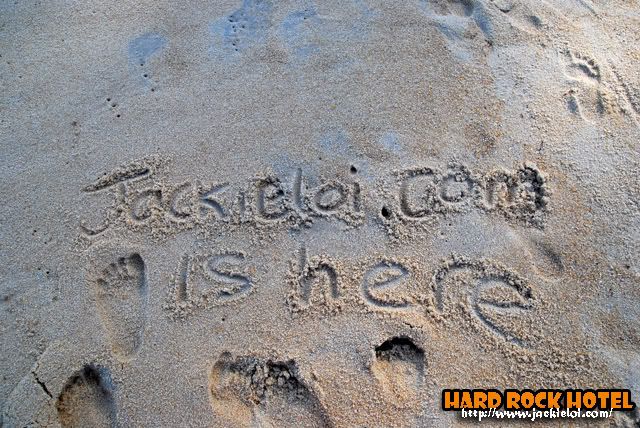 * Yes Jackieloi.com is here! U have been colonized!*
* Blue sky blue sea! Love it! *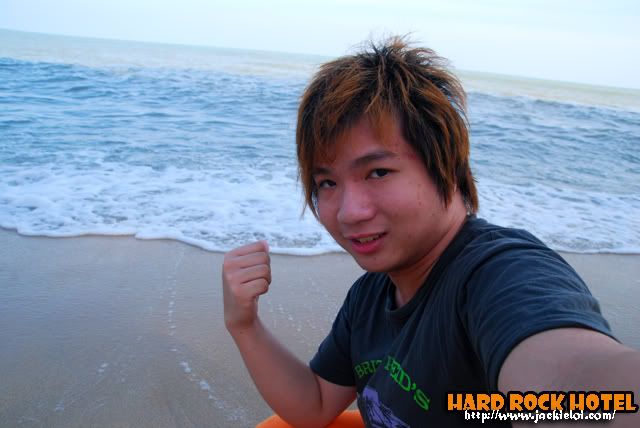 * Ok i am excited over the sea LOL *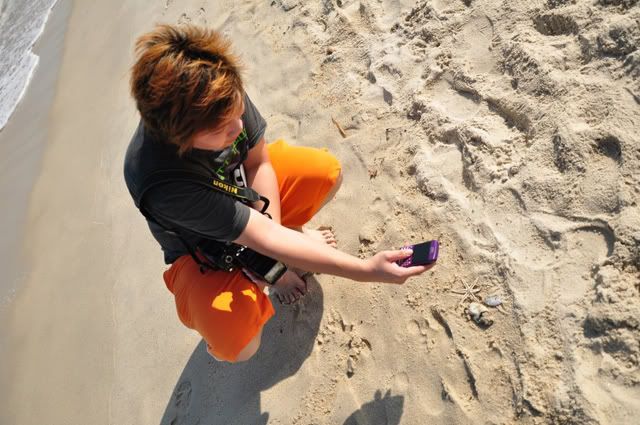 * What the hell am i capturing? o_O *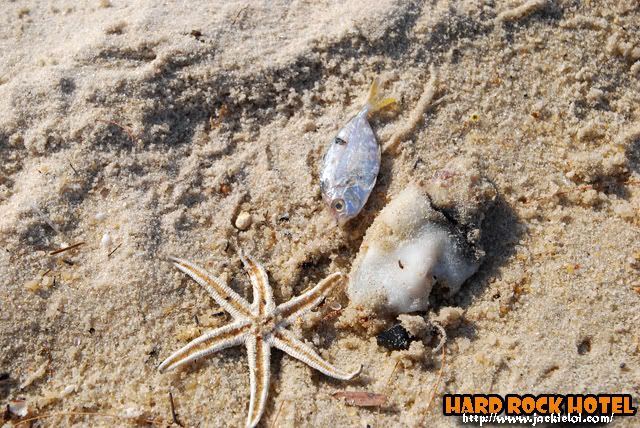 * ok is a poor star fish, sardin and squid LOL *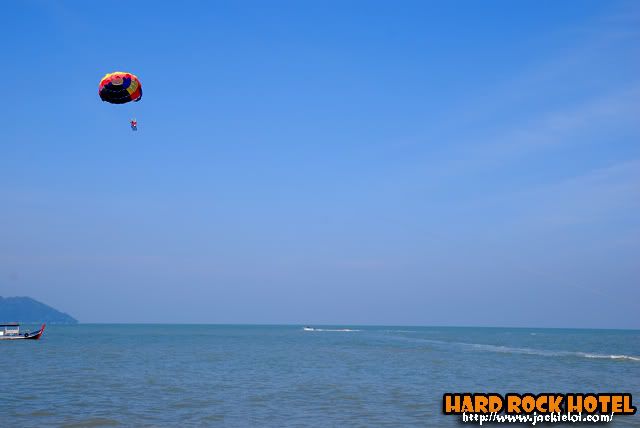 * Wish i could experience that once in my life ;D *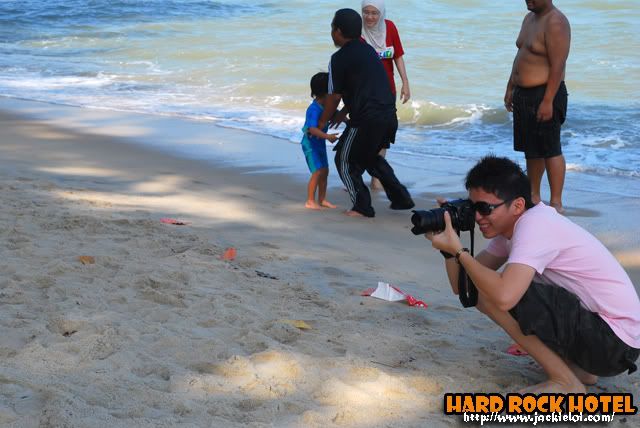 * There Tianchad pedo-ing a mui mui chai *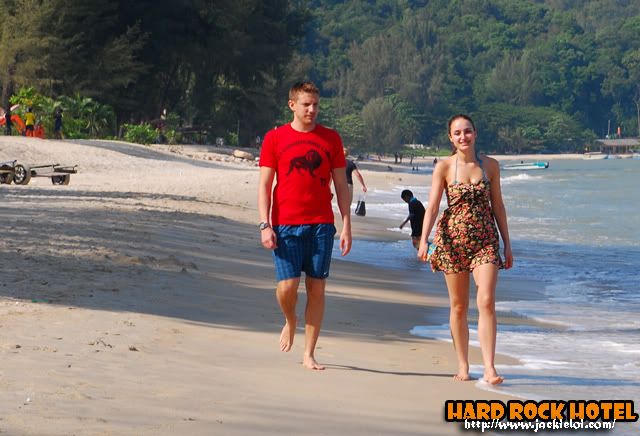 * When will b d time i could walk on the beach with my love 1? :) *


Still remember i tweeted that Tianchad make my pant wet? here d reason why it wet....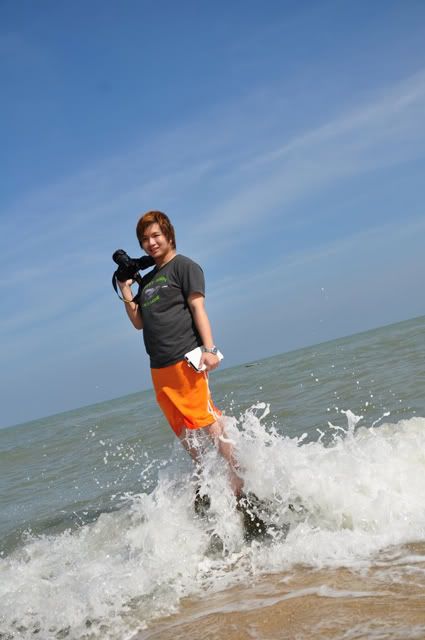 * BUSHHHHH!! *


He make me stand in d middle of wave and captured my photo once d wave hit my leg! iskkk

Our shoe and stocking is totally wet after that. While waiting the shoe and stocking dry we rest on the bench at swimming pool. Tianchad was shooting those small kids (pedo mode on) playing pool while i.....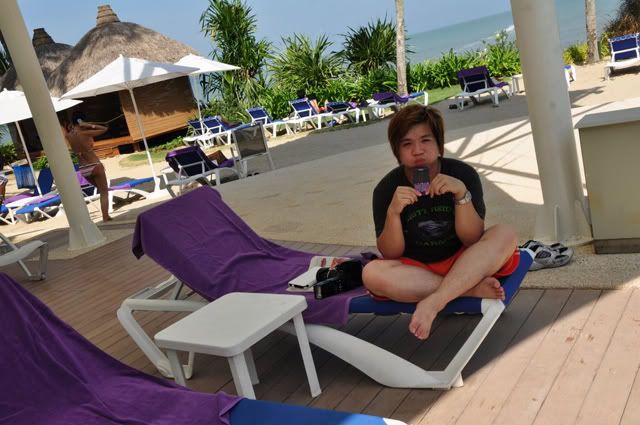 * act cute and innocent *


It is a fun day since it was actually my 3rd time at beach! ahh love the natural wave sound and wind blowing me. I enjoy it :) Unfortunately 2D1N at Penang is too short for me. After the beach session gotta pack up and leave Penang ;(

Anyway, next post would be some famous food at Penang! Finally got chance to try it, thanks to Grace :)


p/s some pics of myself credited to Tianchad :)