In conjunction of Guinness St. Patrick's Festival 2011,I am invited for their food review session. The food review was taken place in SOULed OUT. Obviously it is my first time here since i am not a bar/club person ;P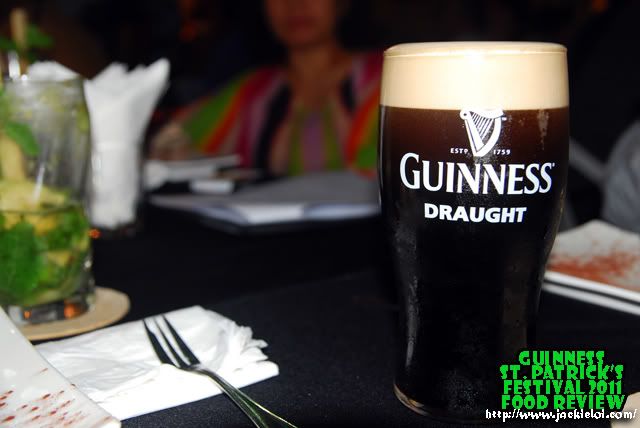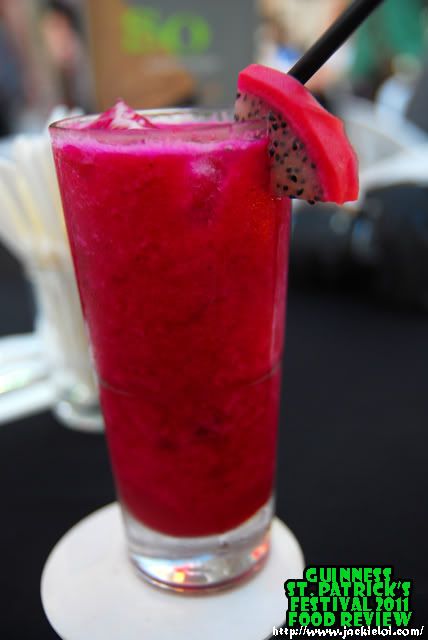 * my Dragonfly Fruit Juice *
* Sayang Mojito *


The Dragonfly Fruite juice is pretty good :D fresh and nice! Din try the mosquito Mojito drink but it is 1 of the best sell in SOULed OUT. Probably i'll give it a try next time when i come again ;P The best thing about Mojito is it had sugarcane for u to bite/chew after u drink finish it LOLL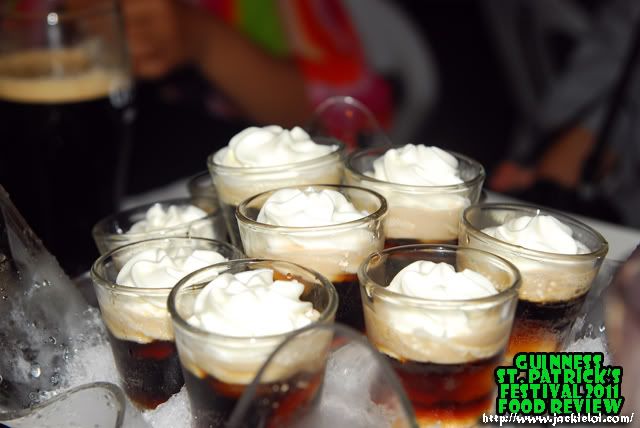 * Guinness Lychee Shooter *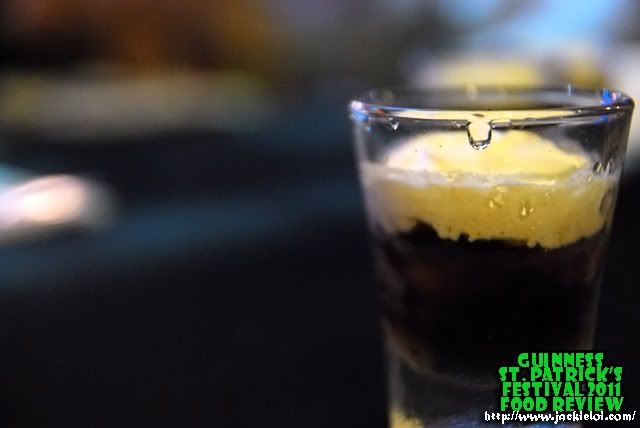 * Drollll *


Guinness Lychee Shooter 10's cost RM30. One of the best drink in SOULed OUT with unique recipe. It is Guinness + Lychee inside in a drink with some extra ingredients which i dunno what. No regret trying it ;)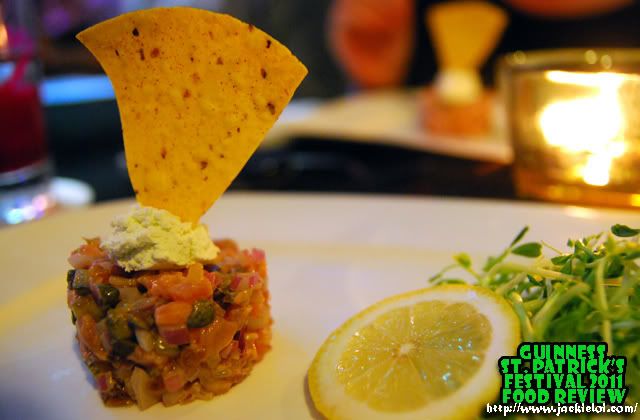 * Salmon infused Guinness Tartare *


Salmon infused Guinness Tartare cost RM10. It is fresh salmon in diced shape mixed with fresh ingredients, infused with a hint of Guinness and topped with wasabi cream. The salmon is nice and totally will be ur favourite if u r fish lover ;)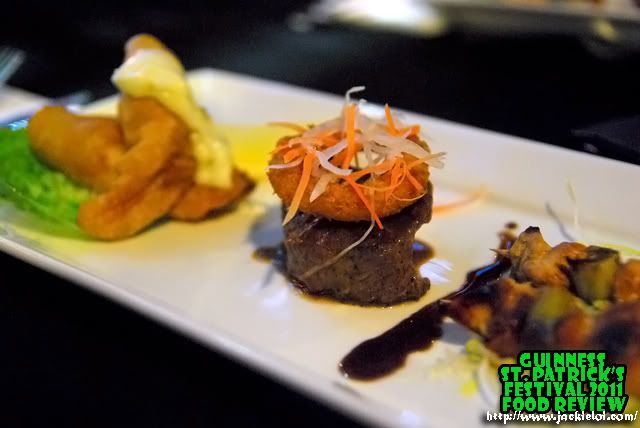 * Trio in a plate *


Later we are served with 3 dishes under 1 plate. Those are -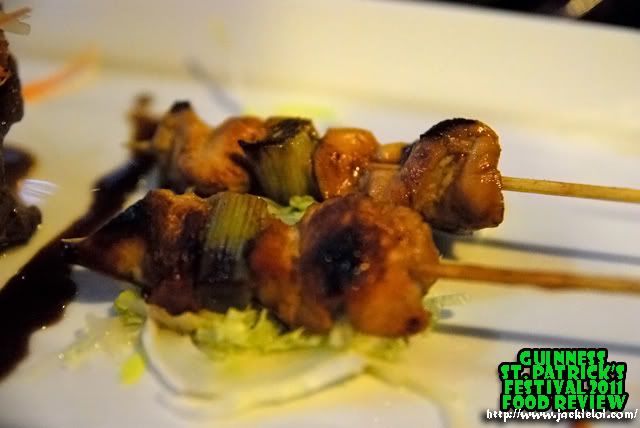 * Guinness Chicken Yakitori *


Guinness Chicken Yakitori cost RM10. It just gimme feeling like eating a satay but hey, the meat wasn't satay chicken meat. It actually Chicken Yakitori obviously duh. It was nicely skewered ;) 1 of sayang favourite.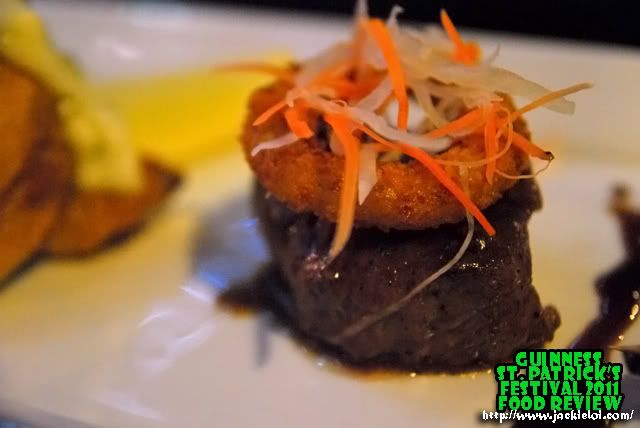 * Ala Minute Grilled Beef with Guinness Sauce *


Ala Minute Grilled Beef with Guinness Sauce cost RM20. This obviously my favourite ;P i guess coz i am pork meat person LOL. i assume the meat cooked in between medium rare and well done coz, it just in between LOL. but still acceptable for me. Plus wif Guinness Sauce, holy!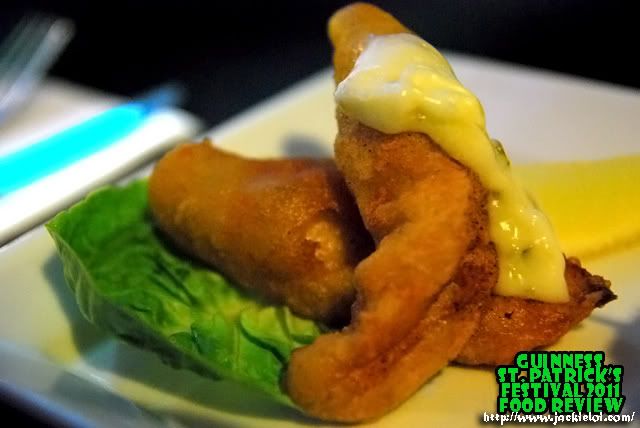 * Guinness Battered Fish & Chips *


Guinness Battered Fish & Chips cost RM15. Typical fish and chips but this time around it was with Guinness again ;P. Not bad but i still prefer Ala Minute Grilled Beef with Guinness Sauce LOL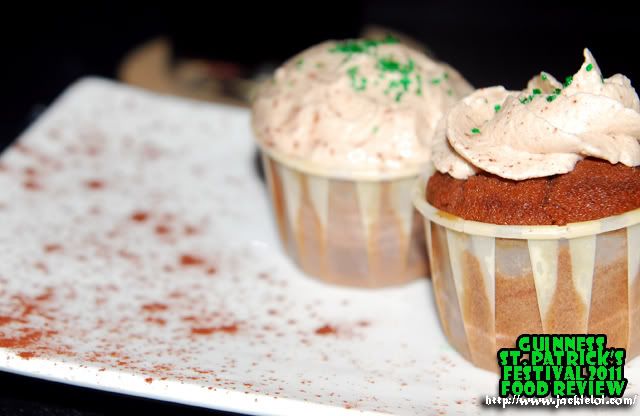 * Guinness Cupcake *


Guinness Cupcake cost RM5/2pcs. Typical cupcake with Guinness serving style. Nice and creamy in the same time.

Well, if u feel like u cant join the festival fun together with us due to all food are served with alcohol, dun worry! They prepared none alcoholic food as well! So now no reason not to join the fun rite?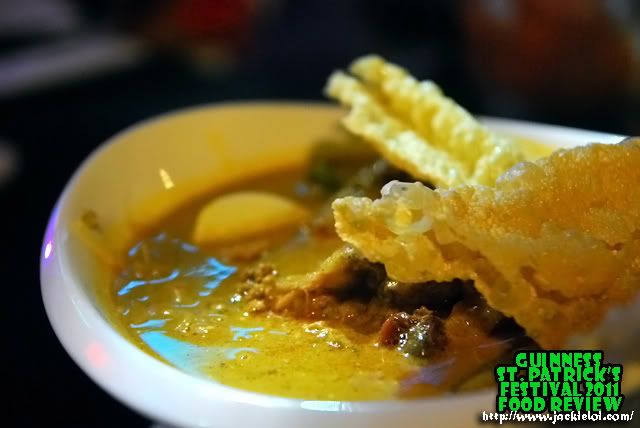 * Curry Laksa *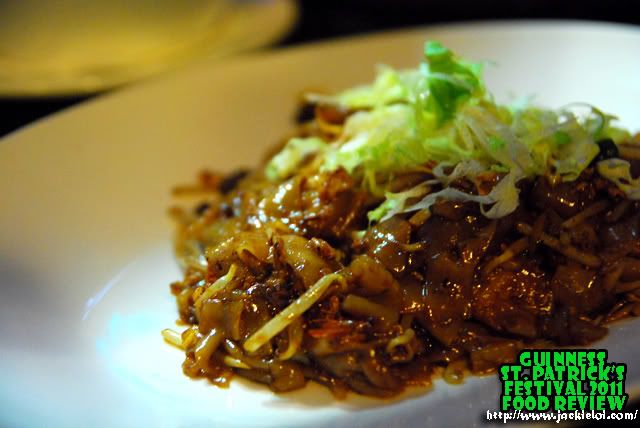 * Char Kway Teow *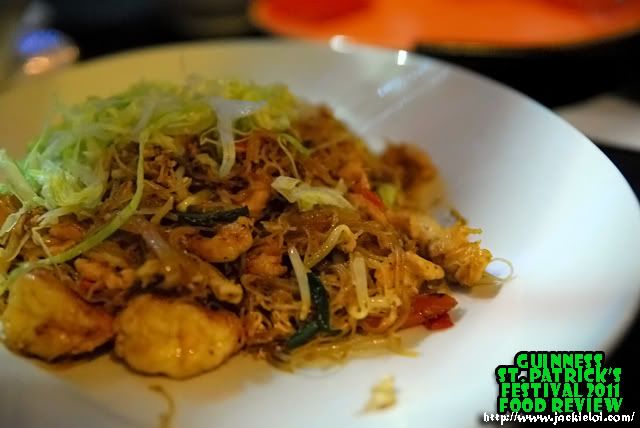 * Singapore Fried Noodles *


Char Kway Teow, Singapore Fried Noodles and Curry Laksa was served for us on that night. Yes, it is more to local asian delight ;) The Char Kway Teow is nicely fried and very spicy as well. The curry in Curry Laksa smell good and definitely my favourite! On other hand, Singapore Fried Noodles was nicely done as well.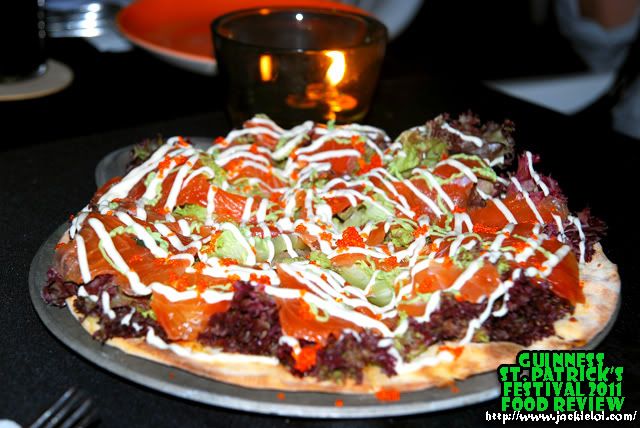 * Sake San Pizza *


The Pizza is Sake San flavored, cost RM25. It was 8" big in size. And guess what? Whole pizza was covered by Salmon! I guess all fish lover gonna die for it :D

A big applause to SOULed OUT chef for the awesome food :) She is known as Dancer Chef as well co she can dance! woops! :D


* SOULed OUT chef *


In the same time, get to enjoyed performances by SOULed OUT weekly singer, Ice. She came to sing every wednesday and heard most ppl there came bcoz of her. Can predict how popular she is ;)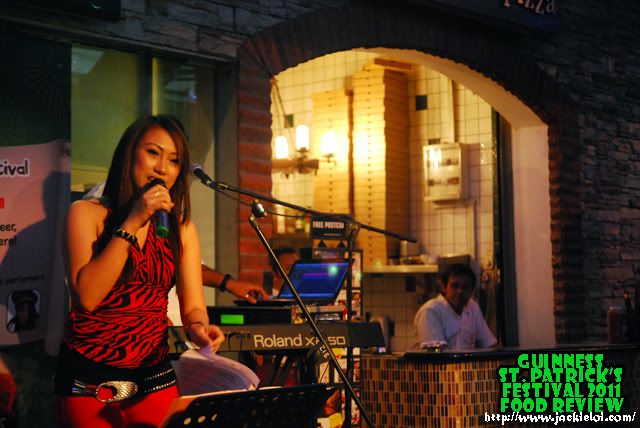 * Ice
♥

*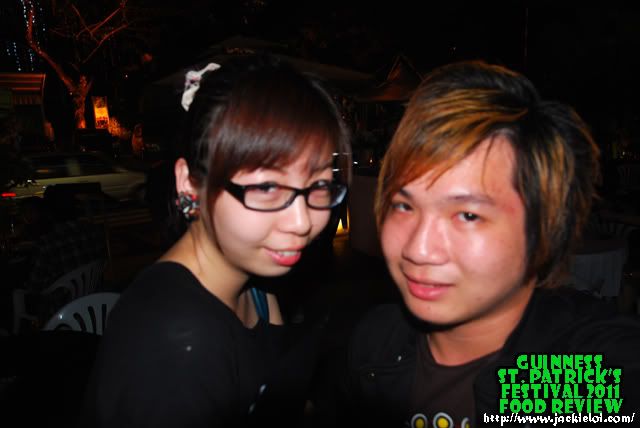 * with Shannon *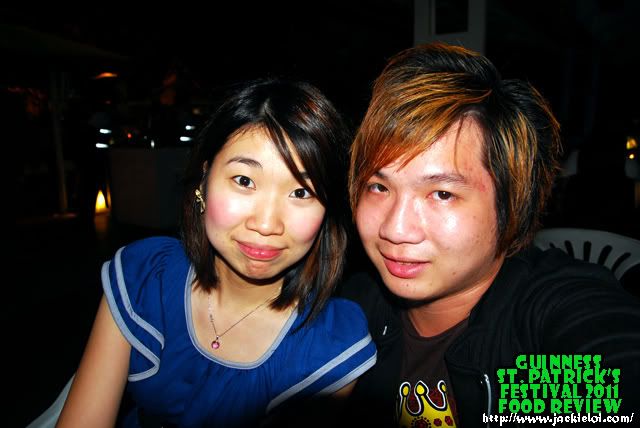 * With Sharon *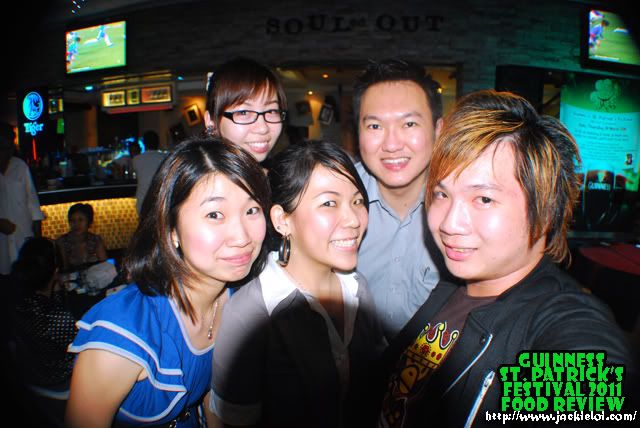 * Group photo with Nikki (Souled Out Propoganda brownie LOL) & Tim *


Overall, it was a wonderful food session on that nite :)

Guinness St. Patrick's Festival 2011 (Street Carnival) will be held on SOULed OUT on 10 March 2011 (Thursday), 6pm onwards! Alot of lashing of Guinness infused food, emcee Phat Fabes. Mardi Gras performances, Irish dancers and DJ Misty will be there on that nite! I bet u dowanna miss it rite? So join the fun babe!