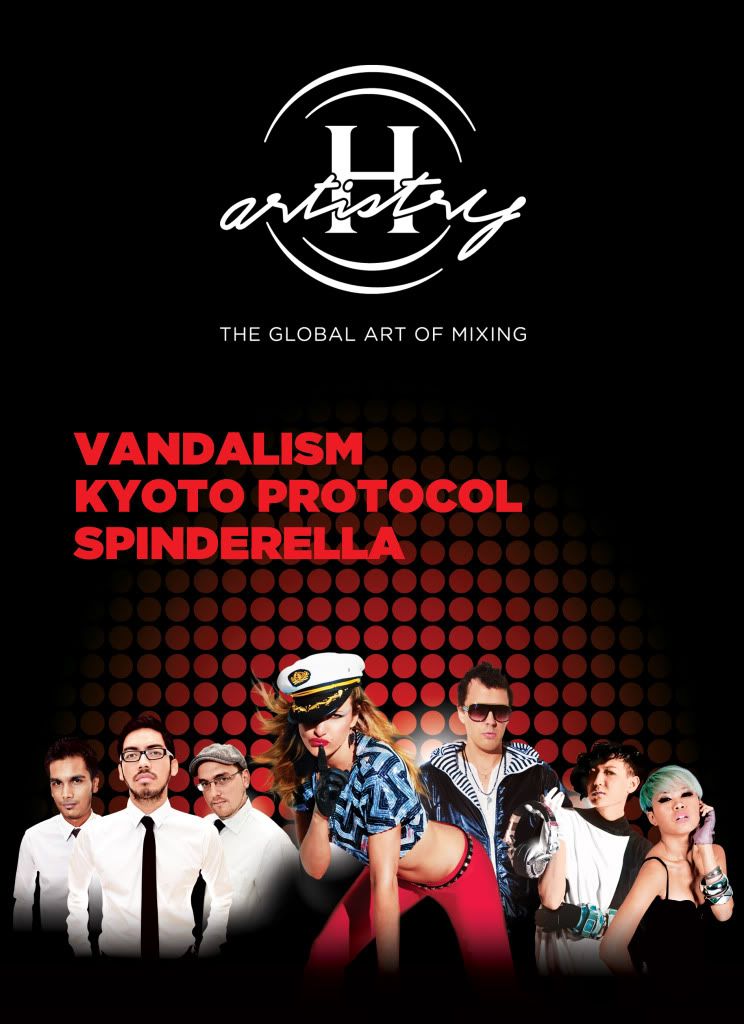 OMG! I cant believe this! The most happening and awesome event, Hennessy Artistry is back! This time its 2011 series in Penang at Voodoo, Upper Penang Road on April 28. Promising a colourful blend of music, delectable Hennessy V.S.O.P long drinks, and a party atmosphere that is second to none, Hennessy Artistry will then head down to Klang Valley in The Opera, Sunway Pyramid two days later on April 30. I still enjoy the last Hennessy Artistry at MIECC, Da Mouth Performance was rocks!! Click here for all my past experience with Hennessy Artistry ;)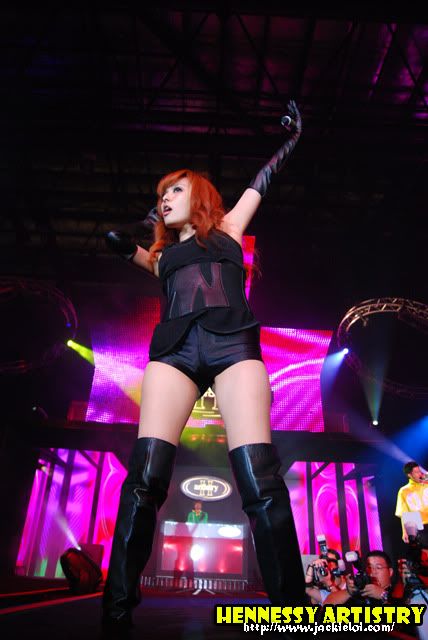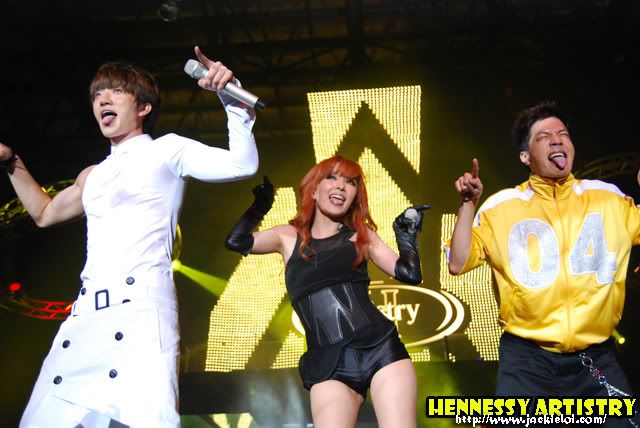 With a new logo, a brand new Facebook page, and a new interactive Hennessy Mixing Zone, 2011's party series will allow revellers to be involved in a much more fun, engaging and experiential role. The event will see a blend of musical talents from Malaysia and Australia belting it out on a night that promises to be bold, daring, and fresh, ultimately, culminating in a blend of urban sounds and cultures that come together through electrifying performances that will leave guests awestruck and craving for more.



Leading the line-up at the upcoming Hennessy Artistry party is Australian electro/house duo, Vandalism which comprises of DJ/Producer Andy Van (previously of Madison Avenue fame) and vocalist/songwriter Cassie Van. With distinctive sounds and head turning live performances, Vandalism has over the past two years toured across the globe playing in gigs in London, Miami, Ibiza, Moscow, Greece, South Korea, and Canada. Making their debut on the Hennessy Artistry stage, Australia's leading electro/dance outfit is ready to infect the dance floors of Voodoo and The Opera come April with Andy tearing up the decks while Cassie belts out some show stopping sexy vocals.

Staying true to Hennessy Artistry's innovative approach in blending musical genres of the East and West, the upcoming party will also see Malaysia's very own up and coming rock sensations, Kyoto Protocol conquering the stage. Formed by a group of angsty but fun-loving guys, they combine their varied influences ranging from The Clash to Queens of the Stone Age to create an eclectic mix of punk, soul and electro. With an array of accolades already in their caps, these rock darlings will be looking to conquer the famed Hennessy Artistry stage through some of the most infectious and addictive tunes the country has ever heard.



Joining them at the party are two of the hottest female DJs in town, Miss Eva T and DJ Lizz. Together, they form Spinderella, a hip-hop, R&B, electro/house spinning duo that churns out tunes which are unique and fresh. Ready to rock any crowd off the ground, Spinderella has set their sights in bringing the house down with their signature club, electro, and house tunes.

Whilst its trademark Hennessy Mixing Bar remains to serve guests with the ever tantalizing Hennessy V.S.O.P signature long drinks, the rest of the area will feature new interactive zones which include the Hennessy iMix Challenge for iPad enthusiasts and Hennessy Music Mix Synth booths that encourages the blending of different musical genres to encapsulate the true spirit of Hennessy Artistry's 'The Global Art of Mixing'.

The Hennessy Interactive Photowall is also upgraded in 2011 to allow guests to enhance their photos digitally by choosing different visual backgrounds and shout out phrases such as "Hennessy Rocks", "Show me the Hennessy" and "I Love Hennessy".

Party-goers coming into the party this year will receive a new radio-frequency identification (RFID) wristband that allows them to log on to their respective Facebook accounts and automatically post their activities as status updates whenever they scan their wristbands onto a RFID reader located at each Hennessy Mixing booth. In addition, photos of guests taken at the Hennessy Interactive Photowall will be uploaded onto Hennessy Artistry's official Facebook fan page at www.h-artistry.com.my/facebook upon which, guests can also instantaneously tag themselves on the photos using their RFID wristband.

Indoors meanwhile will see the complete revolutionizing of the arena into one world-class super-club set-up. Both Voodoo and The Opera will feature a new look providing guests with a refreshed experience and the much loved Hennessy bars that will be serving delectable concoctions of Hennessy Apple, Hennessy Berry, Hennessy Ginger, and Hennessy Citrus.






Passes to the Hennessy Artistry 'The Global Art of Mixing' parties are by-invitation only. To stand a chance to be invited to these two upcoming exclusive events, visit the Hennessy Artistry's official Facebook fan page at www.h-artistry.com.my/facebook or follow Hennessy Artistry on Twitter: www.h-artistry.com.my/twitter. The party is strictly open to non-Muslim guests aged 21 years and above only. ID verifications will be carried out at the door.



See you guys there and we gotta rocks again! :D