It has been long time since i can sit down properly and had dinner with friends. After some random shout out from me and
Samantha
, both of us including
Xiang
,
Alex
and
Jacq
decided to had dinner at SS2, Durian!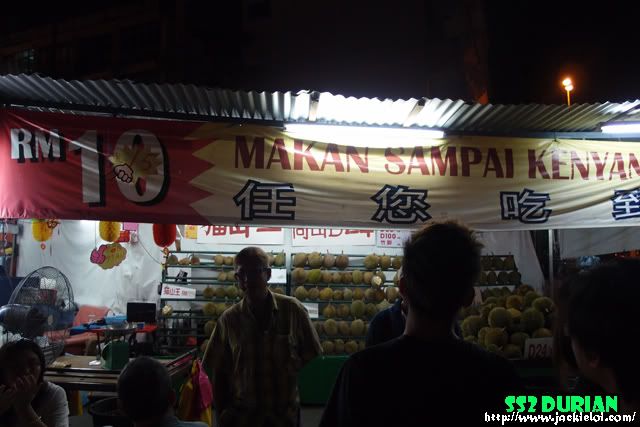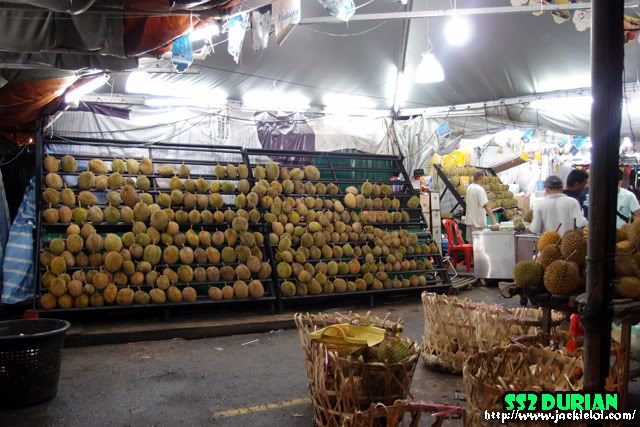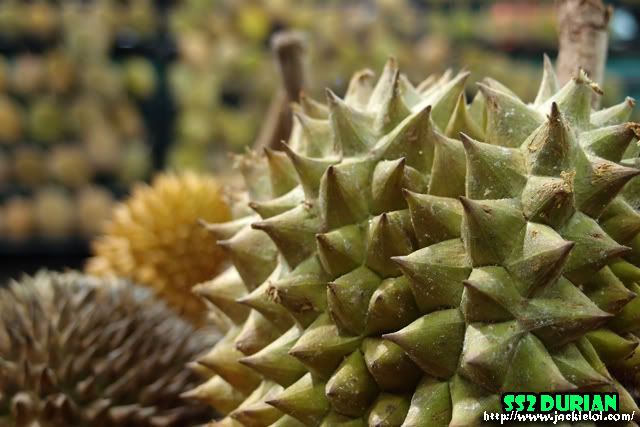 Never been into any Durian street/Durian feast or whatever it call. Thus this is my first experience! They even had buffet durian! wah eat till u dieeeeee! :D However not all durian is nice there =X some are too dry some are too watery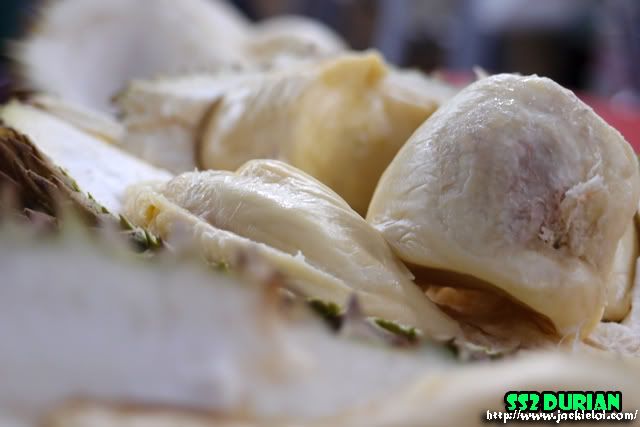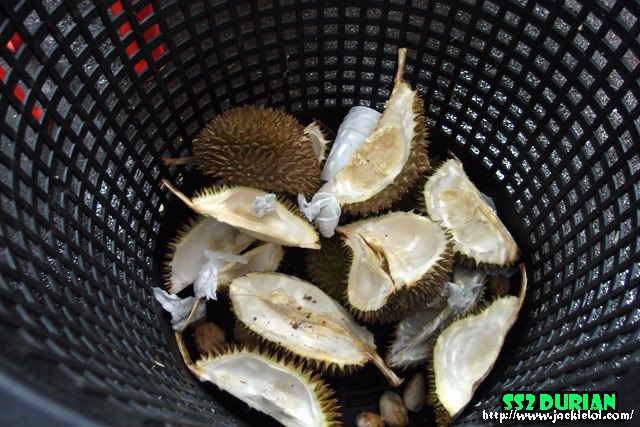 I been loving durian since i was young, however i refuse to eat more coz i know i'll get very heaty the next day and pop! pimple popping out from nowhere sighhh But, no man could resist durian! King of fruit yo!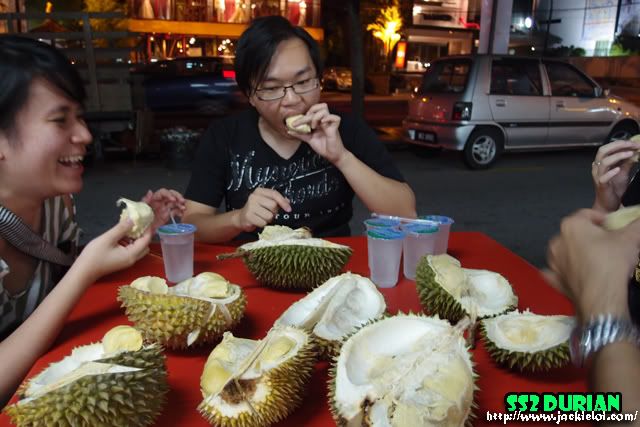 Would love to come again for the next season next time ;) and i enjoy a short night session with friends. It has reli been long time :)