Woops, without realizing it is TGV Cinema Wangsa Walk 1st year anniversary. Still remember the first movie i watched in TGV Wangsa walk was
Ironman 2
;) Congratulation and Happy Birthday to them! ♥ ♥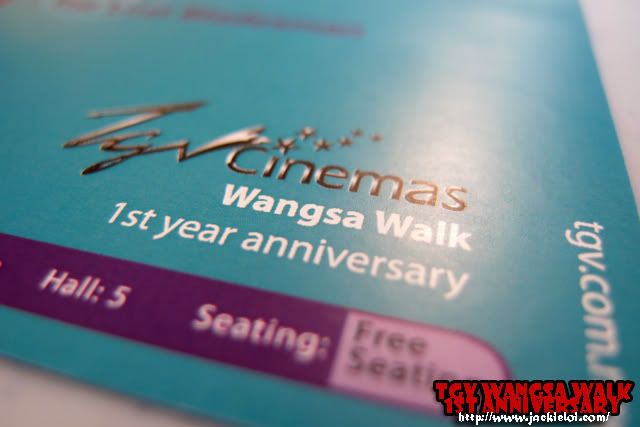 On their first anniversary, courtesy of TGV Cinema, they give out 2 movie tickets! Thor and The Lost Blademan. Well since i watch Thor adi, i went to watch The Lost Blademan with Marilyn. Ah she had been my movie partner recently LOL LOL.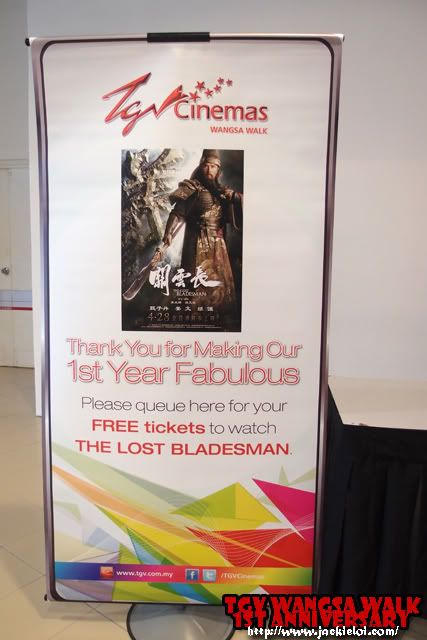 Being Malaysian and Kiasu, went too early there to collect my passes on 6pm and then ended up it is free seating LOL LOL. I realize not much ppl wanna watch Donnie Yen movie LOL..most ppl queue for Thor and 4 mins after d passes started to give out, Thor tics completely run out. I am glad i dun need to fight those passes with them hahaha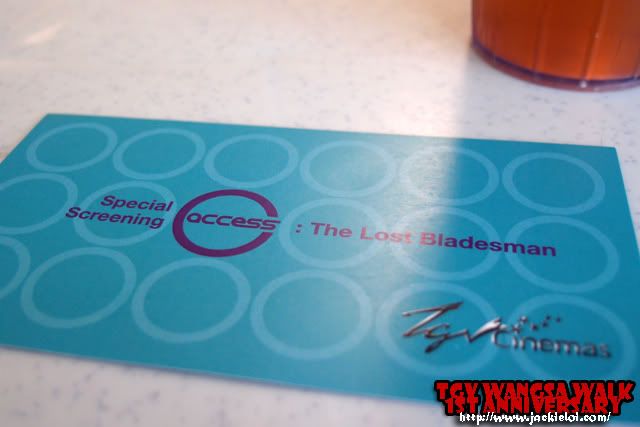 Manage to chill around at Jaya Jusco and get cheap dinner after that before d movie started at 8.30pm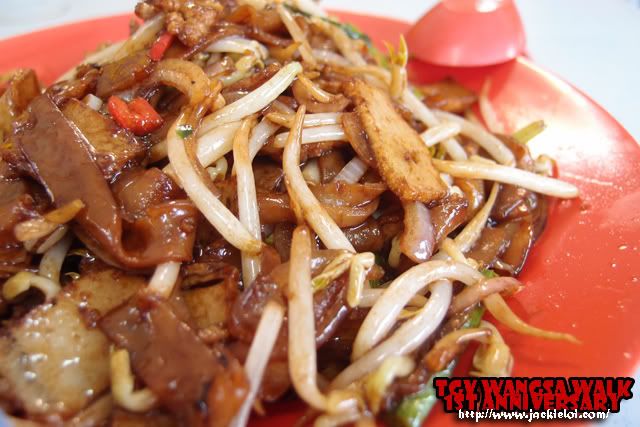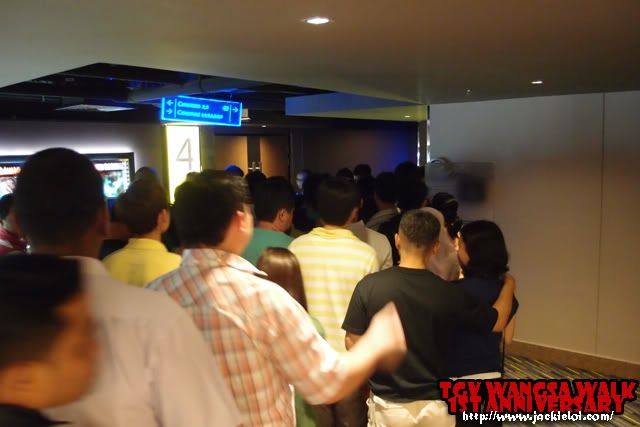 Well, here we go! The Lost Blademan <關雲長>!


The story of Guan Yu's life where he was held captive by warlord Cao Cao and went on a journey by horse to face various obstacles and behead several generals along the way.


If u love the story of 3 kingdom, u might like this side story about Guan Yu. Honestly, abit disappointed on this movie though =X This movie mainly focus on Guan Yu life and how he been manipulate by the face problem Cao Cao LOL..no offense but the actor play Cao Cao dun have d charisma :P Overall most scene will had action inside, but dun expect some action like War type..is more like 1 VS 10 ppl action LOL..Overall storyline was good and direct, if u know the story of Guan Yu :) However, i dun reli think Donnie Yen suite the character Guan Yu though..just my POV :P



The Lost Blademan <關雲長> is in cinema now. Catch it if u love Donnie Yen or 3 kingdom ;)

TQ TGV CInemas again for the movie tic :)