Ahh finally i got time to sit down and edit my pics. Been busy whole week wif my new semester in Uni and also if u notice, i was at Kuching for 3 days 2 night to covered
Imagine Cup 2011
event ;)
So i attended Asian Music Festival 2011 courtesy of Tiger last week. It was awesome and blast but too bad i gotta leave early for Hennessy Artistry at Opera. Well, before the real session of 10 hours+ mad crazy concert, i attended their up-close and handshake session. Four artists from Taiwan - Jing Chang, Lollipop F, Derrick Ho, Kevin Lin and a Korean artist, Se7en!
* from left : Kevin Lin, Dereick Ho, Lolipop F & Jing Chang *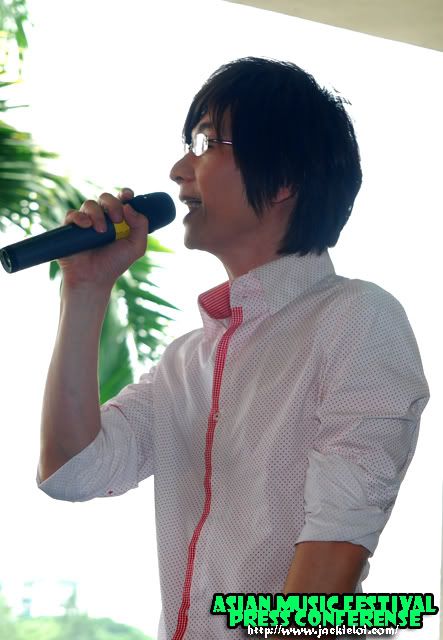 * Close up of Kevin Lin *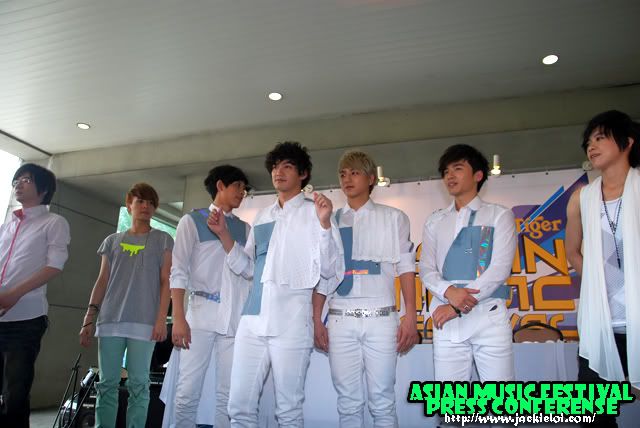 After the up-close session with 4 awesome artist from taiwan, all fans are being impatient waiting and screaming for Se7en!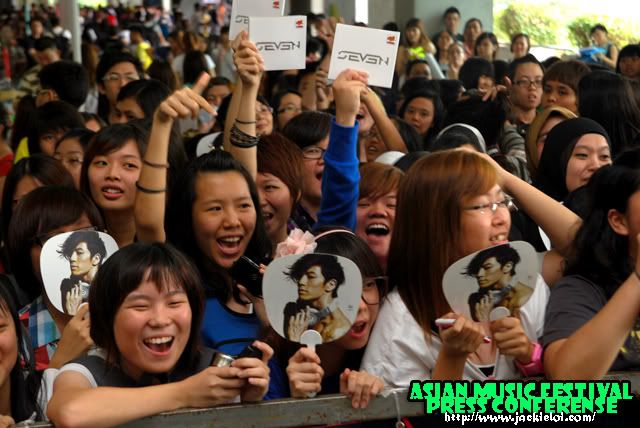 * Fansssssssssssssssss *
* Jeff from Myfm as emcee *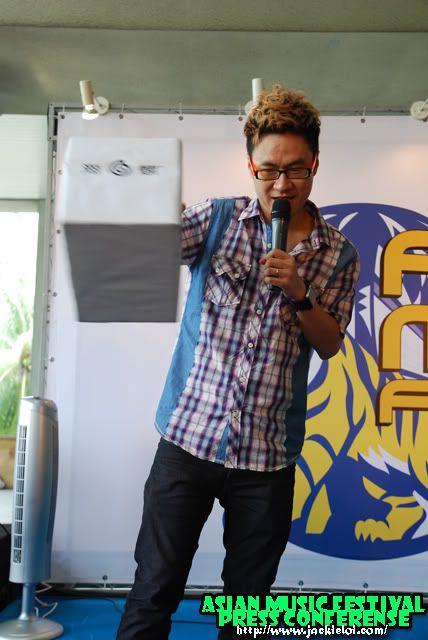 * Choosing the lucky winner to hug take pics with Se7en *


And there u go! Se7en appeared after some ultimate scream battle among fans girl! *spam spam Se7en pics!*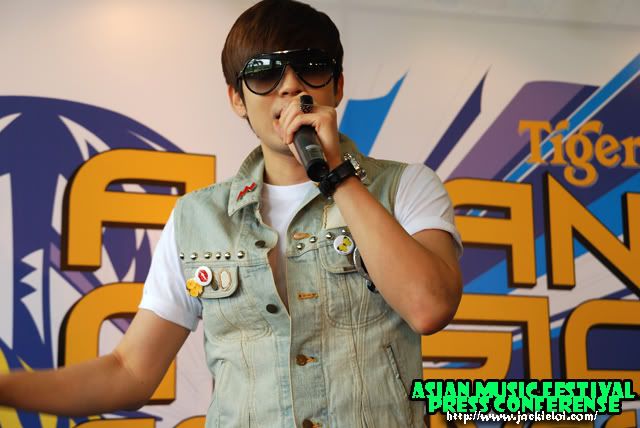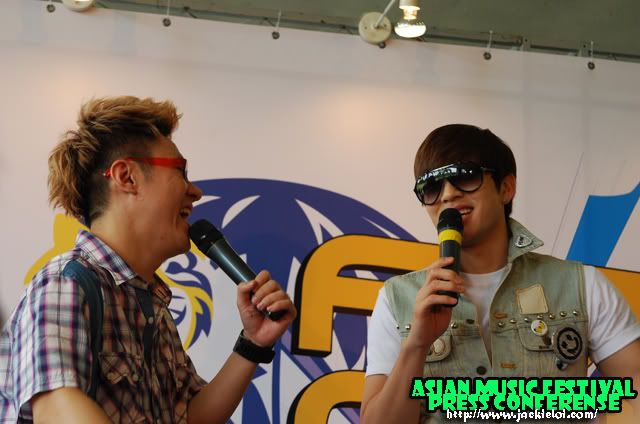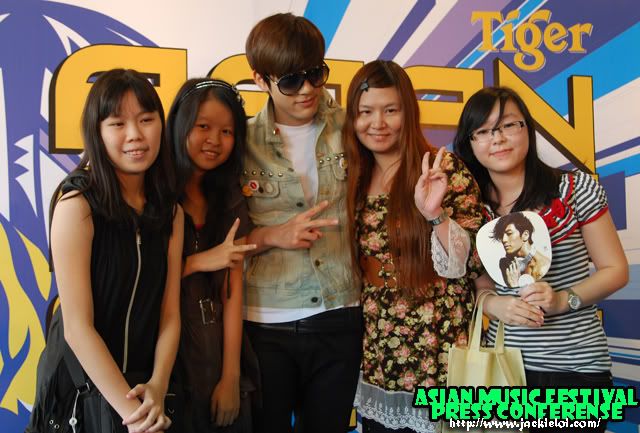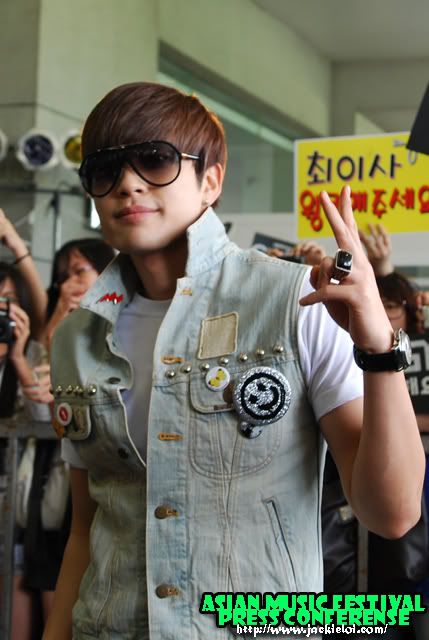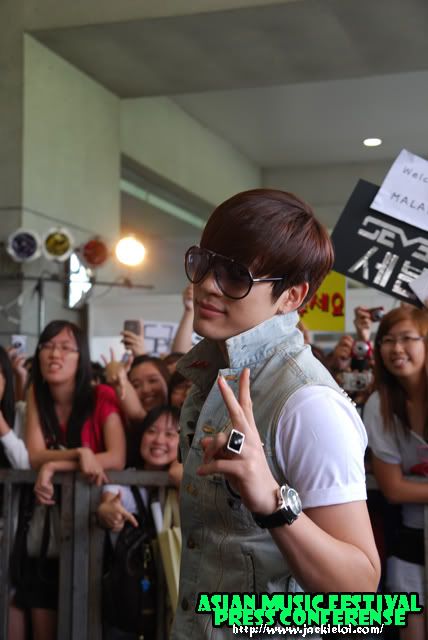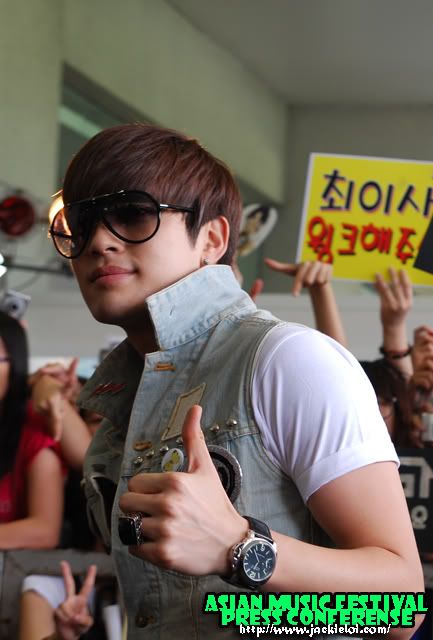 After all the session, every1 was placed on Media room waiting the concert started.


* Admiring something huh? ;P *


Oh, the only pics with friends on that day ;P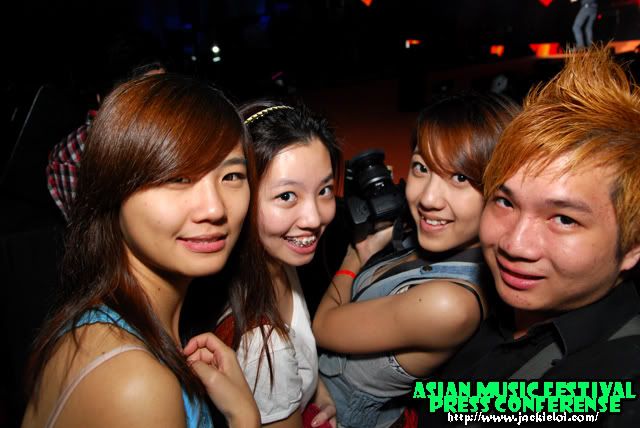 Stay tune for my next post for semi-coverage on the concert! As i said i only stay half way and run to Hennessy Artistry. yes i regret T__T