Last friday i was invited to Castrol Magnatec Launch "Instant Protection" Campaign at Mid Valley. In this campaign, Castrol was incorporating with Argumented Reality technology and held a contest via an innovative online Argumented Reality game and a series of roadshows.

The campaign designed to showcase the importance of instant protection and point out the problem such as engine wear, which is caused by friction, happens mostly during start up. However, Castrol Magnatec manage to provide an extra layer of protection with Intelligent Molecules that cling like magnets to vital engine parts at all the time - during warm up.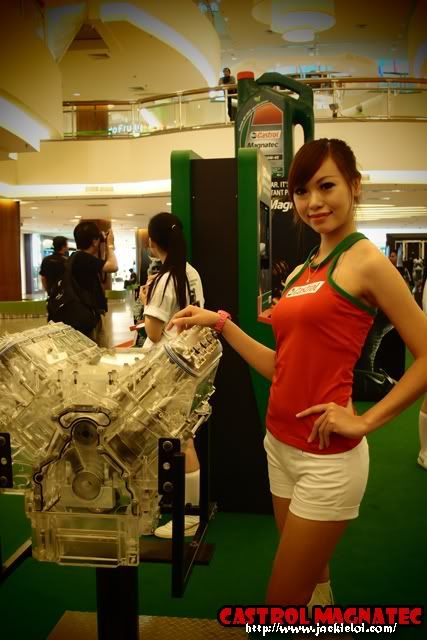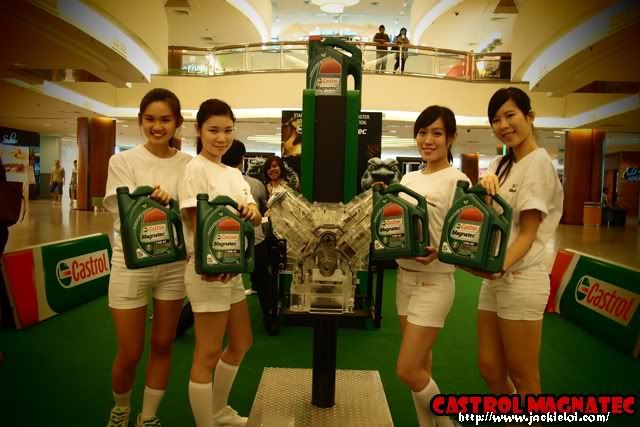 Speech was given by Mark Ng, the Marketing Director of Castrol Malaysia & Singapore. He also demo the experience of world's first giant Argumented Reality Monster live.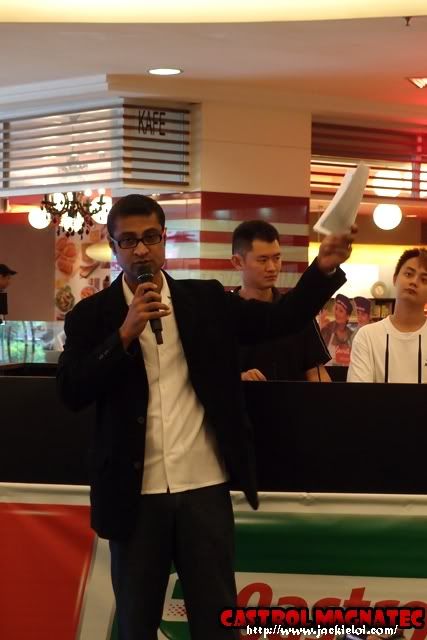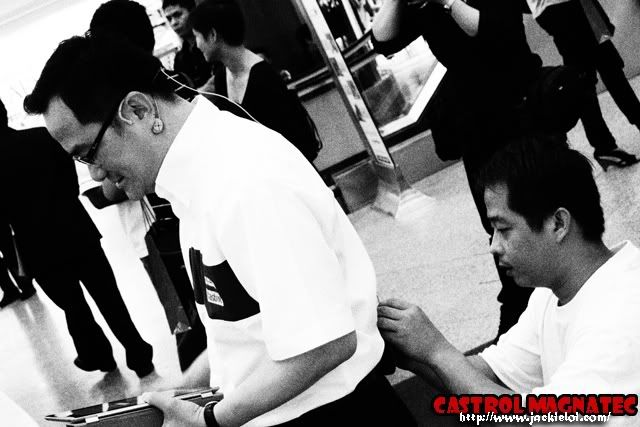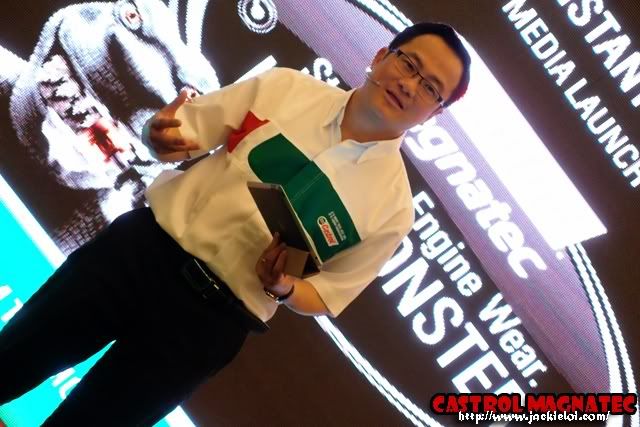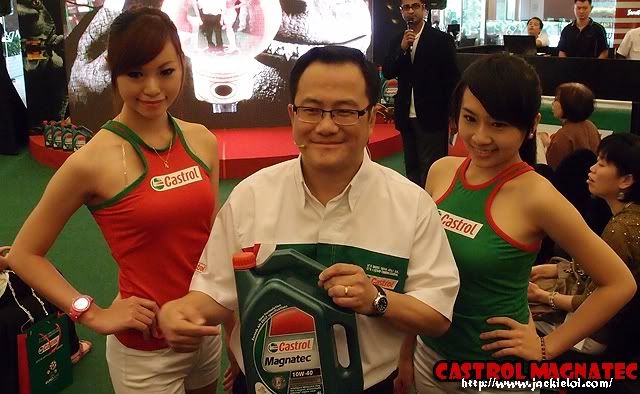 Well of coz we media are given chance to test out the game and there is chances for us to win an iPad 2!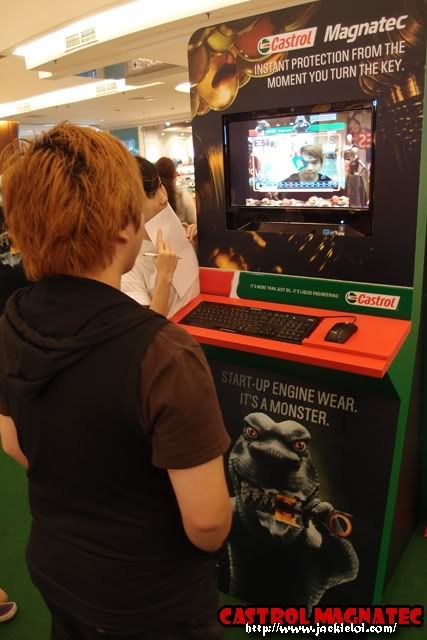 *cough cough* i bet u dun need me explain further who are d winner rite? :P COnsider me kinda lucky that day. Worth d time/value i skip my assign for this event :D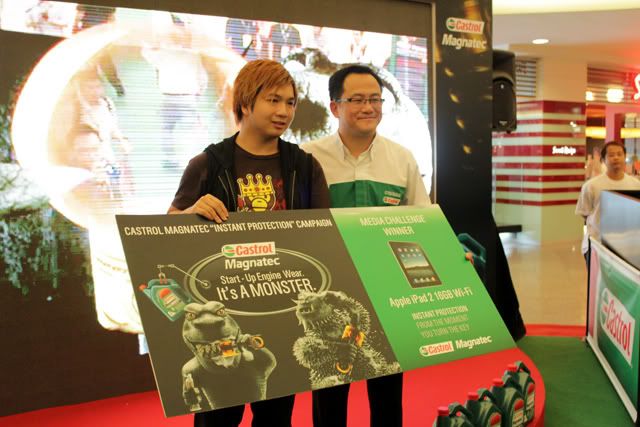 I am glad my sense of game still usefull :P Now i am waiting them to contact me to collect my iPad! weeee