The most happening and awesome event, Hennessy Artistry is back again! Having already conquered three cities this year, the country's number one clubbing phenomenon, Hennessy Artistry 'The Global Art of Mixing' will be storming through a further two cities on July 6 and 9. After capturing the imagination of more than 2,500 clubbers back in April, H-Artistry returns once again to Penang (Sixty9ine Mansion, Batu Ferringhi – July 6) and Kuala Lumpur (Mist Club, Bangsar – July 9).

The latest Hennessy Artistry i went was last few month at The Opera! It was awesome bowsome calcium! Click here for all my past experience with Hennessy Artistry ;)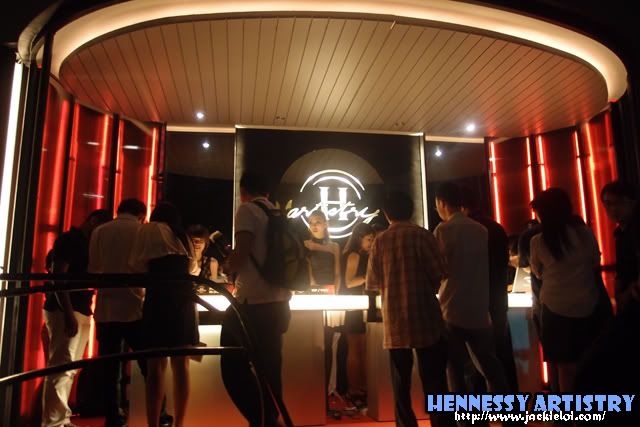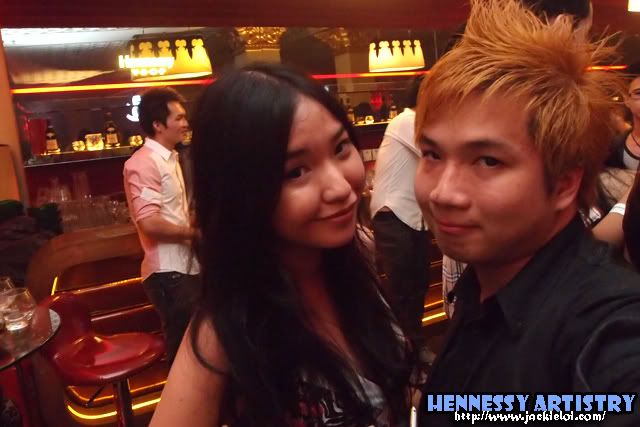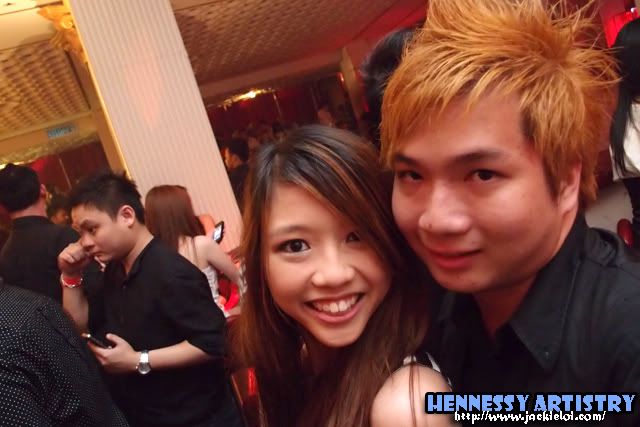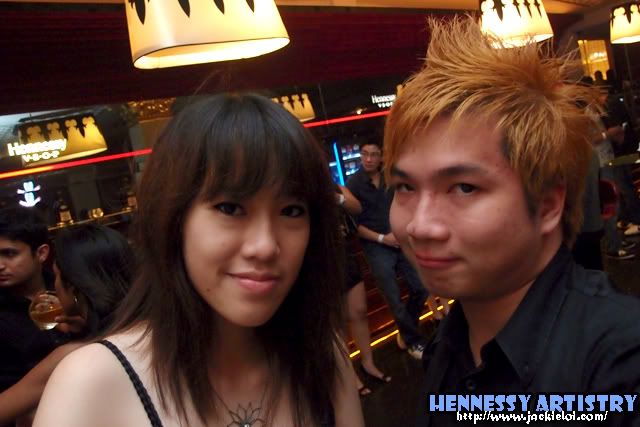 With collaborative performances, visual stimulations and new digital interactions, Hennessy Artistry promises to surprise folks with a contemporary clubbing platform that is bold, daring and fresh, culminating in the ultimate blend of urban sounds and cultures that come together through electrifying performances that will leave guests awestruck and craving for more.



Headlining the line up at the upcoming Hennessy Artistry party is German electro/house duo, the

Beautiful Beat Girls

. The group comprises of Meliah, the globetrotting vocalist of the duo who have performed at some of the best clubs in the world alongside some renowned DJs, and DJ/producer Dinakeen whose technical proficiency and ability in heating up any dancefloor has helped place the Beautiful Beat Girls as a dynamic performing duo.



Staying true to Hennessy Artistry's innovative approach in blending musical genres of the East and West, the upcoming party will also see Malaysia's very own acclaimed singer-composer Reshmonu take on the famed Hennessy Artistry stage. Multi-talented and award-winning Reshmonu forged a career in the Malaysian English music scene virtually single-handedly, going from humble beginnings as a sound engineer to becoming one of the most recognizable faces in the Malaysian English music industry over the past five years. Known for his talents in singing, writing, producing, arranging and engineering his own music, he has since established himself as the premier English Language market entertainer in Malaysia. Among some of his standout credentials include performances for Alicia Keys, Prodigy, Pussycat Dolls and Ryan Star of RockstarSupernova. Armed with his R&B prowess, Reshmonu will be looking to heat up the H-Artistry party in Sixty9ine Mansion and Mist Club.



Joining him on the Hennessy Artistry stage is Malaysian progressive trance group TRIMIX. For the duo (Droolotte Tasha and Samuel Dan), TRIMIX symbolises the mixture of three different compounds into one, resulting in an ecstatic result. With this in mind, their sets are designed to be unique, exquisite and truly phenomenal. TRIMIX's wide-ranging sounds cover progressive, tech and trance and unleashes phenomenal energy through its beats. Set to bring a whole new experience in progressive trance, TRIMIX will be looking to conquer the dancefloor at Hennessy Artistry through some of the most infectious and addictive tunes the country has ever heard.

Its famed interactive platform, the Hennessy Mixing Zone will also mark its return and will feature four fun, engaging and experiential zones:

1.Hennessy Mixing Bar – a bar where fans will be taught how to mix any of the four signature Hennessy V.S.O.P long drinks (Hennessy Citrus, Hennessy Berry, Hennessy Ginger, and Hennessy Apple)

2.Hennessy Music Mix Synth — where revellers will be given the chance to create their own tunes by selectively choosing to place 15 circular cubes on a react table (each cube represents a different music element, i.e: guitar, drums, etc) to allow them to experience the true meaning of "The Global Art of Mixing" through the blending of their very own tunes.

3.Hennessy iMix Challenge – an area where party-goers can try their hands at Hennessy's newly developed iPad game which requires guests to slice up ingredients which are found in Hennessy V.S.O.P's signature long drinks. The top 5 high scores screened on an LCD leaderboard will each take home a bottle of limited edition Hennessy V.S.O.P Helios.

4.Hennessy Interactive Photowall – a green screen photography area where revellers can enhance their photos digitally by choosing and inserting different visual backgrounds and shout out phrases.

Passes to the H-Artistry 'The Global Art of Mixing' parties are by-invitation only. To stand a chance to be invited to these upcoming exclusive events, visit H-Artistry's official Facebook fan page at www.h-artistry.com.my/facebook to register. Registrations close 1 week before the actual date of the first event.

Alternatively to receive updates about the upcoming parties follow H-Artistry on Twitter: www.h-artistry.com.my/twitter.

Both the H-Artistry parties in Sixty9ine Mansion & Mist Club are strictly open to non-Muslim guests aged 21 years and above only. ID verifications will be carried out at the door.

See you guys there ;D