Well who is back! Is him! oh well 1 week ago of coz hahaha..We had a wonderful night with
Sam
who just came back from Ireland last sat.
Victoria
tried hard to surprise him upon his arrival to KL and celebrate his belated birthday. We went to Yuen Steamboat at Sunway for dinner.
*Crazy long queue! *

Finally i had chance to eat here. I am not really a steamboat fans, not to mention a buffet steamboat? RM26++ per person and the queue is fantabulously long! And i heard they fehmes with their chicken wing as well..oh well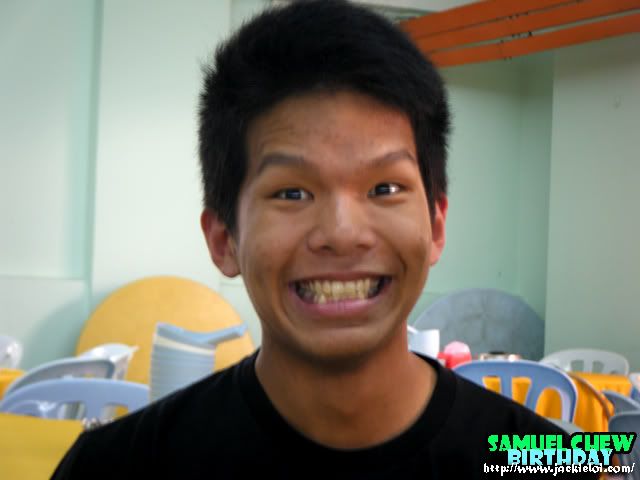 * The main character of the day *


How's the food? for me is pretty normal. Not to mention the legendary chicken wing taste okok for me, not until crazy for it like most crowd did (if u know whats it mean ;P). Nevertheless, i had fun eating ice-cream there! Mint and yam FTW!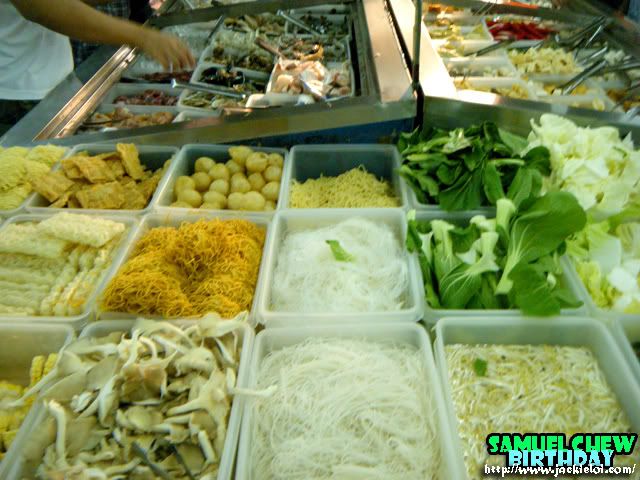 * Some various foods there *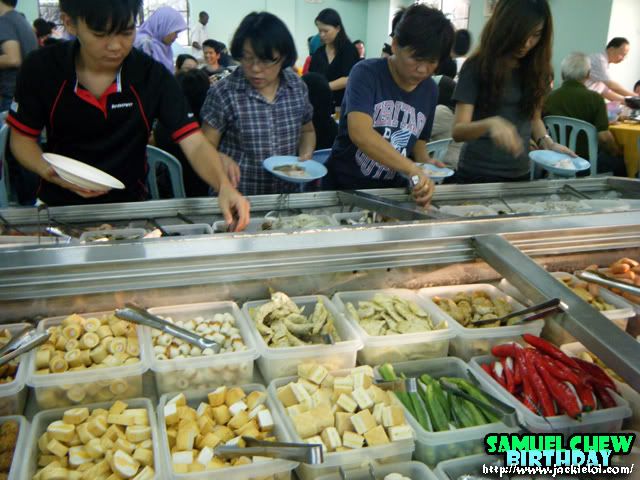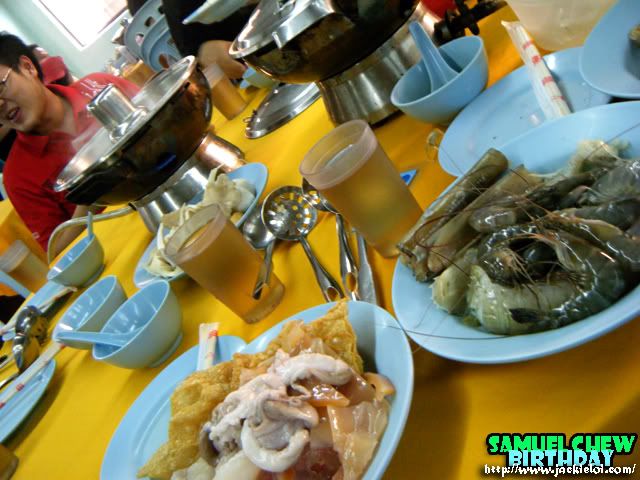 * The tomyam not bad though *
* The fehmes chicken wing *


After dinner went back to Sam house to celeb his birthday. Had fun with drinking and card game session in there. Well of coz, a birthday cake/song/present for the deserved 1 ;)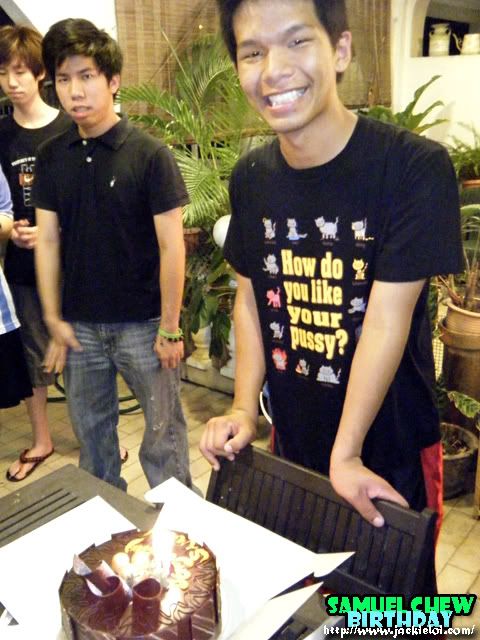 * Boy with cake *
* Lovely! The tee also ;P *


So u r 21st! weee..so here is my present for u! The one and only video i recorded on that nite! haha