I was invited to Maxis Blackberry Playbook Workshop at KL Convention Center back to few weeks ago. It was an awesome and fun experience with Maxis..not to mention with the Playbook that i been eye-ing for very long time!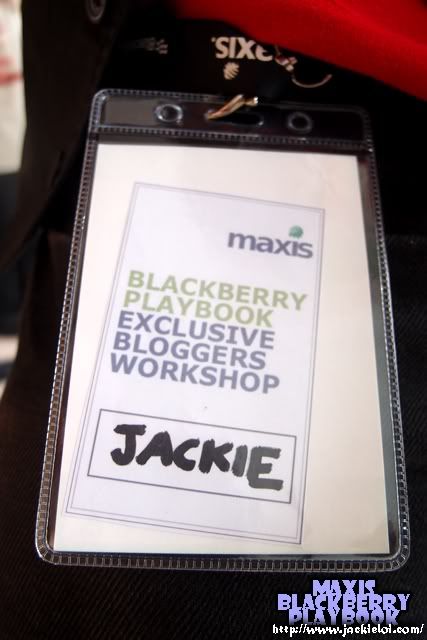 During the whole workshop, Eric, from Brighstar take the role to tutor us from A-Z about Blackberry Playbook.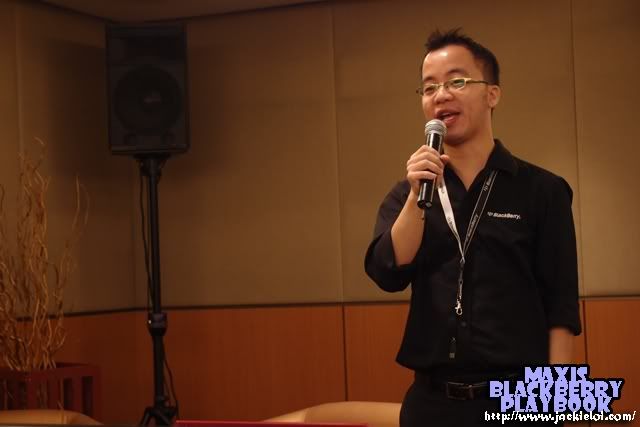 * Eric from Brightstar *

Later, an apps developer from Maxis showcase some of fun apps provided by Maxis that pre-install into Playbook such as Finder301, Maxis wifi Hotspot and etc.


* Cool apps pre-install by Maxis *


Game session was on after this. Everyone get a chance to compete with each other in Need For Speed : Undercover and Tetris game! Winner for both game won themselves a Jabra Bluetooth headset that worth RM200.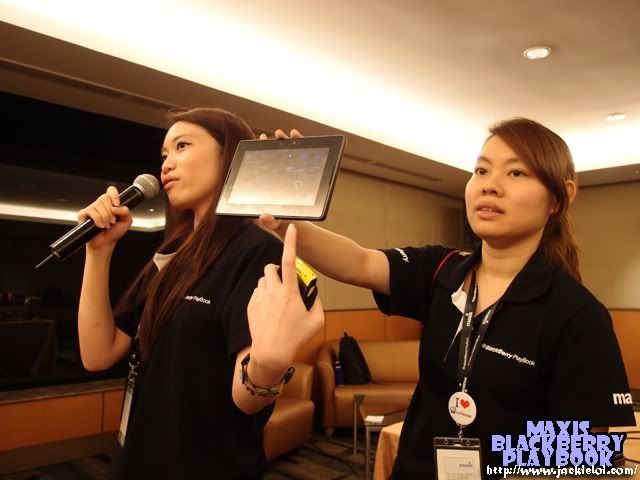 * Need for Speed : Undercover! *
* All the racer racing with each other! *


So, you guys wanna know more on Playbook isn't? And why Playbook compare to other tablet like iPad or Honeycomb Tablet??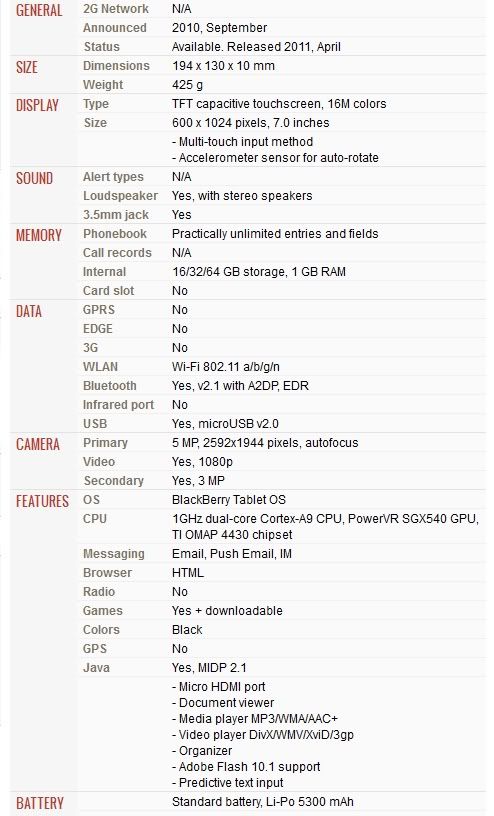 * Adapted from GSMarena.com *


Here are some key features of Playbook :


- True Multitasking : Oh yes i love this! I tried to open 20+ apps and it still running smooth. Not to mention, the apps still running simultaneously!


- QNX OS Technology : built to take advantages of multicore processing


- Native Adobe Flash Support : Unlike iPad who cant run Adobe Flash, Playbook able to do that!


- Portability and Power : Need me to explain? this tablet just 7" size! A perfect mate for me to bring travel to everywhere ;)

Blackberry Playbook was first tablet launch by Blackberry that packed with 1GHz dual core processor. In addition, it powered by QNX platform as OS. If you guys dunno, QNX platform was famous for the reliability and stable to use.



Besides, it has 5mp camera on the back and 3mp on front. User are given choices to choose 720p or 1080p for video recording! Isn't it awesome!? In addition, one of the main thing that attract me most would be the UI (User Interface) of Playbook.

It was customize till the level i like it especially, when the Playbook itself come with buttonless. All action are done by 1 finger, as they said "A finger to dominate a Playbook" LOLL



During the workshop, i tested to connect Playbook with my Blackberry devices using Blackberry Bridge and it work like charm! I get a bigger screen to BBM, email and even calender to jot down my daily appointment and etc.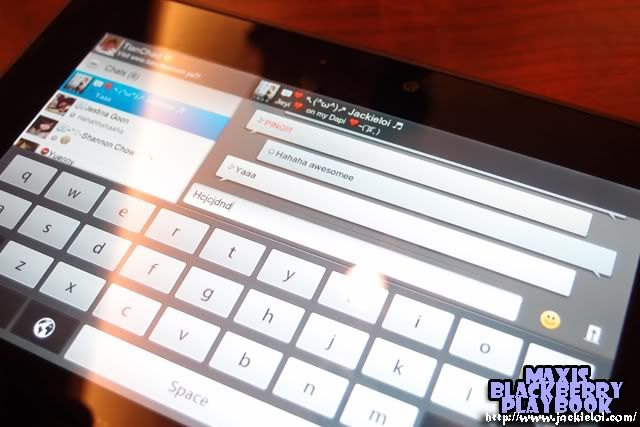 If u guys dunno, Maxis is now offering a very affordable plan for Playbook with the lowest price RM990! WOW! with RM990 and u can have the "A finger to dominate a world Playbook"!


* For existing maxis BIS user *
* for non-existing maxis BIS user *


If u ask me what i like about playbook, here are the features i like :


- Portability! 7" still the best to bring around compare to my iPad. Not to mention it kinda light and thin!


- User Interface! When facing a phone or tablet, UI is very important to me in order i wun get bored easily LOL..Playbook UI was customize till perfectly and all command are done by 1 finger!


- Multitask! I am a multitasker! I love to do alot work in a same time etc play game, listen music or even surf web in the same time!


- Video Recording! The ability to record 1080p! I wan! To be honest i nv had a device tat can record 1080p HD :(


- Adobe Flash supported! This is important to me especially when i am surfing some flash site..or flash game maybe? :P


- Bigger Screen! When i said bigger screen i mean i can has bigger screen to BBM via Blackberry Bridge with my love 1 :P


- Android apps supported! If u guys dunno, QNX was a linux programming too and near future, or maybe coming soon all android apps will be able to port into Playbook! Awesomeeeeee! :D

For those who dunno, i am a iPad 2 and Galaxy Tab user. I possessed both iOS and Android devices. So why i need Playbook to replace both? Here are the reason!


- Multitasking! I have to admit the multitask was far better than Android OS! iOS? i dun need to mention this isn't? :P


- Adobe Flash supported! Eventhough Android support Adobe Flash too, however the experience with Playbook is much smoother and stable compare to Android. iOS? totally out.


- Portability! 7" still win my heart! Though my Galaxy Tab was 7" too, however Playbook was lighter and thinner! Once again, my iPad 2 is totally out..though it was thinner XP


- Android Apps supported! Well, if Playbook can run android apps, why do i still need Galaxy Tab? true? no? :P


- Dual core Processor! 1Ghz dual core Processor easily pawned my both tablet. FYI, my Galaxy Tab was running single core 1Ghz processor and iPad 2 was 900Mhz Dual Core Processor.

Thats all my POV of Blackberry Playbook. It was an awesome companion regardless work or leisure. I would love to own one and replace my Galaxy Tab if i could! :)


* Not only able to dominate the Playbook with a finger, with one palm also can! :P *


Finally, thanks again to Maxis and Nuffnang for the awesome workshop! I hope there will be more this kind of workshop as u all know, i am geek on phones and cameras! ;)