Just back from Celcom Samsung Galaxy Tab 10.1 Press Conference this morning. If u guys dunno, Samsung Galaxy Tab 10.1 will be storming to Malaysia starting tmrw brough to u by Celcom! Before i hit to more on details, lets go some pics of this morning press.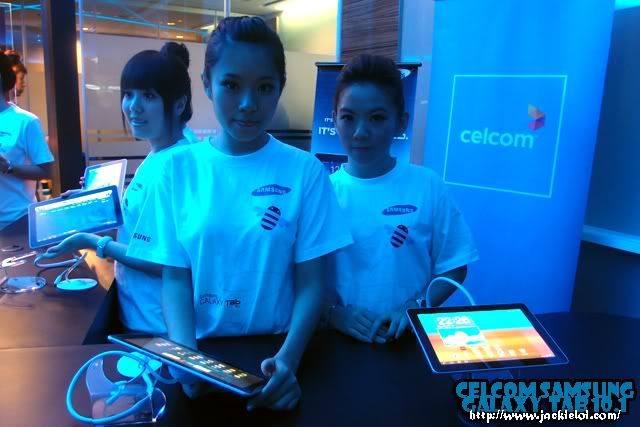 * The tab! oh and ladies *
* Lee Jui Siang, the Head of Mobile Phone Division, Samsung Malaysia *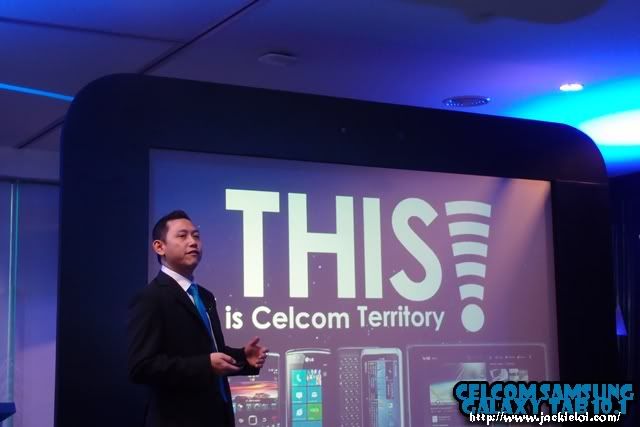 * Zalman Aefendy Zainal Abidin, Chief Marketing Officer of Celcom Axiata Berhad *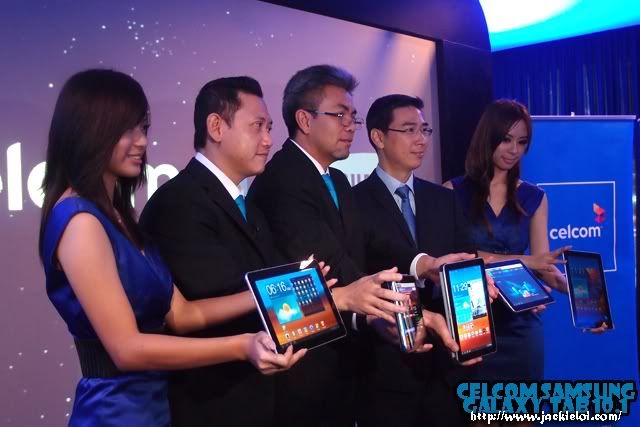 * Photo with the Tab *
* 25 winners from Call Me Tones contest *
* 2 lucky winner from Lucky Draw *

Celcom will offer the new tablet as low as RM 1,468 (RRP RM1899) through Celcom Broadband plans. That's a 3G + Wifi version of Tab and according to Samsung Malaysia's Head of Mobile Phone Division, Lee Jui Siang has said that the WiFi model will most probably be here soon.

So what so attractive of Samsung Galaxy Tab 10.1? The Samsung Galaxy Tab 10.1 comes with a 10.1-inch WXGA display with a resolution of 1280 x 800. The tablet currently running on Android 3.1 (Honeycomb) with Samsung own customization, TouchWiz. Not to mention it powered by a dual-core 1GHz processor that is paired together with 1GB of RAM and 16GB of internal storage. Physically, Samsung Galaxy Tab 10.1 is lighter and thinner than iPad 2. Due to that, the camera was 3.2MP with auto focus and LED flash and front-facing 2.0-megapixels camera as well as 1080p Full HD video playback and 720p HD video recording capabilities.

Celcom will be organizing roadshows at three different location which are E @ Curve (KL), Queensbay Mall (Penang) and Celcom Branch Kempas (Johor). The early adopters at these venue will be able to purchase the tablet for RM 999 and some lucky consumer will even get the chance to purchase the tablet for only RM 99 exclusively at the venue in e@Curve.

If the tab are for you, dun forget to grab it from Celcom tmrw!