It has been few months since i attended my very first
Mobifest
gathering that they have once in a month. One of the reason i being there was to play and feel one of the member new device, HP TouchPad.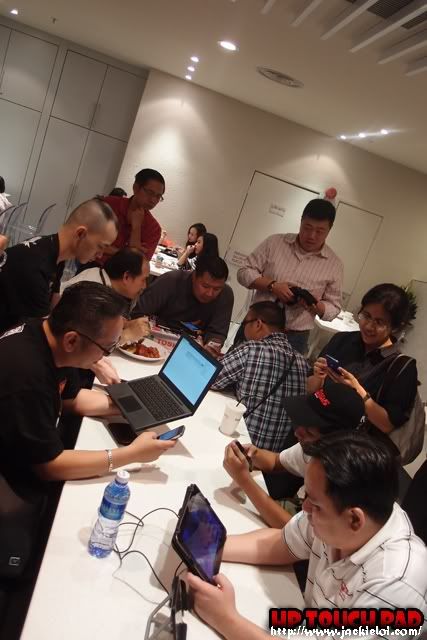 * Members with their gadget. Spot one of them with Chrome book? ;P *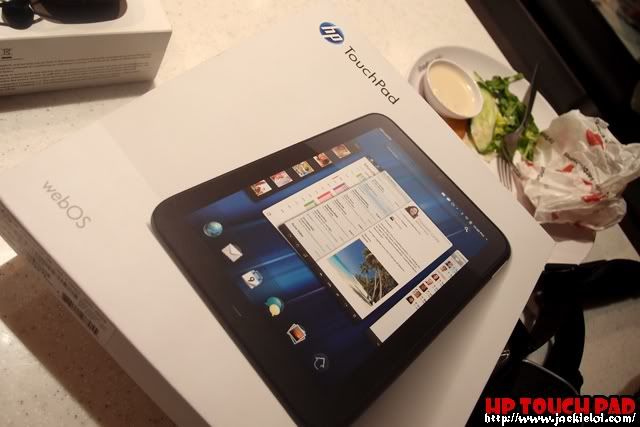 * HP TouchPad *


Well, if u dunno, HP TouchPad sized on 9.7-inch. It equipped with 1.2GHz Snapdragon processor paired with 1GB of RAM for better multitasking. The TouchPad is HP's first device running webOS 3.0. Unfortunately the HP TouchPad only come with 1.3 megapixel front-facing shooter camera.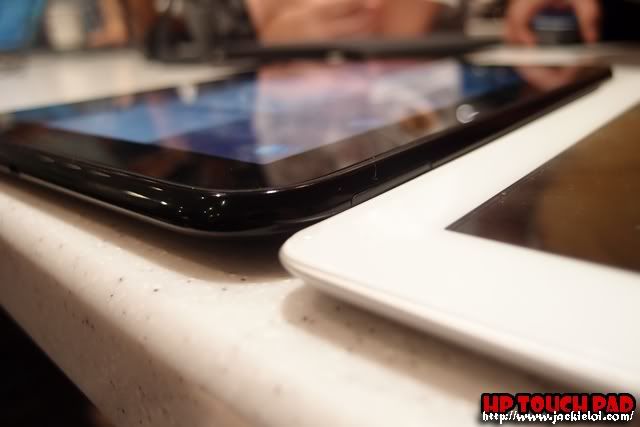 * Obviously it is thicker and heavier than my iPad 2 *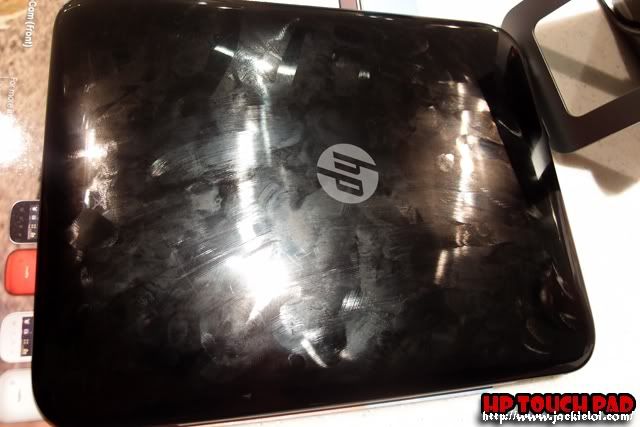 * Back casing is a very pretty finger print magnet *


On first glance and touching on WebOS, it look similar to Blackberry Playbook OS, QNX. They are pretty similar in terms of application list, multitasking window, and notification bar. Who copy who? i dunno ;P In addition, it was almost buttonless device, oh yea it had a Return button and Volume rockers.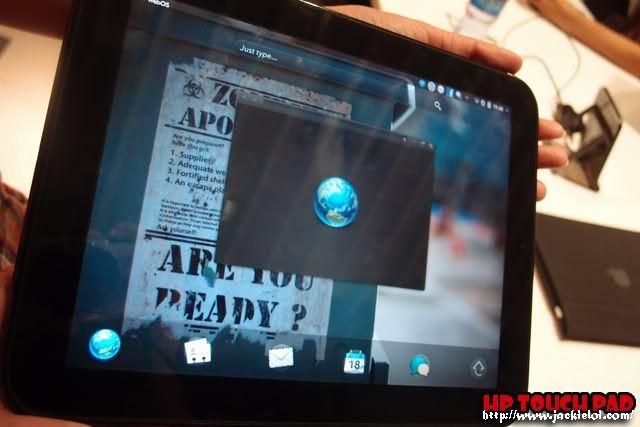 * WebOS - multitasking window *


One of the item that impressed me would be the Touchstone Charging Dock. It features wireless charging and sets the tablet into Exhibition Mode. In the settings you can set it to display a fancy looking clock, your current agenda, or cycle through photos and videos. Another informative to add on was it charge the tablet using Induction Magnetic Force.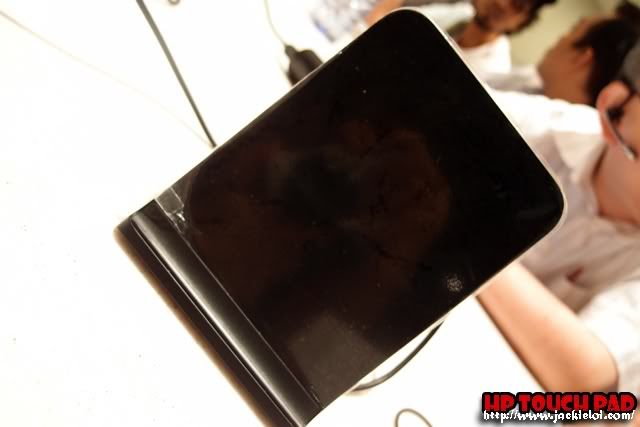 * Touchstone Charging Dock *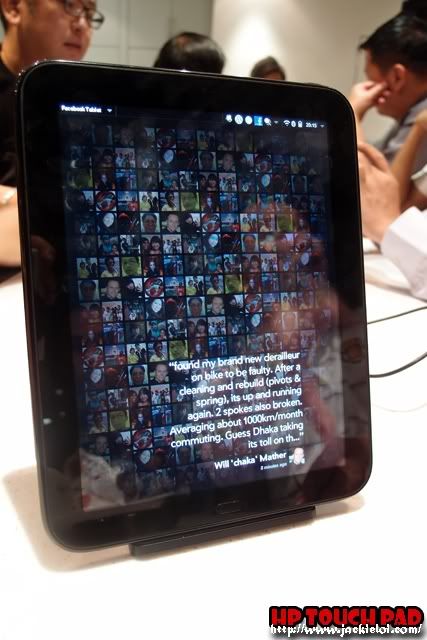 * Exhibition Mode. Running on Facebook apps . Looks like screen saver rite with ur friends pic as BG *


It was a pretty good and impressive tablet. I love the WebOS, though it looks like QNX. Another things i love is the Exhibition Mode! Overall, i felt HP TouchPad is a good companion for professional and business man. For those who looking for more leisure and entertainment, Android and iPad still the best option.

Unfortunately, HP had decided to kill off WebOS...So, HP TouchPad will be the first and only Tablet in the world and consumer who get it will forever stuck with the OS version, the bugs inside and apps.