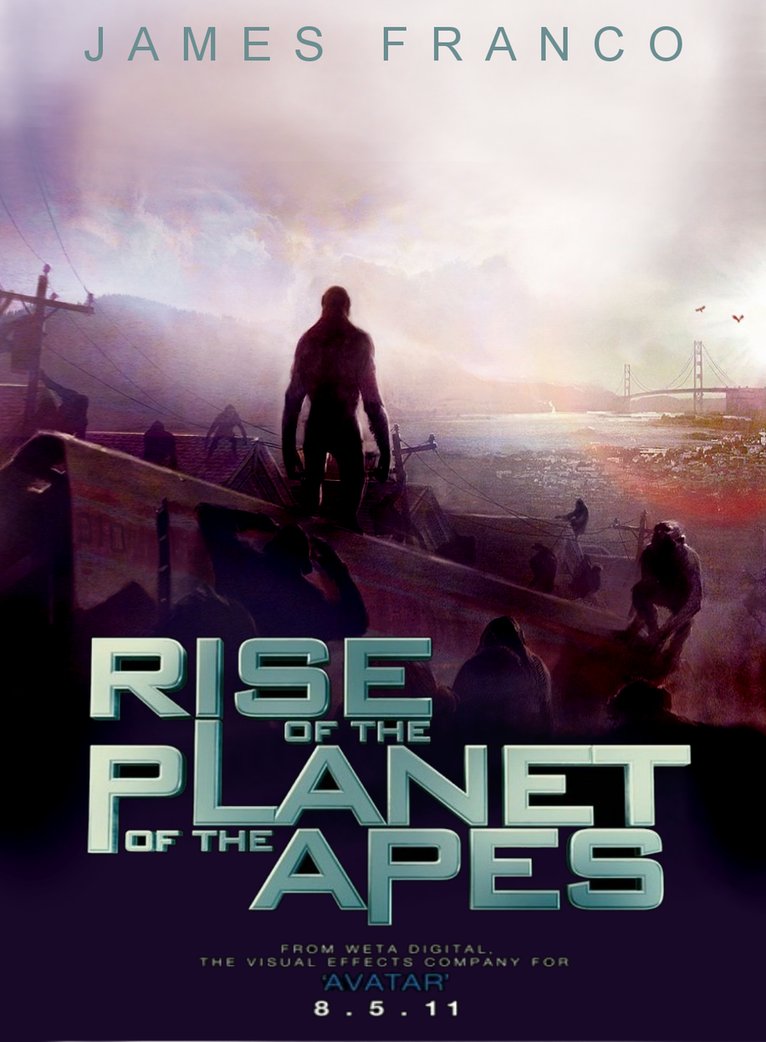 Oh yes my first movie of the month! Finally can wen out watch movie without worrying anything. Went out with some1 unexpected (not gonna reveal who) last nite for dinner and having some impromptu plan, watch movie!


RISE OF THE PLANET OF THE APES combines fantastic storytelling with the next leap in Visual Effects for an emotional and action-packed motion picture experience unlike any other. Man's arrogance sets off a chain of events that leads to intelligence in apes and a challenge to our place as the dominant species on the planet. Caesar, the first intelligent ape, is betrayed by humans and rises up to lead his species' spectacular race to freedom and the ultimate showdown with Man. In Caesar, WETA - the Oscar-winning visual effects team behind Avatar - have created a CGI ape that delivers a dramatic performance of unprecedented emotion and intelligence.

I not sure this is continuous or remake or mayb another series of Planet Apes, since i nv watch the first 1 before. Nevertheless, i felt this is a brand new movie ;P at least i dun feel disconnected when watching it like Harry Potter opss..



I love this movie story flow. It was nicely built from beginning, climax and conclusion. In addition, the CGi of those apes are awesome! Kinda scary though when they started to had humanity trait ;X imagine they gonna take the world and enslave human! rawrr



In addition, i love the way director built the relationship between Caeser and Will. Both human and Apes emotion was shown. It kinda touched when Will leave Caeser behind in an animal center. And the best scene ever, Caeser can talk LOLLL



Catch this film on cinema now!