Had a good night last nite despite so many things happen around me. Few of us decided to gathered and meet up for a night and the main reason is because of
Cayenne
, who gonna have convocation tmrw (
People faster go attend and queue to take photo with her convo tmrw!
) and flying to US next Tues. Yes u all not gonna see her soon until next year T___T less 1 person to crap and OT with me in midnight...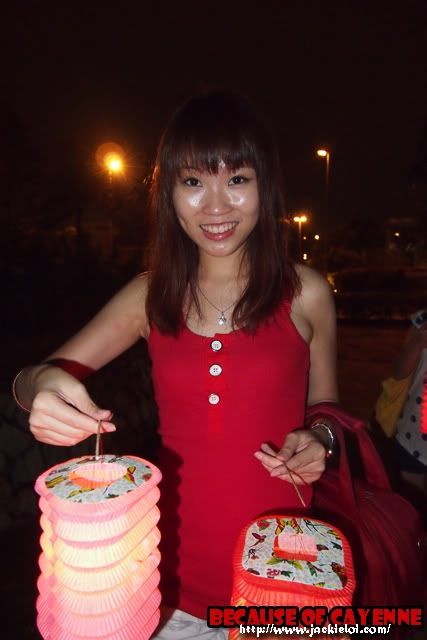 So we had some crazy idea for playing candle and tang lung at Desa Park City to celebrate belated Mid Autumn Festival. Before that, we have our dinner at Kepong, E Sou Yong Tau Fu Restaurant. Wanted to try this long time ago since i am curious why the shop alwiz packed during lunch and dinner time.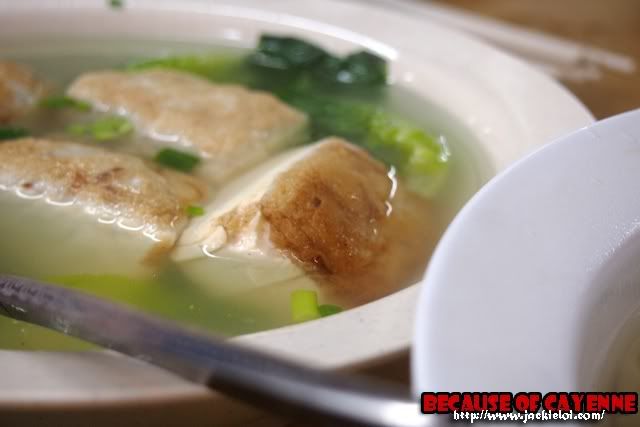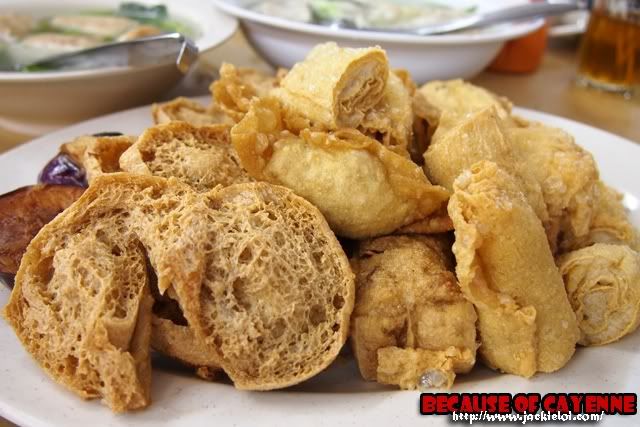 Well, i admit their Yong Tau Fu taste good and crispy. But damn oily! totally made most of us jelak especially the 12 pieces of Fried Fucuk. Price wise i not sure how much per piece but total up those Yong Tau Fu with 10 drinks only RM75.

Next destination, Desa Park City! It is reli nice place to chill around and have fun with friends. Not to mention last nite still rain abit and the wind was cooling, awesome experience :)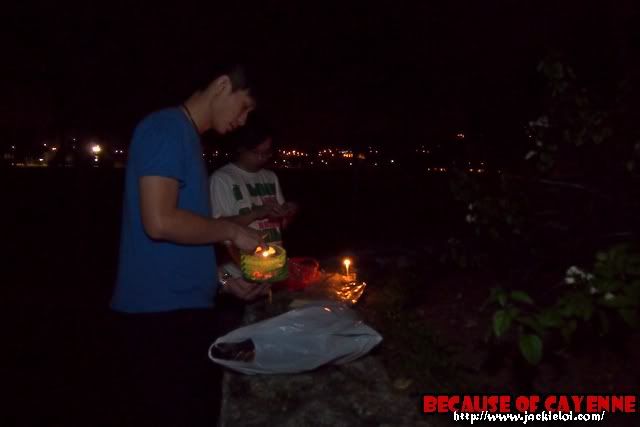 * The corner that we hide... *


Ken said the guard dun allowed ppl play there..but screw it! We hide at the corner and do it like a man. Bring the lantern and walk around the park while chilling. Nice :D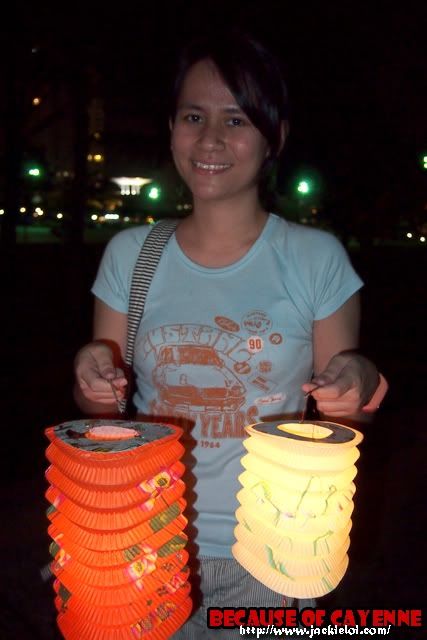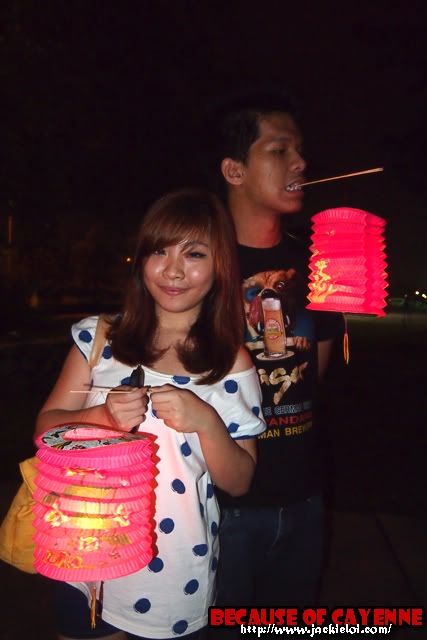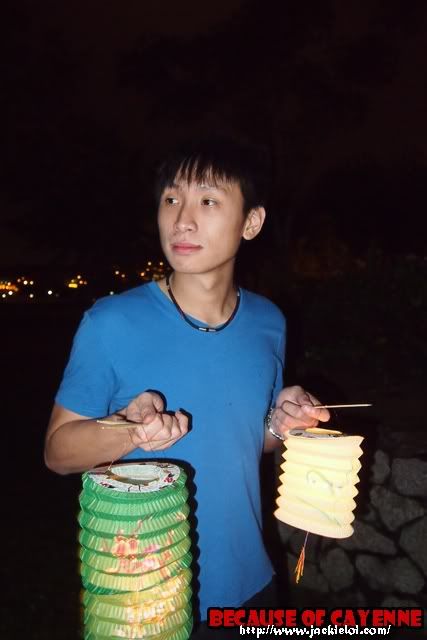 * Ken who love to hold the lantern in chopstick style *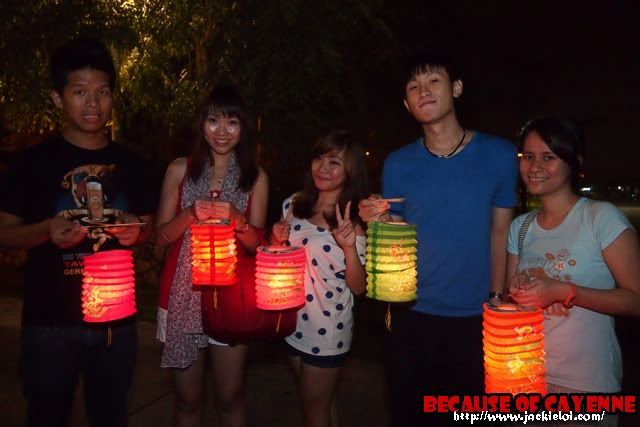 * The only Green lantern ;P *


Honestly, it was a good activities we had last night after dinner instead of go continue yumcha for 2nd round. I hope to have more activities with friends in future instead of just sit down and talk cock :P


* or Sam decided to hold the cock lantern in difference way *


And yea, i did have a good memories last night.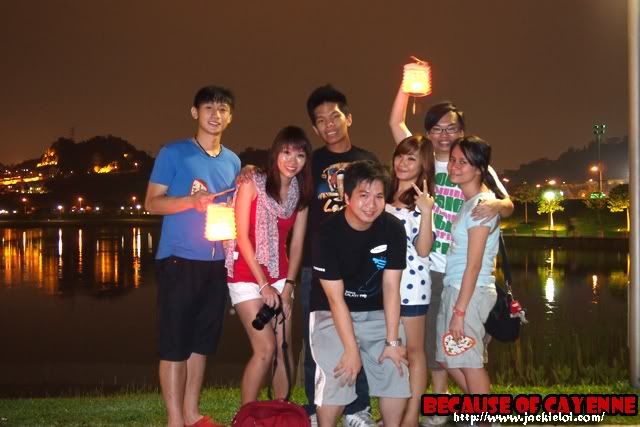 * finally can c my face wtf *


Anyway, wishing Cayenne all the best when in US :) Stay contact yo!