Date : Monday, September 26 2011
Venue: GSC, Mid Valley
Time: 9.15 PM

Courtesy of Nuffnang, i get to watch Dream House premier Screening. Brought Marilyn as my guest for d movie :)


Some say that all houses have memories. For one man, his home is the place he would kill to forget. A family unknowingly moves into a home where several grisly murders were committed...only to find themselves the killer's next target. Successful publisher Will Atenton (Craig) quit a job in New York City to relocate his wife, Libby (Weisz), and two girls to a quaint New England town. But as they settle into their new life, they discover their perfect home was the murder scene of a mother and her children. And the entire city believes it was at the hands of the husband who survived. When Will investigates the tragedy, his only lead comes from Ann Paterson (Watts), a neighbor who was close to the family that died. As Will and Ann piece together the disturbing puzzle, they discover that the story of the last man to leave Will's dream house will be just as horrifying to the one who came next.

Apparently alot people dun like the movie and giving low rating, however in my point of view i actually like this. I take it as a kind of unique story telling style but there are some imperfect part of this movie as well. Lets start it off with the movie poster that we commonly see.



Kinda misleading movie poster. It just gimme first impression that "Oh this is Horror Thriller movie! Maybe small kids is ghost and come and kill ppl! Like Orphan!" but ended up the movie is not what i expected. The trailer of the movie do reveal the major twist of the movie as well, spoiler? :P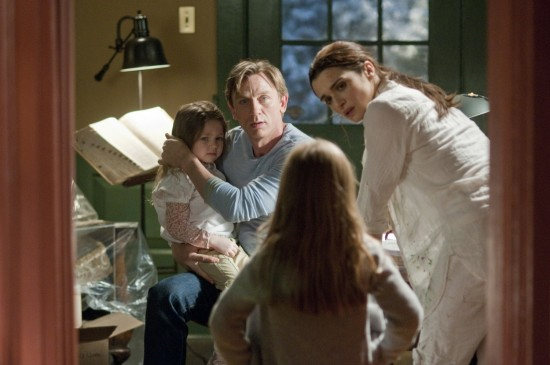 Nevertheless, the small kids did not give much impact of the movie, the main focus still on Daniel Craig. Thus the poster are misleading LOL..Again, i love this movie because there are some major twist in the movie (Note that i did not watch the trailer before) which make me start thinking is his family ghost or imagination? Ended up it is a ghost LOLL..I do dislike the ending as well, it look kinda screw up.



But, i really love the movie due to the unique style of story telling..Some said like inception + Shutter Island, i dunno, u judge it after u watch it ;)