Last Saturday i was invited to attend the Sony Walkman Blogger Gathering. Besides, Sony also launch their new Walkman W series, W262 on that day itself.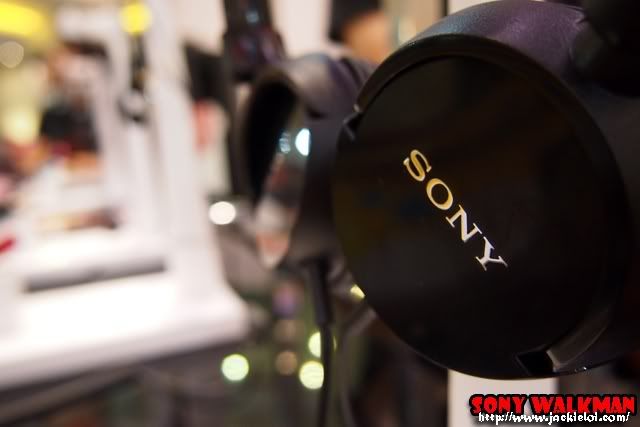 Spec of Walkman W262 :

2GB capacity
Compact Size - Compact earpiece ensures a snug and comfortable fit
Water-resistant and washable feature
Drag-and-Drop function and ZAPPIN™ feature
8 Hours Battery Life (Quick charge : 3 minutes charge for 60 minutes play back)
* The walkman is washable with water *


Well, game was alwiz there when ppl gathered around ;P Few of them was invited to up the stage and perform catwalk while wearing the latest W262. The winner of coz decided by voting from audiences.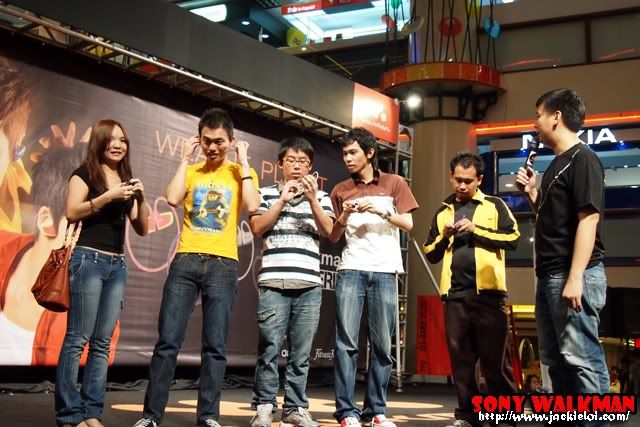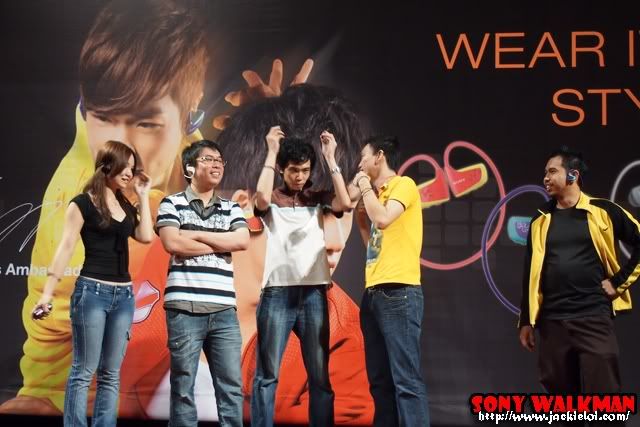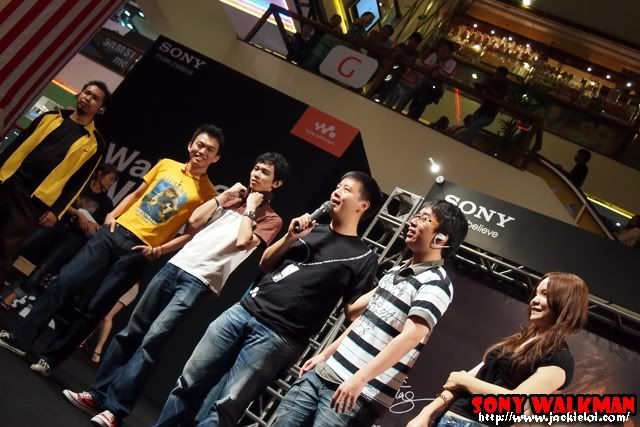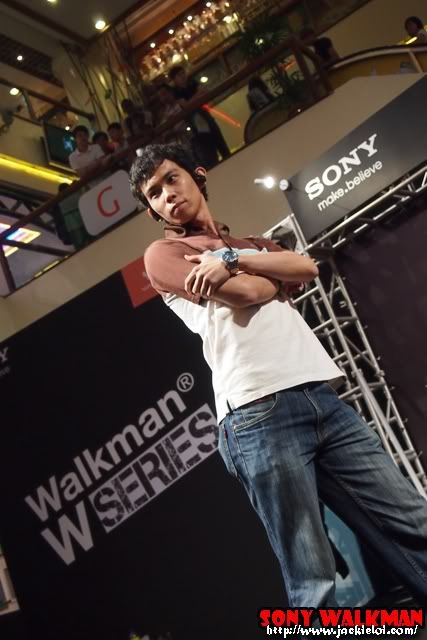 * The winner goes to Henry because of this pose..i believe ;P *


Some stage dancer performance later on.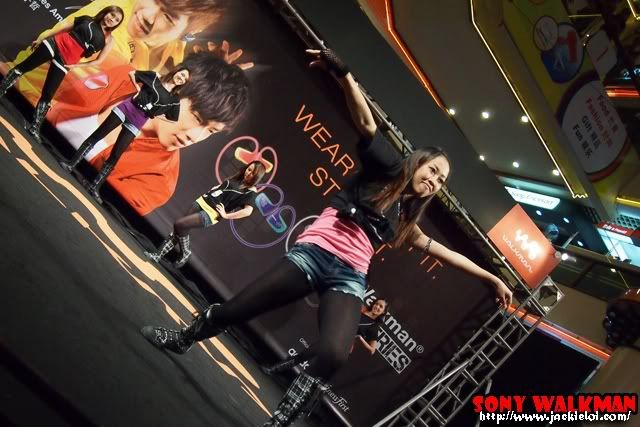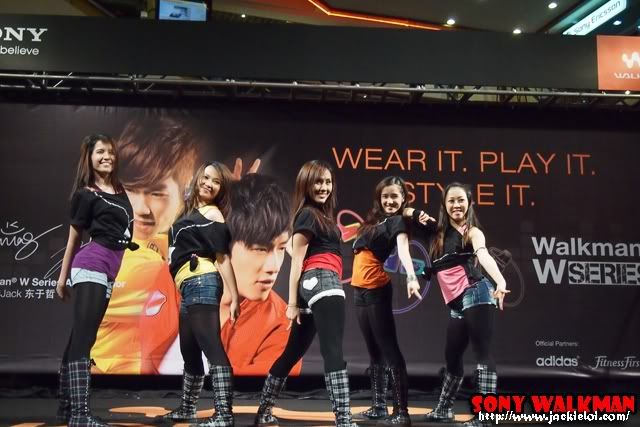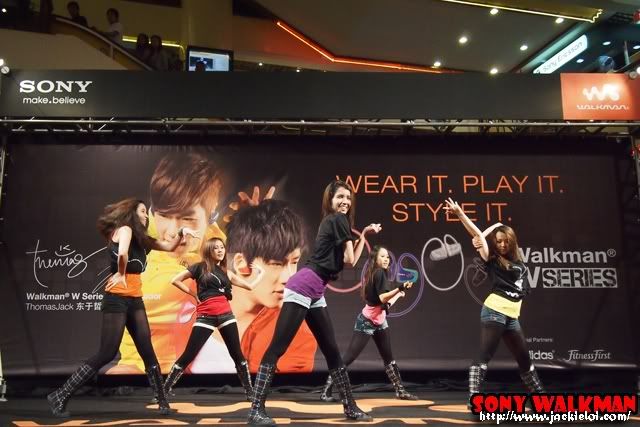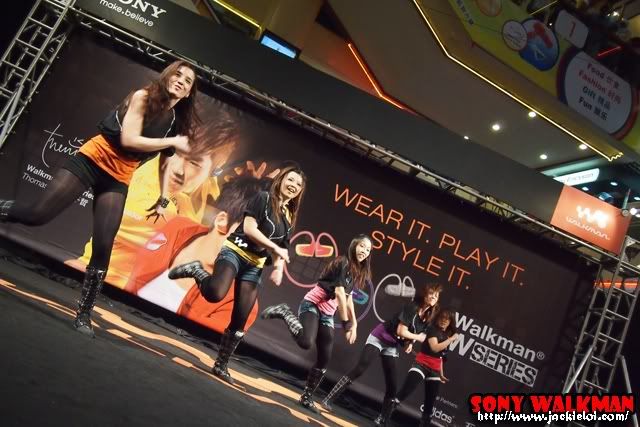 Sony was being generous to select 4 lucky owner to have their latest product, Walkman W262 through lucky draw.


* Why the dude at the middle look like me 1? LOL *


Not much of the thrill on this event but what makes matter is who u with together ;) Thats what i believe.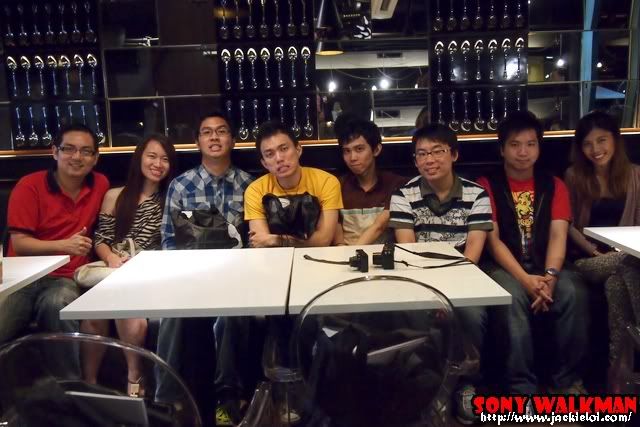 Thanks Sony and Nuffnang for the present ;)