Hey party people! Still remember the
biggest Hennessy Artistry 2011
i blog before? I am here to let u guys know a good news again! The artist line up is confirm! woohoo!!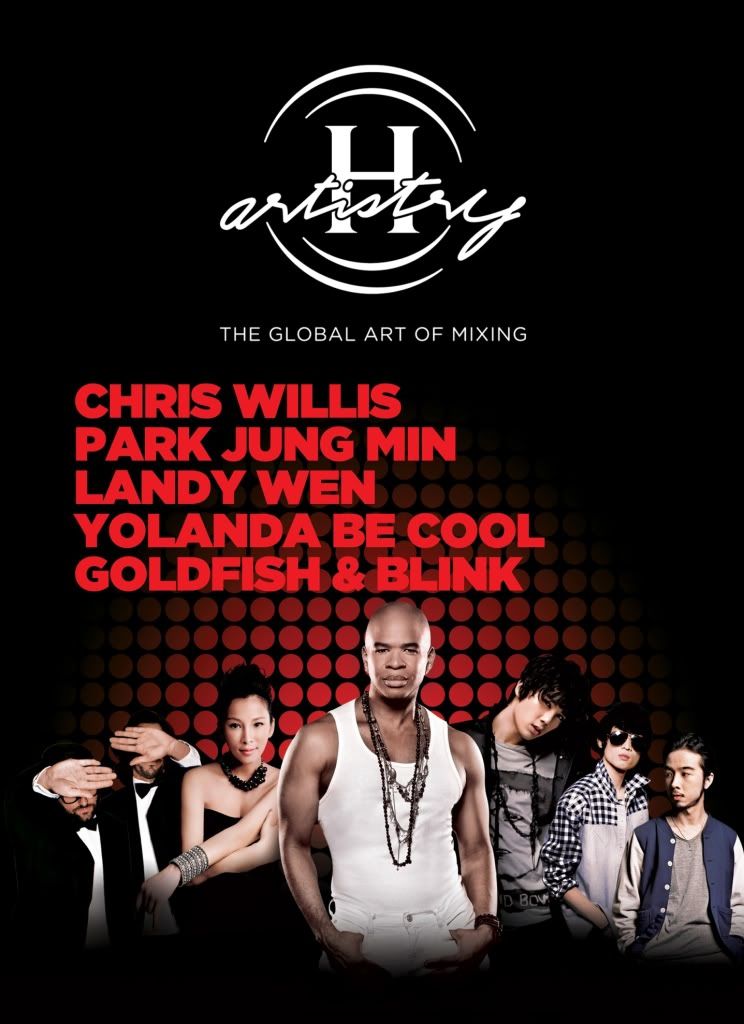 Fans of Hennessy Artistry "The Global Art of Mixing" can look forward to the mixing of music at its best at the Malaysia International Exhibition & Convention Centre (MIECC) at Mines Resort City on 12 November 2011.

The biggest Hennessy Artistry 2010 still fresh in my mind with awesome performance from one of my idol, Da Mouth!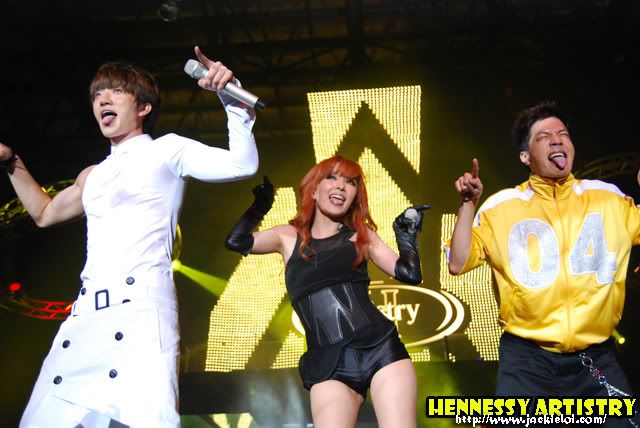 With the set-up featuring countless plasma screens displaying head-turning visuals and futuristic bars that will be serving delectable concoctions of, Hennessy V.S.O.P signature long drinks such as: Hennessy Apple, Hennessy Berry, Hennessy Ginger, and a new addition, Hennessy Soda, this H-Artistry party on November 12 will be one nobody would want to miss.

Its famed interactive platform, the Hennessy Mixing Zone will also be taken up a notch and will feature among others, four fun, engaging and experiential zones:


Hennessy Mixing Bar – a bar where fans will be taught how to mix any of the four signature Hennessy V.S.O.P long drinks (Hennessy Berry, Hennessy Ginger, Hennessy Apple, and Hennessy Soda)

Hennessy Music Mix Synth — where revellers will be given the chance to create their own tunes by selectively choosing to place 15 circular cubes on a react table (each cube represents a different music element, i.e: guitar, drums, etc) to allow them to experience the true meaning of "The Global Art of Mixing" through the blending of their very own tunes.

Hennessy iMix Challenge – an area where party-goers can try their hands at Hennessy's newly developed iPad game which requires guests to slice up ingredients which are found in Hennessy V.S.O.P's signature long drinks. The top 5 high scores screened on an LCD leaderboard will each take home a bottle of limited edition Hennessy V.S.O.P Helios.

Hennessy Interactive Photowall – a green screen photography area where revellers can enhance their photos digitally by choosing and inserting different visual backgrounds and shout out phrases.

Party-goers who register themselves on the official Hennessy Artistry Facebook fan page (www.h-artistry.com.my/facebook) for the upcoming party will also be receiving a new Hennessy ID Tag (a wristband equipped with radio frequency identification – RFID – technology) which will allow them to log on to their respective Facebook accounts and automatically post their activities as status updates whenever they scan their wristbands onto a Hennessy ID reader located at each Hennessy Mixing Zone booth.

With Australian mega electronic duo, Yolanda Be Cool, American singer, songwriter and producer, Chris Willis, and local superstar DJs, Goldfish and Blink already penned in for what could arguably be the biggest party of 2011, the upcoming H-Artistry "The Global Art of Mixing" will also be featuring Taiwanese songstress, Landy Wen and Korean superstar, Park Jung Min (of Korean boy band SS501 fame) that is sure to bring to life Hennessy Artistry's innovative approach of blending together different musical genres from the East and West.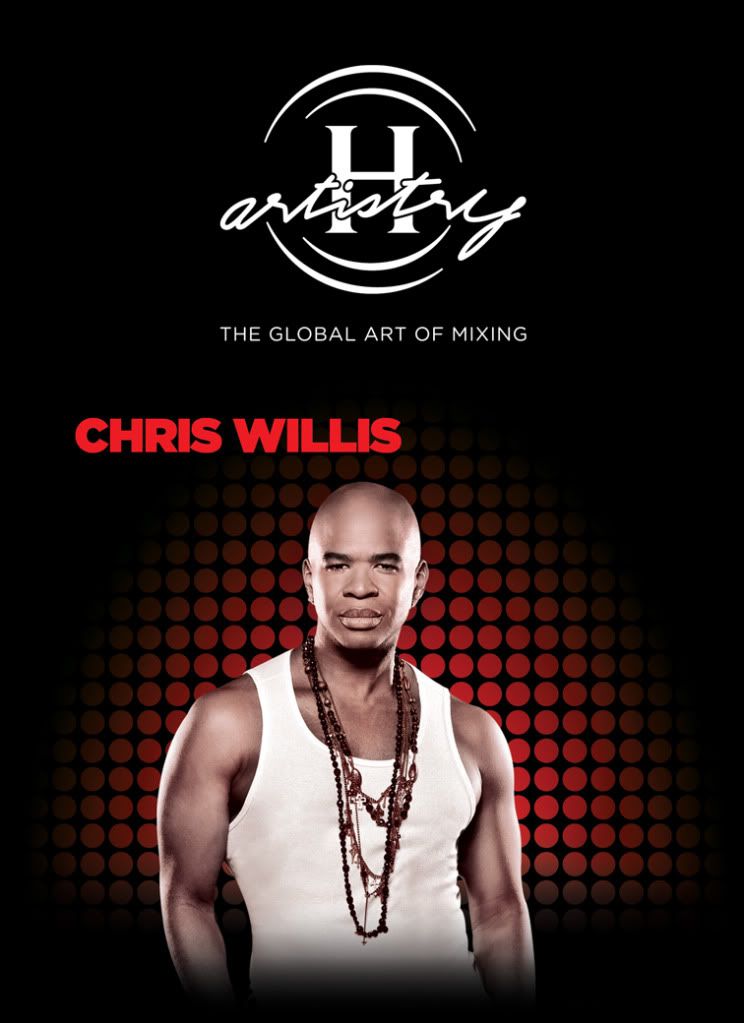 Chris Willis is a singer/songwriter with a knack turning killer tracks into charttopping pop songs and a divo who can go mic-to-mic with the best of the pop divas any day of the week. is the man behind the powerhouse voice currently rocking American Top 40 radio with the hot new dance song, "Love Is Gone." Lifted from "Pop Life," the third album by French superstar producer and DJ, David Guetta, the single won a World Music Award in 2007 and in 2008 won the Winter Music Conference Club Award for "Best Club Anthem Of The Year" and the International Dance Music Award for "Best House/Garage Track." "Love Is Gone" is one of five (5!) singles from "Pop Life" featuring the vocals (and often lyrics) of singer-songwriter, Chris Willis: Others are "Every Time We Touch," "Tomorrow Can Wait," "Never Take Away My Freedom," and "Love Don't Let Me Go (Walking Away)."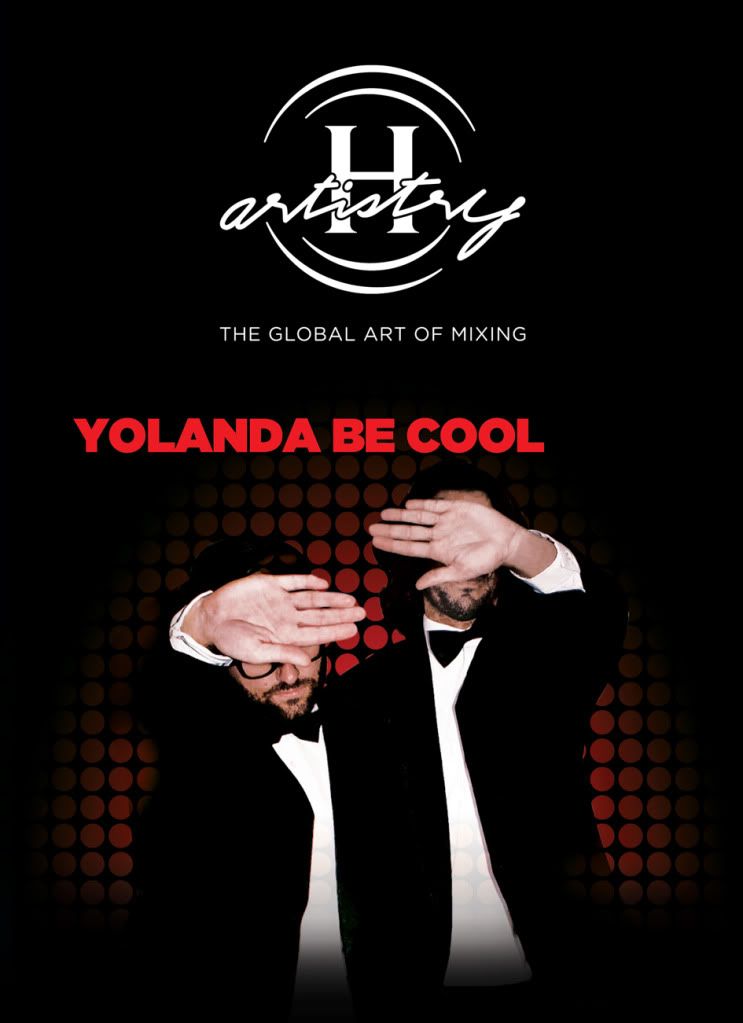 With one record Yolanda Be Cool have gone straight to the top of the music industry A list. Their second single – 'We No Speak Americano' (co-produced with DCUP) sold over 5 million copies and hit number 1 in 18 countries; infiltrating radio waves, TV shows, and pretty much every dance floor in the world over the summer. You'd need to be a Tarantino assassinated corpse to have not felt its impact in some form. Also known as Johnson Peterson and Slyvester Martinez, Yolanda Be Cool have demonstrated that with the panache and production skills to back it up it's possible to cultivate an international smash hit without the need for a major label vehicle, instead releasing on homegrown Australian indie 'Sweat It Out'. With over ten years DJing under their belts their musical influences extend far beyond their Native Sydney, from old school hip hop, to Chicago house to techno to pretty much everything in between.



Park Jung Min is a member of the South Korean group SS501 who released his first solo album in 2011. With his charismatic style, he is known as "SS501 Charisma" and often introduces himself as that. Jung-min is also known as the friendliest member in SS501. Known for his confident and playful personality, this Korean sensation has captured the hearts of girls around Asia with his good looks, dance moves, and powerful vocals. This multi-talented 24-year-old has also worked in the musical Grease playing the lead role of 'Danny Park' for which he won the "Golden Ticket Award" for Best Musical New Talent. His latest single, "Not Alone" was released in January 2011.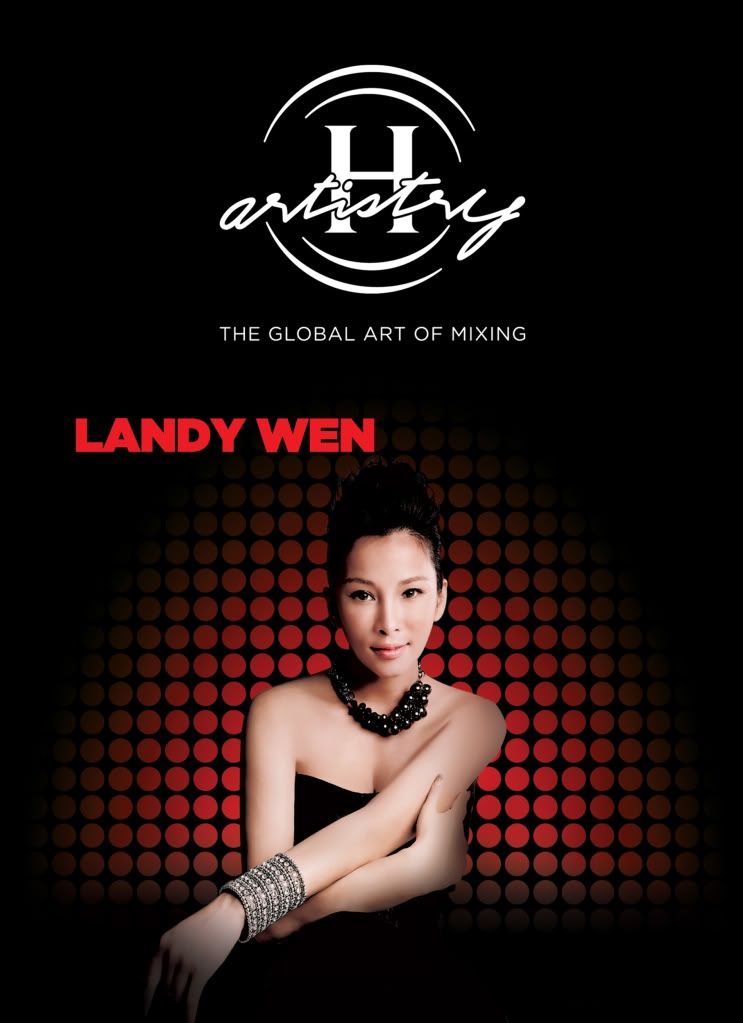 Taiwanese female R&B vocalist, Landy Wen is a member of the Atayal ethnic group and one of the few Taiwanese aborigines to become a musical star. Apart from singing, Landy has also acted in the Chinese drama, precious. Her foray into the silver screen will also see her play a role in the highly acclaimed Taiwanese action saga, Warriors of the Rainbow due to be released later this year.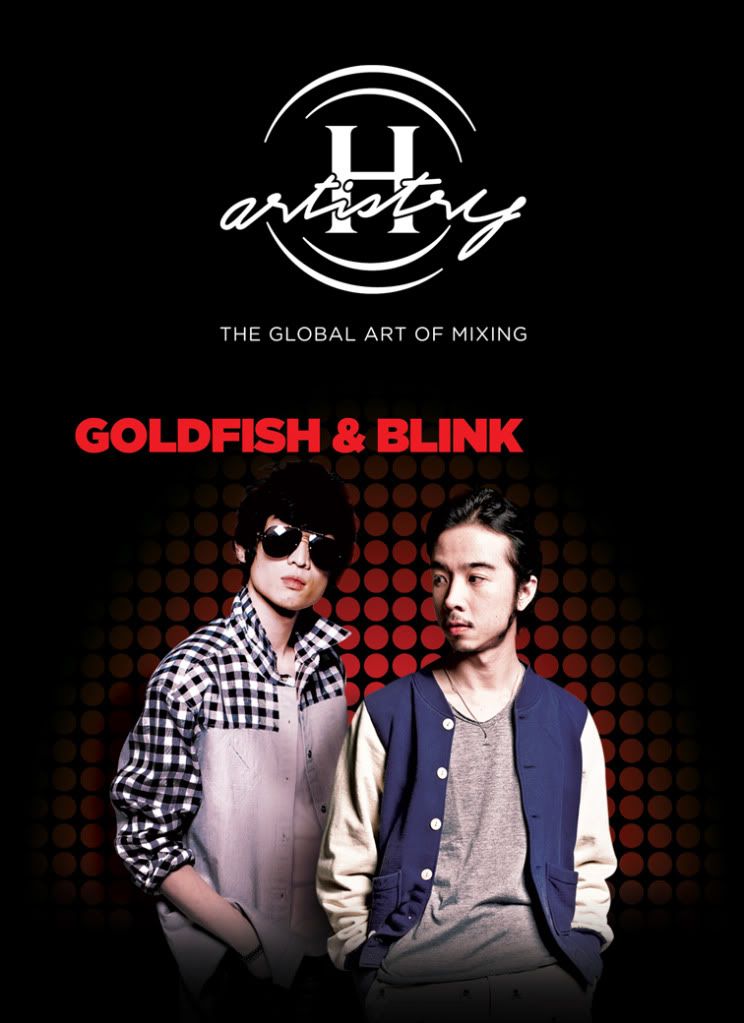 Dubbed as The "King of KL Hip Hop", There's more to Goldfish than the Bling-Bling things. The amicable deejay is so versatile on the decks that he can render his skills to anything he wants. A firm crowd favorite, spinning royalty and DMC Champion. Over the years, he has played alongside big names such as Missy Elliott, Kanye West, Linkin Park, Black Eyed Peas and Prodigy.

DJ Blink, has definitely risen from the ranks of the clubbing masses to become an influential proponent of the KL underground scene. Inspired by the rave movement in KL at the turn of the millennium, Blink started DJ'ing progressive house for two years before heeding the ever-nagging call of Hip Hop turntablism. Today, Blink is now regarded as one of KL's top DJs. To see DJ Blink on the bill would be a sign that you're in for a night of raucous rhythms, funky beats and the requisite dancing till you drop. He is well known for his Lapsap nights (with partner Xu) as well as his solo sets at Zouk KL. A champion of the new emerging sound where electronica meets indie meets breaks meets anything goes style, you will be hard pressed to pin down the "sound".


Passes to the biggest Hennessy Artistry 'The Global Art of Mixing' party of 2011 are by-invitation only. To stand a chance to be invited to these upcoming exclusive event, visit Hennessy Artistry's official Facebook fan page at www.h-artistry.com.my/facebook to register. Registrations will be open till November 4.

Alternatively to receive updates about the upcoming parties follow Hennessy Artistry on Twitter: www.h-artistry.com.my/twitter. The upcoming Hennessy Artistry party in MIECC, Mines Resort City is strictly open to non-Muslim guests aged 21 years and above only. ID verifications will be carried out at the door.


See you all there ;)