Date : Tuesday, October 18 2011
Venue: GSC, Mid Valley
Time: 9.00 PM

Courtesy of Nuffnang i get to watch Paranormal Activities 3 premier screening before it actually release date.


In 1988, young sisters Katie and Kristi befriend an invisible entity who resides in their home.

2 word for this movie! Awesome and scary! I watch the 1st Paranormal Activities movie back to last 2 years but unfortunately i miss the second sequel. Is pretty similar to the first one where you get to listen all the footstep, some items drop, character leg been pulled etc etc. However one of my favourite scene was none other than the cloths :) go watch it if you wanna know what is it. Overall, it is ok. However still alot unsolved mystery in this movie. Maybe they'll release 4th sequel to answer everything?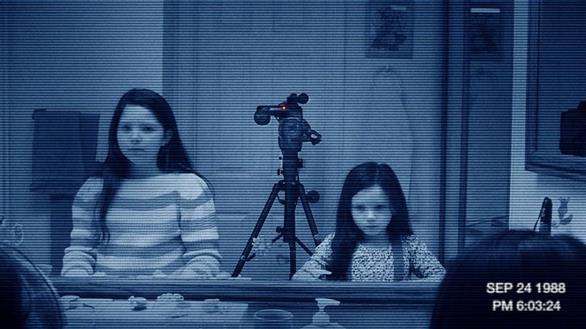 Catch this in cinema if you are fans of Paranormal Activities.