WOOOOHOOO!! Sony Ericsson is 10 years old!! Still remember Sony Ericsson is the best phone that provided the best Walkman phone and Cybershot phone? Yes they are awesome and right now they have join to Android family and been doing well with their Xperia series. Of course, I myself is a Sony Ericsson user who currently using Xperia Neo.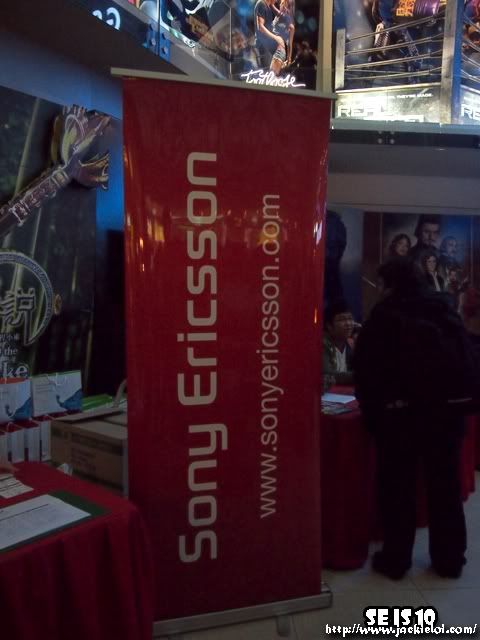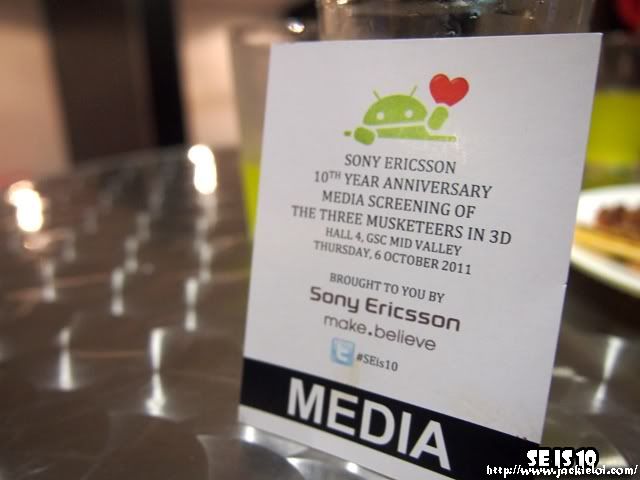 Courtesy of Sony Ericsson i able to attend their media screening, The Three Musketeers in 3D. Before the screening start, Sony Ericsson generously treated every media with the dinner.


Oh not to mention, they had a very cute cupcake for every media ;) Awww too bad is not a real Android doll >,<

Anyway here come the movie, The Three Musketeers!



The hot-headed young D'Artagnan along with three former legendary but now down on their luck Musketeers must unite and defeat a beautiful double agent and her villainous employer from seizing the French throne and engulfing Europe in war.

So, first thing first i will say the story line pretty good and decent. At least there is a solid story telling rather than some movie are totally lost the plot. I love the costume wore by them as well, nicely design. Oh tats including the building, environment, airship, matte painting etc etc related on screen. Everything look pretty for me and kinda remind me of Final Fantasy 9 LOLLL.



Is a pretty solid and good movie! Wonder will there be part 2 with the foreshadowing at the ending of the movie. Oh btw, the 3D doesnt reli show much impact, eventhough this film so called shot entirely with 3D piff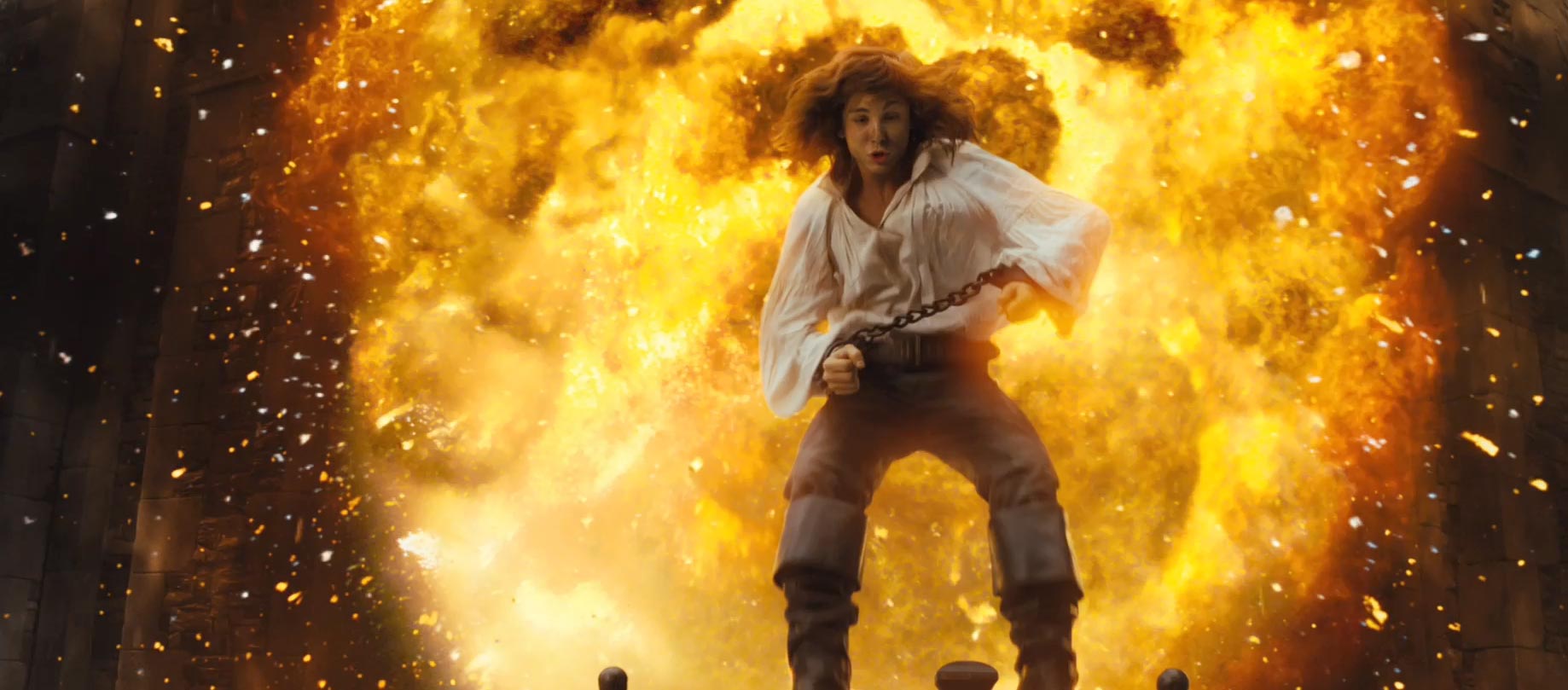 Catch this movie in cinema now if u love Orlando Bloom and Milla Jovovich in action! :D