Just back from movie with
Simon
,
Kahmon
& Sky. We watch You Are the Apple of My Eye (那些年,我們一起追的女孩) at Kepong TGV, my first time in this cinema ;)
Adolescence is like a heavy rain. Even though you catch a cold from it, you still look forward to experiencing it once again. Ko-Teng has several close friends who had a crush on Shen Chia-Yi. Those friends of Ko's thus moved in unison from Ching Cheng's junior high school straight into the senior high school division in pursuit of her. Naughty in nature, Ko was ordered by their homeroom teacher to sit in front of honor student Shen for her to keep close tabs on him. The two hadn't hit it off at first but Ko gradually fell for Shen, who was always pressuring him to study hard. On the other hand, Shen became impressed by the contrasting values Ko represented. Ko started pursuing Shen but Shen remained hesitant.

What can i say...a very good and awesome movie. The movie is perfectly display the life of youth during high school till they grown up. It seriously some part of the scene reli reflected of myself, made me remembered my past :') of coz..puppy love/first love is the sweetest love and moment ever.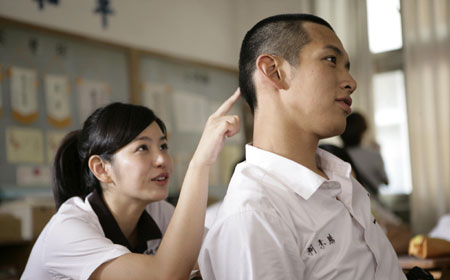 I love how director introduce the characters, and i do love how each of the directors are given chance to developed and leading the story. Of coz, the main characters are still the one who driven the story. 2 person from difference worldm background and contrast manage to attract to each other. The story is pretty well development and showed from beginning till the end. There is no doubt or question in my mind at all, walking out from cinema full with satisfaction and past memory.



Besides story, the camera used by director is pretty well done. There are few shot really impressed me.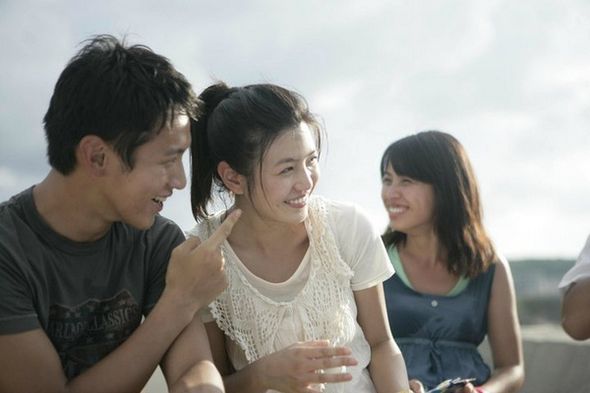 A very worth watching movie i must say! For those who still in high school, take a look on this movie and start thinking about your life after watching it :)







I love the theme song very much, and the MV..reli bring my tear roll down :')