I was invited to Cafe Barbera by
Shannon
on Monday. A very perfect moment to spend my holiday in this cafe because this lovely cafe served varieties of baked pastries, sandwiches, pizzas, pastas, main course meals and desserts. Of course, their coffee are nice too.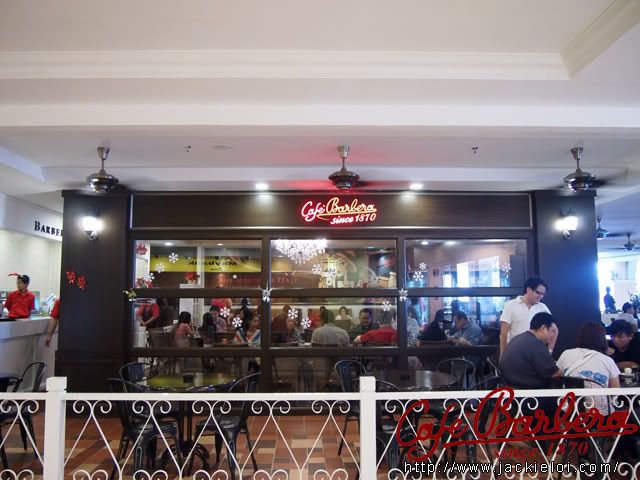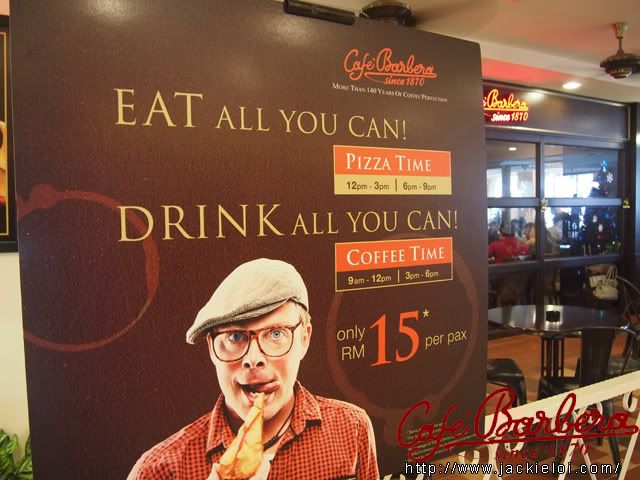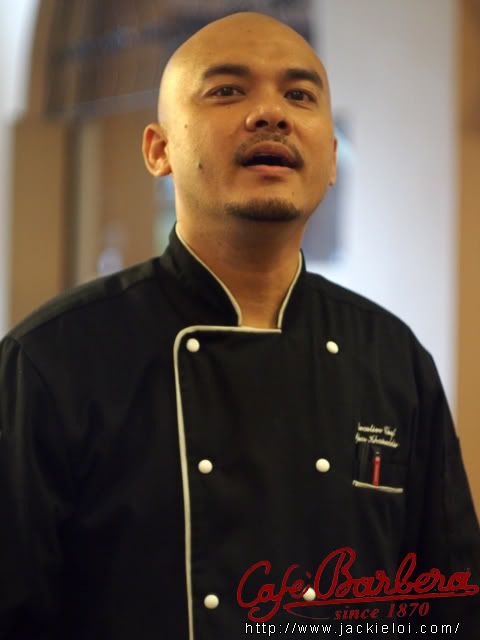 * Chef Azhar *
* Deric from marketing management *


Started of as family business that originated from South Italy, Cafe Barbera had more than 140 years of reputation. We are served with large scale of food on that day ranging from coffee all the way to pizza and pasta.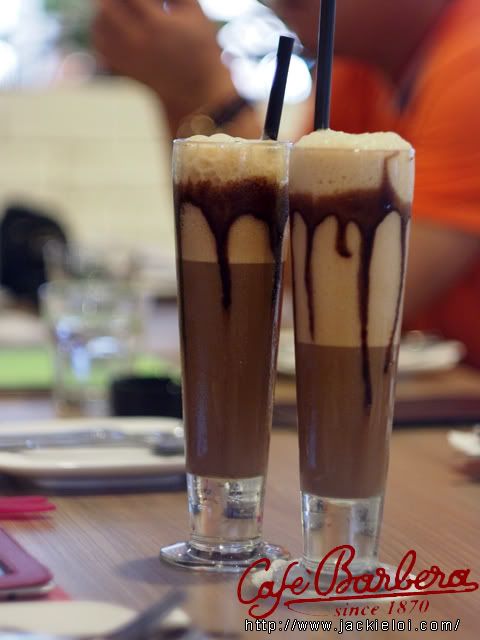 * Cappuccino Shakerato RM11 *
* Napoli RM12 *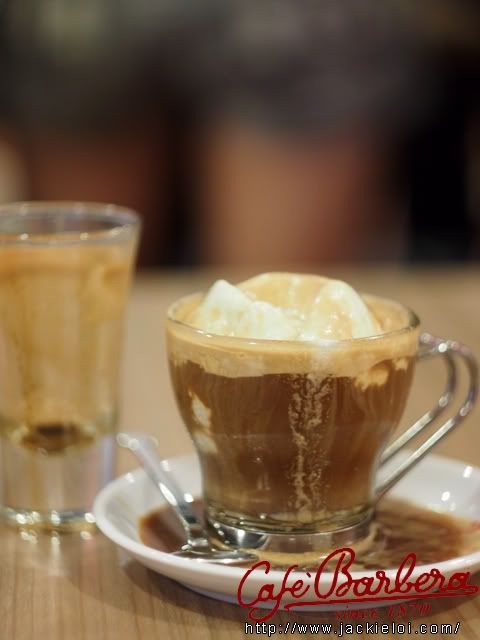 * Affogato RM11 *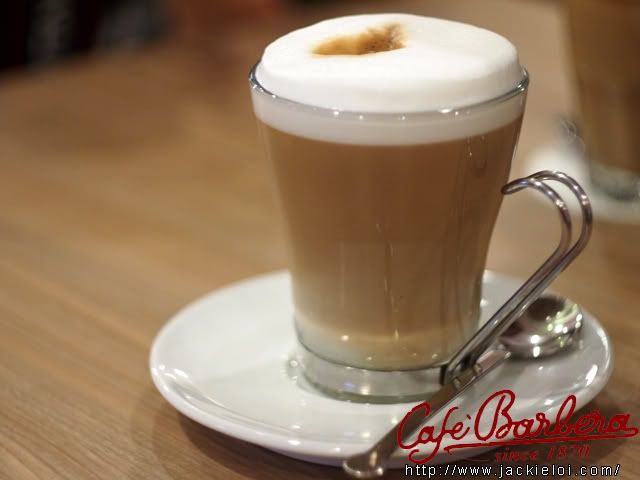 * Cappuccino Lapoletano RM10 *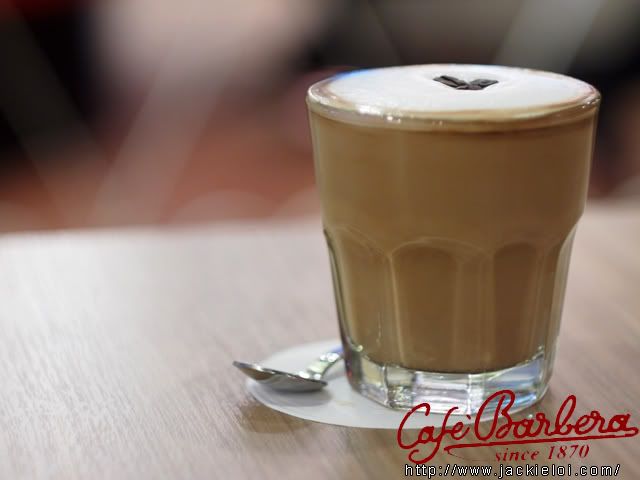 * Double Toasted Latte RM11 *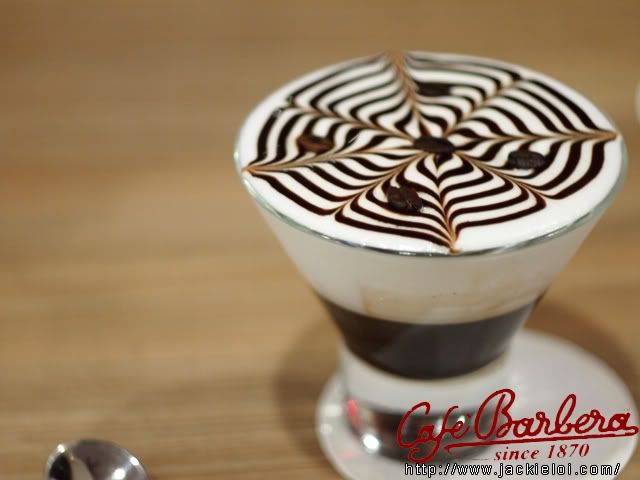 * Roma RM12 *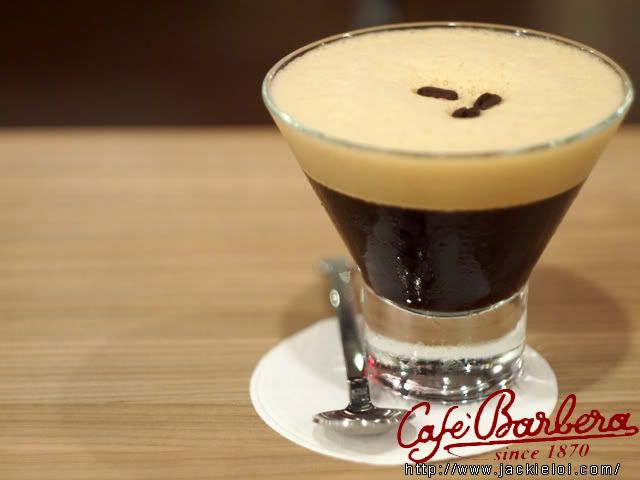 * Espresso Shakerato RM10 *


I am not really into coffee but the coffee served by Cafe Barbera are definitely recommended. With the nice environment and ambient, is a good place to leisure while enjoying the great coffee. What's more when you have it together with fresh baked pastries as your meal?


* Butter Croissant, RM7 *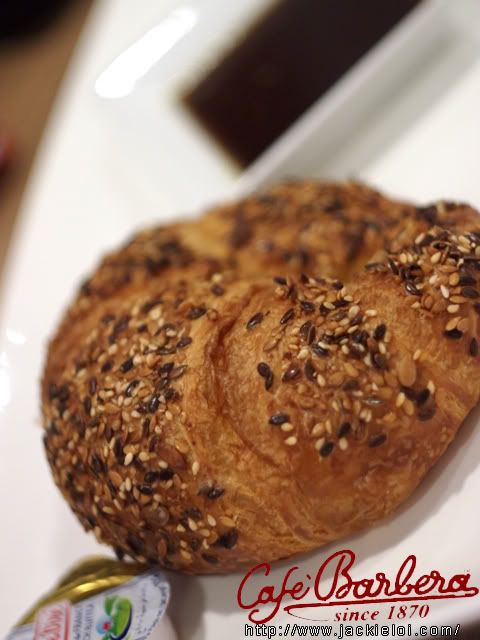 * Multigrain Croissant RM8 *


Appetizer and salad are served as well. My favorite would be the Rolled Smoked Duck Salad. Besides, pumpkin soup is my favourite too. They prepared 2 difference size of soup. Definitely get the small size if you dowanna stuff yourself.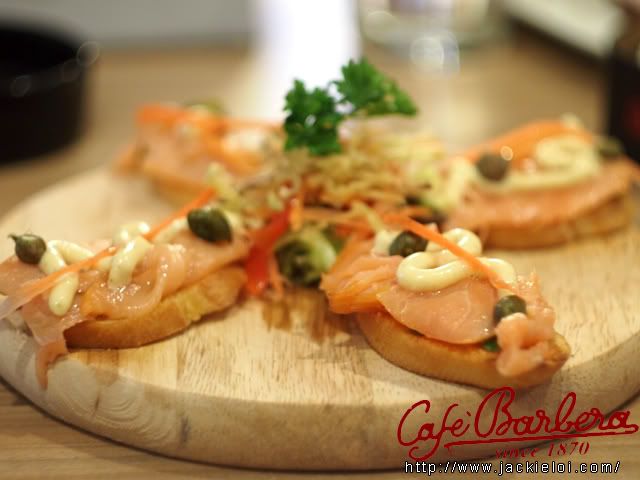 * Smoked Salmon Bruschetta RM19 *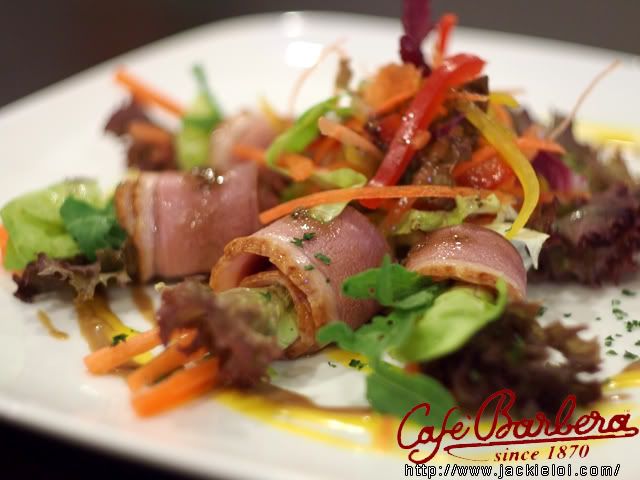 * Rolled Smoked Duck Salad RM20 *
* Spinach and Cheese Spring Roll RM14*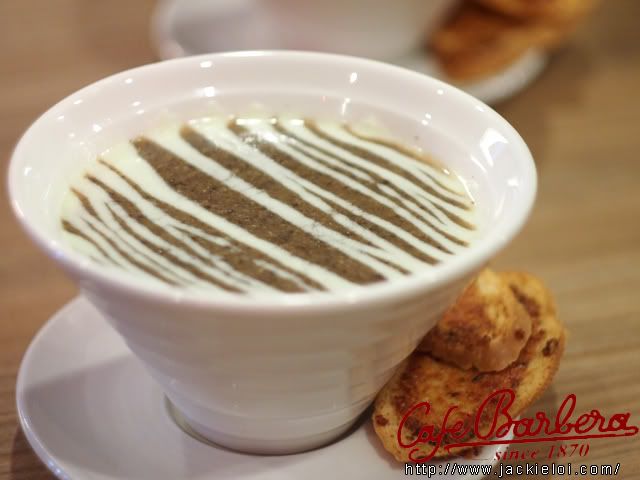 * Mushroom Soup with Roasted Garlic RM13 *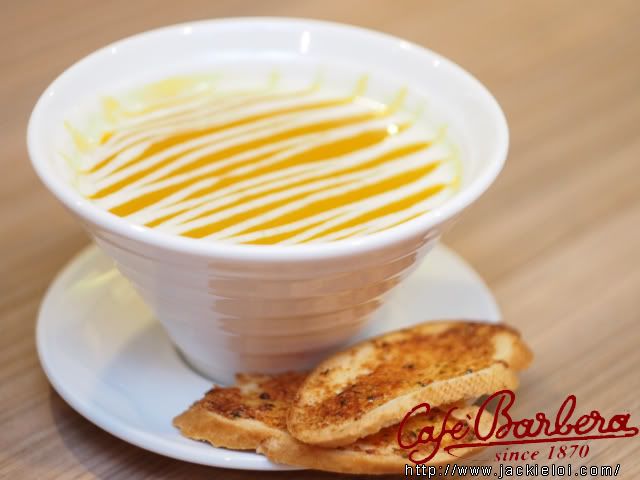 * Pumpkin Soup with Roasted Garlic RM13 *


Being a Italian restaurant, Pizza and pasta are expected to be served. My favourite pasta is none other than Beef Carbonara. Carbonara FTW k! :P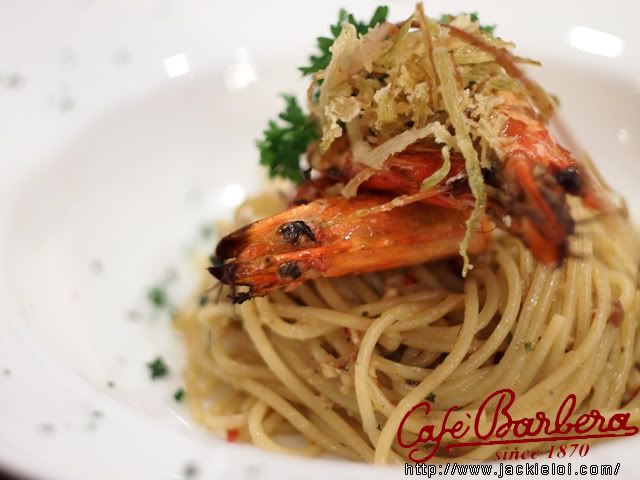 * Prawn Aglio Olio RM29 *
* Chicken Lasagna RM25 *
* Beef Carbonara RM26 *


The list of menu in cafe Barbera doesn't stop here! We are served with few of their main course as well.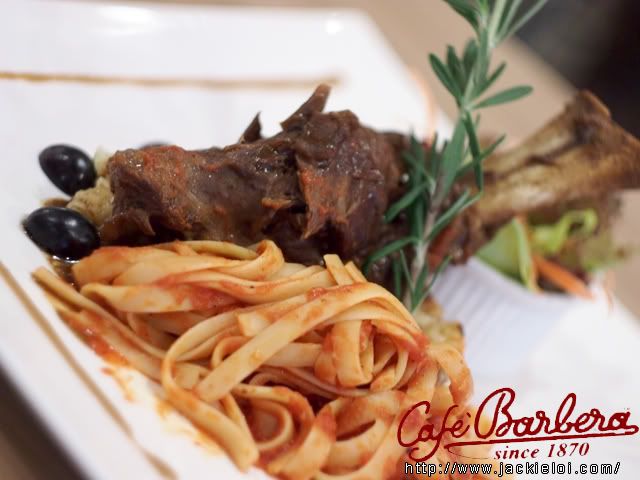 * Braised Lamb Shank RM39 *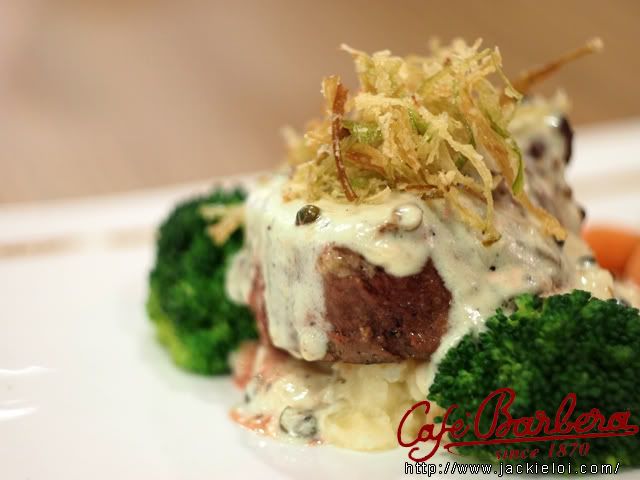 * Grilled Tenderloin RM49 *


Finally, as the whole package of dining, dessert are not gonna be left out. There is always a room for dessert right?


* Tiramisu RM12 *
* Pear Crumble RM14 *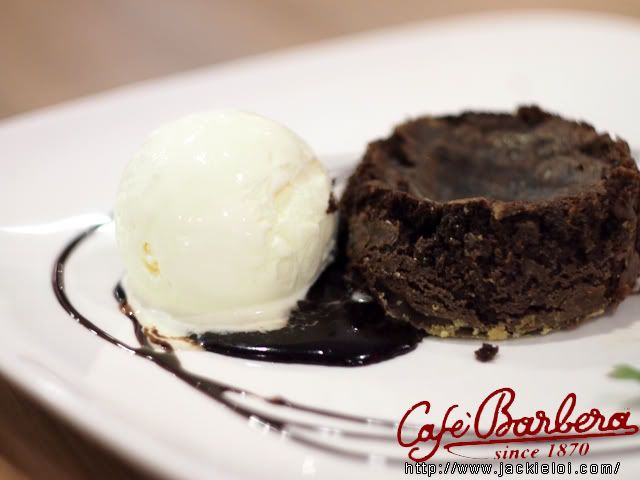 * Chocolate Fondant RM14 *


Thumb up to this cafe. Being a long history cafe, definitely you won't pick the wrong choice if you are looking for a fine dining place. Eventhough it took quite some time to served us that day, however Angeline who dine in there before us claimed that actually the served everything within 15 minutes, isn't it fast like fast food? ;) The perfect environment with combination of coffee and food, absolutely this is a place for everyone.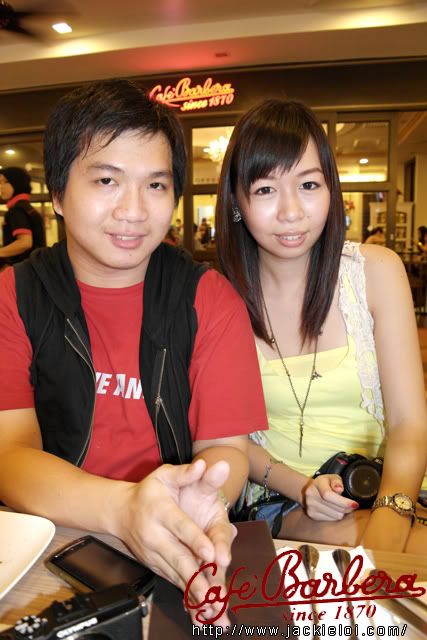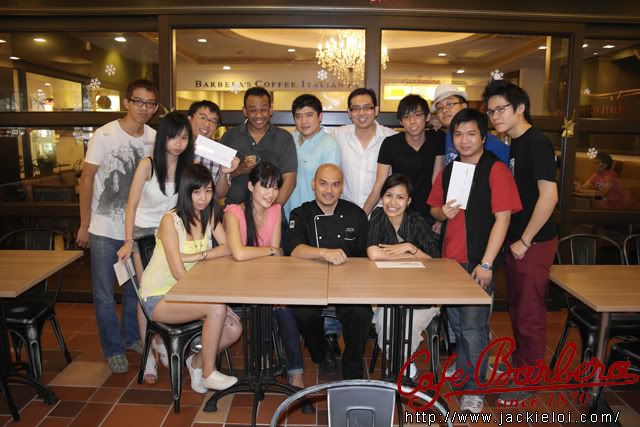 * The group of people around :) *


I will come back here with my love one and friends :)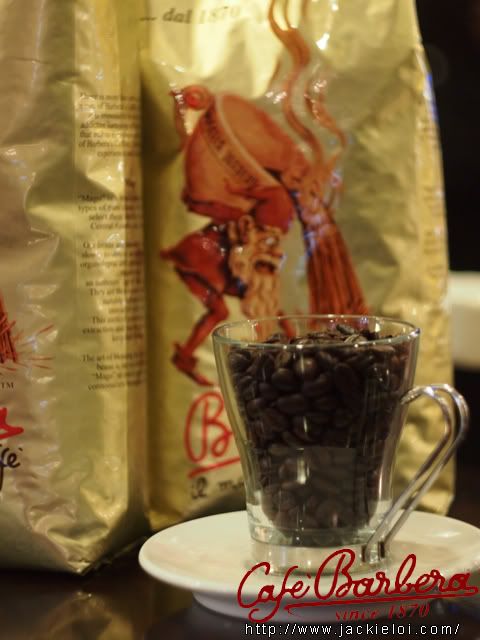 For more info you can :

Website: http://www.caffebarbera.com/
Twitter: @BarberaCoffeeMY
Facebook: Café Barbera