Nuffnang Asia-Pacific Blog Awards 2011 also known as NAPBAS for short form was held on last 2 friday at Putrajaya Marriott. For us, this awards is just too awesome to do not miss it. If you are my readers since the blog was born, you know i haven been to the very
first NAPBAS
back to last 2 years at Singapore. The memories and fun time there is still clearly in my head ;) So this year, I am lucky to get invited to the 2nd NAPBAS!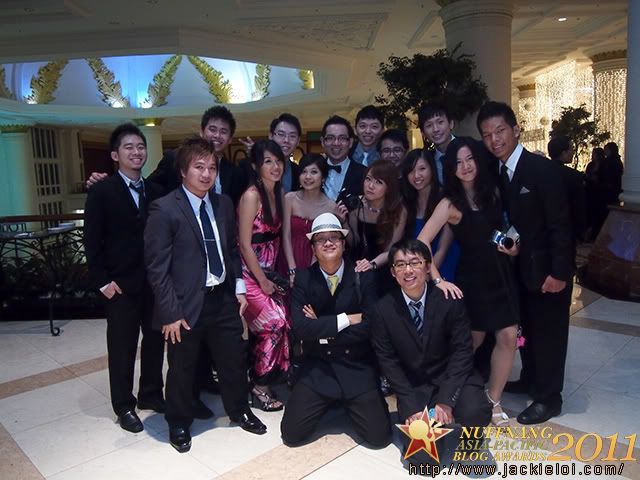 Being held in KL this round, we are proud and welcoming bloggers around few regions to here. Honestly, when attending this awards, it just make me feel like i am actually a little toufu among the crowds..oh well, i am alwiz X)


Glad to see my gang around there. As usual, pics session with them ;)


We are served by a very nice fine dining as well. Pretty remind me last 2 years NAPBAS food.


*drum roll* here we go, the winner for the awards! All their hard work blogging get paid on this awards. Congratulation to them! *sigh wonder when is my chance getting up the stage X) *



Thumb up to all the hard work from KL Nuffies to make this event into success. The only thing i dislike is just i spend in jam for the freaking 2 hours to reach the hotel ;/ my mood was totally kill off. Nevertheless, great companions and deary was there for me on that night :)


I would love to go next NAPBAS! Lets pray it happen at Hong Kong! weeeeee!!