Courtesy of Sharon, i am given chance to celebrate Tiger Crystal year-end celebration together with my other friends.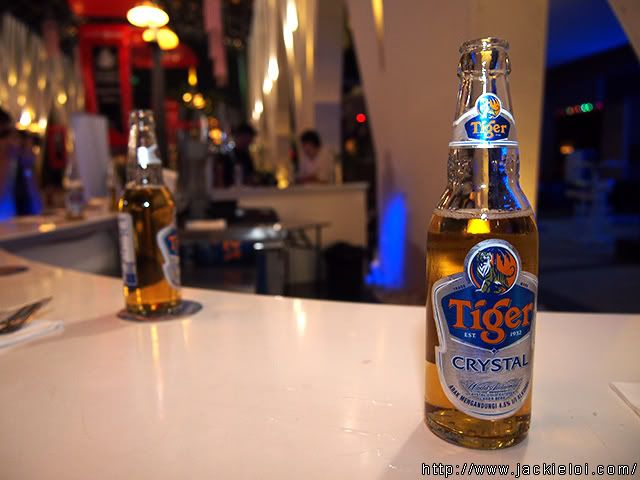 * The Tiger Crystal! *

What do u know about Tiger Crystal? In my term, Tiger Crystal is a mild taste from the original Tiger beer but the alcohol percentage, taste and quality is still the same. Suitable for those who dun like heavy taste. Plus, it quite smooth to the mouth and throat. A definitely a must try beer!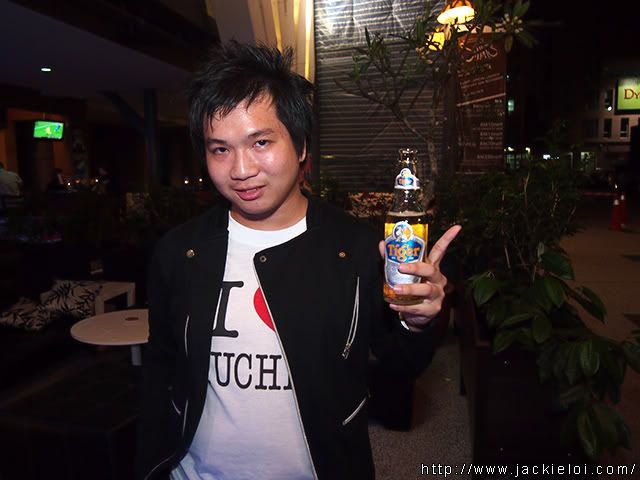 * Ignore my tired face *


Besides served with drink, we are served with fine dining at The Switch. For your information, this foods wasn't in the menu, is a special preparation just for us ;)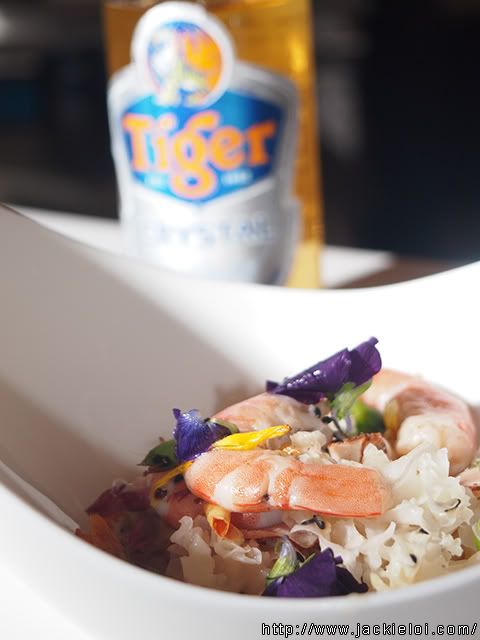 * Cold water prawns with white fungus, Iberian ham and sesame *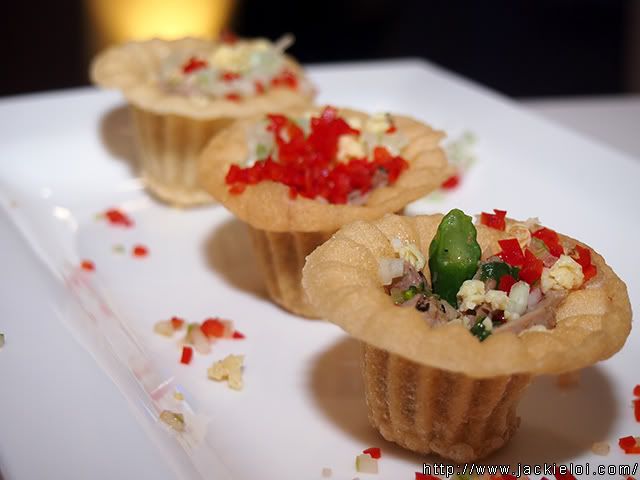 * Passion fruit marinated duck pietee *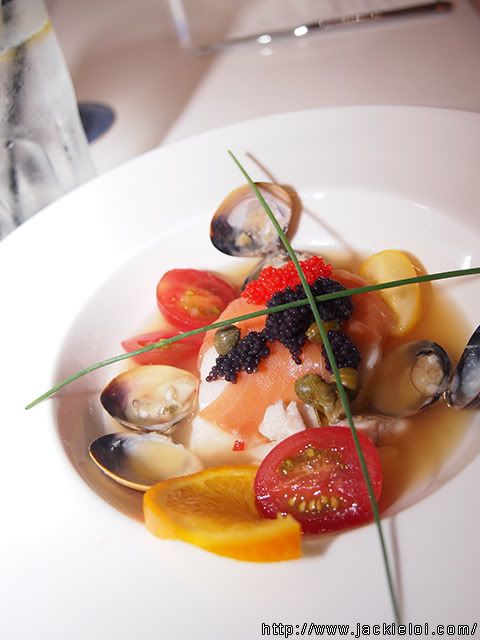 *Carribean-styled salmon and sole fish infused with Tiger Crystal*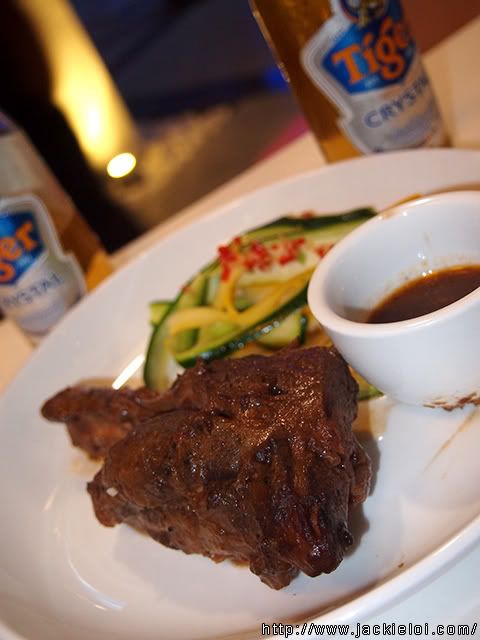 *Lamb shank infused with Tiger Crystal*
*Tiger Crystal shot with fresh passion fruit and kiwi puree*


It was an awesome fine dining especially the Lamb shank and that Salmon dish that infused with Tiger Crystal.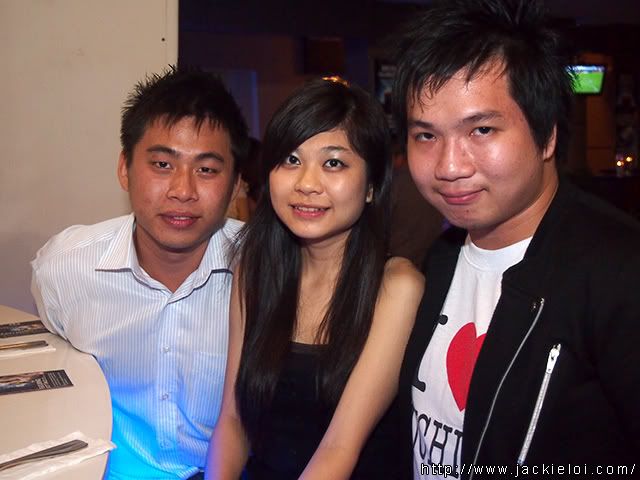 * Benjamin, Kahmon & Me *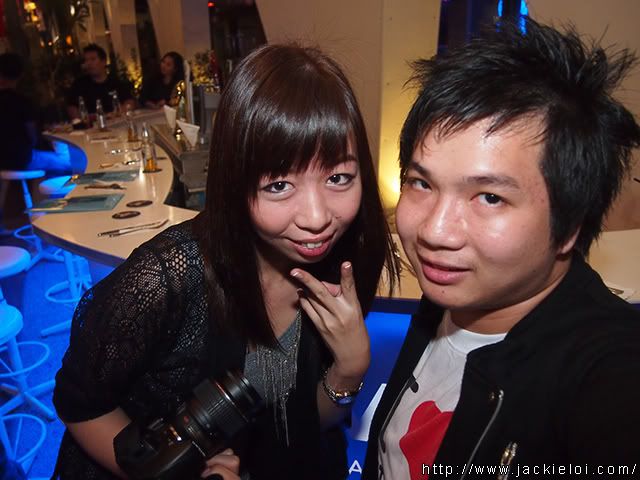 * With Shannon *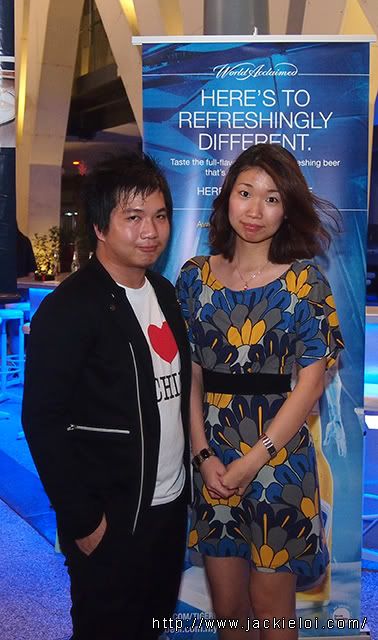 * with Sharon *


Not really an event party-go-a-like style but i love it. We get to eat, drink and chat peacefully.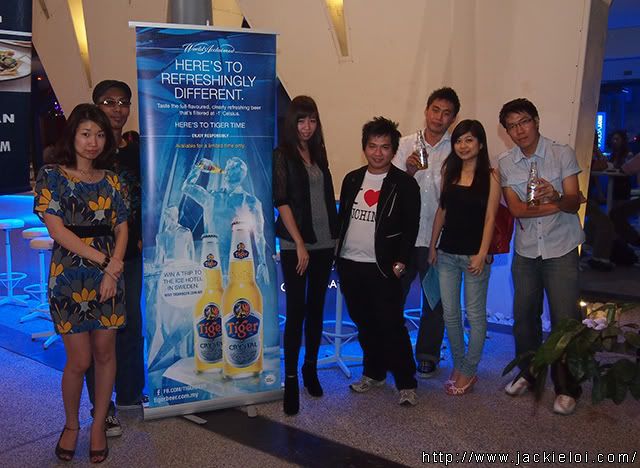 * Group picture *