It is Chinese New year!! Yesterday i am having movie marathon with deary at One Utama. We broke the record this time with 4 movies in a row! Too much movie and head spinning wtf
Young Sean Anderson (Josh Hutcherson, reprising his role from the first film) receives a coded distress signal from a mysterious island where no island should exist. It's a place of strange life forms, mountains of gold, deadly volcanoes, and more than one astonishing secret. Unable to stop him from going, Sean's new stepfather, Hank (Dwayne Johnson), joins the quest. Together with a helicopter pilot (Luis Guzman) and his beautiful, strong-willed daughter (Vanessa Hudgens), they set out to find the island, rescue its lone inhabitant and escape before seismic shockwaves force the island under the sea and bury its treasures forever.

Very nice matter painting and 3D modeling in this movie. What i love most was the creativity for combining 3 island into one island, the Mysterious Island. However storyline pretty predictable. Was expecting more adventure in the island instead rushing it about the island gonna sink to the bottom of sea and they need to survive and rescue themself.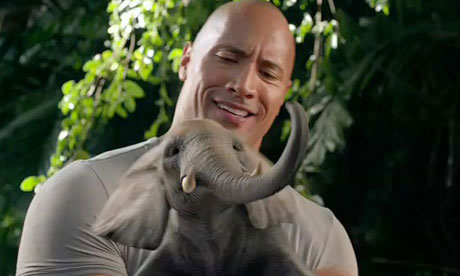 Plus, there are some scene doesnt make sense according the the island law. Some insect are suppose to be big (like centipede) is small in the movies. How could Hanks manage to throw the spear without any resistance under the water? Oh well, logic or not, this movie still entertaining.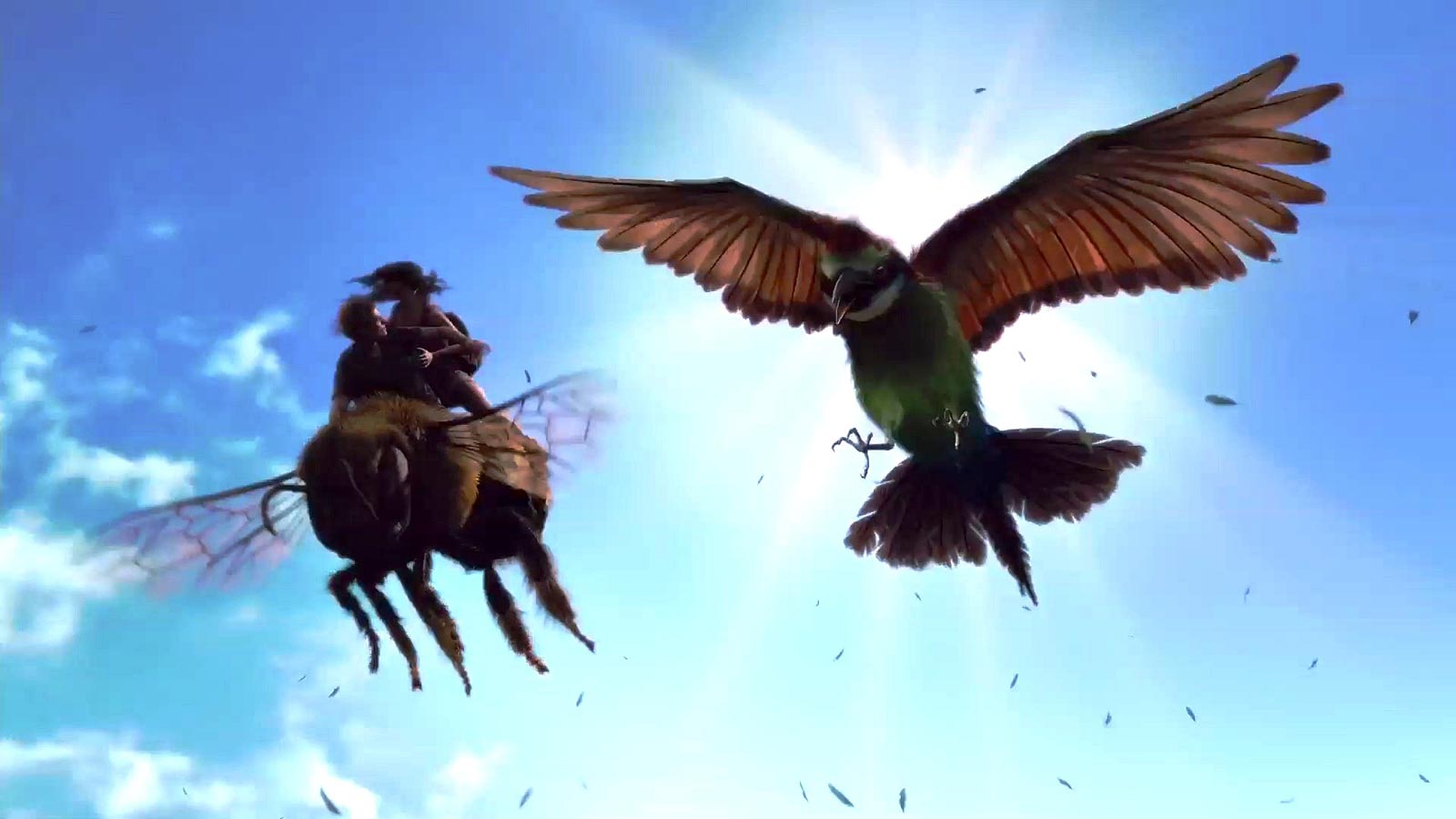 Bet the target audiences is more for people who love fantasy and children..why? because kids love Dwayne Johnson in comedy style.

Well, CNY of course i am expecting to watch some chinese movie. Followed up by last year, this year we have another movie from TVB Production, I Love Hong Kong 2012 (2012 我愛HK 喜上加囍).


Kuok is famous weather forecast announcer, who dreams to be in the headlines, but failed to do so even when he is about to retire. One day, he finds out that the world is facing a deadly threat and the chance arises to him to become a news sensation. This is when the fun, laughter and havoc come in place.

As usual, this movie gimmick is alot alot alot of TVB Actors/Actress. It is hardly for me not to compare last year "I Love Hong Kong" eventhough both are not same story. I love the previous year more due to a very great moral value and meaningful in the story. Compare to this year, it is more focused on the end of the world and dream.



Don't get me wrong, i dislike it doesnt mean is not good. The movie is still very enjoyable and funny. Thumb up to Standley Fung for being most focused and developed character in this movie. The last thing i dun like from this movie is the ending song...Amazing Grace....WHY!!???



The most ROFLMAO scene is the "You're apple of my eyes" scene...i wonder how much copyright they paid for the scene..hahaha



Next movie, All Well End Well 2012 (八星抱喜)!


Network tycoon Maximilian established an all weather female support site. Men come to bat and the only remuneration for them is one grateful embrace. On quest in helping the female protagonists, the heroic mission of these four men turns to be a journey discovering their self significant and values. And their embrace resembles the blossom of a beautiful relationship.

Love this movie much better than previous All Well End Well series. The story telling is much meaningful rather than forcefully being lame. The story was separated into 4 where Raymond Wong about being a father, Donnie Yen about chasing a dream, Louis Koo about photography (at least that i could think of XD) and Chapman To about love story. Donnie Yen acting are much better here. And thumb up to Louis Koo character name as Holland Kin...Hou Lan Kin LOL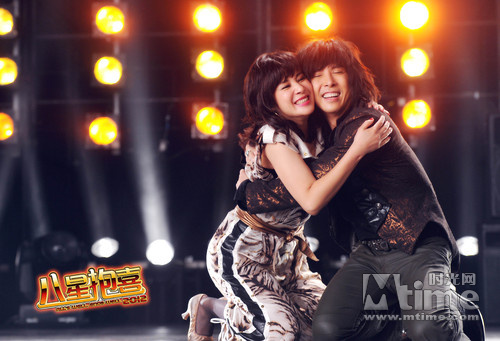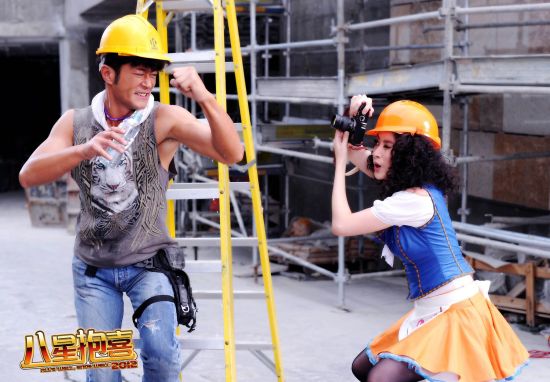 I love how director connect the story. Out of 4 main character, he manage did a little connection between Louis Koo and Chapman To side. Other than that, story went pretty predictable, well it is all well end well afterall. Happy ending for all.



The final movie of the marathon was none other than Ah Beng The Movie : Three Wishes (阿炳:心想事成).


Ah Beng, Ah Lian, Rain, Bobby and Salted Fish Lian are coming to the big screen CNY 2012. The eve of The Lunar New Year, every household in a village is busy preparing to receive the auspicious God Of Fortune (GOF). Ah Beng's father being poor can only give coins and a scruffy GOF, who is in fact, the true and almighty GOF is touched by Ah Beng's father's sincerity and grants him 3 wishes. Not-so-bright security guard Ah Beng is being bullied by a group of rich brats. A mysterious guy comes in and helps Ah Beng. Grateful for his help, Ah Beng invites him into his life and things starts to change around him.

Another local production from MyFM team. Thumb up to their great work. As you all know i always love to watch good local production. It provide a little good value in this movie such as don't smoke (or u'll die LOL), friendship and the important of eat together during reunion dinner.



The movie has a pretty good storyline. The father who manage go to future and watch what change, how his son grown and so on. However u felt it is kinda waste to do not develop more the story between Ah Beng and Salty Fish Lian, since they look more than just a friend in the story. Overall, thumb up for this movie. There are some touched screen and happy ending of course, after the history change.



Awesome! I broke my record, watched 4 movies! Next year shall try 5 movies X)