Yes, it was a farewell for Frank because after few years in KL for study, he finally going back to Sabah to continue his career at there. Looking back to past, we have been gathered alot despite our busy life. It shown that how strong our bond are :)
The farewell was held at Mid Valley since it is center for everyone. Before meeting up with the gang, deary wanted to have some high tea first and we tried Ireland's Potato. Well, as the name suggested, the menu was full with potato and deary is potato lover.


The price all are kinda expensive since the portion wasn't big. Cut down all to 50% then i will say it worth it. But of course it is filling because potatoes are full with carbohydrate. Other than that, nothing special in this shop.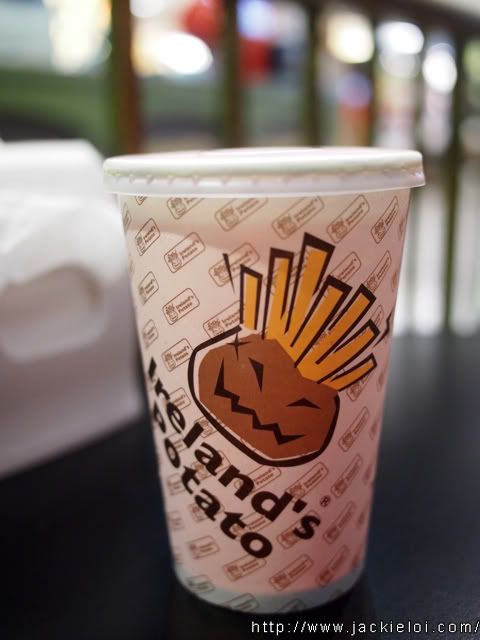 * The Drink *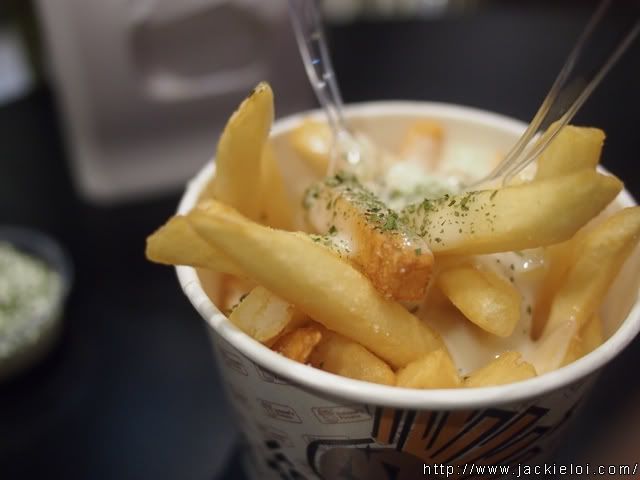 * Pickle Mayonnaise *
* Potato Ball *


Later we all gathered up and had lunch in food court. Not the top floor food court but the other one since they all wanna try the ikan bakar. Heard it was pretty good and famous with long queue..which is true! What amazed me was the person who take order keep saying "order order order ikan kembung ikan dori order order order" and yet, she can actually remember our order without note it down..WOW!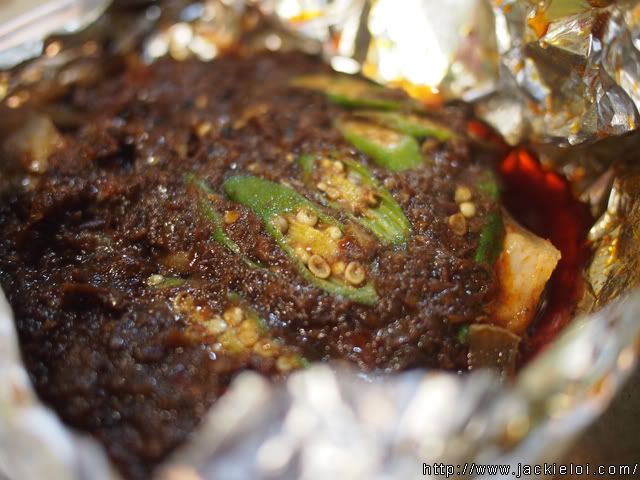 * The fish is located at botton. It was covered up by all chili *


Not reli a fish fans, but the fish is reli good..and spicy too LOLLL..Rm7.90. Worth it! Later we continue second round at Gong Cha! It has been few months since i had Gong Cha. I managed to resist this temptation for so long. Awesome! As usual, i ordered my favourite Signature Winter Melon Tea.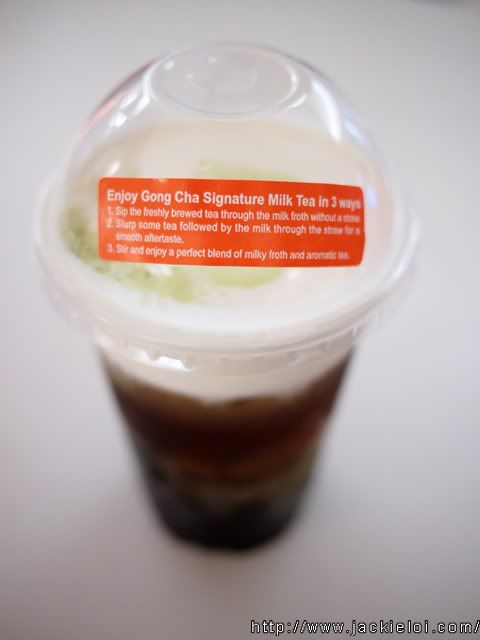 * Gong cha! *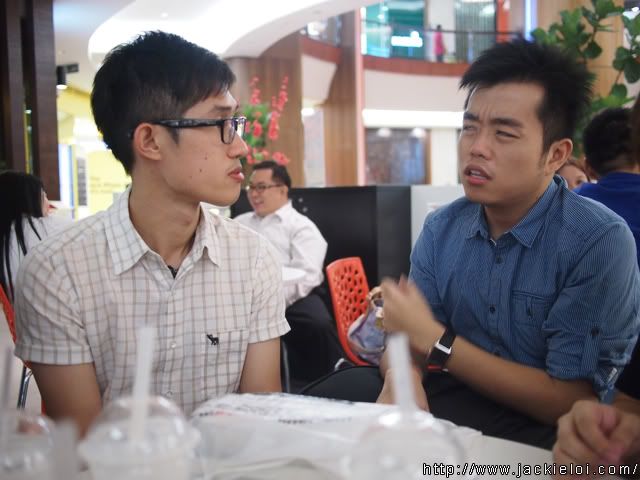 * Wailoon and HsienHooi *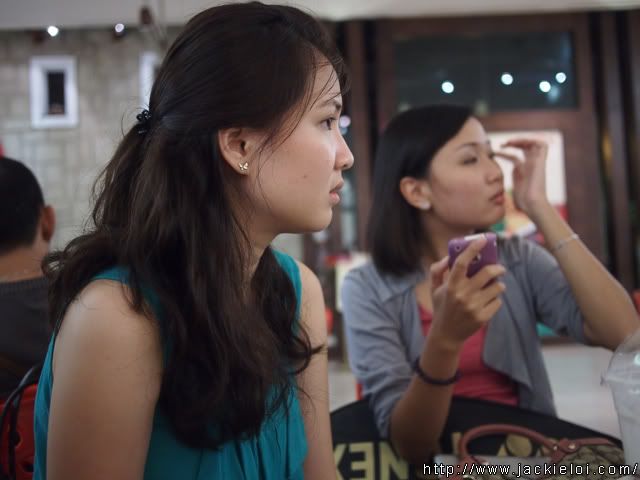 * Yvonne and Andrienne *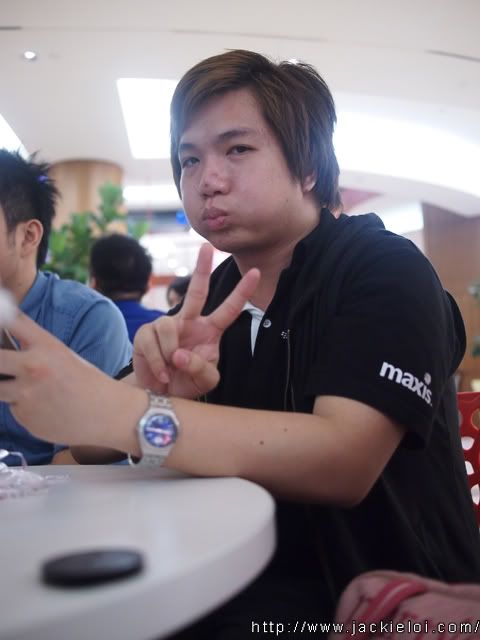 * Dunno who is this sakai *


On 3rd round, we went to Starbuck while waiting for Sooyan.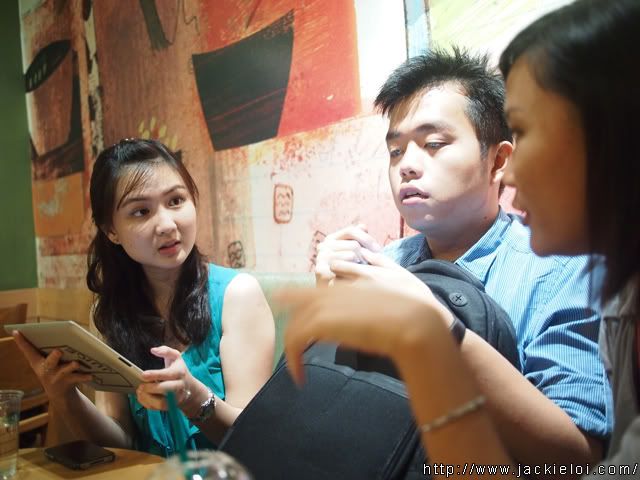 * Continue the pak por topic *


We decided to move on to next location after that, bowling!! I dun think we play bowling together before and this is definitely the first time. Book 2 lane for 2 games, 8 players.


* Sooyan and Yvonne *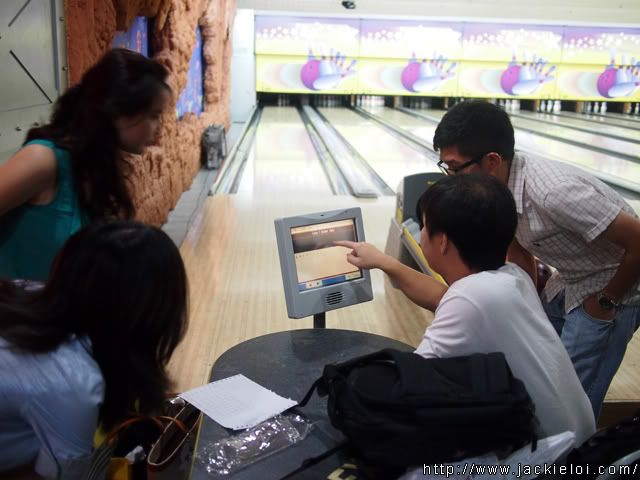 * Inputting our name *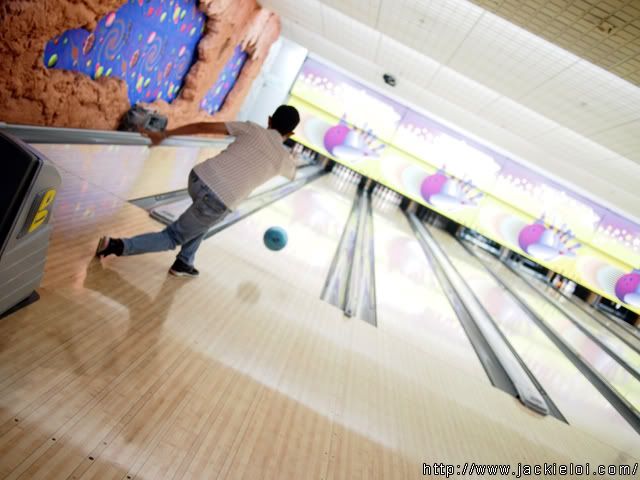 * Begin to roll *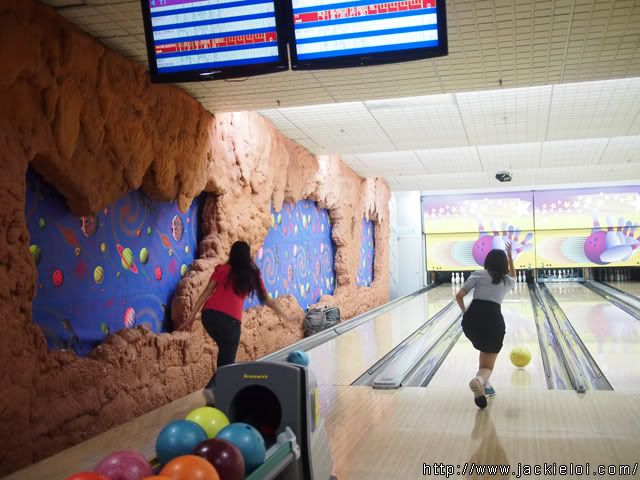 * the first timer.. oh wait maybe second *


Here are the result for our first and second game. As u can see my lane got normal name while the other lane got very funny nickname. Only us know what it mean X)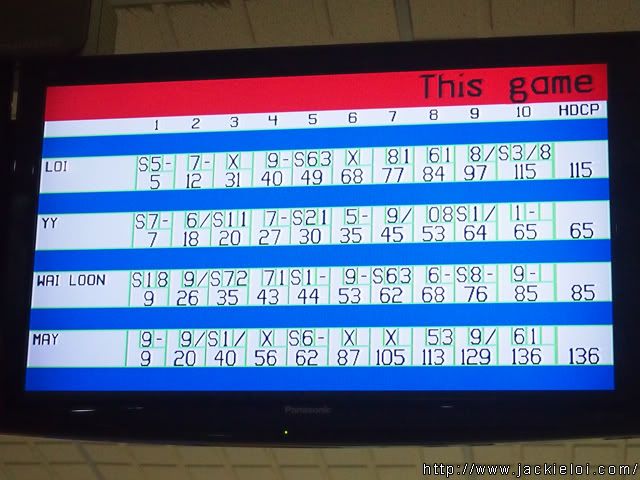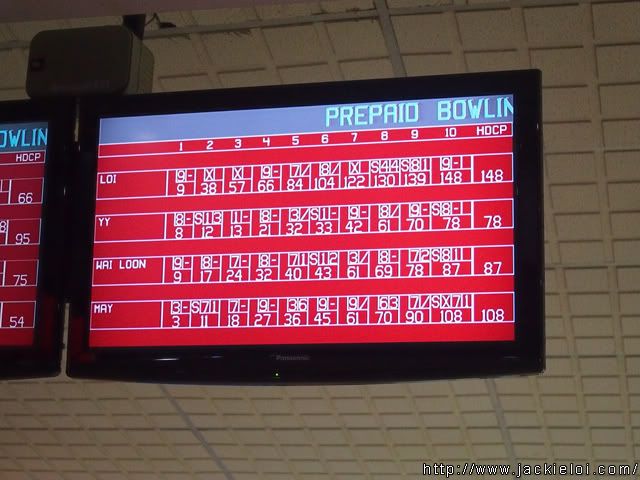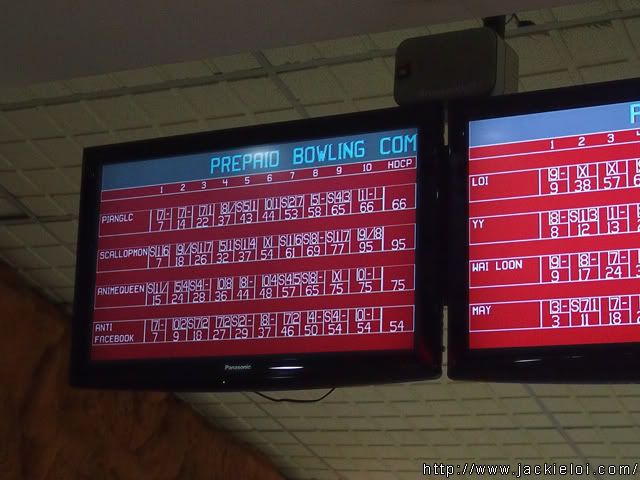 I have know him since we are 9 years old. Tats made we already know each other for 15 years old. Not only him, but everyone who studies in SKJAP and still gathered to meet up till today. I been expressing alot time that i reli love this gang. It is not easy to know someone for 15 years old. You guys are the first friend i made since primary till now :)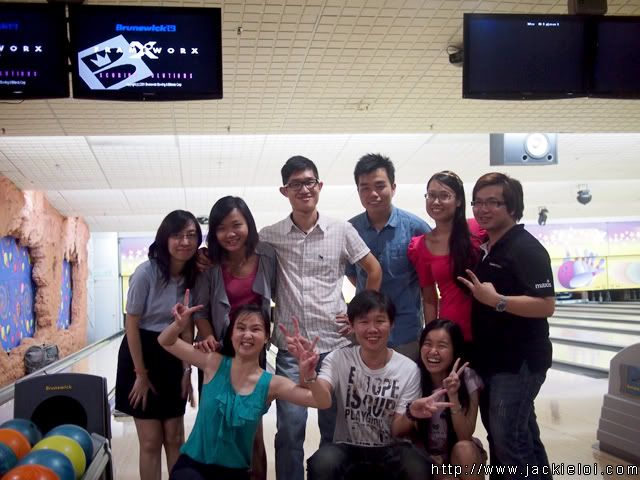 Hope you have a successful life there and of course, you need to come kl often to gather with us! rawr!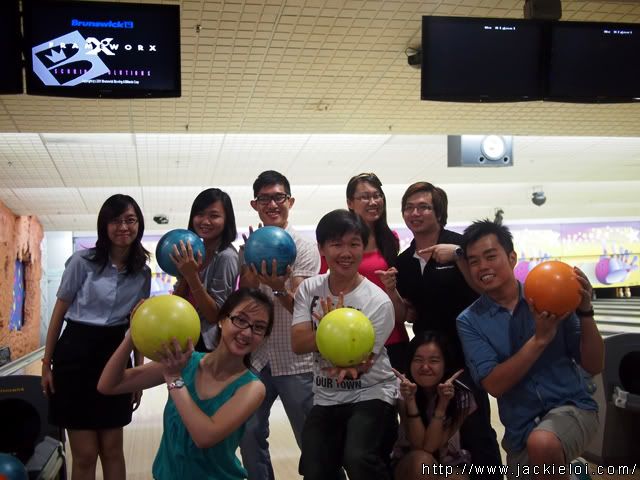 Love you guys!

❤