Happy Chinese New Year to all my readers!!
Hope this year of dragon bring more prosperity to u all! Those who working will get paid raise, those who in relationship can marry this year so that next year i can have ang pao, those still planting grapes like me hopefully can get job soon! To summarize, all goes well and end well this year! :D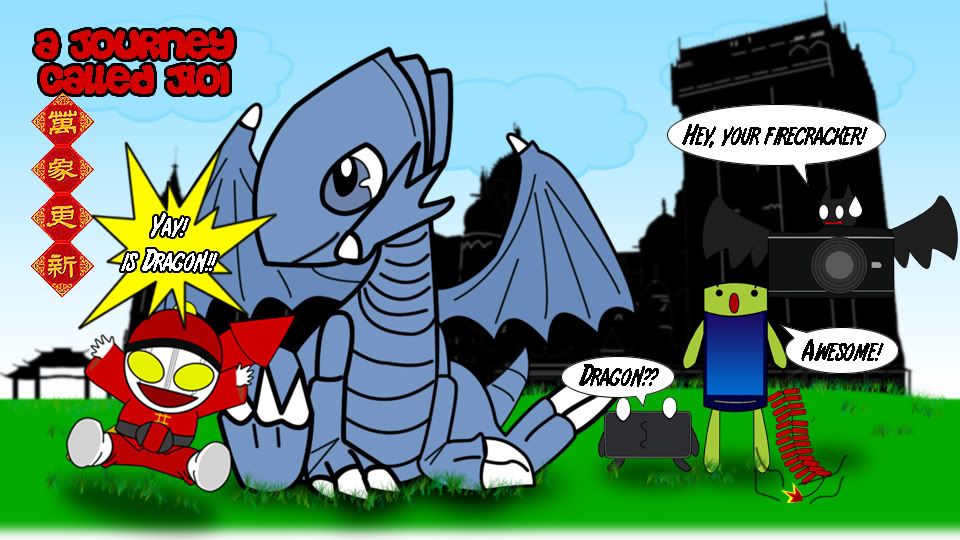 Yes if u realize i change tat header few weeks back. I use Blue Eyes White Dragon to represent dragon of the year. Why? well because i love Yu-Gi-Oh and BEWD is one of my favourite dragon X)

Not to mention, year of dragon is my year! Yea u guys probably can guess my age. 12 years old kid need more experience and things to learn from u all! :)

Happy Chinese New Year to u all again!