Went to Pavillion last with with deary and yes! The CNY decoration is really the best out of so many malls. Not to mention outside of Pavillion are full with
pedobear
United Bears! Thumb up for Pavillion effort. However, the main reason being in Pavillion was to redeem free fruit tart from Karafuru.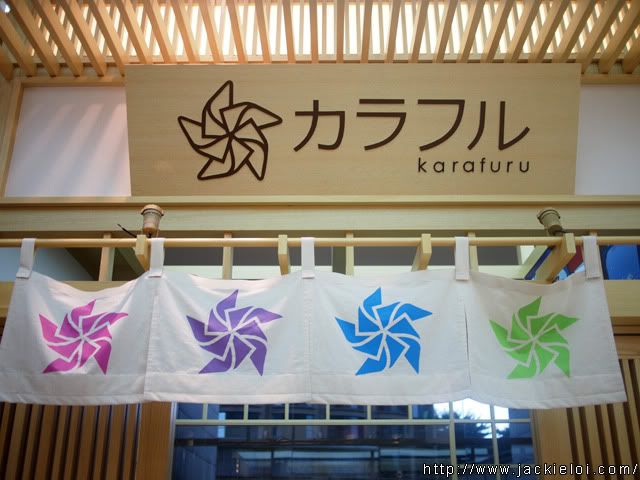 * Karafuru from Tokyo Street *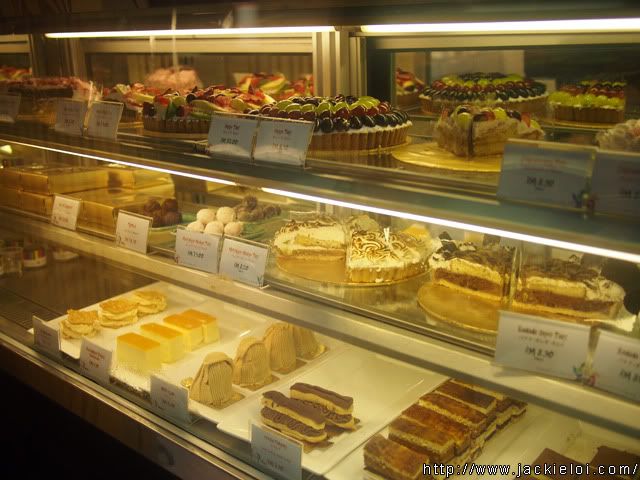 * The collection of tarts *
* The Fruit tarts *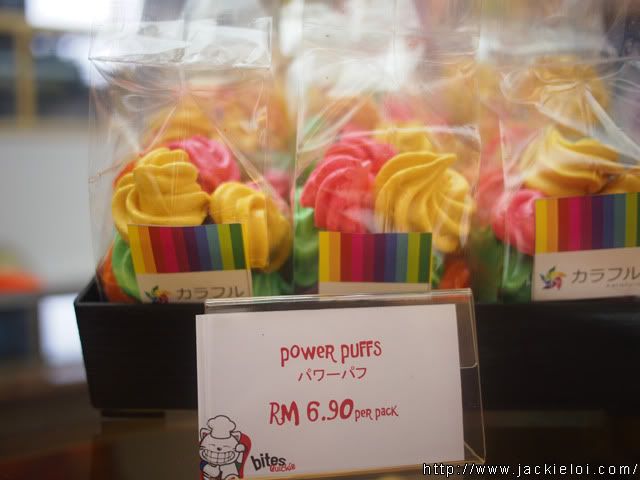 * The Power puffs Girl *


Well fruit tart, it is healthy i suppose. However, the appearance and the outlook of the tart was destroyed by the waitress once she slice it into a piece for us. Well you can see from the pics below ;/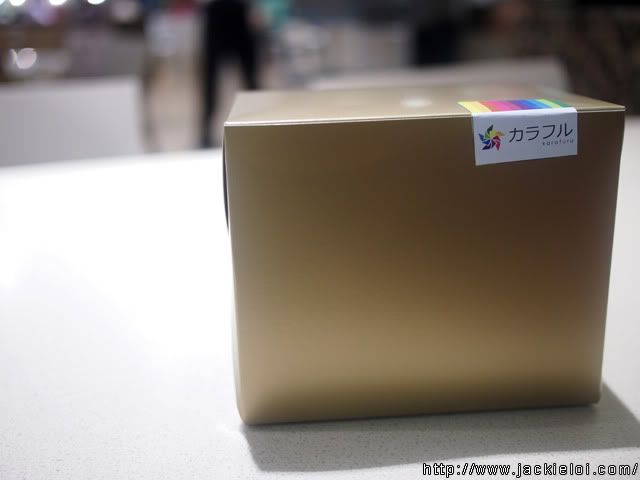 * Simple and nice take away box *
* Banana Oreo Tart *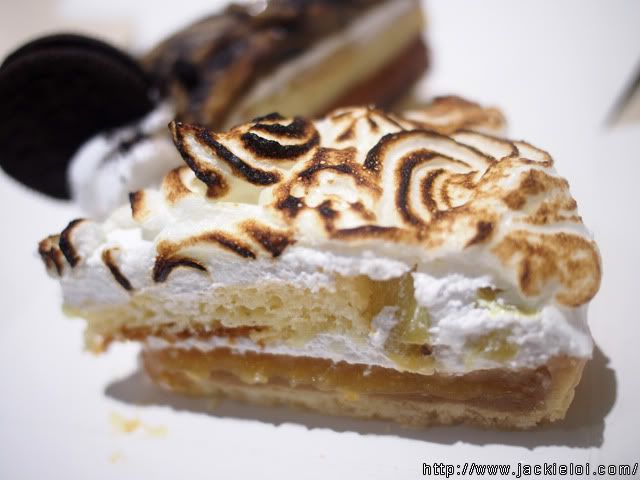 * Meringue Mango tart *


The gf keep claimed the Banana from the Banana Oreo Tart become brown because keep too long. Well, i don't know, but the banana taste doesnt goes weird. But, nothing special though ;/ It just feel like eating a real banana. Oh with a very soft or lau fung oreo LOL. Meanwhile the Meringue Mango Tart might be too sweet for gf liking. I can take it though and pretty love the sweetness. Both of us finally came to the agreement that the lowest part of the tart is pretty hard to cut and chew.

Oh well..We claim another three flavours and brought to next destination to share with friends, Andes Byo.

I am pretty sure all of you knew i been Andes Byo several times. But this time i am with a bunch of friends. Ironically when everyone asked me to recommend them the best food, i ended up keep saying "Pork Burger!" because that's the only food ever i'll get from this shop. Don't get wrong what i mean, the others food is fine! It is just me who love burger too much.


* Kianfai & Jayren *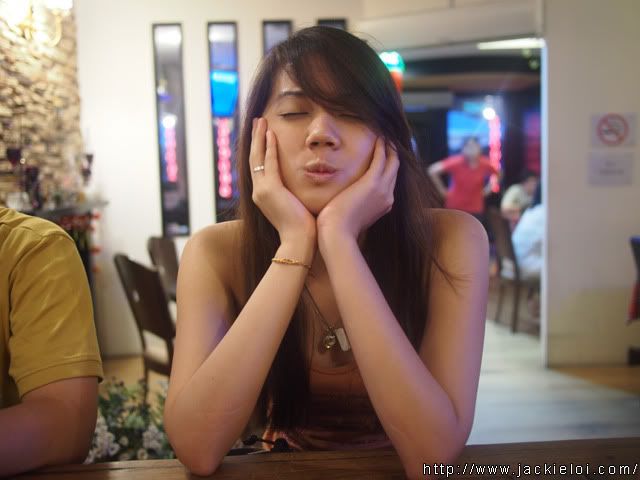 * Jiayeen *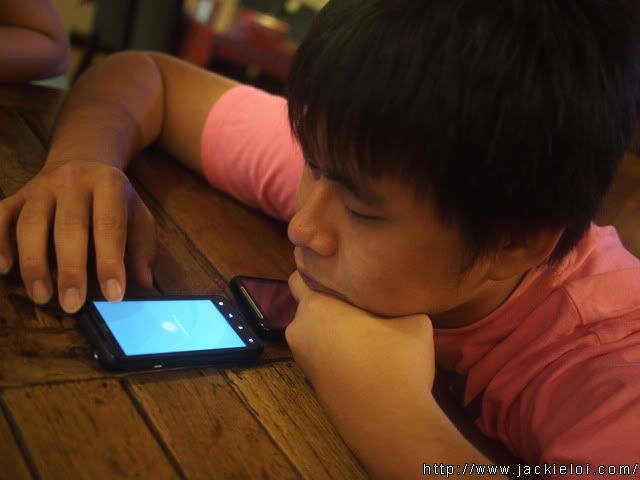 * Benjamin *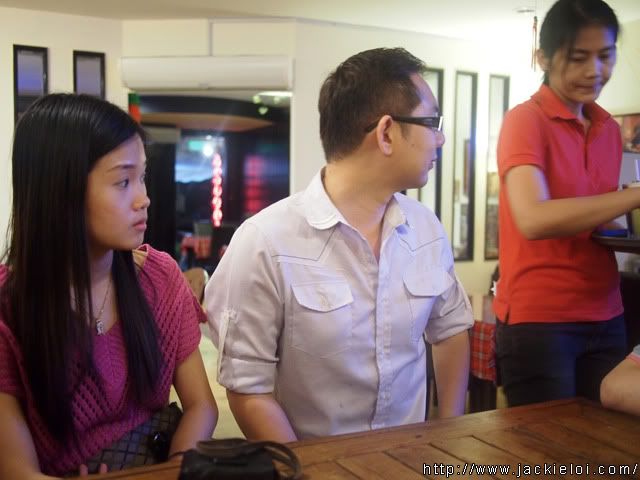 * Janice & Isaac *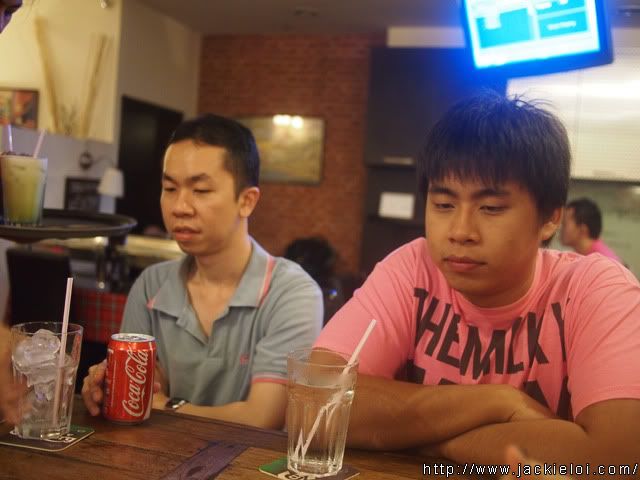 * Kelvin & Benjamin *


This were what we got that day :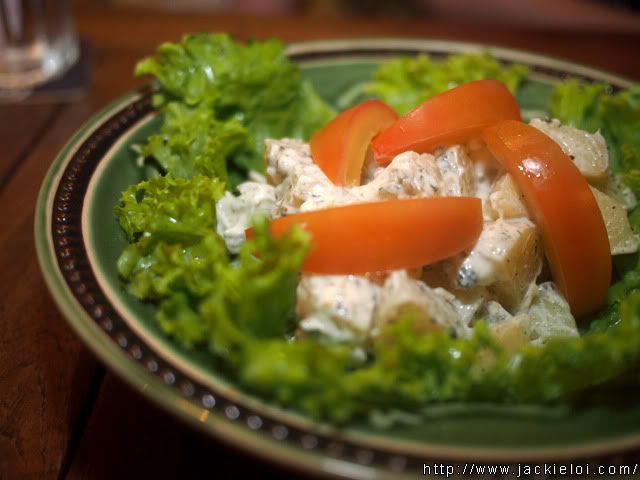 * Potato Salad *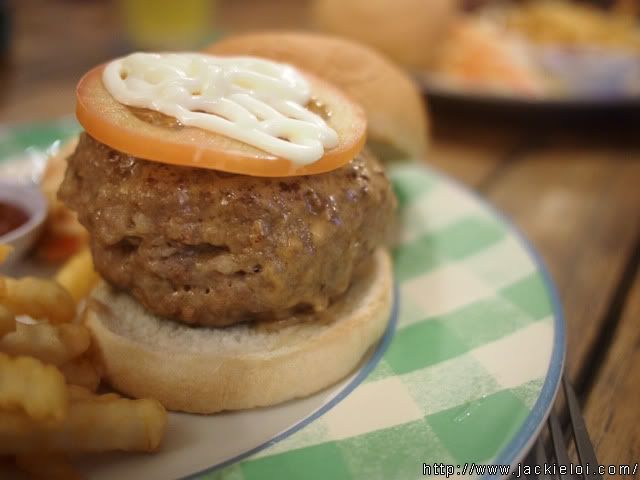 * Pork Burger *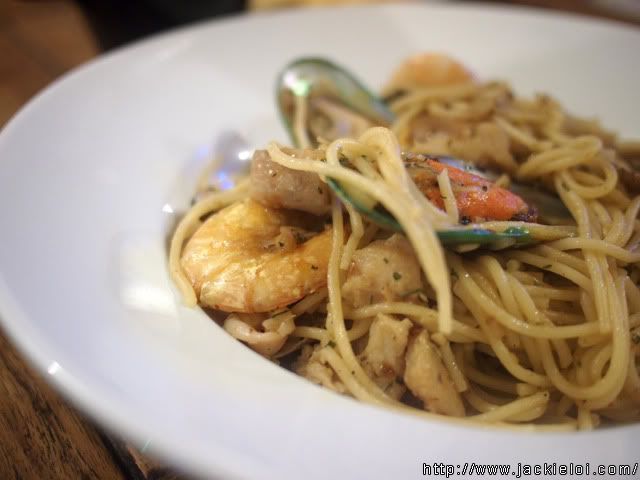 * 5 Sea pasta *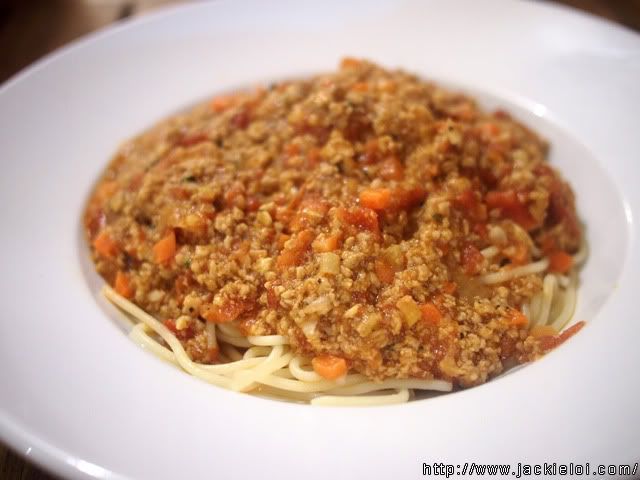 * Pork Bolognese *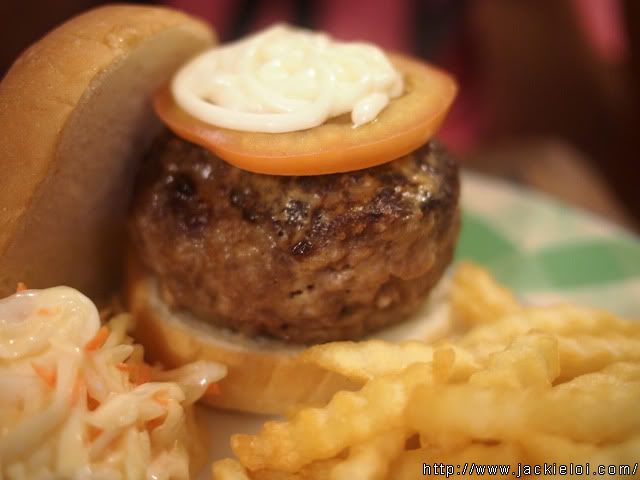 * Aussie Burger *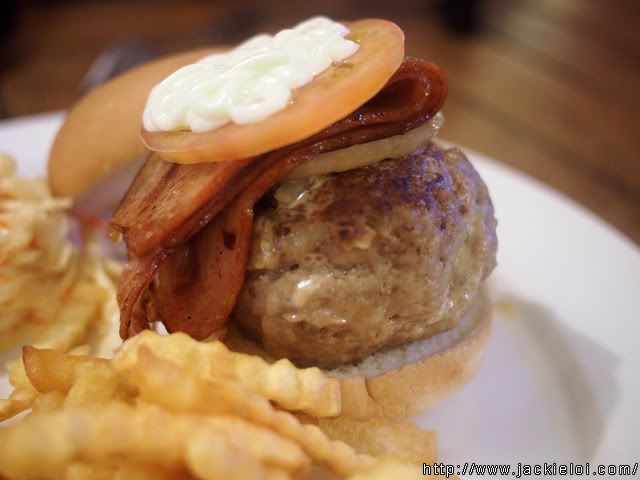 * Pork Burger Bacon Wrap *


Done the dinner, we always have a room for dessert right? Thus deary brought up the Karafuru tart and share with others. Well, not gonna comment how it taste like. Honestly, not my cup of tea. Rather a slice of cake from Secret Resipe, or a mile crepe from Ochado (which i haven't try it yet).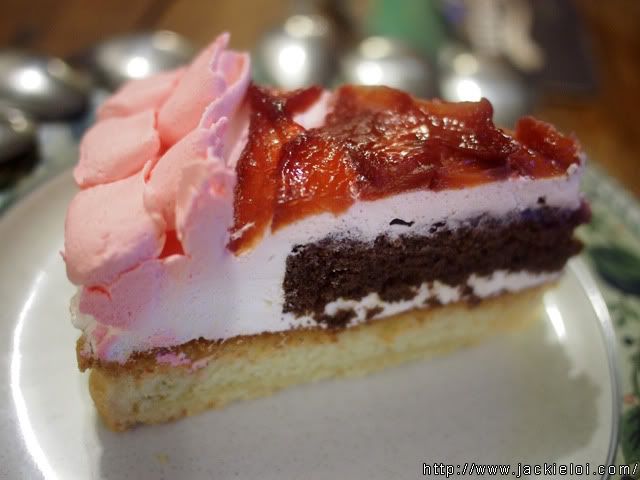 * Raspberry Peach tart *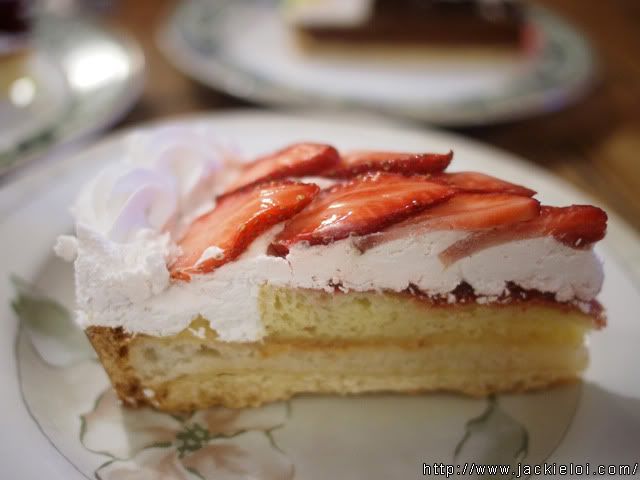 * Strawberry Tart *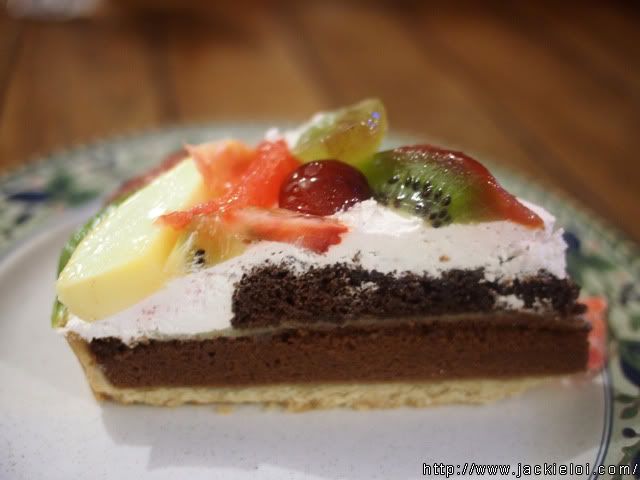 * Mixed Fruit Tart *


Well, dinner is always delighted with friends around :) Not to mention, it is CNY period, and we are not doing lou sang. Can we lou pork next time? LOL LOLL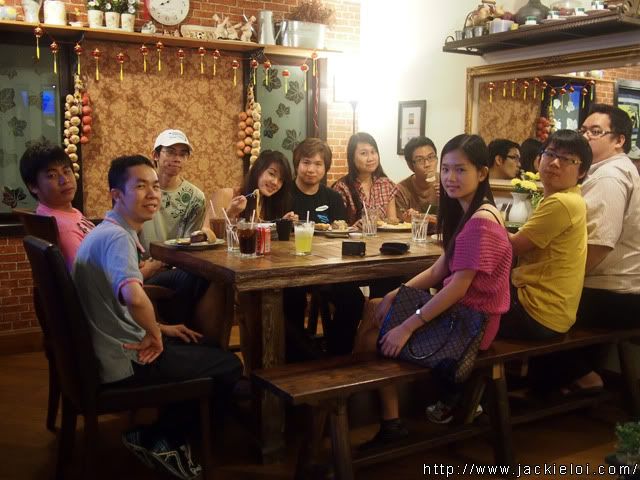 Yea blog is slowly update nowdays, i am busy hunting for job ;)