Still remember I went in for lunch at
Watami
before with deary? Last week they contacted deary and would like to have a food review session for both outlet, Pavillion and One Utama. I went the One Utama side again for the review.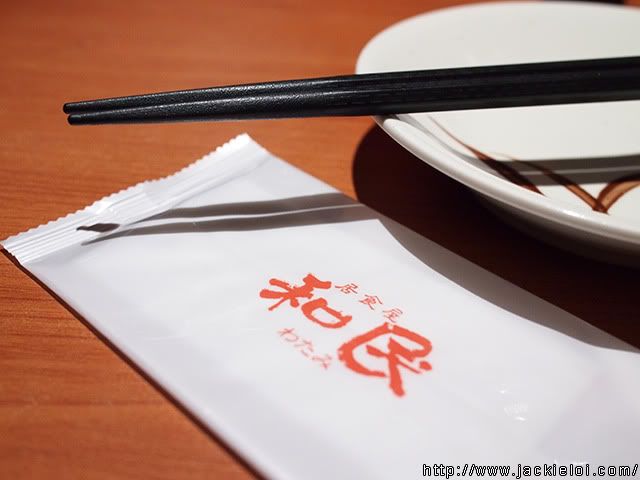 We were served well by Mr Amritpal, the Director of Operation for Watami Malaysia. He ordered us Dinner Premium Set for 4 worth RM200+ for us. The set was come with Teriyaki Chicken Salad, Wafu Hitokuchi Steak, Assorted Sashimi, Tempura Moriawase, Wafu Pizza, Tokusen Sushi Mariawase, Main Dish (Choose 1 from the menu - Tokyo Gyudon, Ishiyaki Bibimbap, Ishiyaki Garlic Rice, Gyuniku Ishinabe Kuppa), Hot pot (Choose 1 from the menu - Gyuniku Sukiya Nabe, Shio Chanko Nabe), Additonal (Choose 1 from the menu - Udon, Ramen, Gohan), Dessert (Choose 4 from the menu - Vanilla, Goma, Matcha, Chocolate Ice Cream) and Beverage (Choose 4 from the menu - Green Citrus Tea, Green Citrus Green Tea, Green Citrus Yuzu Marmalade Soda, Green Citrus Cola). This are what we have on that day ;)



I din really get to try all the beverages but heard the Cola 1 is the best. However the Green Citrus Green Tea that i have it doesn't taste bad either.



For starter, we have the Teriyaki Chicken Salad. Watami claim they have their own secret recipe for the dressing and it really taste good! The unique taste, thickness and aromatic would make you none stop chasing for it.



Wafu Hitokuchi Steak was cooked medium rare and size come in mini. The meat wasn't too hard nor chewy. Plus, the steak is very juicy, perfect started for steak lover.



Assorted Sashimi is come with 3 kind. What else more important than thickness and freshness in Sashimi? Watami manage to did it! Well done :)



Tempura Moriawase contains deep fried prawns & vegetables in tempura batter. Everything in here wasn't overcooked and just served perfectly.



Wafu Pizza is one of my favorite. I have taste various kind of pizza ala italy style. But this Wafu Pizza taste totally differences. It has a very unique aroma that i couldn't tell what oil they use on it. Plus, it was rich with flavor as well. Highly recommended when you dine-in in Watami.



Tokusen Sushi Mariawase is a mixture of various sushi such as salmon, tuna, eggs and more. I have no comment on this except, the salmon was really fresh!



As for the main dish, we decided to choose Tokyo Gyudon. Tokyo Gyudon is beef rice bowl with hot spring egg in Tokyo style. Thumb up to this because it was one of the best beef rice i ever tried. The rice and beef combination bring a very unique taste and aromatic to taste bud.



Shio Chanko Nabe was our selection for Hot Pot. The soup was salty but i still can take it. The reason it was salty because Watami claim that's one of the identity of japanese taste. None of any japanese restaurant around here ever done that. So, it is highly recommended if you love to experiences that saltiness. As the additional, we got ourself a Udon.



We are lucky enough to be able to taste all the ice-cream for dessert. The chocolate ice-cream is the best. However the Goma and Matcha is actually special made by Watami. Plus, all ingredient for ice-cream are perfectly mix and even.

Anyway, i would love to clarify that Watami isn't a fully Japanese Restaurant. It was a fusion. Plus, their main theme is prepare a very casual dining experience for their customer.

As i mention previously, i love the dining experience in Watami. The lovely ambiance and efficient services is one of the praise i must give to Watami. Besides, Watami prepared lunch and dinner set. Don't like their set, they have ala carte too to fit your liking in order.

Finally, thanks to Watami for giving me lovely dining experience with friends. I would be back again :)









Watami Malaysia @ Pavilion KL
C4.04.00, Level 4, Pavilion KL Shopping Mall,
168, Jalan Bukit Bintang,
55100 Kuala Lumpur, Malaysia.
T: +603-2141 6671

Watami Malaysia @ 1 Utama
1st Floor, Rainforest, 1 Utama Shopping Centre,
1 Lebuh Bandar Utama,
47800 Petaling Jaya, Selangor.
T: +603-7727 1399