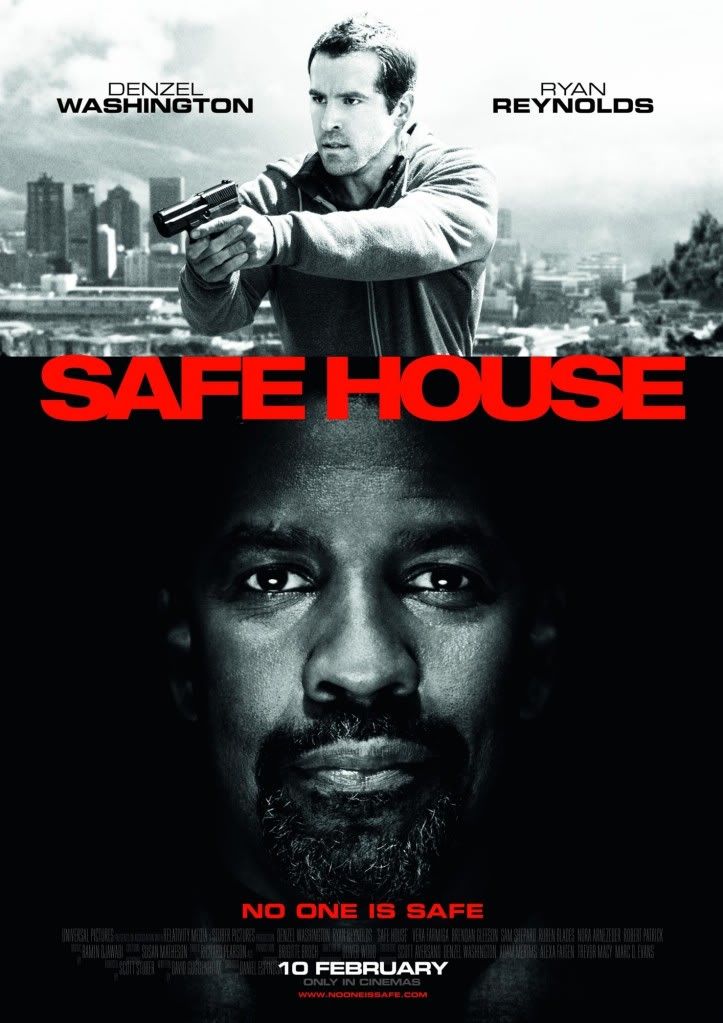 Courtesy of Nuffnang, I get to catch up safe House Premier Screening last night.


Washington plays the most dangerous renegade from the CIA, who comes back onto the grid after a decade on the run. When the South African safe house he's remanded to is attacked by mercenaries, a rookie operative (Reynolds) escapes with him. Now, the unlikely allies must stay alive long enough to uncover who wants them dead. For the past year, Matt Weston has been frustrated by his inactive, backwater post in Cape Town. A "housekeeper" who aspires to be a full-fledged agent, the loyal company man has been waiting for an opportunity to prove himself. When the first and only occupant he's had proves to be the most dangerous man he's ever met, Weston readies for duty. Tobin Frost has eluded capture for almost a decade. One of the best ops men that the CIA's known, the ex-intelligence officer has given up assets and sold military intel to anyone with cash since he turned. From trading secrets to North Korea to aiding splinter cells, the damage he's done to the U.S. is immeasurable. And he's now back on the reservation with a secret. As soon as Frost is brought in for debriefing, mercenaries come and tear apart Weston's safe house. Barely escaping, the unlikely partners must discover if their attackers have been sent by terrorists or someone on the inside who will kill anyone standing in the way. Now it's up to Weston to figure out who he can trust before they're both eliminated from the game.

A very simple plot, some of you might feel you seen the same plot for thousand times. Yes i gotta agree. Is all about killing, corruption and also betrayer. However, i won't say this movie are bad. The plot is well built and developed. Steo by step revealing the truth and answer all the question in my mind.



The combi of Denzel and Ryan in this movie is awesome. They shown the best they have in this movie. However, i dislike the heavy shaking camera. Some scene are badly handheld especially when it is close up to shown the emotion. Not to mention, some are out of focus and contain too much noise..ISO 6400?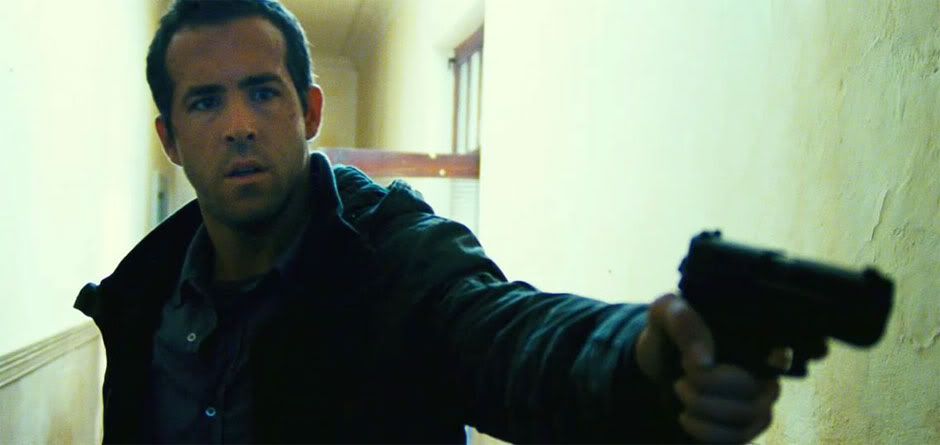 Catch this in cinema now if you're excited of this duo in this movie!