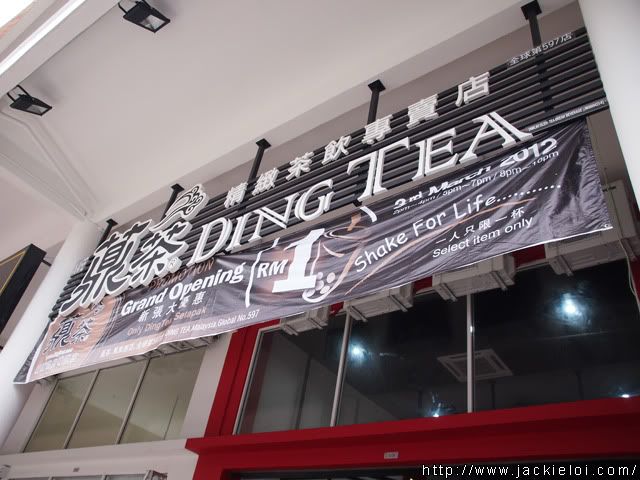 In this past one year, the milk tea trend has become more and more in Malaysia. Is like mushroom growing anywhere. Chatime, Ochado, ShareTea, GongCha and whatever mut-chat I believe is no longer stranger to anyone. In my area (Setapak), ShareTea, Ochado and Chatime was located on same row at the new PV building. Now, there is brand new tea shop that located same row with them, Ding tea.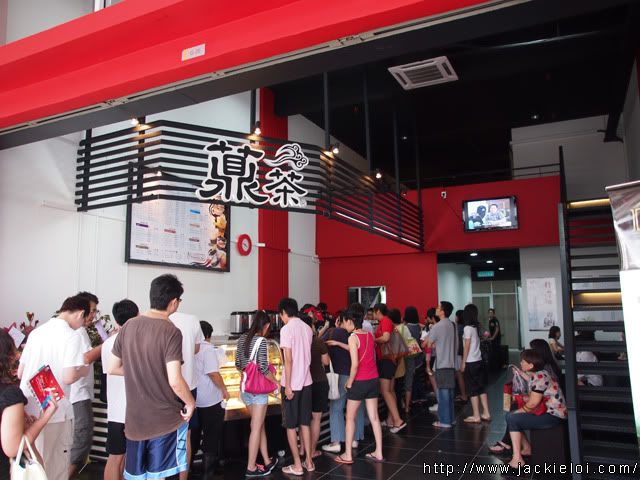 First impression when heard Ding Tea, sound like DENG! Tea to me LOL..They having promotion for grand opening on that day itself, buy any of the tea in list for RM1 only. Which is pretty much good deal because if not nice, only RM1 ma.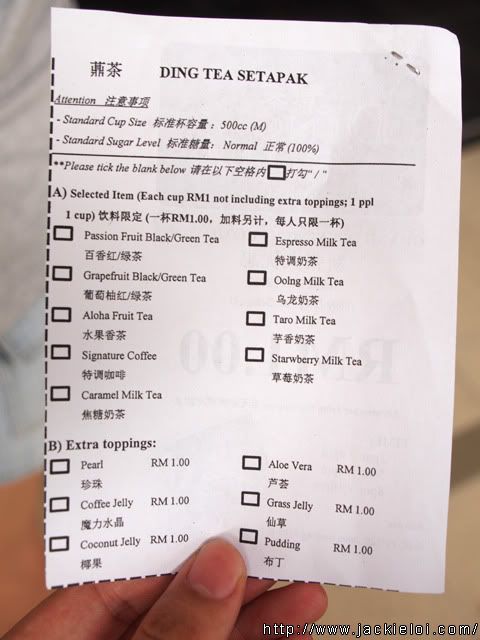 The queue was damn long and packed. Obviously it will always happen whenever there is promotion like buy 1 free 1 etc. Being Malaysian with kiasuness attitude i ordered two for myself and Betina.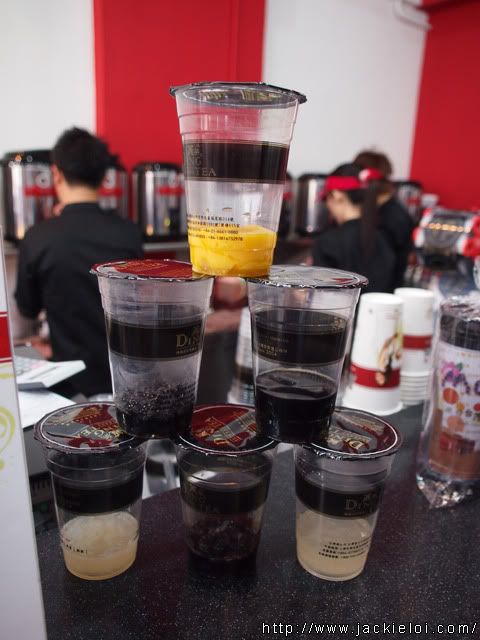 We got ourself Taro Milk tea and Caramel Milk Tea. Ok, taste wise pretty decent and normal. Nothing to shout - no offence i feel ComeBuy Taro Milk tea is way nicer. Price wise, go look at those other tea shop price and you gonna go over "DENG! Same price again".



Too many this kind of tea nowdays with no variation and speciality. What should i pay Rm5.90 for a damn milk tea when I go tit for 2-3 bucks at Pasar Malam? The only milk tea that still worth going was Gong Cha, my beloved Signature Winter Melon Tea. But, i am started getting bored of it and reducing it...huhuhu healthy lifestyle here i come!