I am craving for this burger since that day i saw
toufulou
post! Being stay at this area since I was born, i din realize this shop was recently opened opposite BRJ.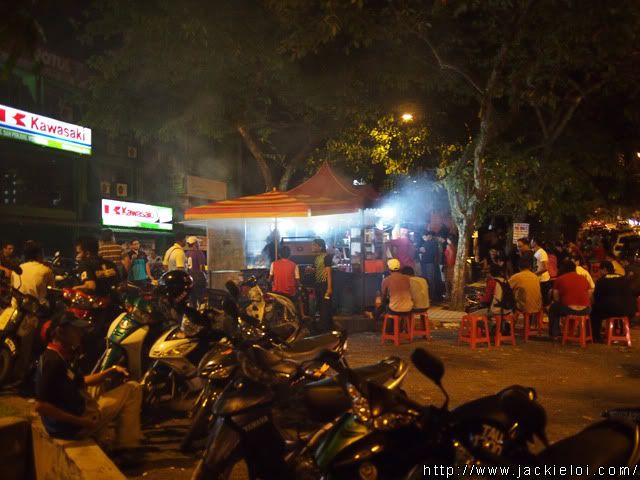 Well, if you are new to Wangsa Maju, don't worry. Just head to BRJ nearby and when u see alot ppl queueing waiting and ordering, yupz, that's the Kaw Kaw Burger stall. Craving for it over 2 weeks, finally I get the chance to taste it together with Ken on last Sunday night.



They started to take order on 7.45pm and one of my source report to me that before they opened, estimated 20++ people already start building up the queue. WOW CRAZY!! They sell mainly beef and chicken. I din tried the beef but their chicken wasn't made by patty! Is as a real deal chicken meat! woopz! They even have set for the meal where it came with drinks and fries which I believe already been replaced with sausage.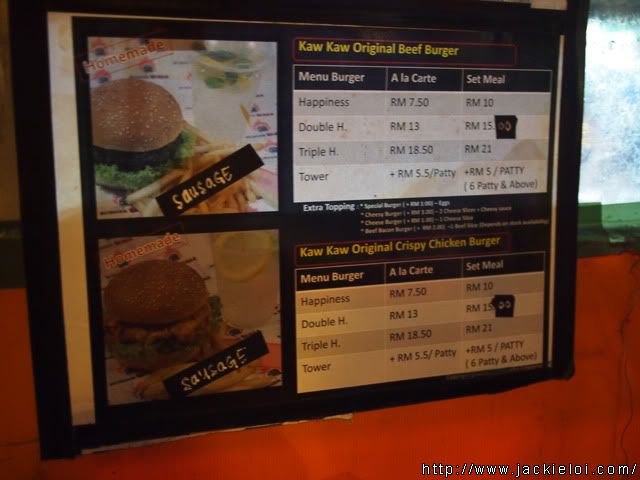 Ken ordered the Beef burger happiness (ala carte) while I took the challenge and ordered the Triple H Crispy Chicken Burger (ala carte). Took our number, 94. When we asked what's they current number and the waiter told us is 30+...wooo!! 60+ more numbers to go. Thanks God BRJ is nearby, we went to yumcha while watching badminton match.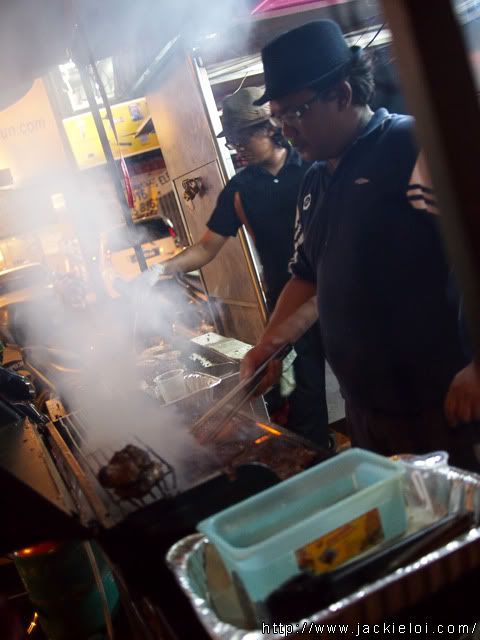 If you want to know, we actually wait for 1.5 hours for our burger to be ready. So yea, 1.5 hours for a damn burger.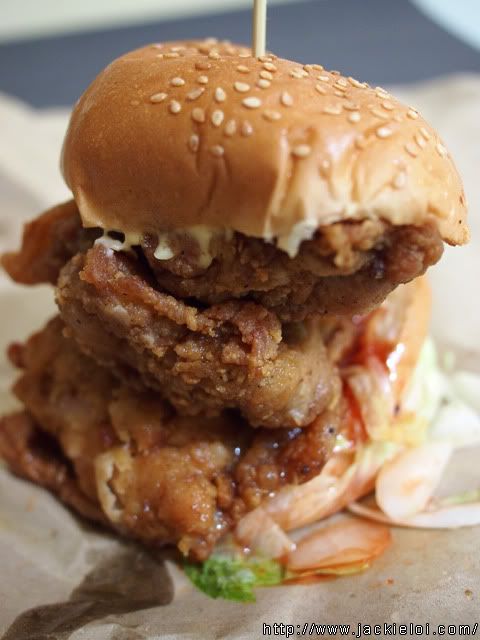 But, I dare to put bet that the burger really taste good! The crispy chicken burger close to Mc D Chicken Spicy Mc Deluxe, but difference taste, not as crispy as that also. Presentation wise look sucks, maybe because I take away?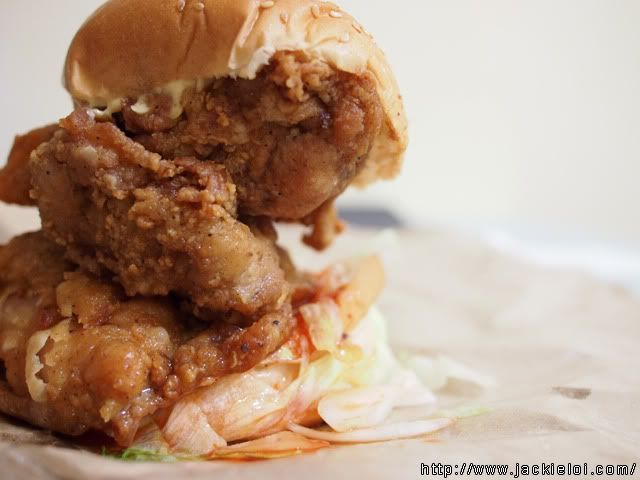 It would be nice too if each burger size, thickness all same and consistence. It make the presentation look much better. Worth to wait so long for this burger? Well I don't know. Is totally up to you to judge it.

Just be warn when you decided to order this burger, everything will be kaw kaw.



The burger is Kaw Kaw even is Happiness.
The price is kaw kaw also (which the cheapest ala carte can get u a mc d set).
Waiting time also kaw kaw.


So, buy and eat on ur own risk XD