Hola! There are alot dessert shop recently and the dessert mostly are identical to each other. However if you're looking for something for casual and affordable, Pick Me Up is the shop that you should add into your list.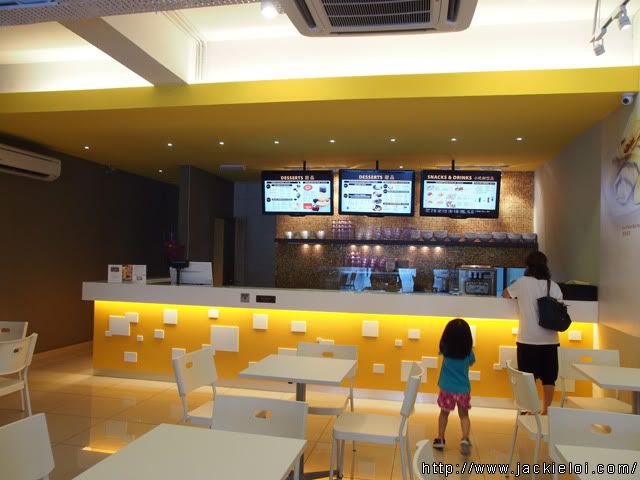 Being a dessert shop, Pick Me Up used fusion as their shop concept. They served variety of Ice Cream, Froyo, Snack, toast and etc. As I mentioned, their price is pretty affordable and definitely not disappointed.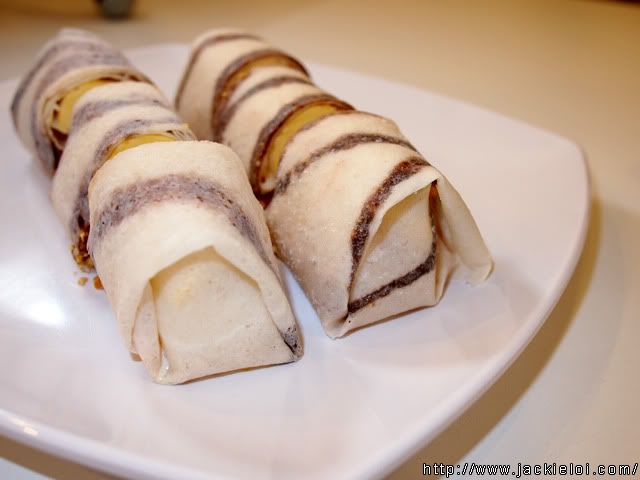 * Banana Ice Cream Burito RM 5.50/pcs *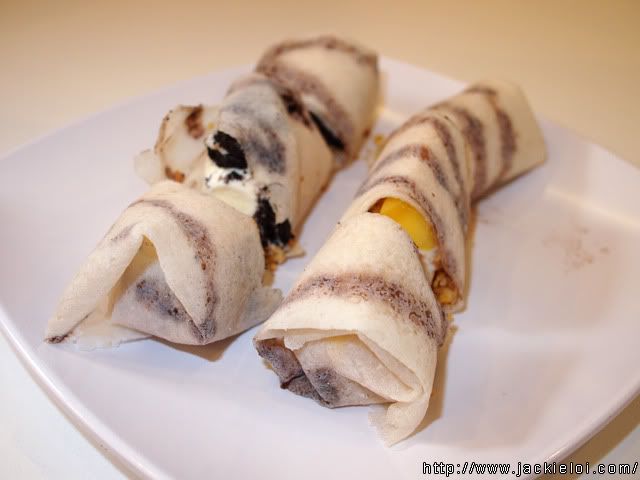 * Oreo and Mango Ice Cream Burito RM5.50/pcs *


The Ice Cream Burito definitely something special I ever try. The Ice-Cream and fruit definitely match.


* Tower Shaved Ice RM12.90 *


Tower Shaved Ice is a combination of Blueberry Ice + Mango Ice + Strawberry Ice at the tower plus Nato de Coco, Mango, Pearls, Taro Balls and Vanilla Ice Cream as topping. This is perfect dessert for 3-4 friends eat together ;) You get to taste 3 difference ice taste by shaving it from down to up.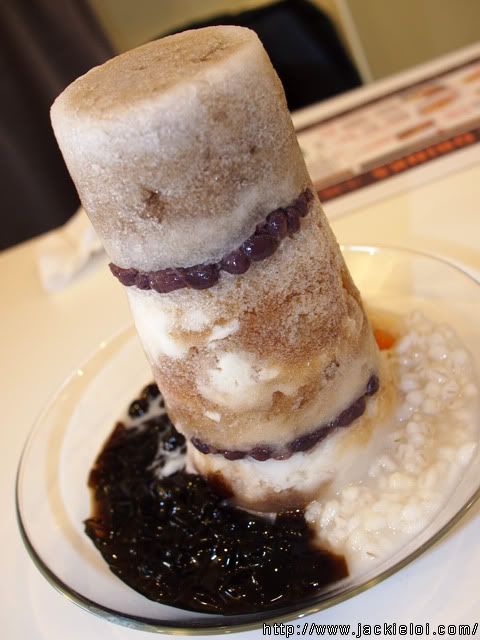 Next, Similar to Tower Shaved Ice but no pricing and name available since it wasn't in menu yet. It contain Ice Soya + Ice Brown Sugar + Ice Cincau at the tower. The Soya definitely taste stronger than the other two and the brown sugar doesn't taste much sweet. Hope they improve it on my next visit ;)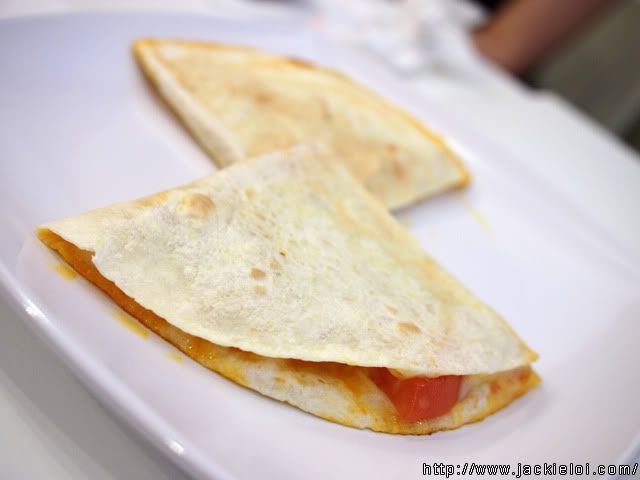 * Chili Chic Quesadilla RM8.50 *


Chili Chic Quesadilla is a perfect snack if you are looking for something not too full to eat. The taste and the sauce was nicely blend.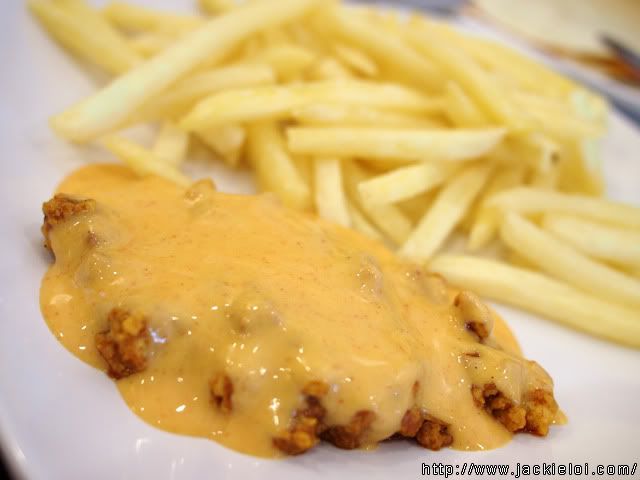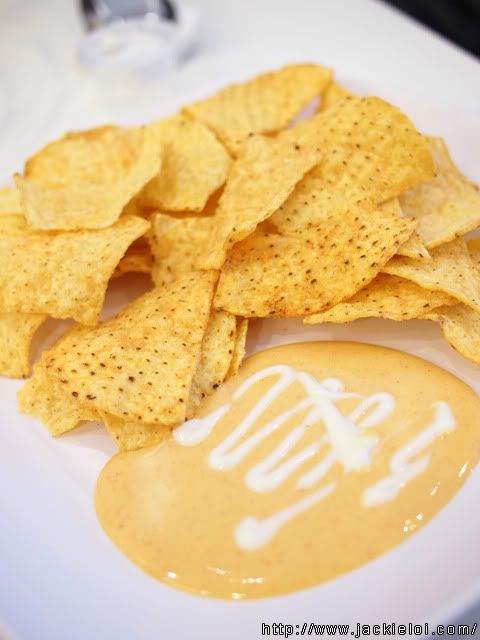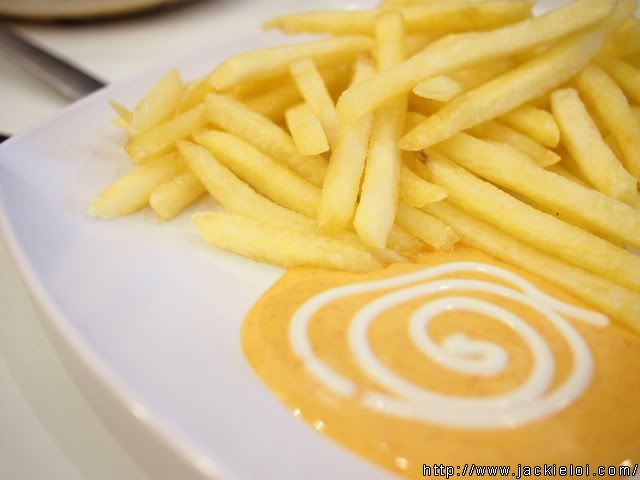 Casual snack like Chili Fries, Cheesy Fries and Cheesy Nachos also another snack you shouldn't miss it. The cheese taste good and I love it.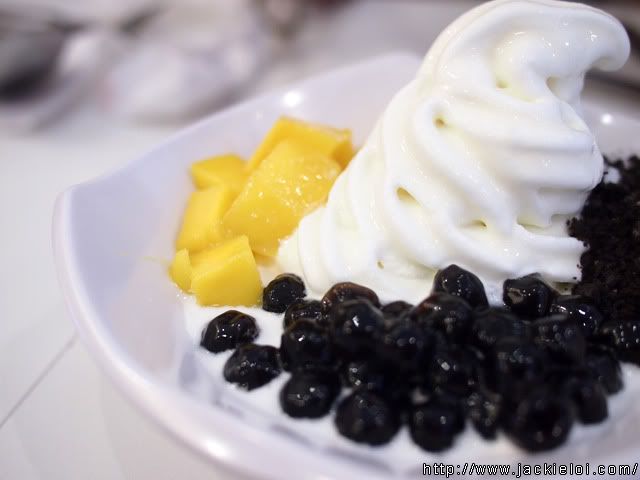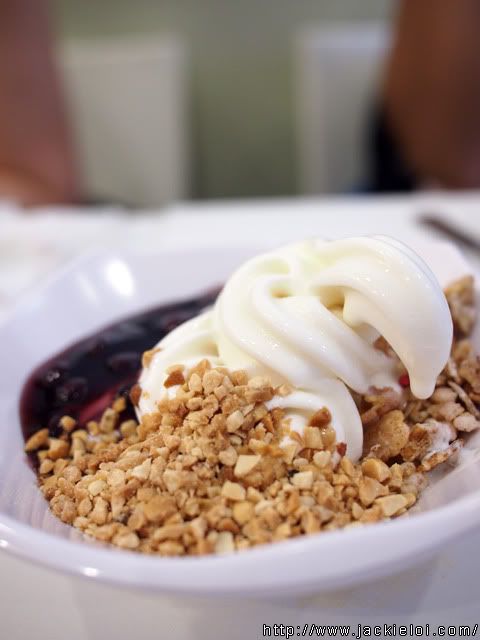 * Soft Ice Cream RM5.50 *


The Froyo-Ice-Pick series not disappointing either. You get to choose between Froyo or Soft Ice-Cream with extra any 3 topping. Freedom to pick which ever topping you want to suite your taste ;)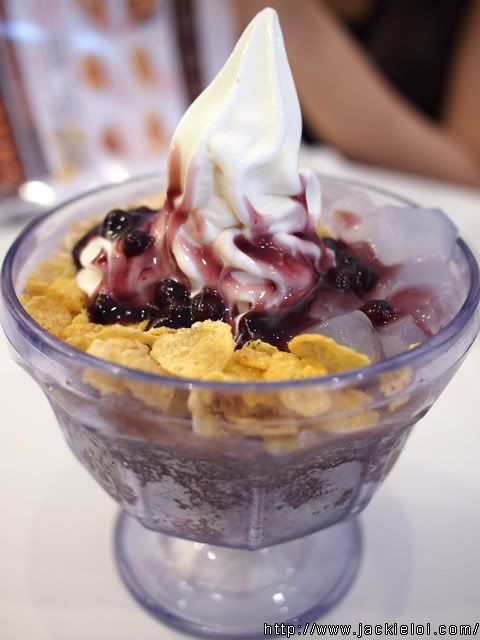 * Strawberry Fruit Ice Cream *


Fruity Ice-Pick is almost same like Froyo-Ice-Pick series but with bigger size and flavour based on fruits selection. Same with Froyo-Ice-Pick, it allow you to pick up any 3 topping.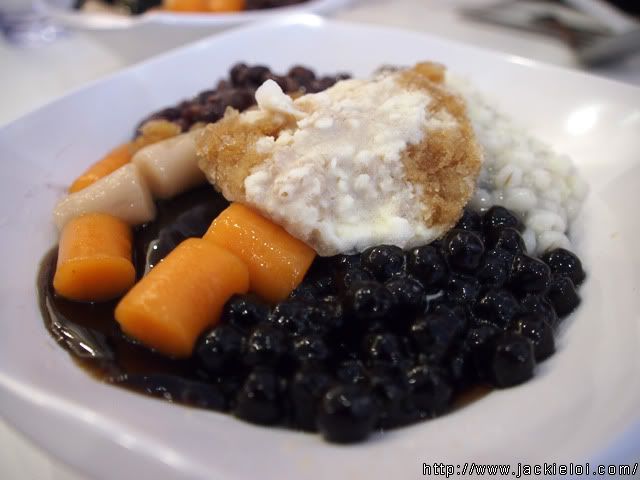 * Palm Sugar Ice RM6.50 *

There are taiwanese dessert pick series too for those who love taiwan dessert. More or less same like snowflake except, they really put alot topping inside. Worth the money you pay.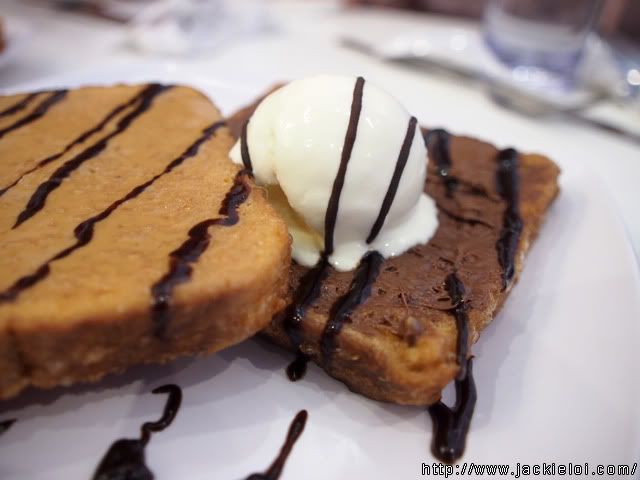 * Nutella French Toast with Peanut RM5.50 + Rm1 Ice Cream topping *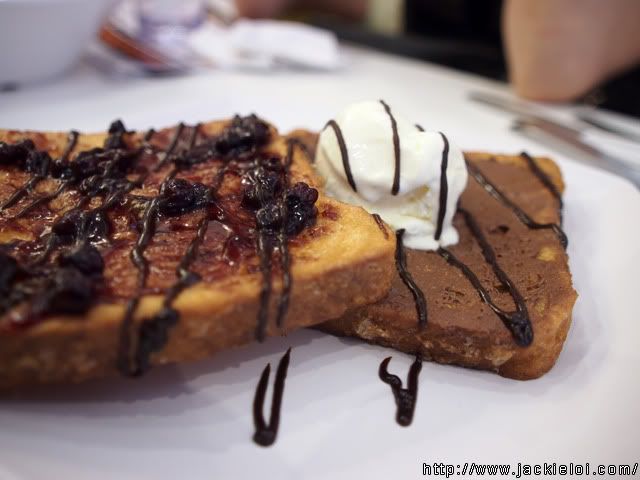 * Nutella French Toast with Blueberry RM5.50 + Rm1 ice Cream topping *
* Nutella French Toast with Strawberry RM5.50 *


Among all dessert and snack, my favourite would be the Nutella French Toast. Everyone love Nutella don't they? it came with dif type of combination and with only extra RM1, you can top an Ice Cream on it. The taste definitely better than some other coffee shop that served french toast.

Pick Me Up is located at Kuchai Lama, opposite Station One cafe or Snowflake. It is a wrothy place to hang out and chill around with friends. Plus, great ambience light and environment.