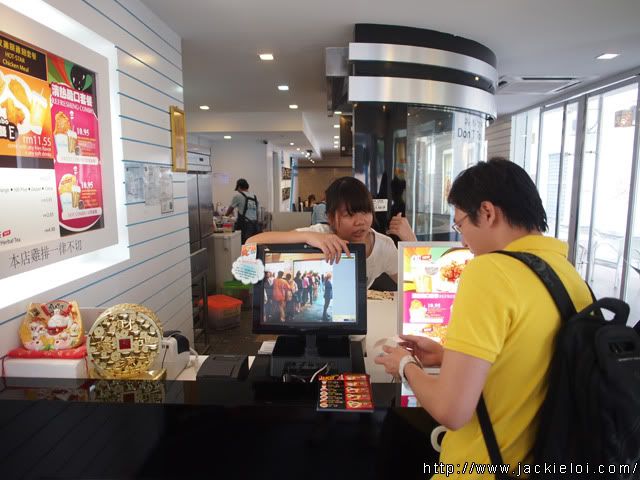 My colleague tempt me with this shop, Hot-Star Large Fried Chicken on a Saturday, a working day for me. According to him this shop and fried chicken is very famous in Taiwan. I doubt it and claim that the fried chicken definitely taste like uncle bob. Because i tried numerous of so called Taiwan fried chicken and yes, it taste like Uncle bob.



To prove him wrong, i went to Hot-Star Large Fried Chicken with Betina before head to Tiger AMF. It was located at SS15, just right opposite Asia Cafe. It has a baby blue color sign board, I am sure you will easily notice it.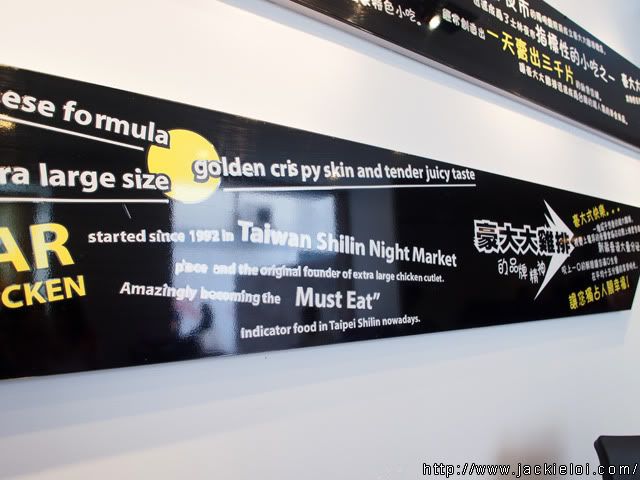 There are differences choices and flavour to choose from. Of course, there is a set too combo with a drink. Well, since my purpose is just to try, I ordered a refreshing combo - Hot combo where it came with Spicy Large Fried Chicken + Traditional Grass Herbal tea for RM10.95. Yea, eat heaty stuff must drink herbal tea to cool it back LOL..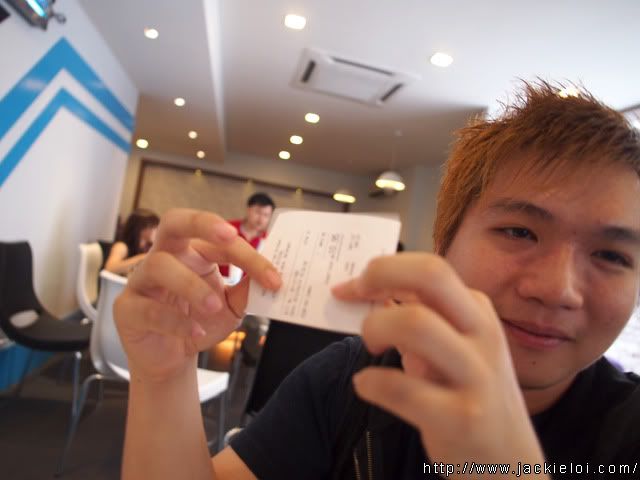 So yeap, the fried chicken is served in less than 10 minutes. My first impression when looking them preparing it for me, they toss damn alot chilly/curry/ or whatever spicy powder you called it. For me, damn MSG kaw kaw!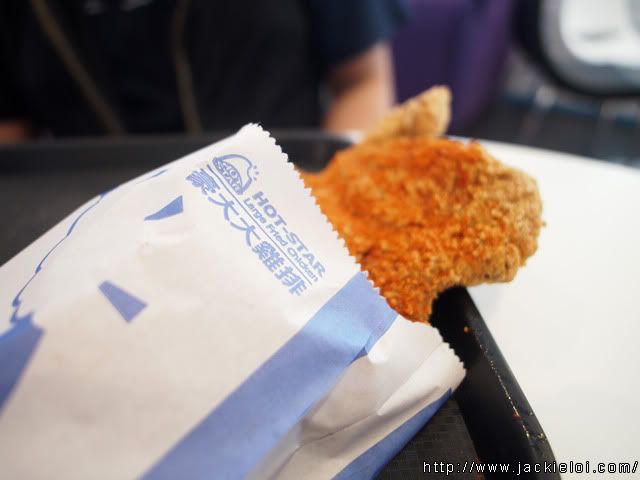 But i have to say, yes the chicken it large. Almost like or maybe bigger than common chicken chop size. Taste wise? As i expected, it taste like Uncle Bob chicken. I don't know how it taste actually in taiwan but right now, the 1 i taste is no doubt uncle bob taste.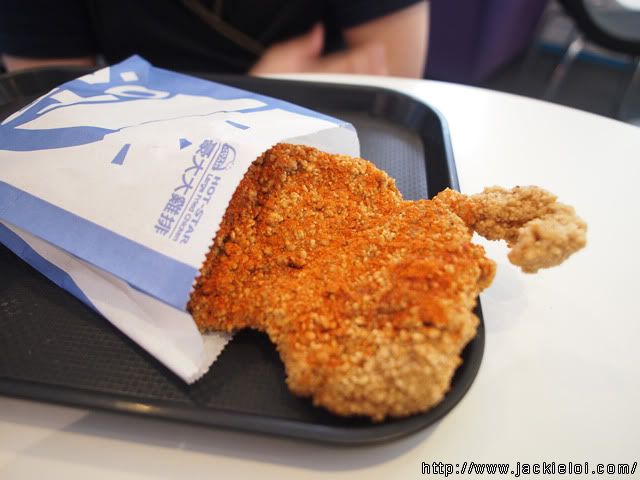 Well, if you plan to give it a try to this chicken, be really really drink alot water! I was having terrible cough on the next day and fever on the following day. Ok maybe is not the chicken fault, maybe because i drink too much beer from Tiger AMF. Anyway, prevent better than cure right? ;P