It was abit shock for me during in
Nuffnang Birthday Bash
, Jian told me that he is going back to Kuching. When i said going back mean he gonna back his hometown and start his career there. Mean i am not gonna see him anymore if d next time i visit Melaka T_T ... Anyway, few of us decided to have a dinner with him before he fly back on last week. The dinner took place at The UMA, at Kota Damansara.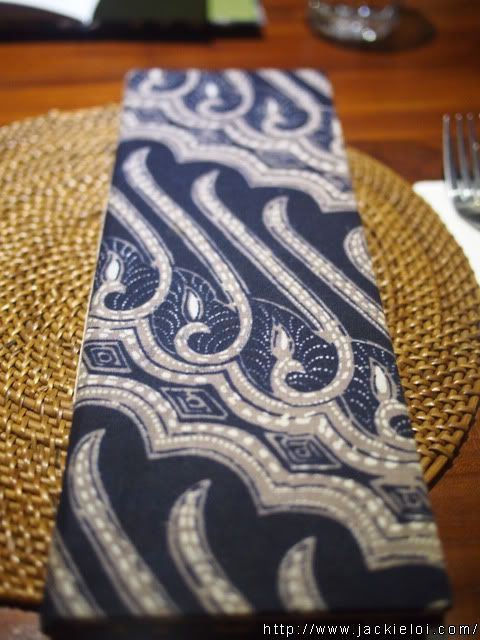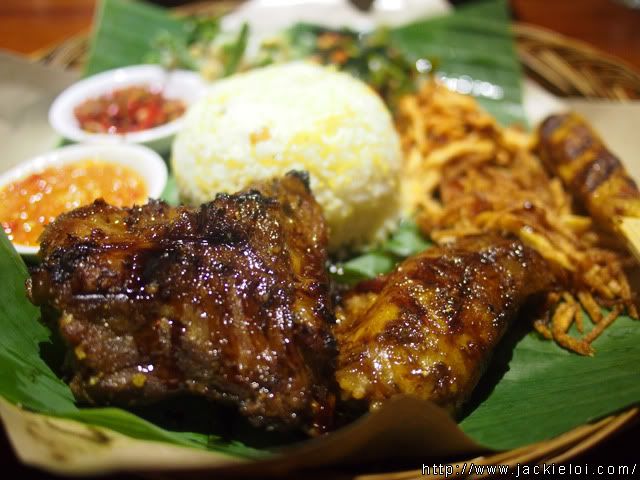 * Grilled Pork Rib RM27 *

Host by Jacquelyn and ALex, joined by me, Wilee, Chingy, Eric & Gasoline Caroline, 8 of us have a wonderful dinner there while nice bonding session.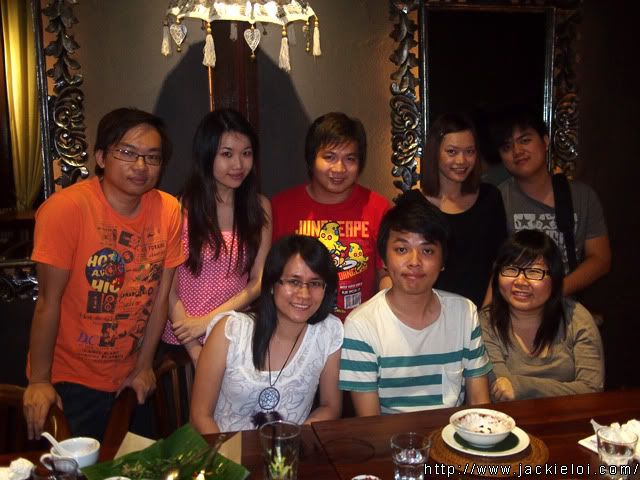 I still remember, the first time i encounter akiraceo.com is when his Tiger Standout Party post. Thats the party actually my first time encounter so many bloggers and I actually don't know him that time until after d party and i read his blog XD From that days onwards, i love his blog. His drawing, his art, his creativity is awesome.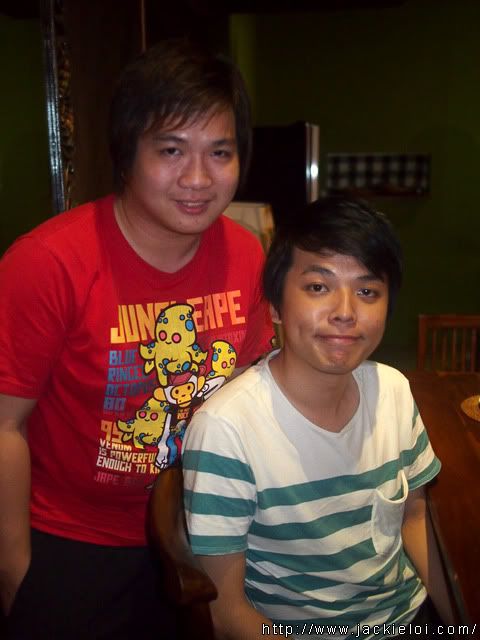 Very fast on the same year, i attended Nuffnang first NAPBAS at Singapore and during the trips at Singapore Flyer, Kristine told me he is Akiraceo! OMG is like meeting idol and without hesitating i introduce myself to him and take picture with him. I wonder is it that time he started to know me XD and oh, of course i enjoy his blog about NAPBAS and experiences in Singapore. Check out the below picture, my very first pic with meow! And i wear the same T-shirt on that night XD



Nevertheless, we prepared something for Jian too. Did some mini collaboration with other comic bloggers and created a single shot for him, wishing his all the best and good luck. We manage to stole his phone and change the wallpaper hahaha...if course, it is priceless to see his shocking face after he realize the wallpaper has been change. Wonder if he still using it now X)



Went to Ochado for a little drink while forcing him to draw something..not that draw something apps that very popular in Android and iOS nowdays, but a real draw something on exercise book. Kinda nostalgic when i got the exercise book because i am sure everyone use it before to do some spelling and capital letter during in primary school.



I requested him to drew Clevis-tachi and he did it. Though he drew wrongly the head but nice, he did it without reference. Love his cute drawing style ;)



I guess I gonna wish him all d best again at here. Of course, I will still read him blog ;) Stalk his blog #likeaboss and never leave comment XD kinda silent reader am I.