Apparently Kaw Kaw Burger manage to make a hit and appear on Star newspaper 2 days ago. I guess media really does very very very critical high damage to them. I pass by their store this 2 days ago and they did not open..Apparently they upgrading their stall. Well, hope the service upgraded as well. More BBQ equipment!!

Nevertheless, I went to Kaw Kaw again last week together with my colleagues. One of my colleague wanted to challenge 8 piece of beef. Ok i guess that amount not enuf to enter hall of fame but, he still gonna challenge it anyway ;P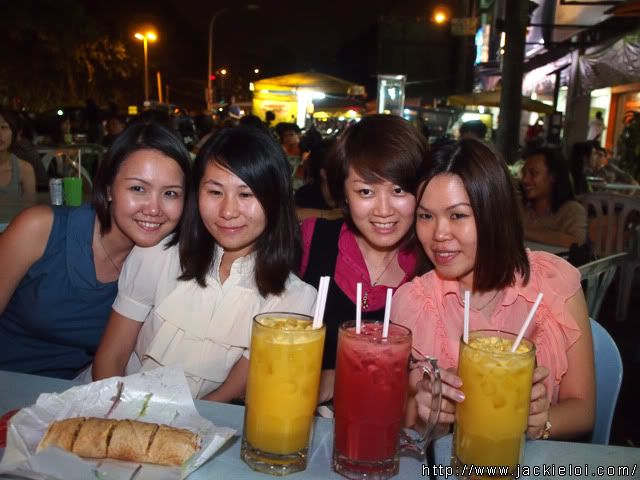 Waited at BRJ while waiting the burger to be ready on 1.5 hours. Pretty fast if you asked me. Newspaper wrote average time 3 hours..why? I guess it was d tactic to make people feel curious to try it then ended up they just waited for around 2 hours and then "oh? 2 hour nia! Faster than 3 hour"..or the customer who waited for 3 hours are pure idiot who waited since 5pm LOL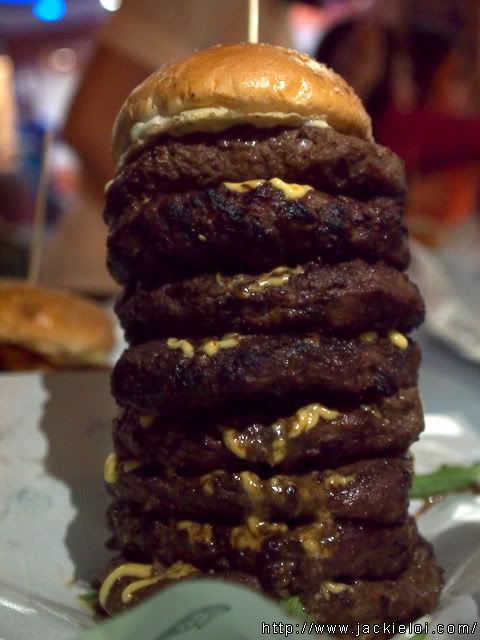 So, this is what u get for 8 pieces of Man VS Food burger. Meat are thick, pure meat for monster eater. My colleague has become famous around that night with everyone looking at him with UNBELIEVABLE facial.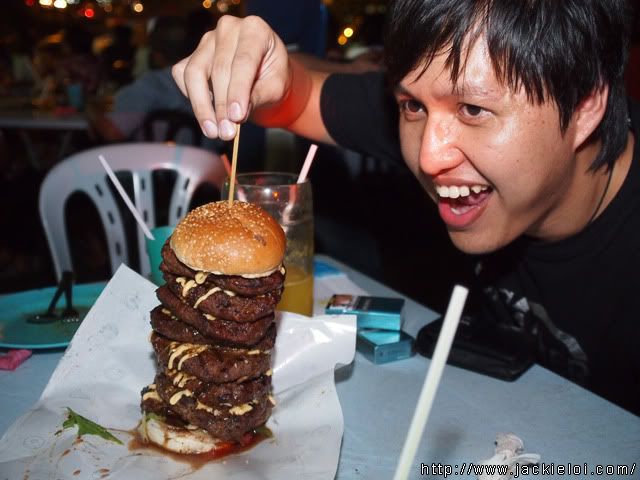 And of course, my colleague enjoyed eating it while watching movie at BRJ.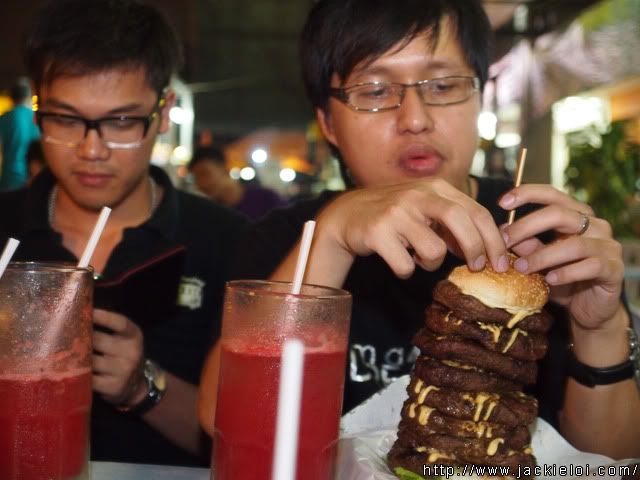 After 30 min this is what he became....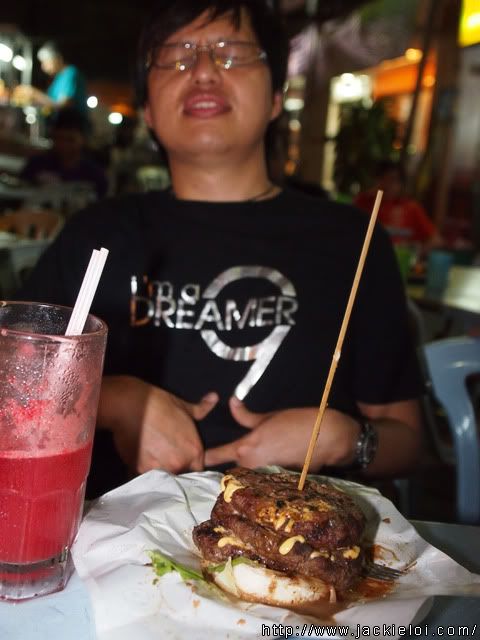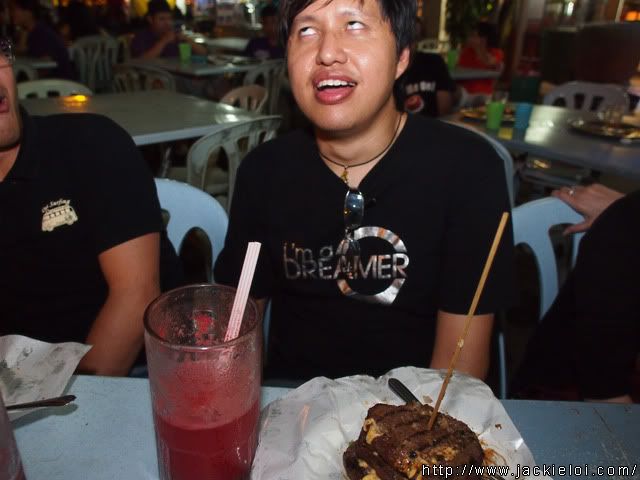 Do note that most of my colleague are monster giant crazy eater yet, he cant finish 8 piece of meat. He only manage to eat 5 pieces and wave white flag. So moral of the story, starve yourself crazily for a day or 2 before you wanna challenge Kaw Kaw Burger towers.

Of course, i will be back to eat kaw Kaw burger, after 12am which i found out that it only takes 10-15 minutes to be served. It happens when few days back i yumcha with Ken on midnight and he only waited for 10 minutes for his burger. Awesome shit!