Well, been loving pork more and more revently..Bat Kut Teh, Pork Chop and Pork Burger! I gonna hunt them all 1 by 1 in KL soon ;P One the night after Bosco & Sherman Concert, me and Betina hunt for food. Mind you it was late night (11+ after we reach setapak) and most shop are closed. Went to Papa Rich and the whole area ran out electricity immediately after we order. Finally, we dine in to Pak Kin Pak Sun cafe.
Well, i wanted to try the pork burger here long time ago. Thus i give it a try, Pork Chop Burger Macau Style RM6.80. Come with fries as well. The size is not big. The meat is not thick. The size is just right like Mc Donald Mc Chicken.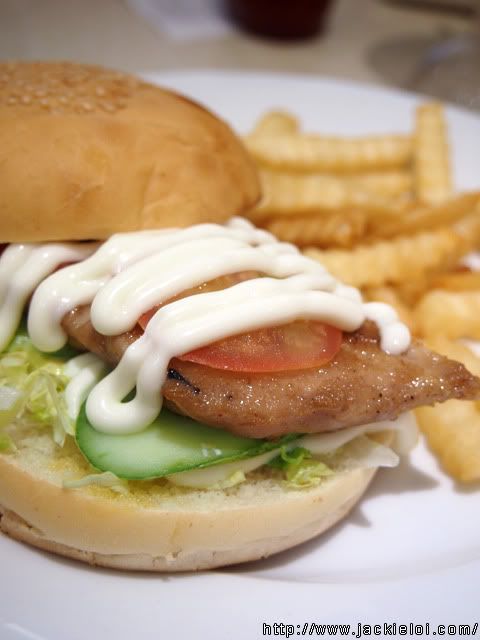 Since it is pork chop and not patty, thus it doesn't have any fill inside the meat. The taste was decent, nothing to shout out. But the price is pretty cheap for a pork burger (except Ninja Joe).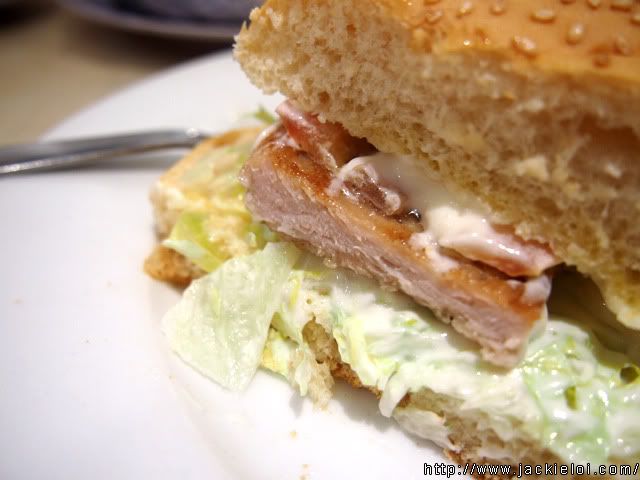 Not the best pork burger i ever had, still love Hungry Hogs and, started getting bored with Andes Byo haha...would love to explore other restaurant/cafe/shop. So any recommendation for me to add into my hunting list? ;)