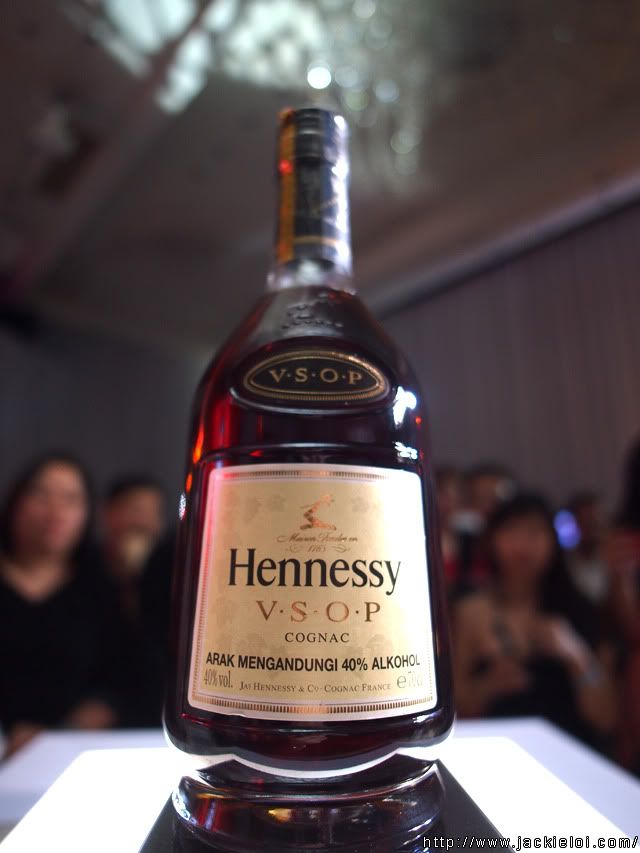 It has been time since I attending Hennessy event, and get myself some good drink on the night. Last night, Hennessy introduced a new bottle design by Chris Bangle, a famous BMW designer. Wow, can u imagine from a car designer become bottle designer?




A little bit bio about Chris Bangle, he is a former Chief Designer of BMW.


Christopher Edward "Chris" Bangle is an American automobile designer known for his daring design and far-reaching influence. Bangle is known best for his work as Chief of Design for BMW Group, where he was responsible for the BMW, MINI and Rolls-Royce motor cars from 1992 to 2006. Bangle attended the Art Center College of Design in Pasadena, California, earning a Bachelor of Science degree and a Master's degree in Industrial Design at the University of Wisconsin-Madison, before starting his career at Opel in Germany, where he worked from 1981 until 1985.






He became the first American chief of design of BMW on October 1, 1992, where he designed the Z9 Gran Turismo concept car.






During the Bangle era, BMW overtook Mercedes as the global leader in premium car sales. Chris Bangle is also the creator of the emblematic M6, Z4 and the famous GINA Visionary Model concept car, his last project in the world of automobile design before leaving the car industry altogether to focus on his own design-related endeavours under his own firm called Chris Bangle Associates based in Turin, Italy.






The Hennessy V.S.O.P new carafe is his first masterpiece outside the automobile industry. For Hennessy V.S.O.P., the designer first sought to identify the cognac's personality by delving into its history. He wanted to understand the road travelled by these eaux de vie, from the first cluster of grapes to their maturation in oak barrels. Looking both forward and back, comes from Chris Bangle's training; he always thinks in terms of industrial design. For him, a product cannot be summed up by a function or an aesthetic: a product is living thing.




"Designing for Hennessy gave me the same sensations as working on designs for fast BMWs or a great Rolls Royce. It is that experience of a unique emotion."




After seeking to understand Hennessy V.S.O.P's deepest secrets, Chris Bangle picked up his pencil and drew this cognac's new silhouette. He accentuated the curves on the sides of the bottle, thereby reinforcing its silhouette's dynamics, then he lengthened its neck and straightened its shoulders, stretching it vertically. Inspired by the Hennessy V.S.O.P. bottle created in 1954, Chris Bangle chose to confirm this upward movement with an enriched base resembling a pedestal to distinguish the whole with opulence while maintaining its stability.






With a carefully designed optical effect, the front of the bottle evokes a pyramid perspective, suggesting an upward vanishing point to draw the eye toward the top of the bottle, where Chris Bangle has chosen to engrave the legendary arm and axe of the Hennessy family into the glass itself. The symbolic Hennessy V.S.O.P. oval label is in dark grey ennobled with golden embossing a few millimetres from this.





The launch was held at Doubletree by Hilton and we are ushered to a white room for the introduction of the new bottle design, before we are guided to the black room for whole night party ;P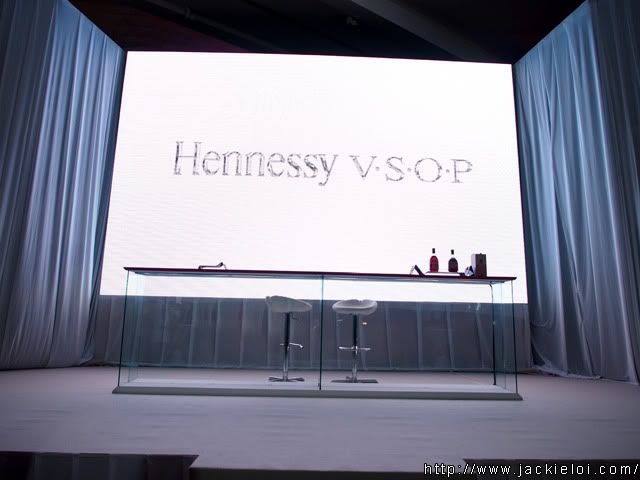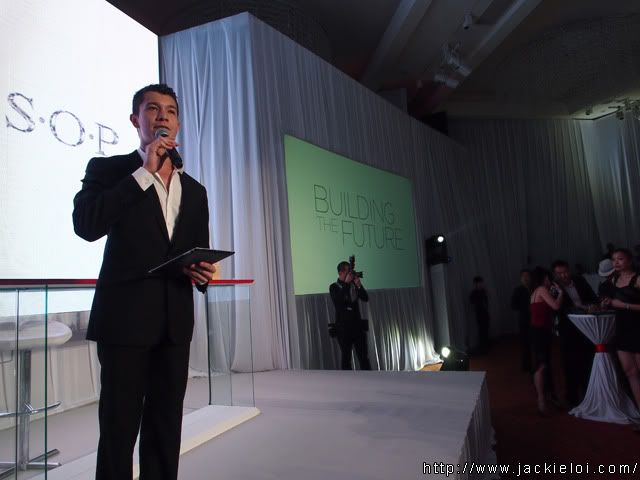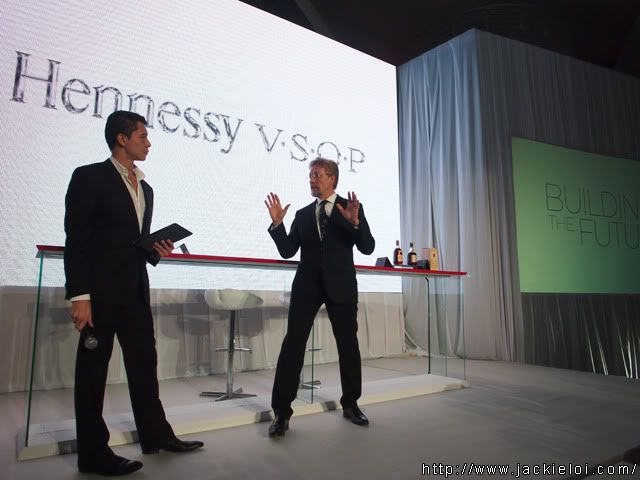 The few minutes presentation really do educated me alot that being a designer is really not easy. Measurement and shape really do play important role and have to be precise. It is no doubt Chris Bangle did a great job in designing the new bottle. It is sleek and elegance.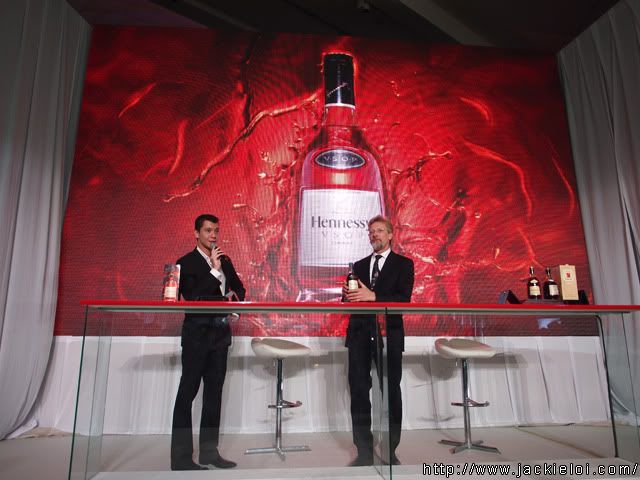 Being a designer of myself, I don't this I am interested in doing product. I am more towards to character design..oh tats y i sucks doing graphic design ;P But hey, when designer meet designer, photo opportunity is a must ;) Glad i manage to take a shot with Chris Bangle. He is funny and friendly!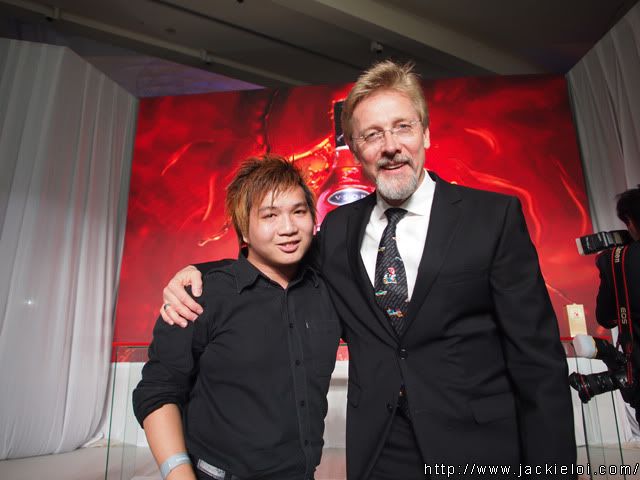 * why I no grow taller... *

After a great introduction of the new bottle, is time for party!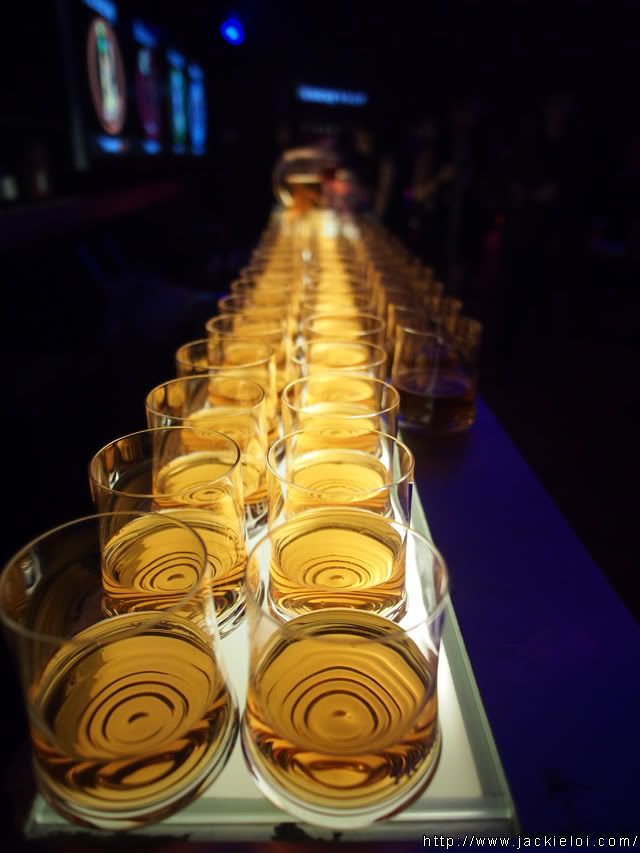 Free flow Hennessy whole night really could easily kill me when I am out of control. Nevertheless, it was a good night. Manage to take pics with friends ;) after so long.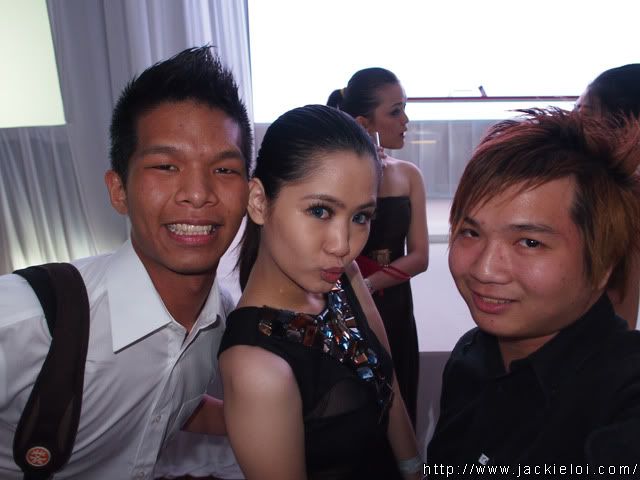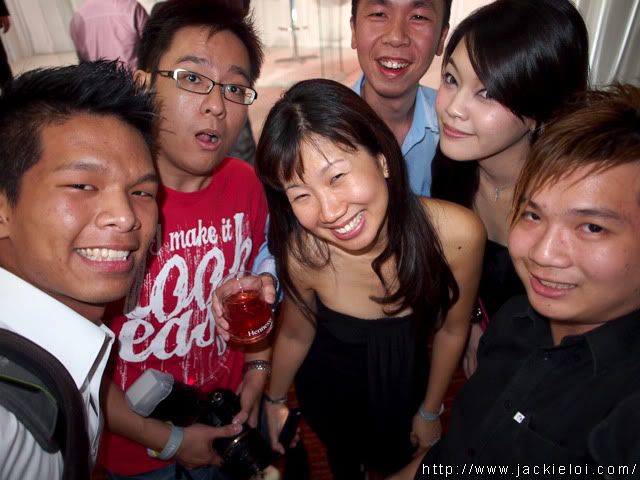 * Another group of friends :) *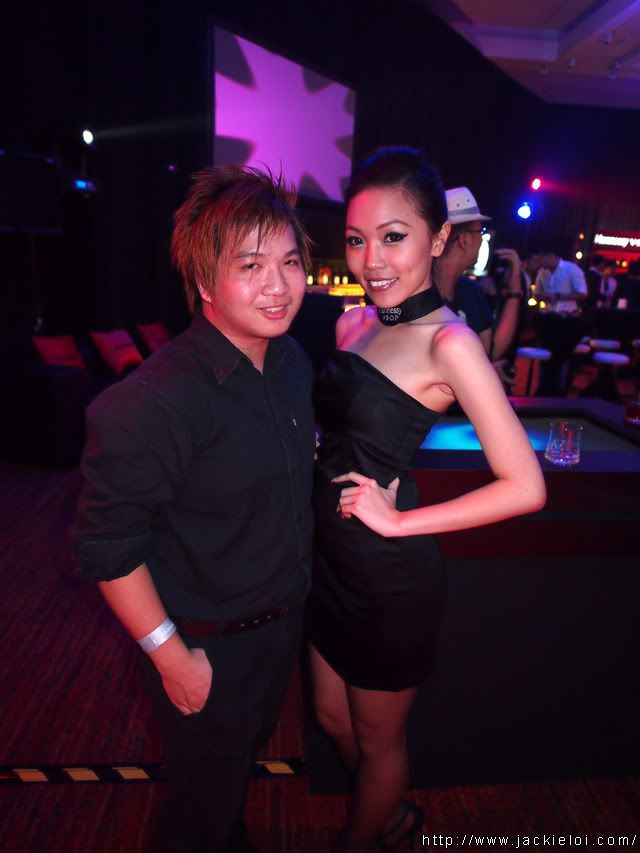 * Larissa was working there. Yay finally a photo of us *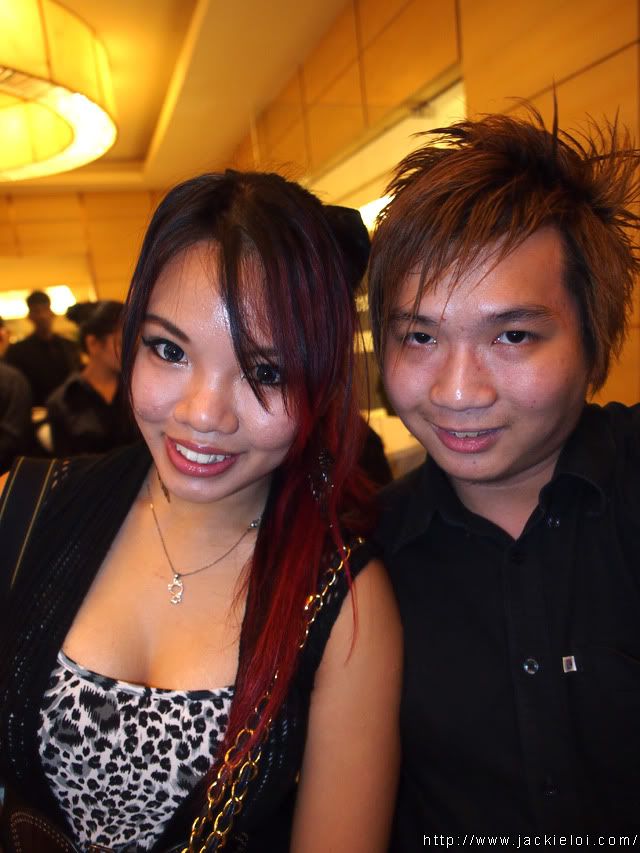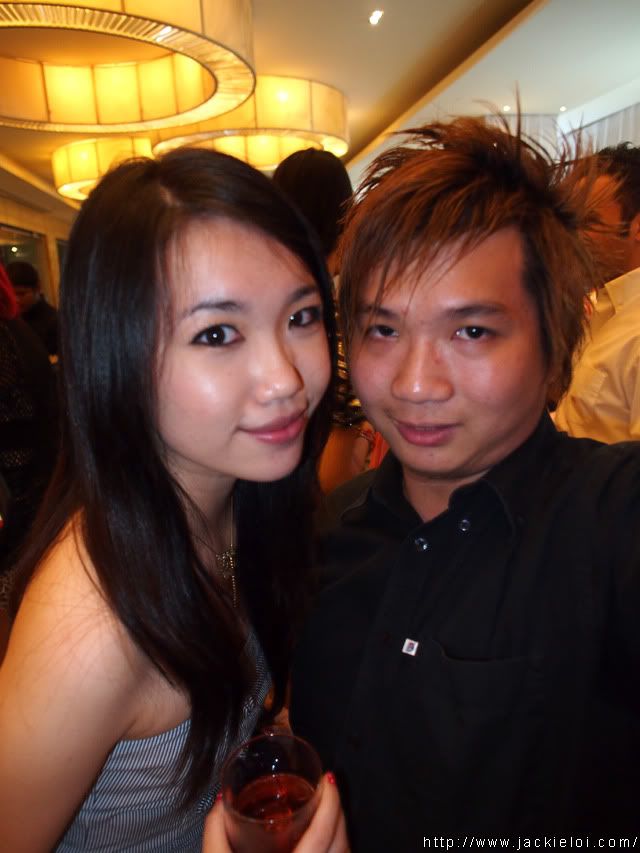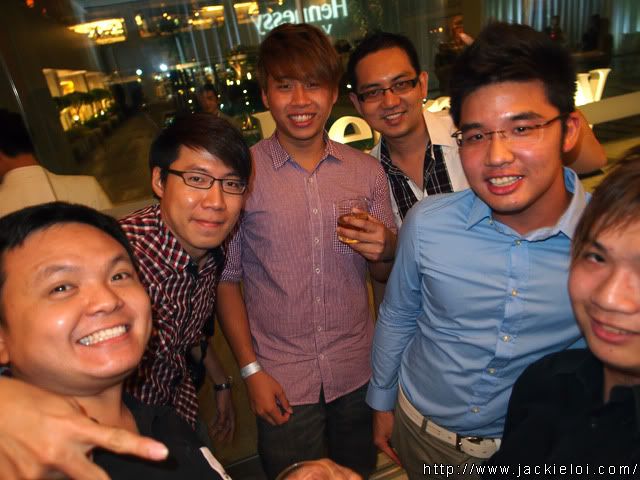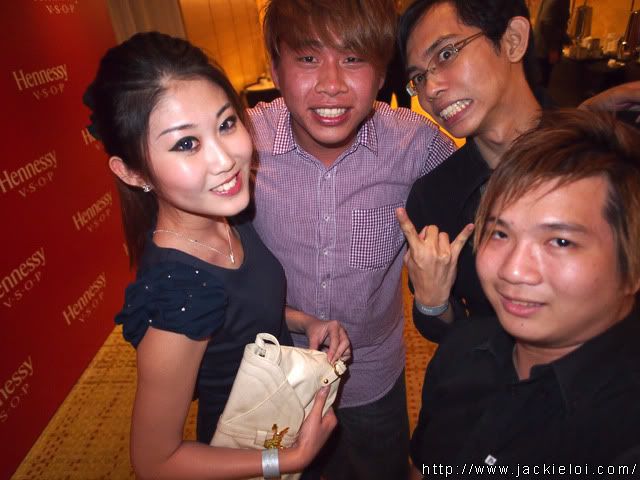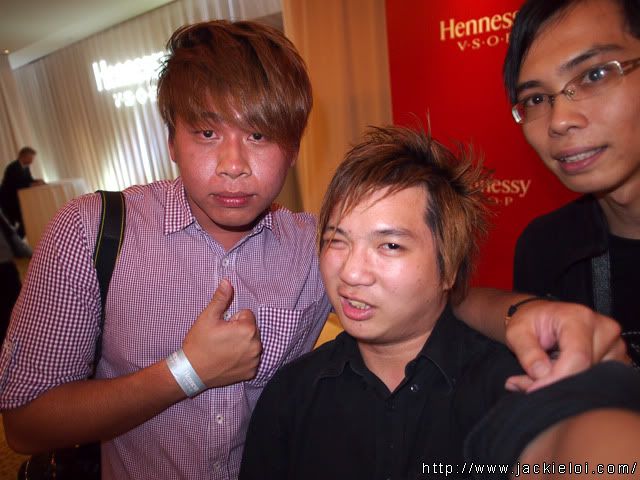 * ok actually 3 of us are hottest :P *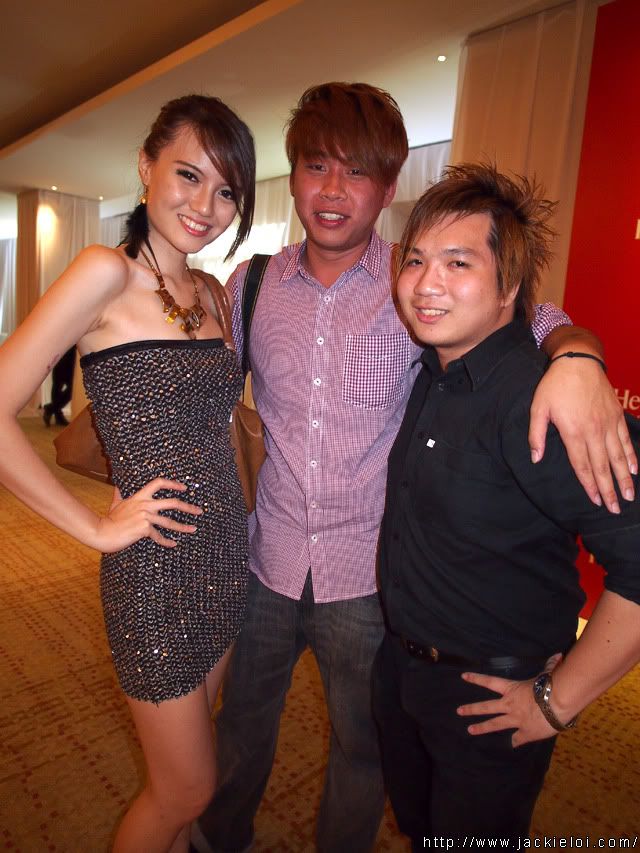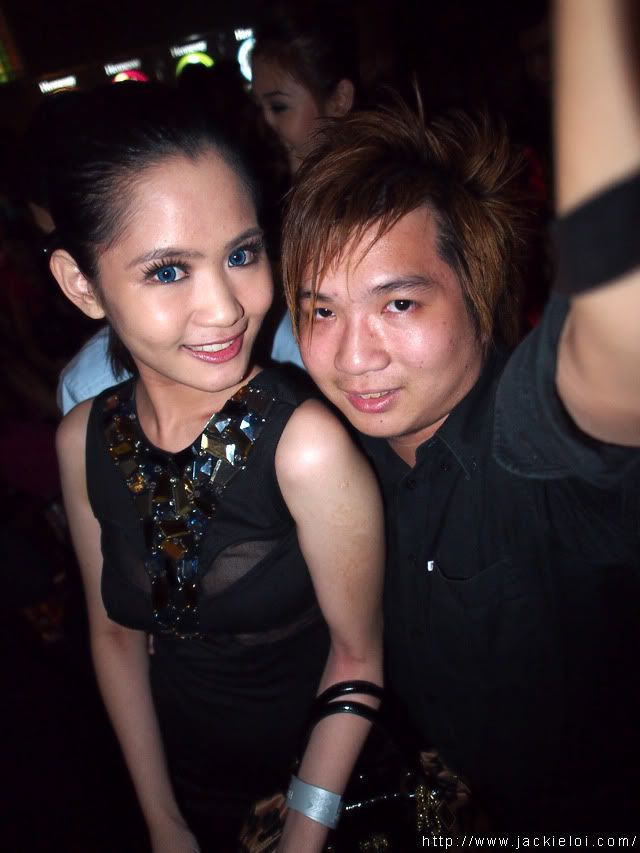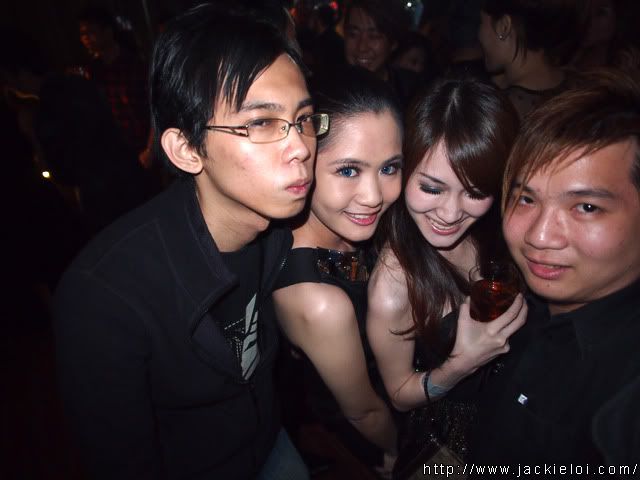 For more pictures, feel free to check at my facebook page :)