Well, courtesy to Eric I get to join the awesome dinner after whole day working. Been alays wanted to try Dirty Nelly's and finally I am given a chance to do so.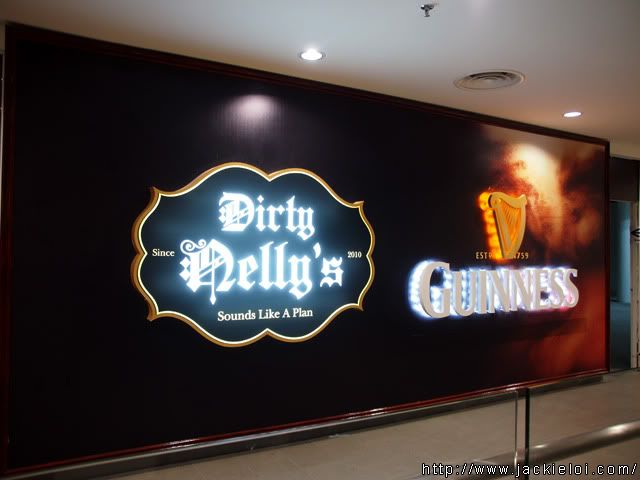 What most awesome was all of us are given a chance to taste all food in their menu..Yay! Pork heaven! All the way from starter to soup and to main course! Really sinful yet happy dinner.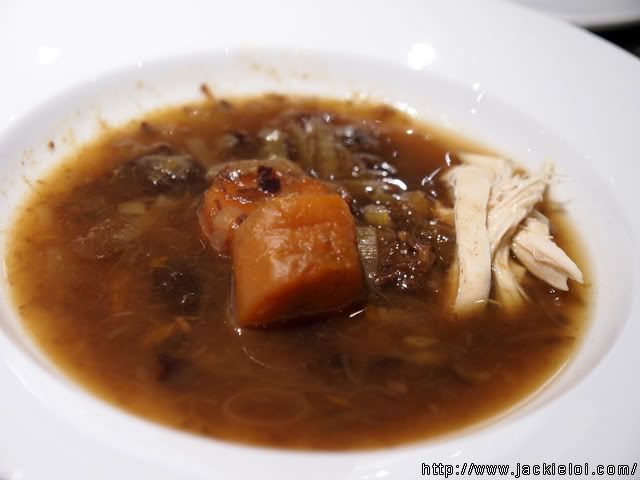 Cock-A-Leekie Soup is a traditional winter warmer, as the name itself suggests, chicken and leaks are the main ingredients along with prunes. It came with bread as well.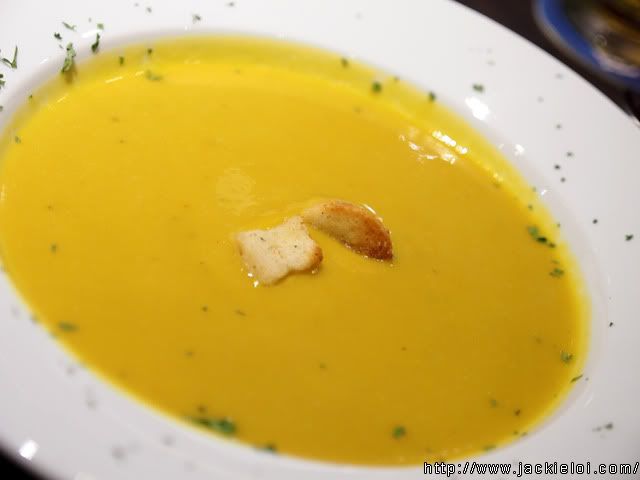 Yellow Vanilla basically is a roasted pumpkin & squash then blitz to creaminess with nutmeg and topped with vanilla sour cream. It served with bread also. This soup is my personal favourite!



British Tomato is homemade tomato cooked with vegetable, chicken stock and pork bacon. A must try as recommended in the menu.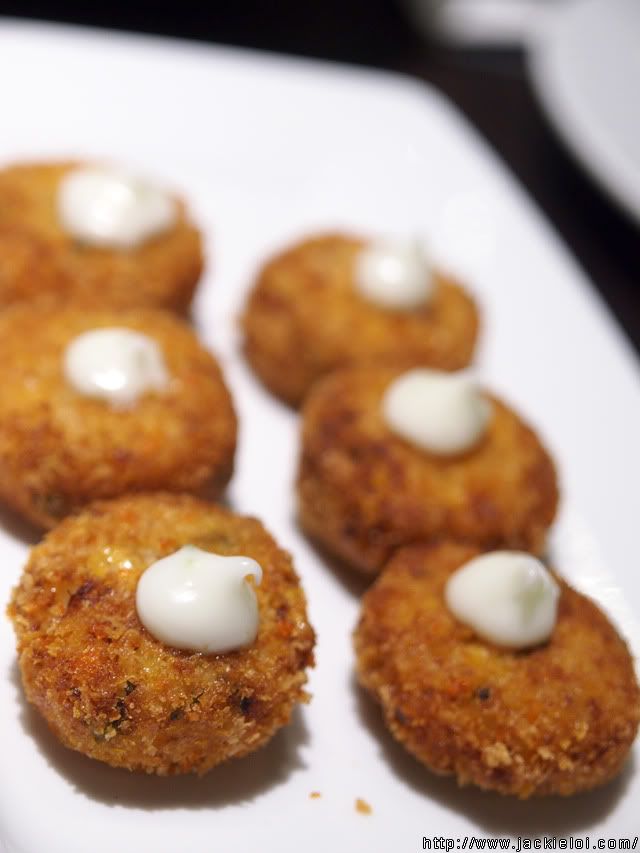 For starter, we were served Crab Cakes. It is a mixture between white and brown crab meat with a medley of other complemented ingredients. Obviously, it is deep fried and served with homemade tartar sauce. I highly recommended this! :D



Nothing to shout about the Caesar Salad. It has most what a salad should have with additional pork bacon, boiled quail eggs, bread croutons toasted and special Caesar dressing.


* Gammon Steak with Pineapple & Fried Duck Egg RM45 *


Gammon Steak with Pineapple & Fried Duck Egg served with grilled gammon steak and caramelized pineapple make a classic pairing. Of course, fried duck egg was added to enhance the taste.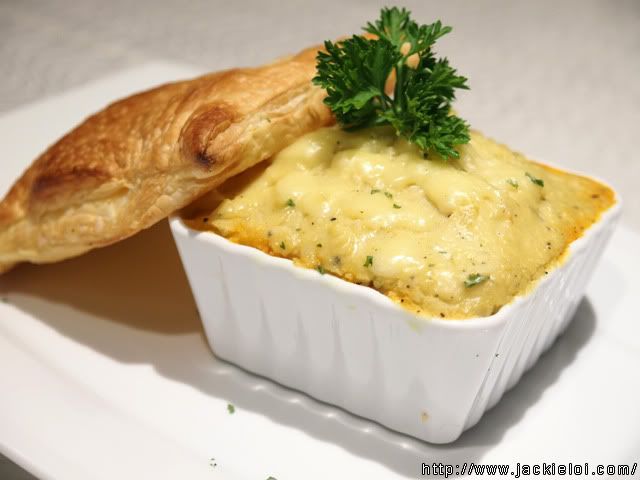 Shepherd's Pie is traditional farmer's minched lamb topped with mashed potato and sealed underneath a golden crispy puff pastry.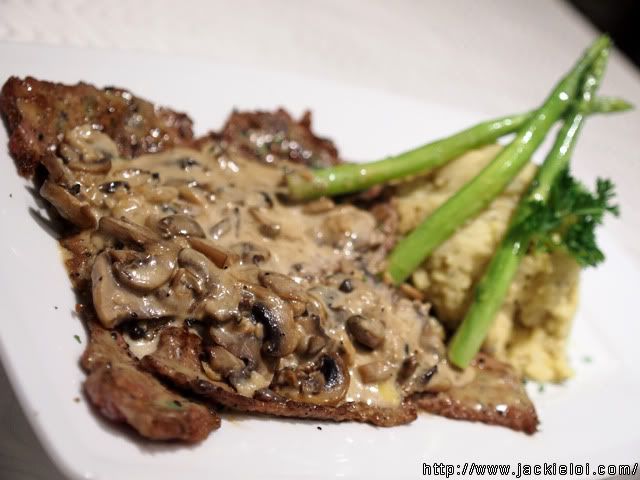 * Pork or Beef Escalopes RM35 *


Pork or Beef Escalopes is simply yet tasty meal. Delicately flavored pork or beef meat, pan fried to absolute deliciousness and served with boiled asparagus and creamed mushroom sauce.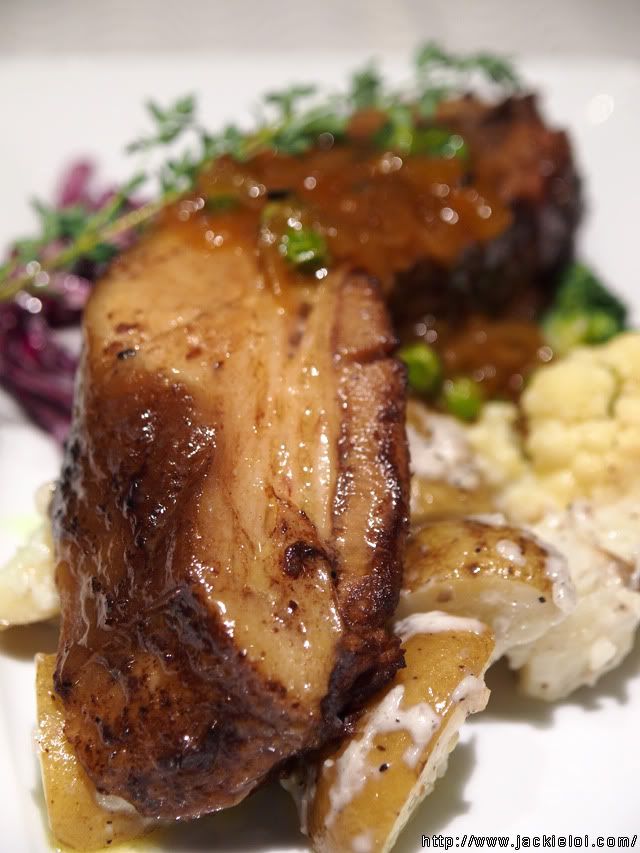 Rich and fatty pork belly exquisitely braised with a medley of spices served with steamed vegetables and heraty onion and apple sauce - this is Nelly's Belly for you!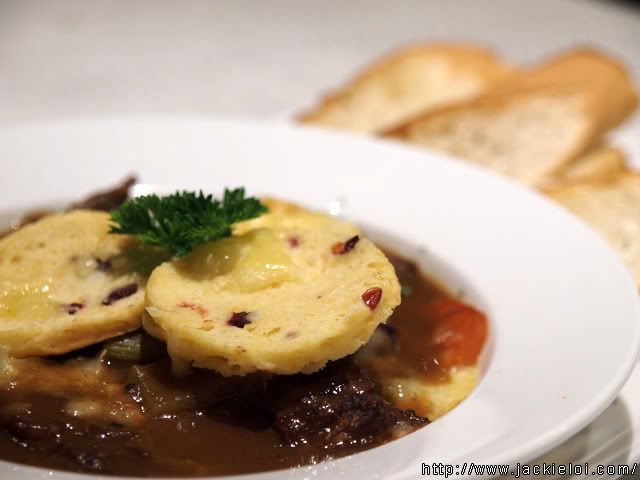 * Beef Cobbler with Scones RM35 *


Beef Cobbler with Scones is light and fluffy on the top, rich and tender at the bottom. The beef was stew with cheesy topping.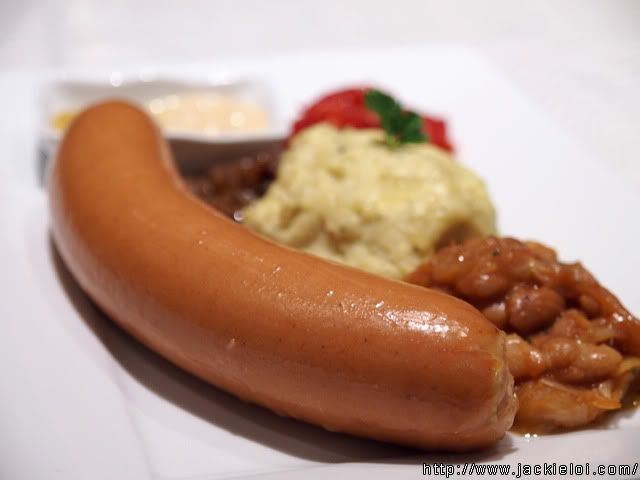 * Sausage with Mustard Mash & Sweet Sour Red Pepper RM41 *


Sausage with Mustard Mash & Sweet Sour Red Pepper is another version of Bangers and Mash. The Jumbo pork sausages is boiled then grilled. Served with mustard mash and sweet sour red pepper.



Dirty Nelly's is signature dish! Trio of Pork, Beef and Lamb meat combination to make this wicked patty (300g weight). Buried generously in the patty with English cheddar and Jalapeno Peppers. Grilled and tucked in between sesame seed bun with Mustard Mash topping. Grilled beacon and duck eggs sunny side-up, accompanied by a bowl of chili and crispy white baits.

Overall, a very satisfactory dinner. I can't tell you which main course are nice. All of them are equally good! Just head to Dirty Nelly's and pick one, definitely won't disappointed a pork lover like me!