If you miss out my previous few part of the review, feel free to check it here.
Part 1 : Samsung Galaxy S III Unboxing and Preview
Part 2 : Samsung Galaxy S III Features : Love and Hate
Part 3 : Samsung Galaxy S III Camera : Point and Shoot
Of course, all review are based on my own user experience. Thus, it may sound not professional or general like what you seen on other tech website. You are free to agree ot disagree on my point of view :)
Design : 6/10

Samsung Galaxy S III tried to be totally difference design from it's other sibling, Galasy S II and Galaxy S. However, I just cant help it but feel the curvy design too resemble HTC design. Honestly speaking, it do remind me of HTC Sensation XL. Again, I am not fans of light phone.

Display : 7/10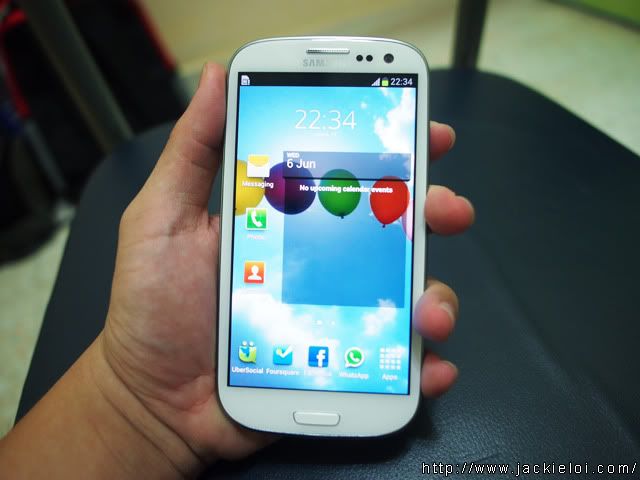 Packed with 720p resolution and also Super AMOLED HD, no doubt Samsung Galaxy S III has the best display around. But, i guess it is only me dislike the Super AMOLED HD display. It look saturated...over saturated. It is very eye pleasure when viewing videos or playing games on phone. But I am not satisfy when come to viewing pictures i took using the cam. It look nice from the phone but once I transfer to pc, it the color are wash out.

Camera(s) : 8/10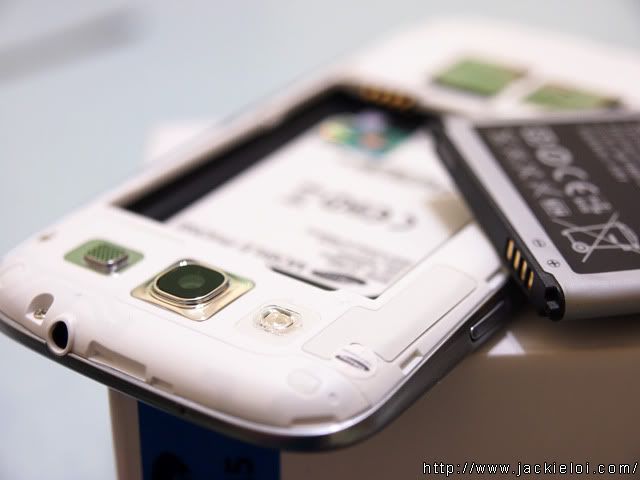 I have complain everything I want about the camera on Part 3 post. Feel free to check out the reason. The front camera is very well performed but image come out quite soft as well.

Reception / call quality : 9/10

Very good! I have no complain about this. After all this is what phone should be, or else I really have nth to say.

Performance : 10/10

It is quad core Exynos clocked on 1.4ghz speed. It is blazing fast, does not lag nor hang. No doubt, it is totally perfect.

Software : 6/10

Again, i mentioned that i actually dislike TouchWiz UI. Beside it is ugly, i felt that it is not smooth. Sadly, good hardware when pair with bad software, it cant boost up the full potential of the devices. Wasted the ICS as well.

Battery life : 7/10



Well, I am not really a hardcore phone user unless, when i am not in front a computer then i will use it to tweet, check email or browse some web none stop. On 3G continuous usage on that, the battery can last me about 4 hours. However, when I used it moderately, it can last me around 10-12 hours.

Overall Score : 53/70 = 75.7%

Yups, this phone score 75.7% for my personal review. Not bad actually. If only I could appreciate the design and software more, then it will have higher score.


Good Stuff



Best phone display ever
Camera
Quad core 1.4ghz Exynos


Bad Stuff



New TouchWiz is still same like old design
Home button experience isn't perfect
Plastic/Polycarbonate body material.

Thanks for reading my review :)