Yeap! I am late to blog about this. Was waiting for the official photo to ready hehe :P Well it is concert afterall where I am not given any privileged to bring in camera and shoot at front line. Well, I am not photographer or media anyway. Anyway, courtesy to Nuffnang and Genting group, I am given a chance to watch TWINS 人人弹起 Concert LIVE in Malaysia大马演唱会 2012!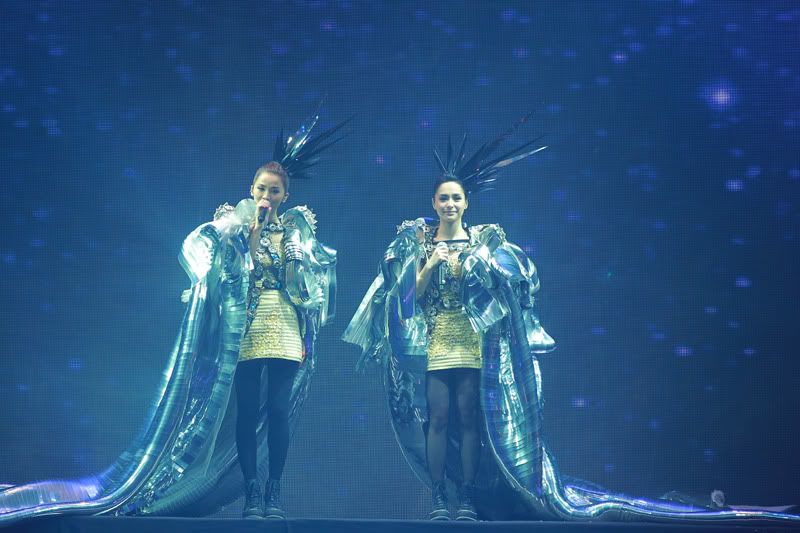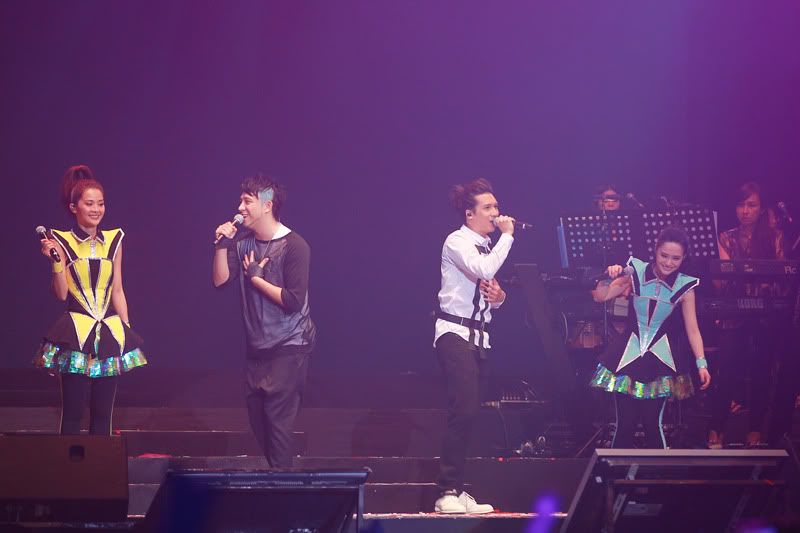 So it is Twins! After disbanded for few years due to some scandal, they are back together! Honest speaking, I used to be their huge fans when they just came out as singer. Their song back to those day are nice, very pure I must say. I do admit i dislike their recent song.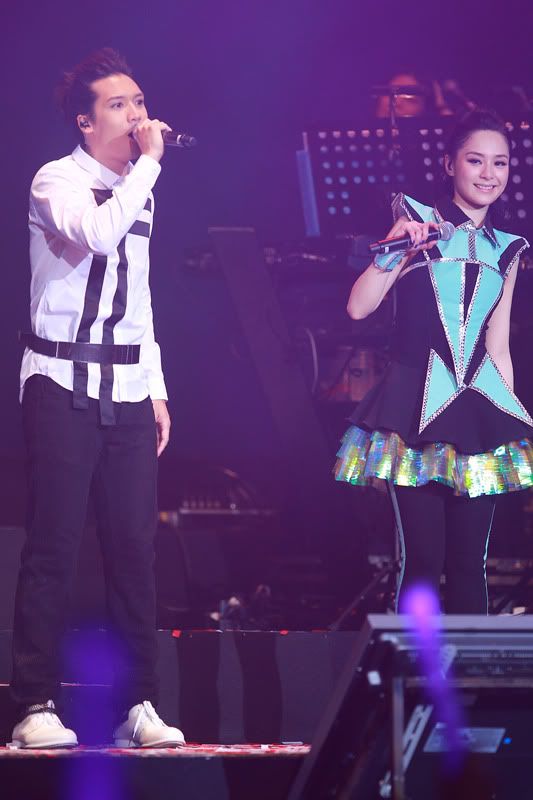 With the feeling hoping they could sing more their old song, I actually pretty disappointed. Watching them singing live make me feel they don't have they they used to have, the OHM! They couldn't hype up all audiences in the arena, well except those in VIP area.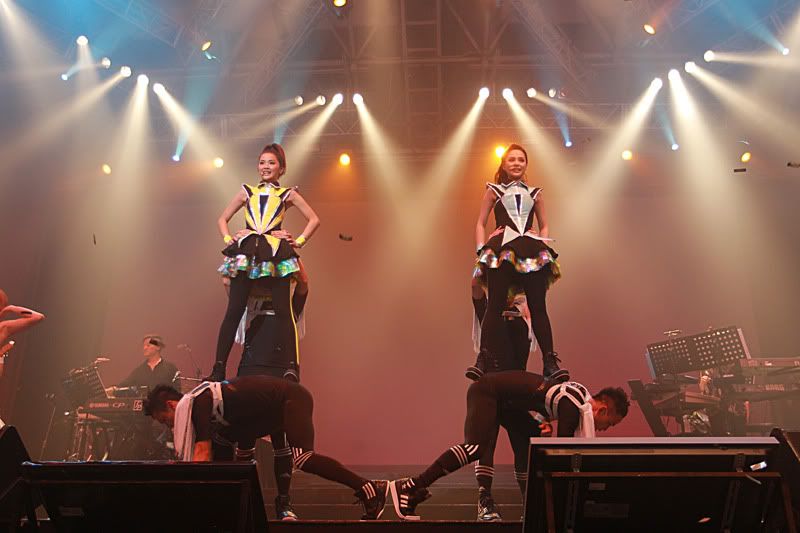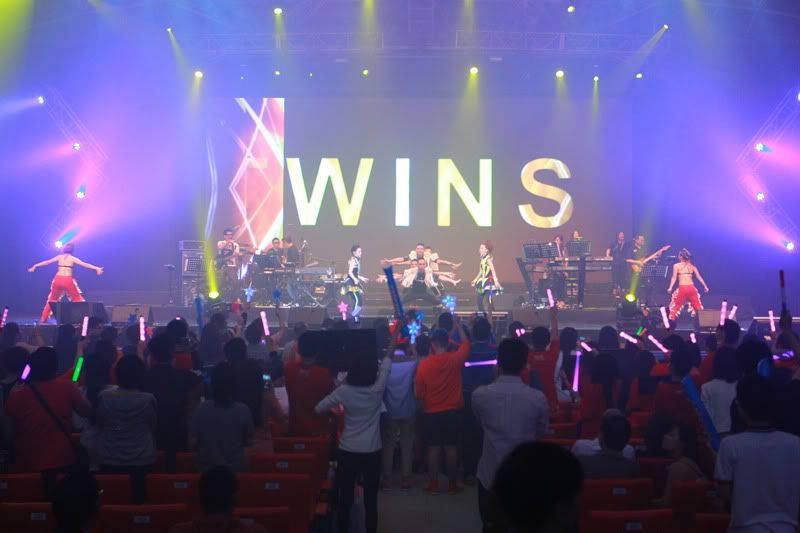 Their live singing wasn't good. Not to mention, Ah Sa tend to not eanough breath to sing and some out of tune. I am not sure about their dancing, i though it suppose to be on sync however Ah Sa and Gillian dancing totally not syncing.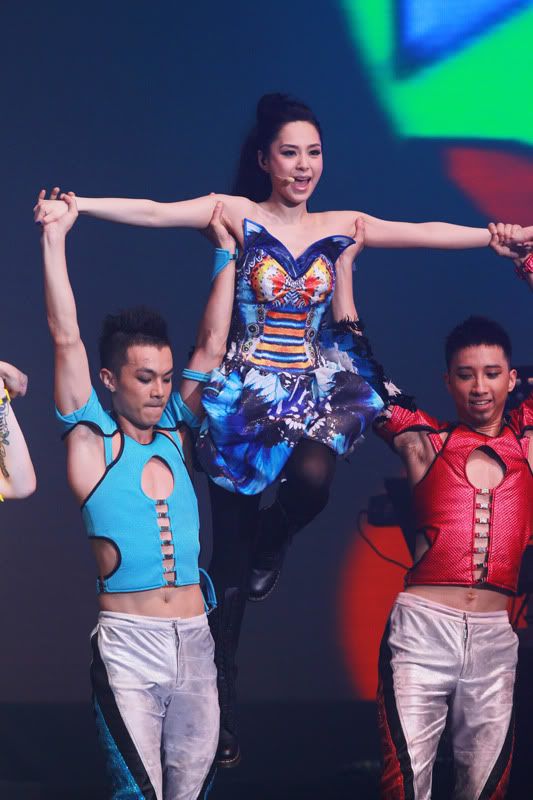 Another thing i pretty dislike was they couldn't deliver a more convincing speech when communicate with audiences. The way they speak just sound like they couldn't care less on audiences response. I feel disappointed. I really hope they could do better than this.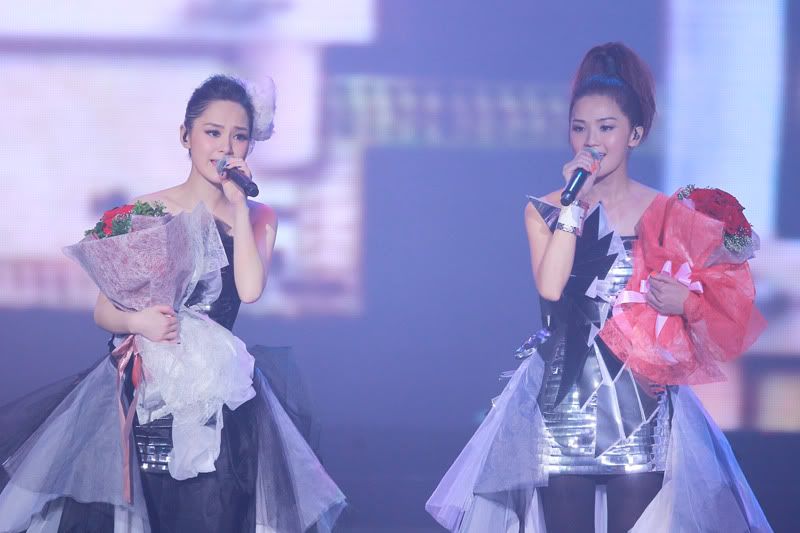 Nevertheless, I do enjoy some part of the concert. Thanks to Nuffnang and Genting Group again for the invitation!