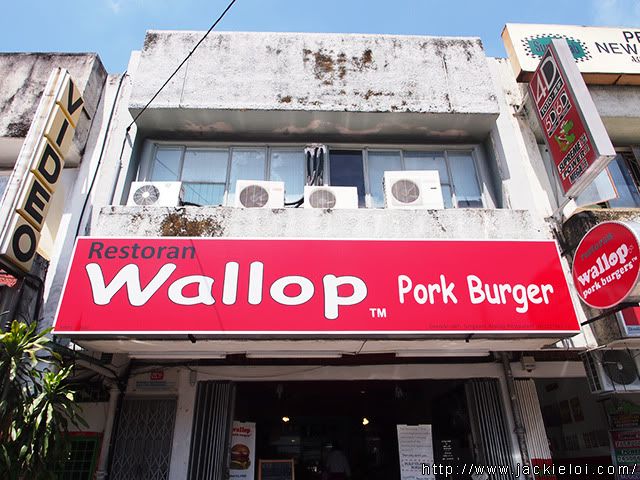 As usual, whenever there is pork related food, i will definitively run to there and try. Heard this shop long ago however no chance to try yet. Finally, I am given a chance to try it with Betina on last sunday, after we came back from Genting Highland ;)



Pretty spacious environment. Simple yet good. Normal ambient light, nothing fancy. However i think it is kinda quite. Not to mention when people talk, it is really loud and like market.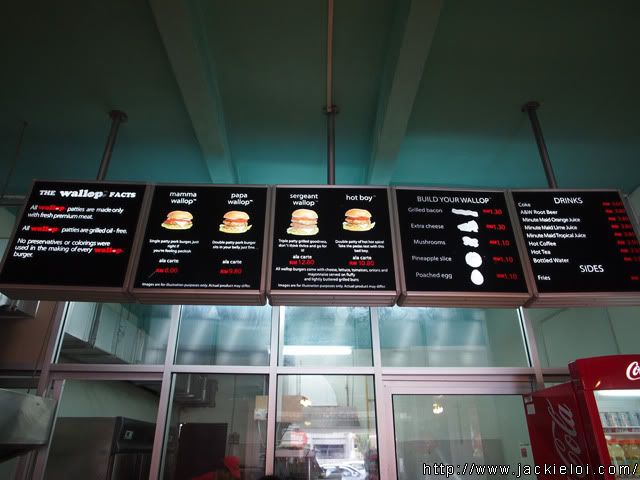 Wallop Pork Burger claimed that all their pork patties are made by fresh and premium meat. Their patties also grilled-oil free, no preservatives or coloring were used. So i assumed it is healthy?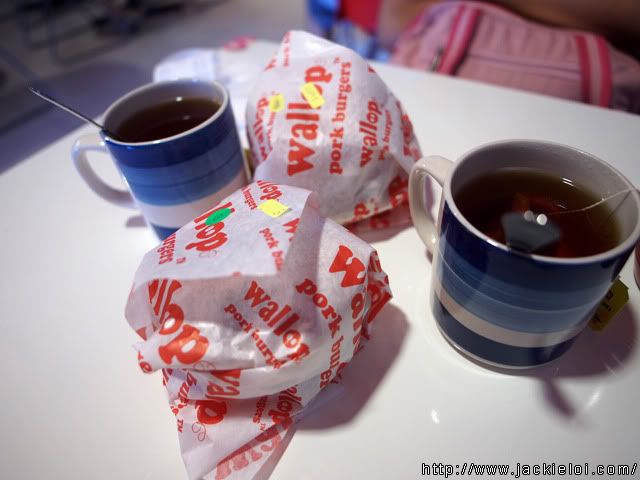 * With our hot green tea, RM2.50 each *


So, both me and Betina ordered Sergeant Wallop and Hot Boy.


* Sergeant Wallop *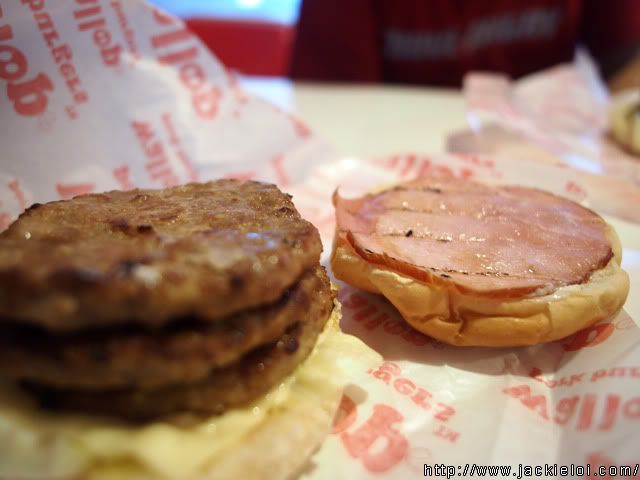 * with extra Grilled Bacon *


Sergeant Wallop had triple patty grilled. It also came with cheese, lettuce, tomatoes, onions and mayonnaise served with fluffy and lightly buttered grilled buns. It actually tasted quite good. No overflow sauce, it make me able to taste the patties very much. I add additonal grill bacon for my set and it cost RM12.80 + RM1.30.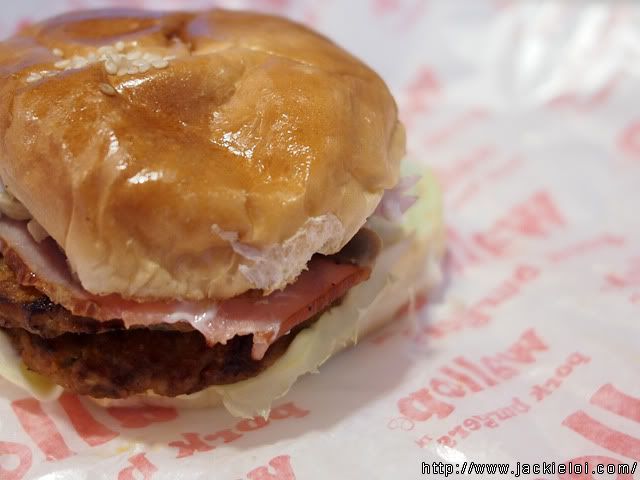 * Hot Boy *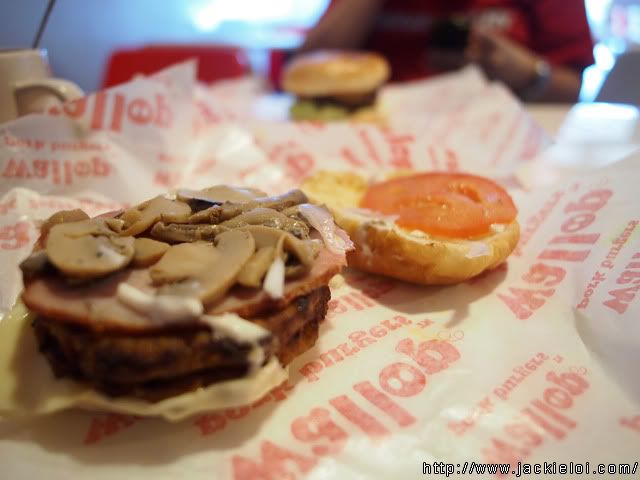 * With extra mushrooms and grilled bacon *


Betina got herself a Hot Boy with extra topping - Mushrooms and grilled bacon. It cost RM10.80 + RM1.10 + RM1.30 respectively. Hot Boy was named that way because it is hot! Both patties are come with spicy chillies inside. According to Betina she couldn't take they spiciness and it cause her unable to taste anything else except spicy. Guess it is really killing her taste bud.

Overall, I think it is a good and recommended pork burger, However portion might too small for a big eater like me. Of course, no fear. It allowed you to customized your own burger. So just go ahead add additional stuff until you're satisfy ;)