Everytime when I am getting invitation for ramadhan food review, it just remind me Hari Raya coming soon! So I went to Frontera at Jaya One to have their Ramadhan food tasting.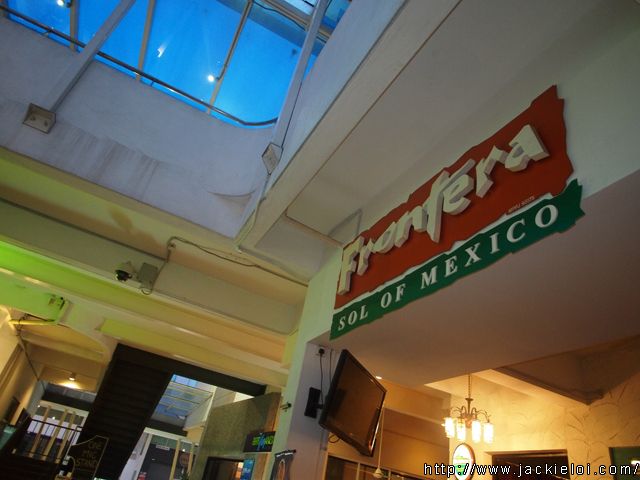 Here are the promo for their Ramadhan buffer. RM50++ per pax and you get food ranging from 12 type of buffer starter, a main course and also six types of buffet deserts. Aren't that very affordable?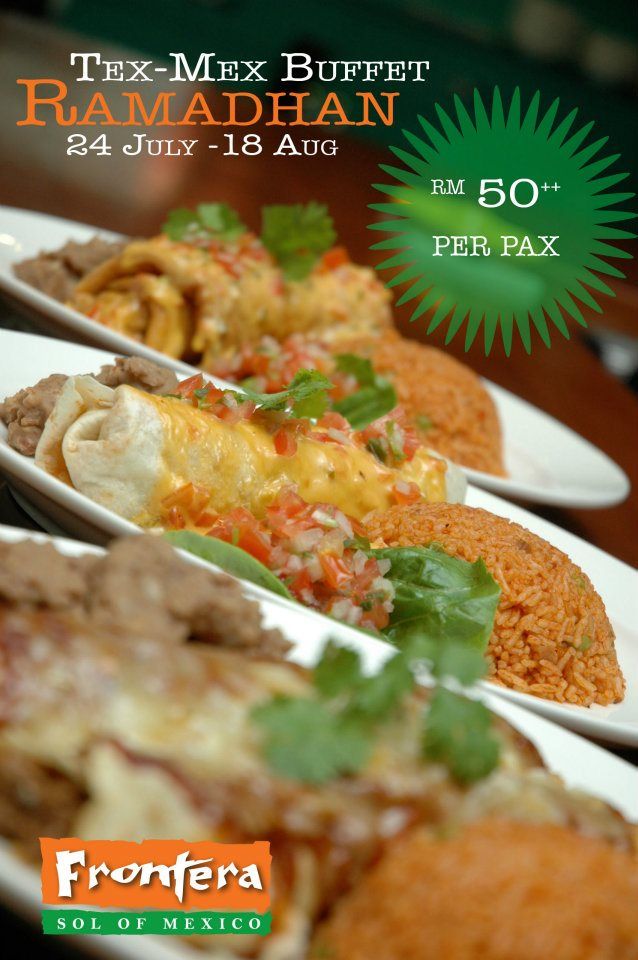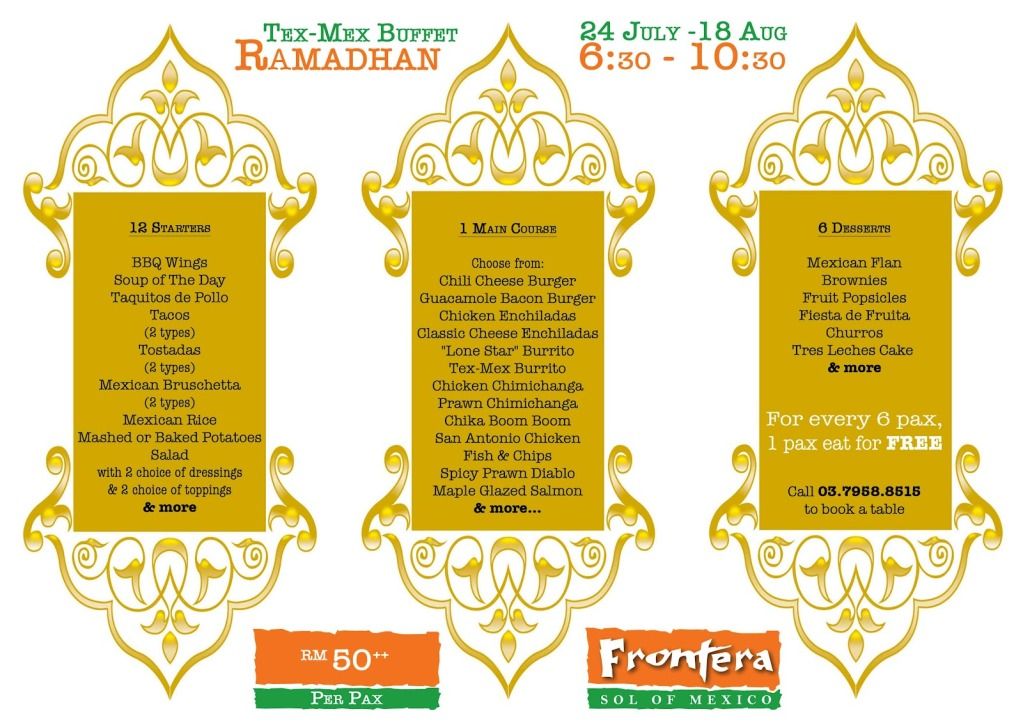 Here are the starters that i had that day.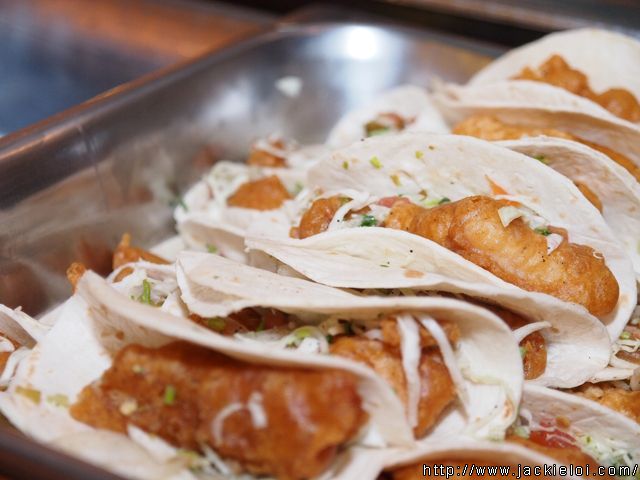 * Baja style Fish Tacos *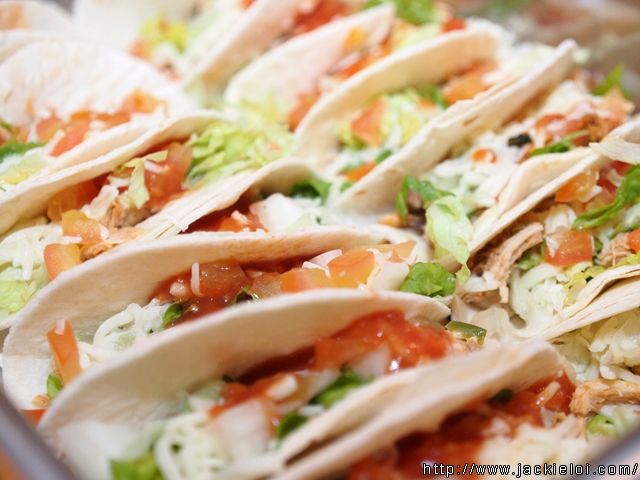 * Grilled Vegetable Tacos *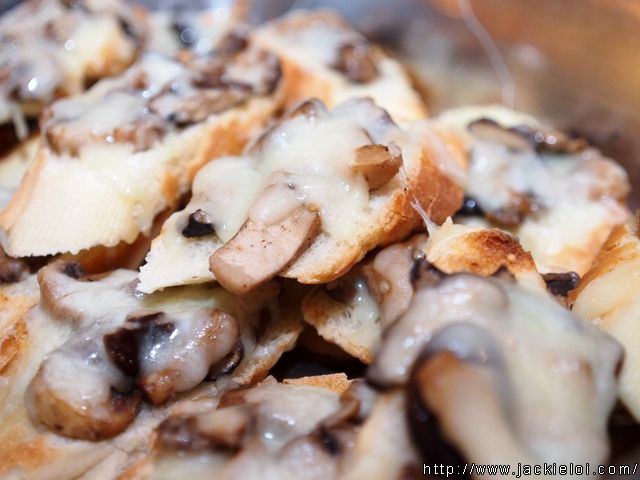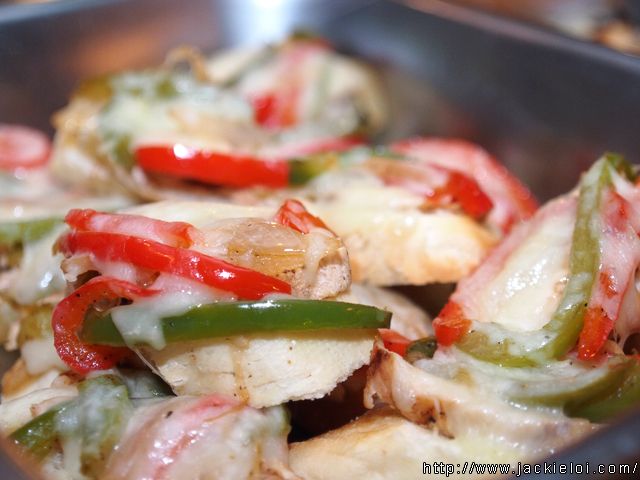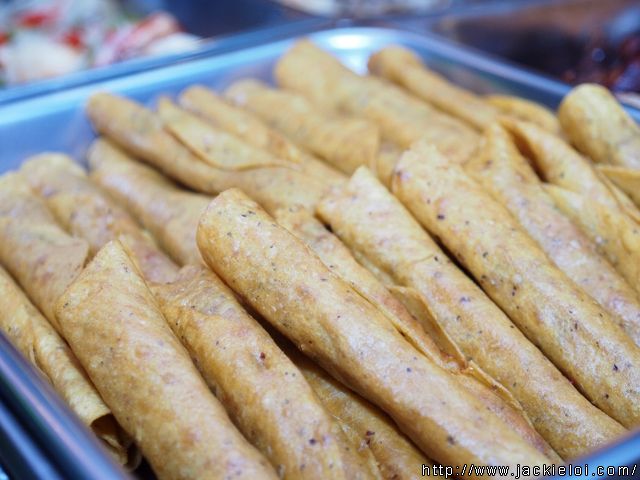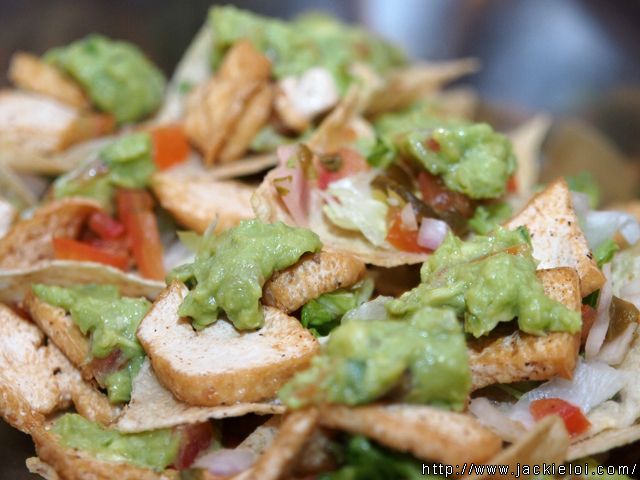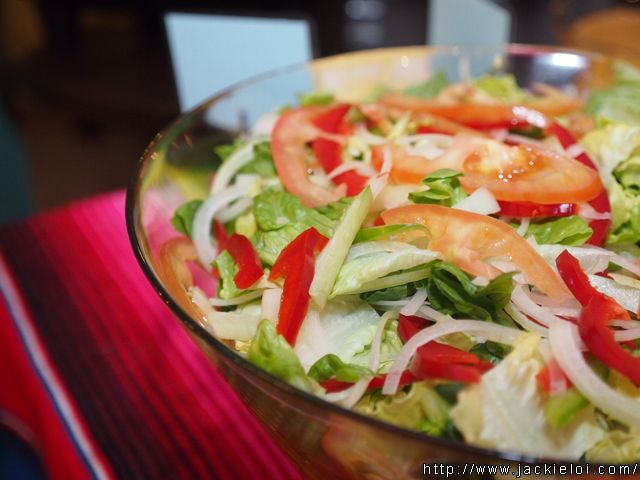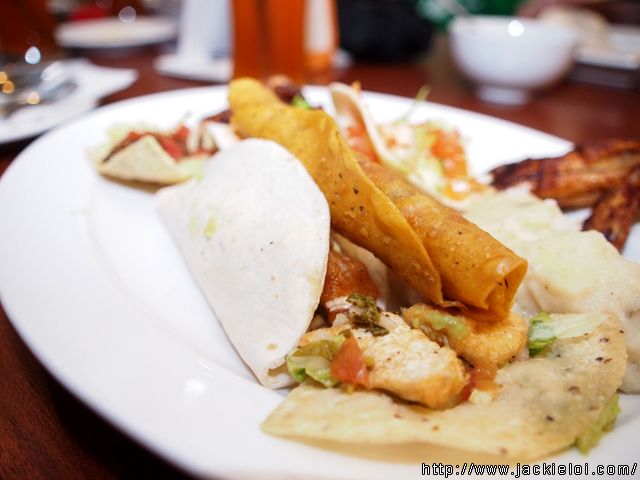 * All starters on my plate! *


Overall, all starters are very good! Frontera are generous enough to use qualities ingredient. Not to mention, starters are buffet style! But beware of taking too much because you still need to fit you stomach with main course ;) I ordered Texas BBQ Burger and it is very very big!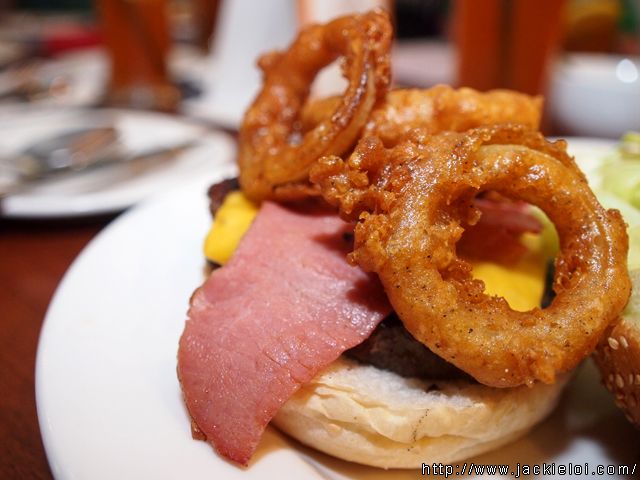 * Texas BBQ Burger *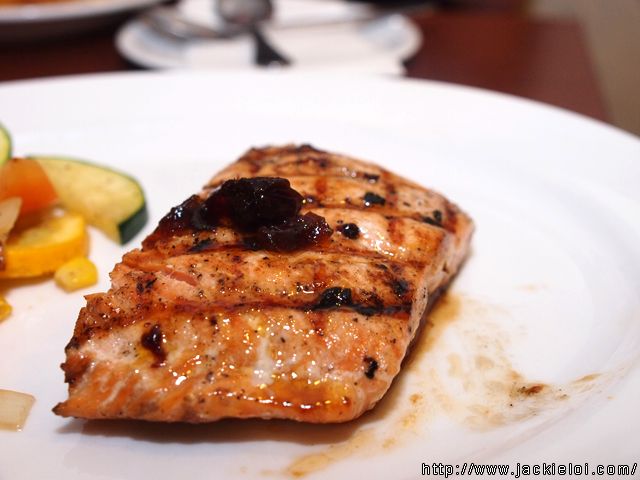 Thanks to the starters and main course, i barely had any space left for dessert. Thus i stop eating it. Overall, it is very sinful buffet! How could you resist the temptation of awesome food?? I guarantee it worth every penny of your money especially if you're big eater!

The promo start from 24 July 2012 - 18 August from 6.30pm-10.30. For every 6 pax, 1 pax will get to eat for free! If you're afraid no space, you may call 03-79588515 for reservation.