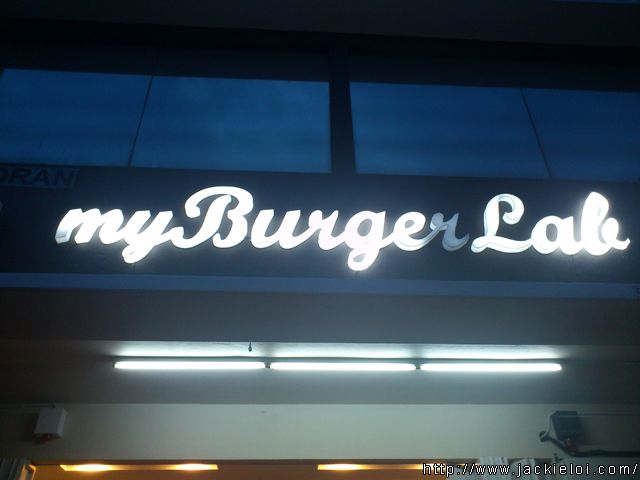 MyBurgerLab? Yes you did not hear wrong. It is a laboratory! It is for people who interested to experiment on burger potential. Ok i just kidding. Just like the name, MyBurgerLab is selling burger!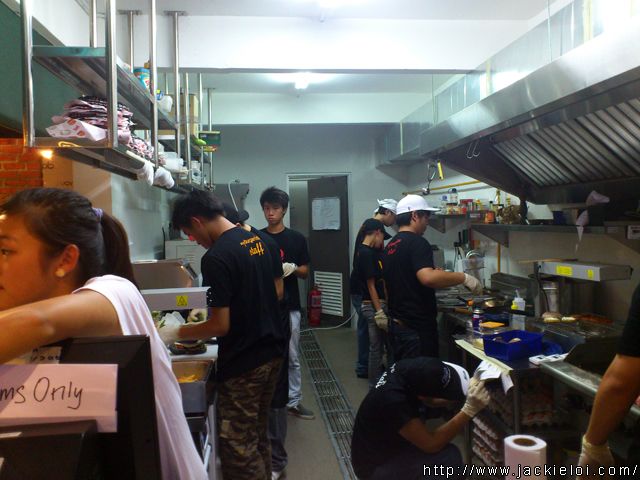 The reason why it is called MyBurgerLab because they keep experimenting new burger from time to time. Thus, the menu might be difference each time your visit. Bring opened for almost a week, alot positive comment was seen. There are customers who returned there for more than 3 times! Wow!



I went there last night with le gf, YY and Jacq. Surprisingly it was full house. But thanks God, there are seat after we did our order. Each of us taking burger with add on RM5 for fries and bottomless drink. It is self service for the drink.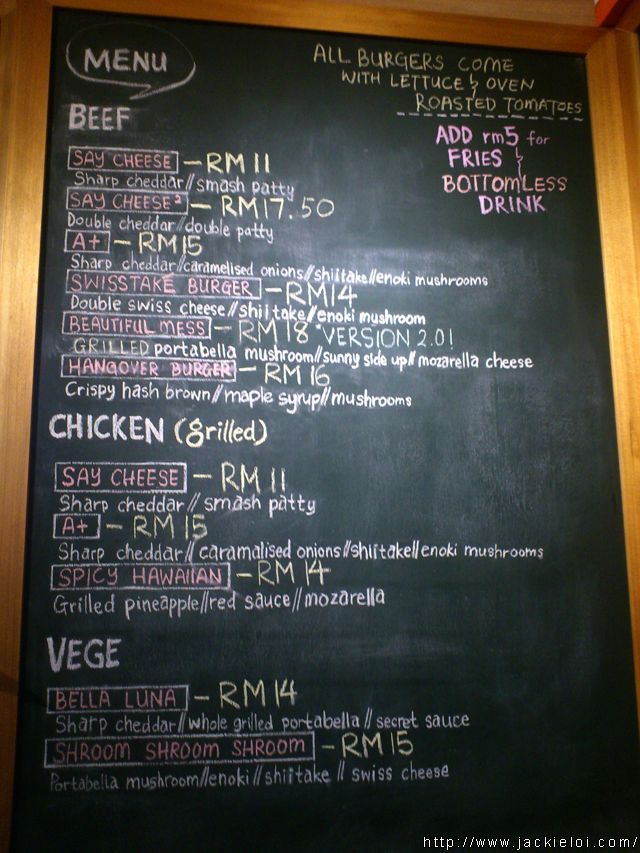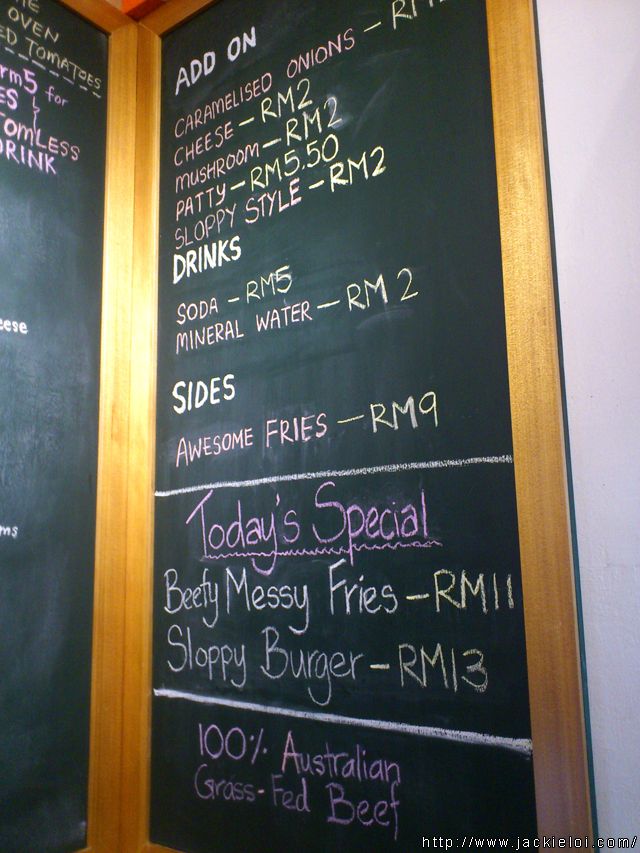 Here are the burger we had :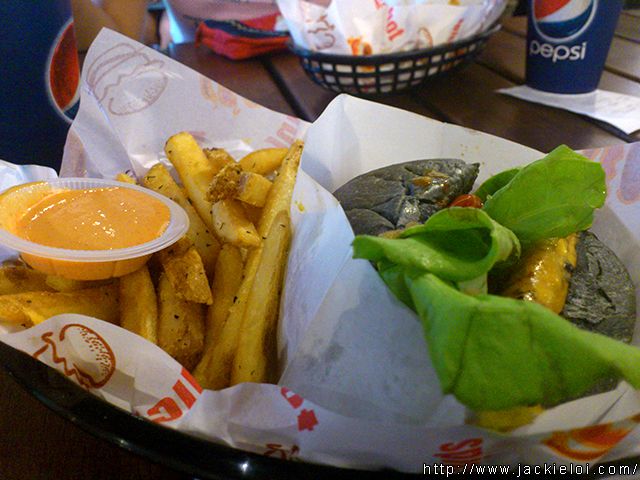 * The top up RM5 for drinks and fries will look like this *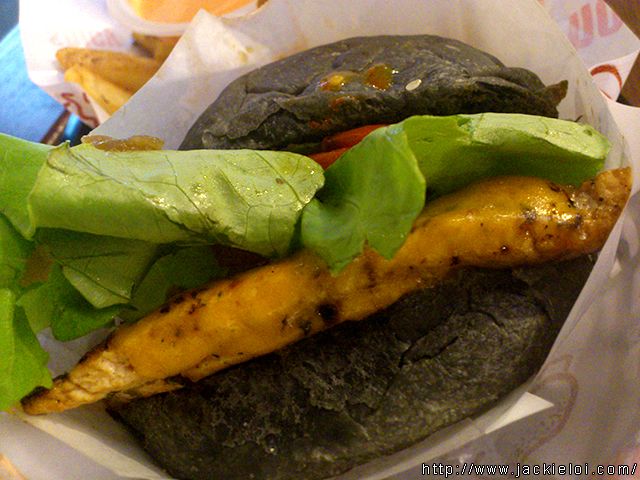 * A+ Chicken Burger RM15 *
\
* The ingredient inside *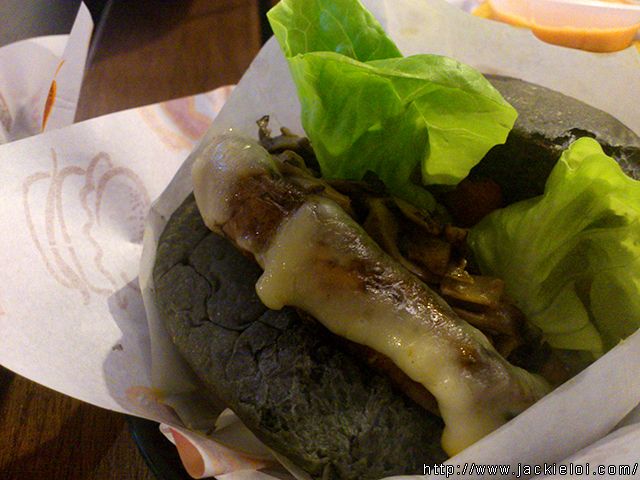 * YY Shroom Shroom Shroom RM15 *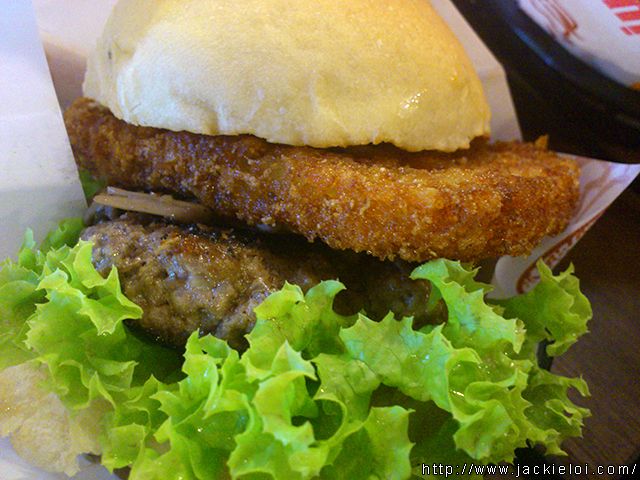 * Jacq Hangover Beef Burger RM16 *


Din get to try other two burger from them but here are their feedback.



Le gf, YY : Too mush variety of mushroom and quite confuse. But the mushroom is very big!
Jacq : The beef abit too dry.


For my own burger, it is rich with taste, must better than others burger that usually taste heavily on sauce. The chicken is not patty, is real patty, though i wish it could be thicker and bigger.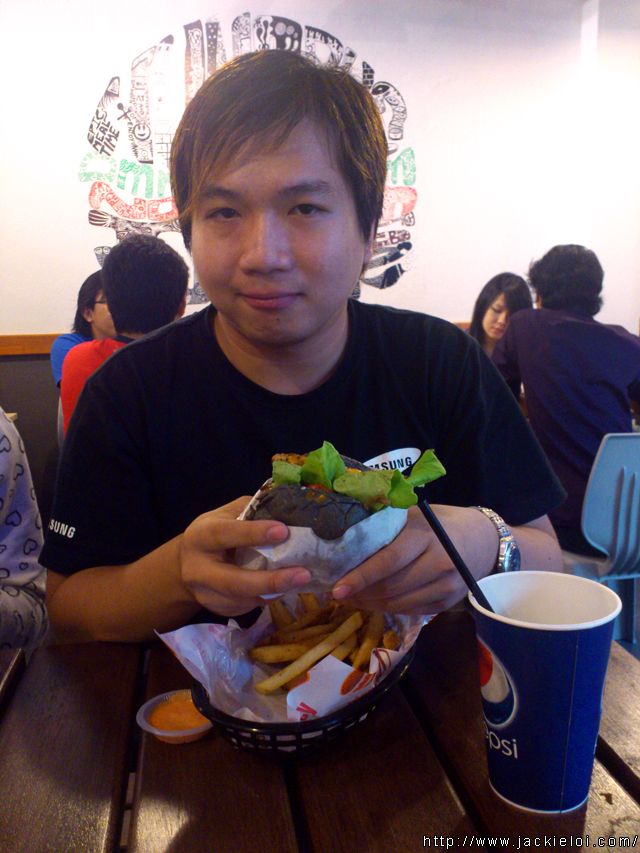 * If you wondering the burger size, here a full scale picture to compare with human *


Btw you eye didn't see wrongly, it is black color bread, known as charcoal bread. It doesnt taste weird dont worry. It just taste like normal bun and it won't make your hand dirty. BTW, they randomly choose the bun for you. So do request for the charcoal bun if you want!

Get a chance to chit chat with Lih Ren about the MyBurgerLab thing. Based on him, their main focus was actually on beef, thats the reason why on the menu beef get more varieties compare to other. In addition, all their burger are hand made, freshly made with high quality ingredient, including the bun where they hand made themself from flour.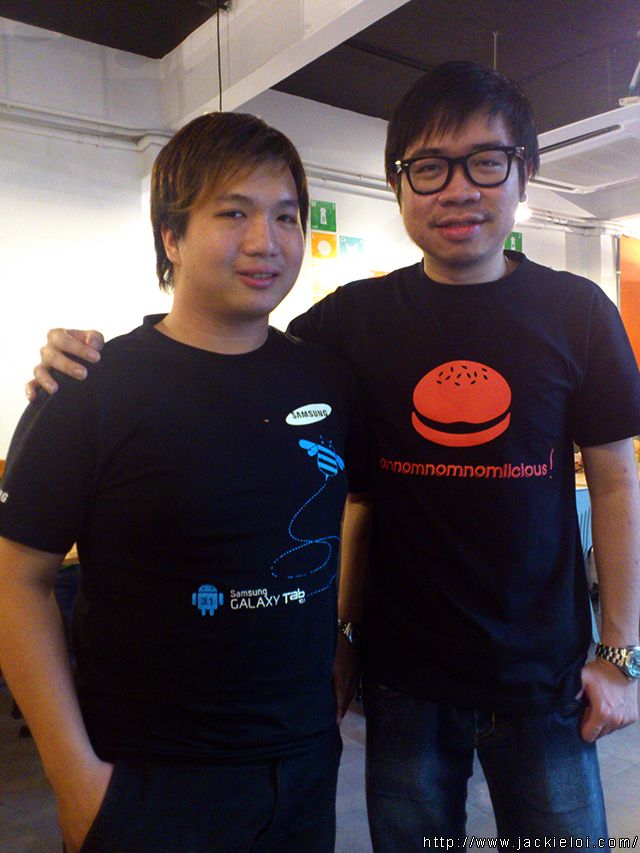 Unfortunately, it takes sometimes to prepare a burger, thus that's explain the long waiting hour. My friends who went last week said she have to wait for an hour. In my case, I just waited 30 minute, considering it was on peak hour.


* You are feel free to put your photo here *


Nevertheless, it was a good experience dining in MyBurgerLab. The environment feel very lively when dining there. I don't feel like I am dining at cheap burger stall nor expensive, it just feel lively with everyone laughter. I will be back here again with my friends ;)

Do checkout MyBurgerLab facebook for yummylicious update!