It has been always a dream for me to create and cast my very own short film. Unfortunately currently I am busy with my current job and unable to fully commit on it. Guess what? If you're interested and wanna be an actor, here is your chance now!


"The Beauty Inside" is Intel and Toshiba's collaboration, our very first featured social film and it successfully garnered worldwide attention and interest. With a leading team of Hollywood, technology and social media crew, "The Beauty Inside" hopes to break new ground in the genre of interactive, social entertainment.


"The Beauty Inside" follows the main character, Alex, a 20-something guy who wakes up with a new physical appearance daily – a completely different person on the outside but the same person inside. The plot follows Alex as he navigates through his days in a completely different body while using his Toshiba Portégé® Ultrabook. Not only does the product serves as Alex's journal, it is also an easy and quick way to identify Alex in each episode.

Directed by Drake Doremus, starring Mary Elizabeth Winstead, Topher Grace, and all of you, "The Beauty Inside" allows viewers have an interactive role where they will have the chance to become characters in the film via Facebook-driven social casting calls. Moreover, they will be able to interact with the main character of the film via social networking. The completed film will be available online in weekly episodes over a six-week period.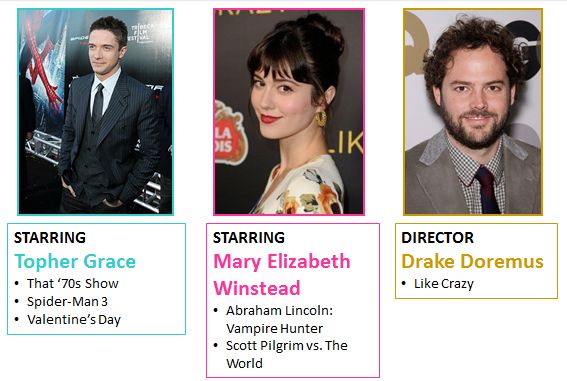 You can check out their official facebook page at here https://www.facebook.com/thebeautyinsidefilm and their youtube http://www.youtube.com/user/TheBeautyInsideFilm Meanwhile, here the official trailer ;)







And here we have EP 1 already on aired!







Don't forget about the "Be a Satellite Star" contest (http://58.65.23.50/contest/) and "Meme It like You Mean It" voting contest (https://www.facebook.com/media/set/?set=a.10150912347487810.421545.7096827809&type=3) too!

This post was brought to you by Toshiba and Intel. For more information about the Toshiba Satellite M840, join the conversation at https://www.facebook.com/ToshibaNotebookPC