After for so long, finally I am getting pork burger to eat again! Weee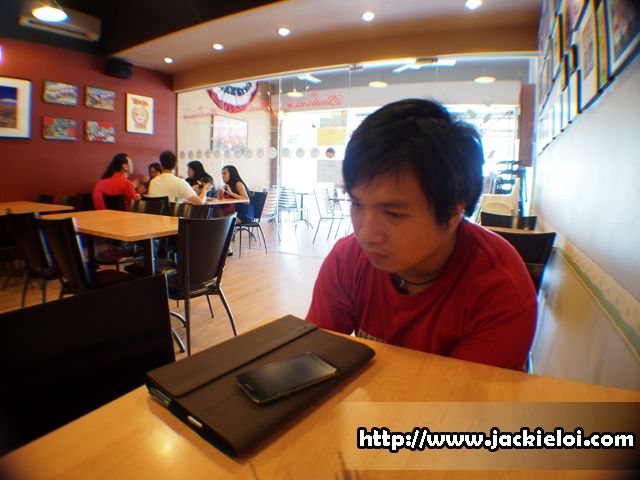 Ok that's my emo face waiting for my food. I though of just showing my face in case you all miss me.. What? No? uhh ok..back to food :(

Been wanting to try this long time ago since alot people said it actually better than Andes BYO. The shop was located at Aman Suria, same place with Andes BYO and located at another end of the shop lot.



As the starter, I ordered Dog Food! No, not the food that dog eat but is actually fries drenched in gravy, topped with cheese and oven cooked. Trust me, it tasted so good that cheese lover gonna lick it till clean! The taste is actually more heavy on cheese side and thus, both me and my gf love it so much.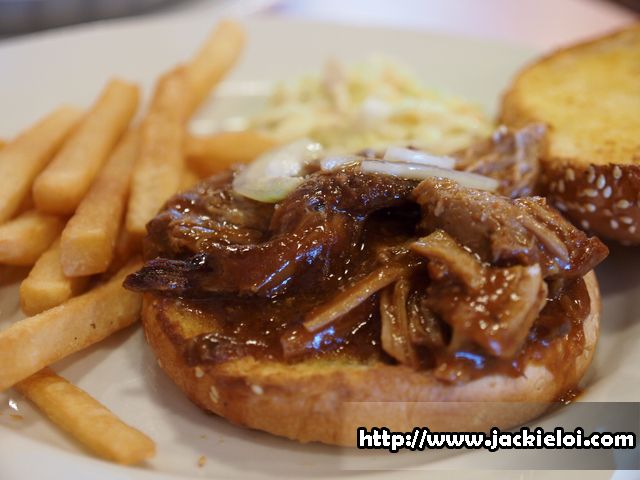 * Pull-pork Burger RM12 *


Deary ordered Pulled-pork burger for herself. Shredded or 'pulled' pork which has been slow-roasted and braised in our special sauce in-between a burger bun, served with our house coleslaw and fries.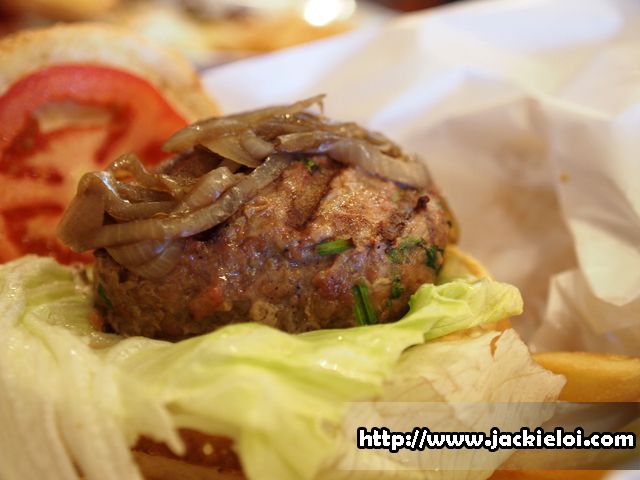 Finally I got myself the famous Jucy Lucy Pork burger - Hamburger with melted cheese core inside the grilled beef and pork pattie, lettuce, tomato and onion relish served on a basket of fries. I pretty love it but I felt the cheese inside the patty wasn't as good as Andes BYO. The burger also contains one of the vegetable that I don't like. Other than that, the pork patty has very heavy pork smell. For a lover like me I doesn't mind at all but my gf kinda get disturb by it.

Overall, pretty cool dining place with reasonable price. My favourite food of the day gotta be Dog Food! Other than that, there are more alternate choices for good pork burger.