I found another love fiid at Melaka thanks to Betina! Yup! It is Amigo Restaurant that located at Jalan Melaka Raya 8. As everyone know I am huge fans of chicken chop and steak thus, this restaurant really served what I need.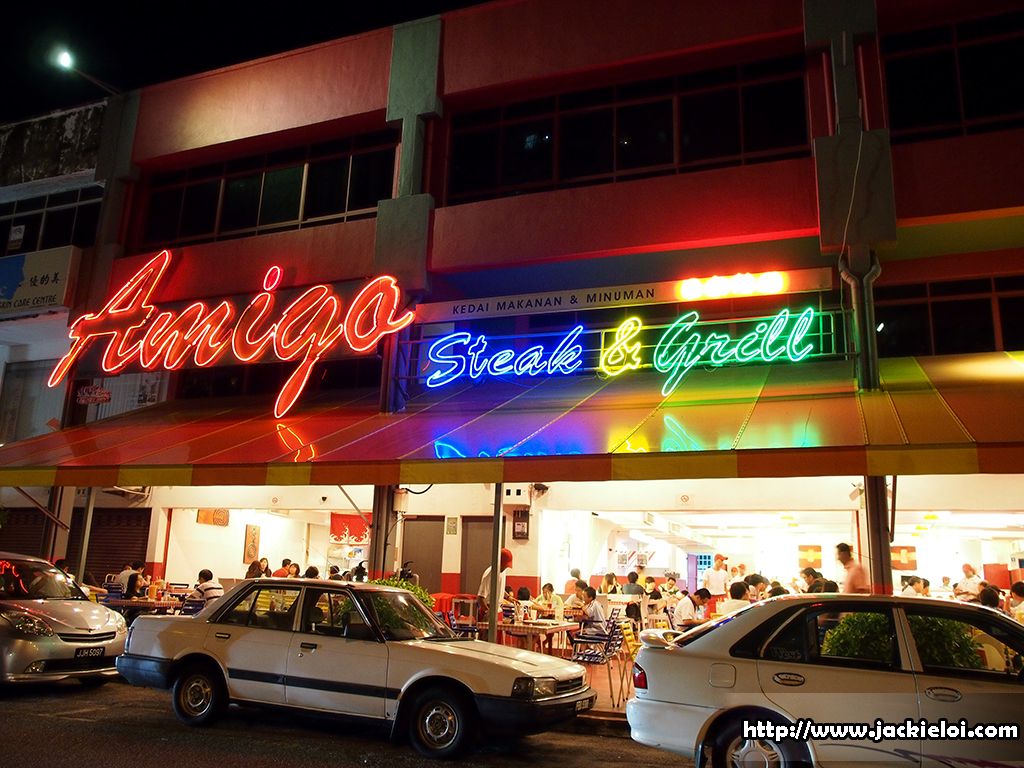 Me myself are the type of kinda picky when come to price and portion and also the taste of food. In this case, Amigo do fulfil all my criteria! Price and portion are pretty balance, which mean affordable and not too small in size. Taste wise, it has what it should and I dare to say it even taste better than most restaurant out there. Not to mention the large varieties in the menu.
* Lime Plum Juice RM 3.50 *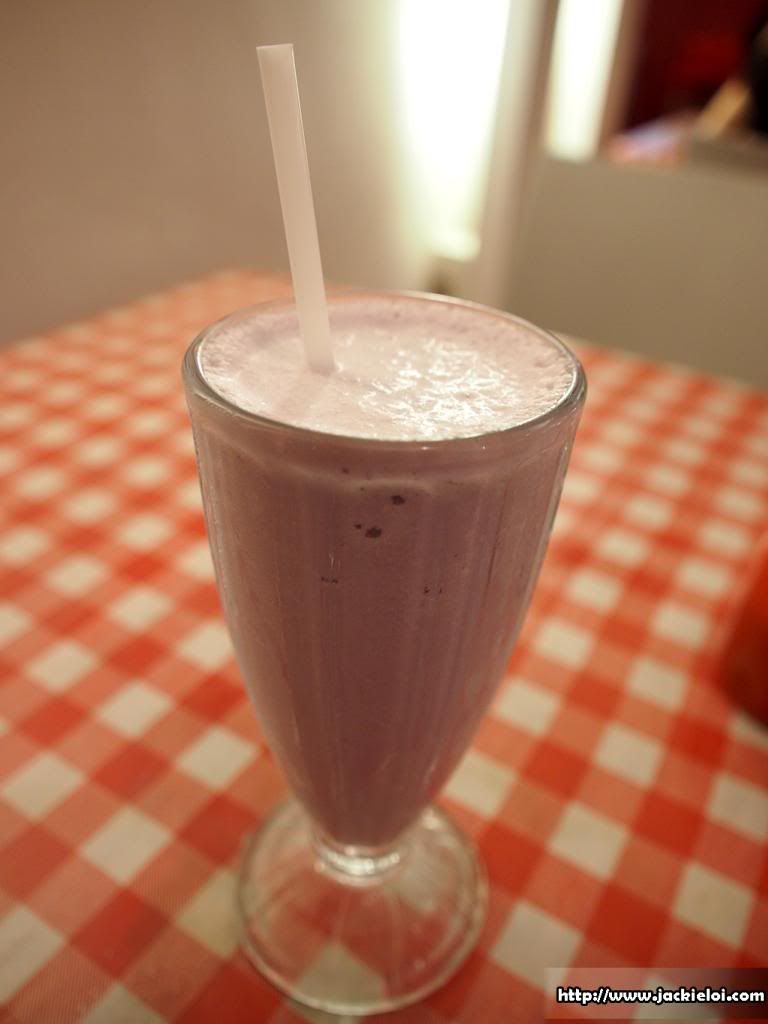 * Yam Milk Shake RM 5.50 *
Eventhough they are well known as steak house, surprisingly they offered sushi as well. Being curious on how it taste like and will it be on par with most japanese shop out there, I ordered fews.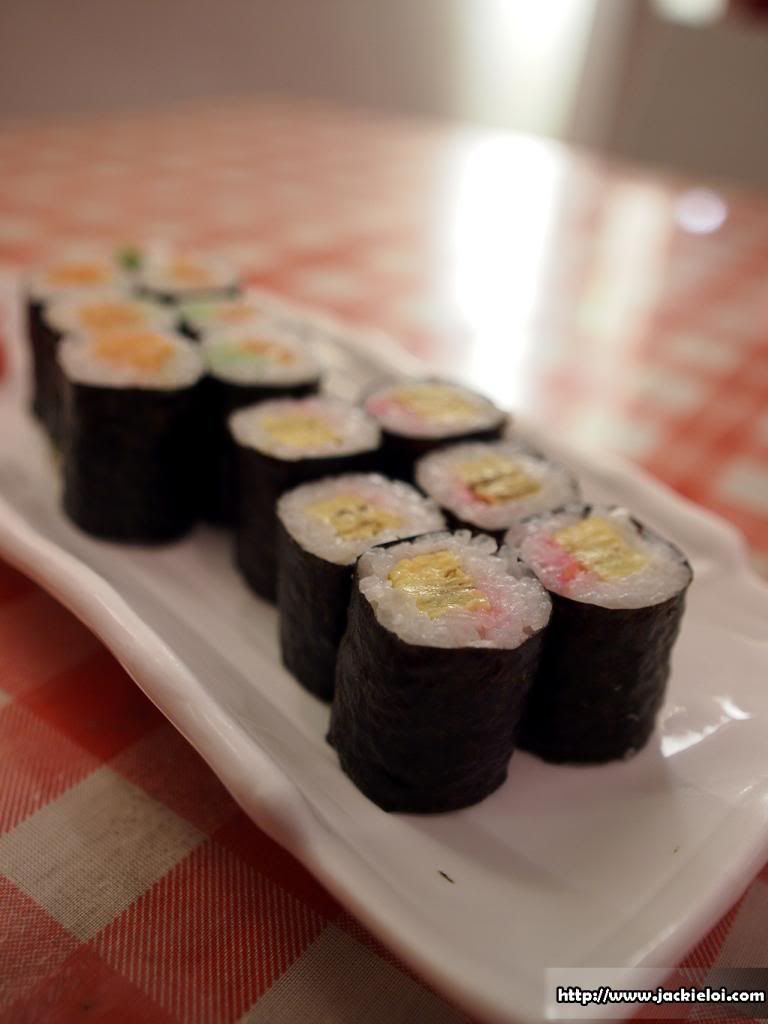 * Salmon Maki RM 4 (at the back) and Tamago Maki RM 3 (front) *
I ordered Salmon Maki and Tamago Maki. The Salmon inside the maki is very big if I were to compared. Taste wise, it is definitely taste much better than most sushi restaurant, My favourite of course the Tamago Maki while le gf love Salmon Maki.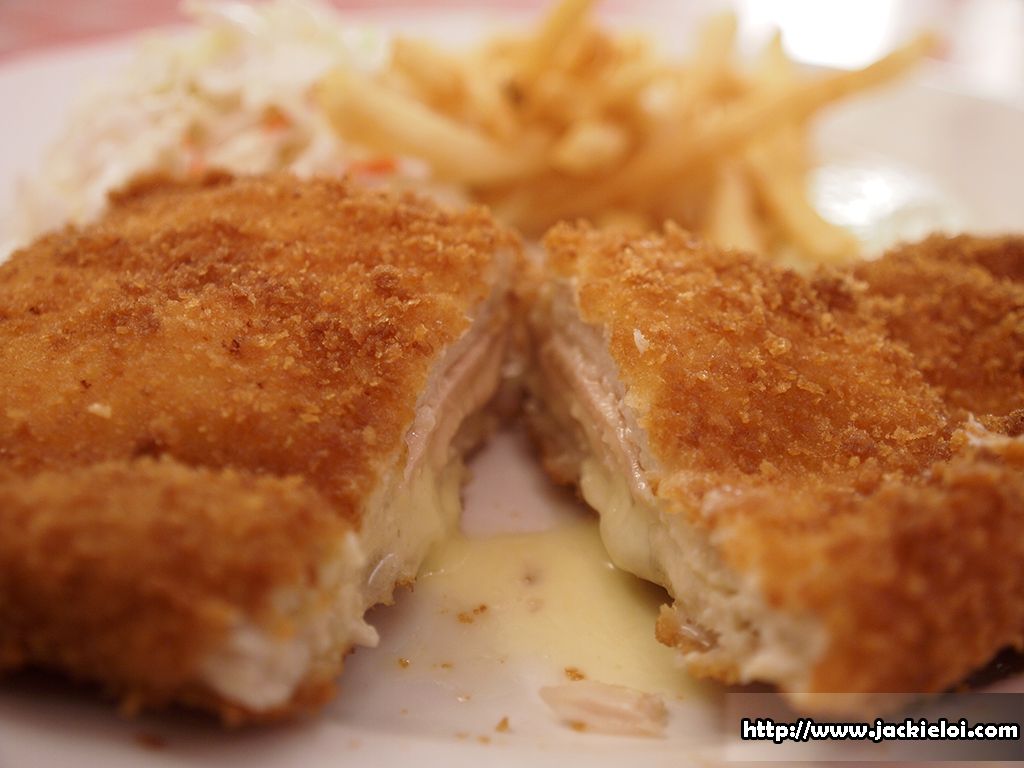 * Chicken Cordon Bleu RM 15 *
Next, le gf ordered Chicken Cordon Bleu. Like the name suggested, is was wrapped with cheese and ham inside. The chicken is very crispy and easily to cut off. The taste is good as well, par with the standard at least and in my whole life, the only Chicken Cordon Bleu I ever tasted was from Secret Recipe and right now, Amigo has done it with much cheaper and larger portion than Secret Recipe. It is also worth to mention it came with salad and fries.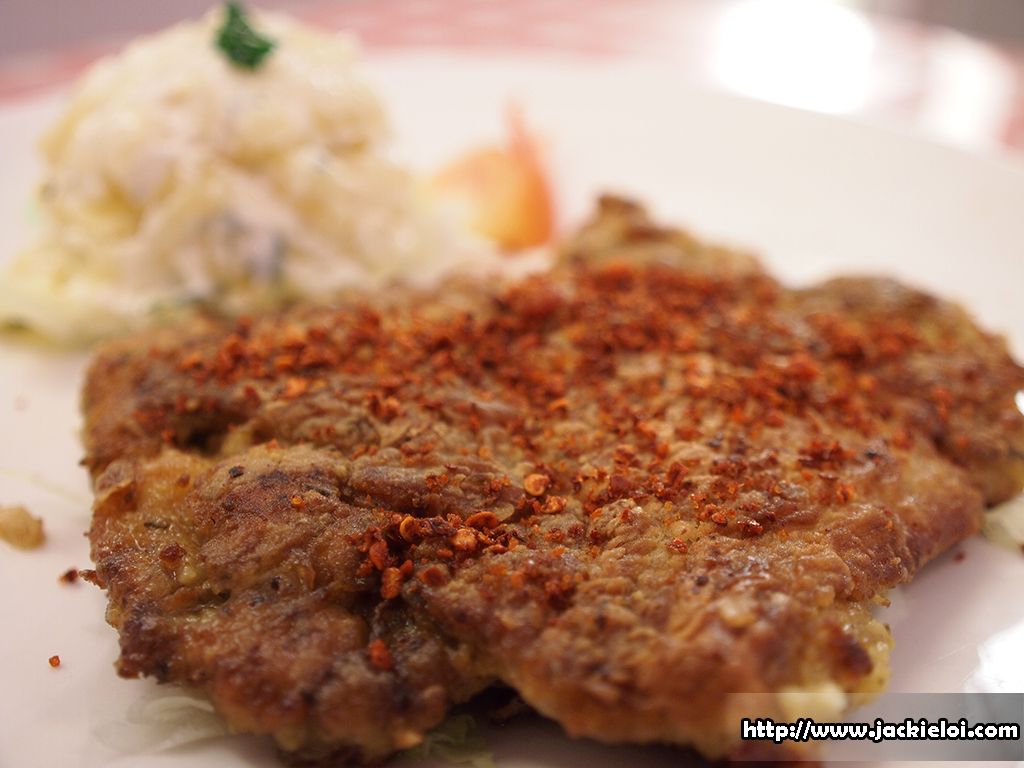 I almost ordered Mozzarella Chicken (RM18) for myself but in the end I change my mind and go for Cajun Chicken because I never heard such name before. What exactly Cajun Chicken is? Well it actually a grilled chicken topped with dry chillies on top of it. I try to do abit research and apparently Cajun is a type of cuisine. You may click
here
to read. Well I do like my Chicken alot. It really taste very spicy however the more I eat the more I feel like I am actually eating ajinamoto like those taiwanese chicken. But don't get me right, it still taste very nice. It just me who will get sick of too much ajinamoto. The meal is come with potato mashes instead of fries and salad like my gf meal.
Overall, it was a very nice and cheap dining place. I do highly recommend this to everyone who love steak. Someday, I will be back there to try their grill since it look so tempting and most customers there are ordering it.