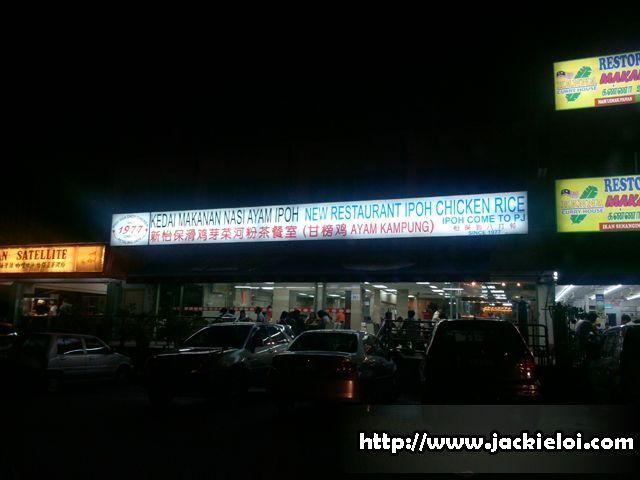 On a very traffic jam night, it was an impromptu plan that have dinner with le gf. Reason is I have to drive all the way to KWSP building to print out my EPF slip. Since we are around, might as well get some dinner before headed home? Thus, we are in this place, New Restaurant Ipoh Chicken Rice.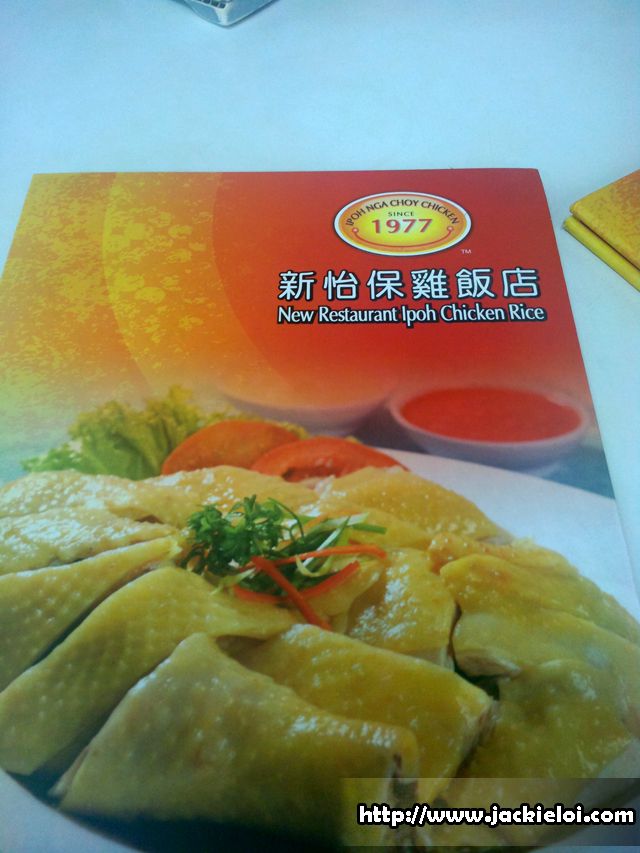 No, the new is not mean is new shop but is the shop name, New..Oh well whatever. For me, I never fancy on ipoh chicken rice in KL. I would rather go all the way to Ipoh to get the authentic one because I know those in KL 1 will be suck and overrated. Even the hawker stall near my office or in SS2 sell better chicken rice than those.



I always believe in giving second chance. Because of this believe, I went in to try and finally, I am deep disappointed. This is what we ordered on that night.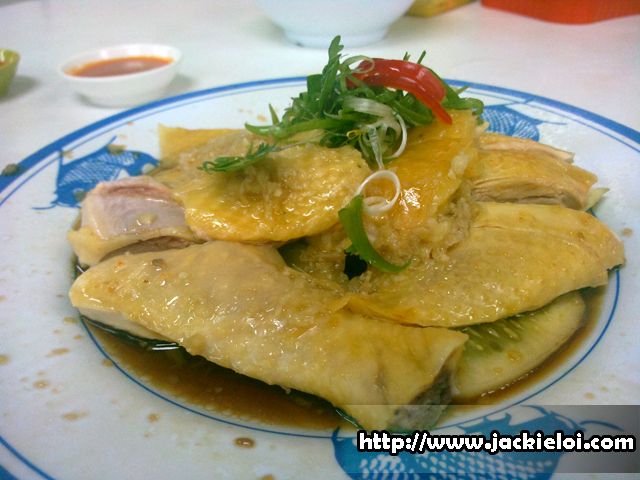 * Quarter Kampung Chicken RM18 *


Somehow I felt been cheated. The quarter kampung chicken we ordered doesnt justify the price and the size as well. It is so little that even KFC dinner plate or Nandos quarter chicken look much worth it. Not to mention, the chicken meat seem to be too tight AKA hard to chew and bite. I not sure is they cook enough or they using old chicken. le gf complain the sauce is too salty although I seem to have higher salt tolerance than her.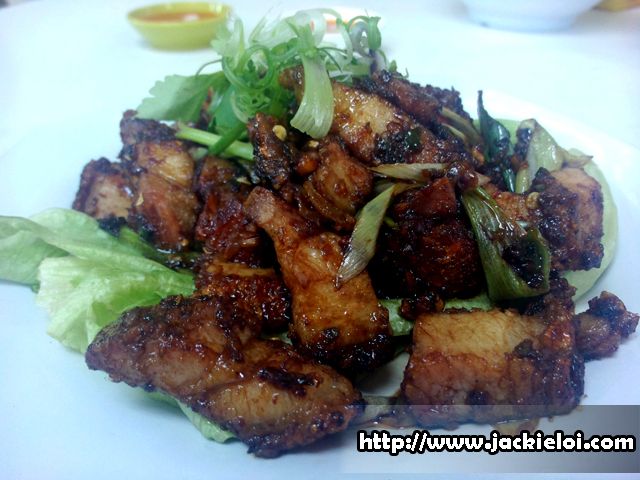 * Fried Roasted Pork RM15 *


Fried roasted pork seem ok and abit spicy. At least it has much portion than the chicken and it actually tasted not bad. le gf also complain again the pork a little bit salty. I actually whack finish the pork itself rather than eat the chicken.



Total damage RM43.05. Holy cow with the price dinner for 2 I would rather spend it on japanese restaurant like Watami (I just had it on last Monday) or I can buy 3 plate of KFC dinner plate.

Ironically their pork is much better than chicken...Why not change name to New Restaurant Ipoh Pork Rice?