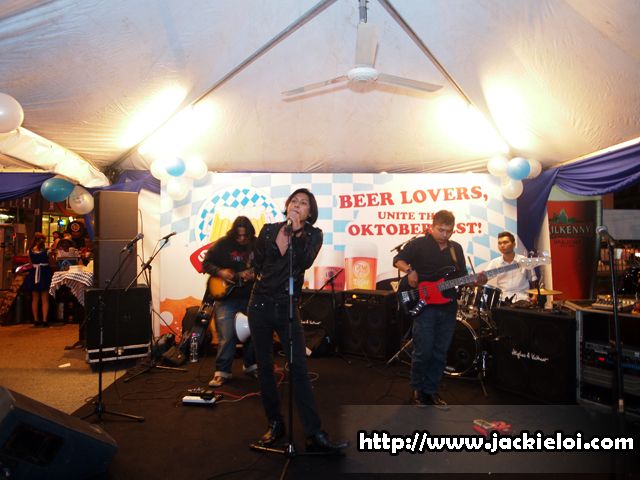 The Octoberfest officially kick start! This whole month gonna be beer drinking season and grow beer belly. Nevertheless, I have my first official Octoberfest celebration at Clover Pub last Friday.

Too bad Clover Pub promotion is limited. We have to order 4 cup of beers and get a plate of food that only have 2 sandwiches, 3 sausages and 5 fish balls. The sausages is nice though.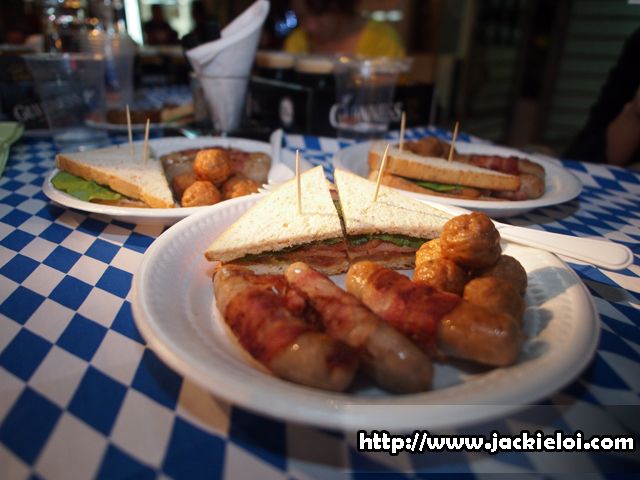 Local band are performing on whole night but somehow some of them are pretty irritated.. When I feel the music/singing is irritated, mean they are bad singer for me. I believe everyone experiences the same on that night..ahaha

Anyway picture with friends time! Not much of us but we kinda enjoy small companies. It allowed us chit chat more.


* Anna always give us priceless facial *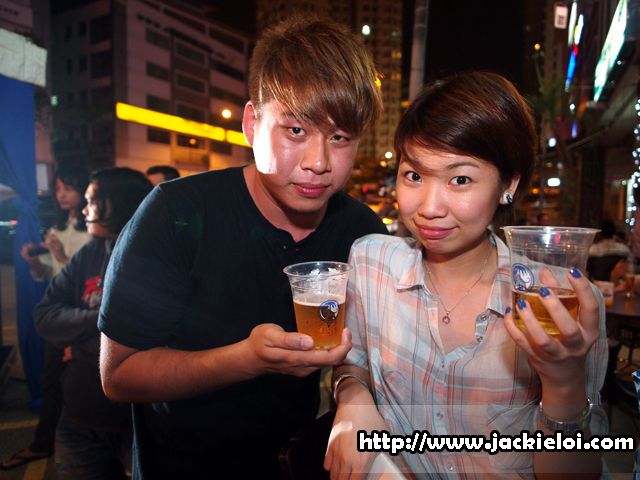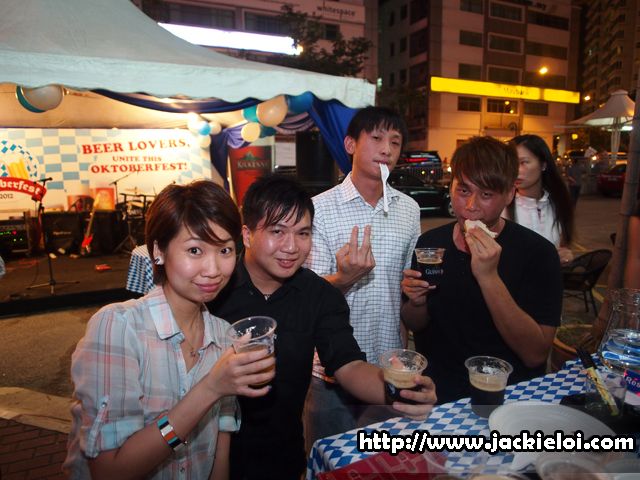 * Sharon, Ken & Benjamin *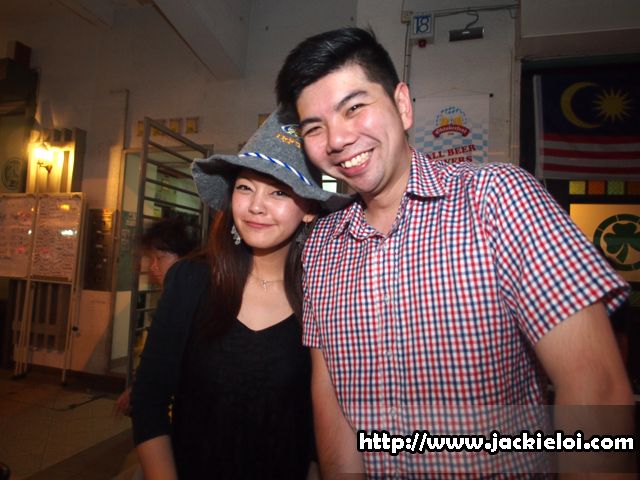 * Lovely couple, Anna & Ah Bok *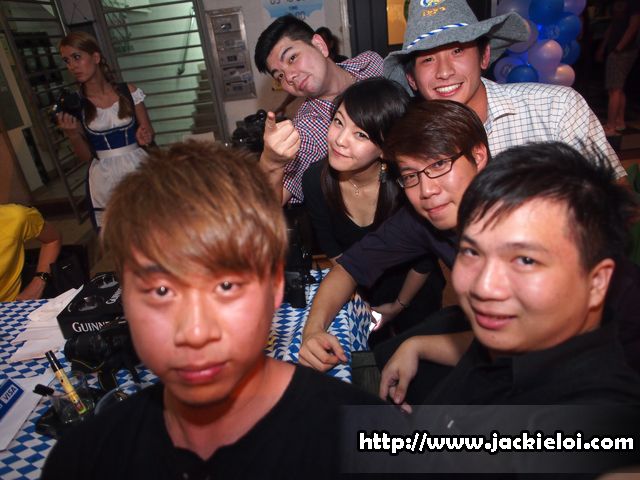 * All of us including Joshua. Ok Benjamin look scary here *

Anyway, there are more promotion from GAB be make sure you check it out ;)



Promotions:



At selected Bars and Clubs:
Take home a limited edition GAB's Oktoberfest 1L Ceramic Mug with each 1L Tiger beer purchase.

At selected Supermarkets:
Consumers who purchase their beers from retail outlets such as Cold Storage, Mercato, Village Grocer and Jaya Grocer will enjoy store discount.

Refreshment outlets (i.e Coffee shops and Chinese restaurants):
For every purchase of any three big bottle of Tiger, Guinness or Anchor, consumers will get a discount of RM3. Consumers can also enjoy the flexibility to pair any of the three bottles between the three provided selections, to suit each individual's preference.

To add more excitement, GAB is introducing a Facebook activity called the Biermeister, where beer lovers can hunt for more rewards. Log on to GAB's Oktoberfest Facebook page www.facebook.com/OktoberfestMY from September 17 –October 31 daily.