P/s something gonna happen in jackieloi.com at 12am later! Stay tune ya ;) What.. No?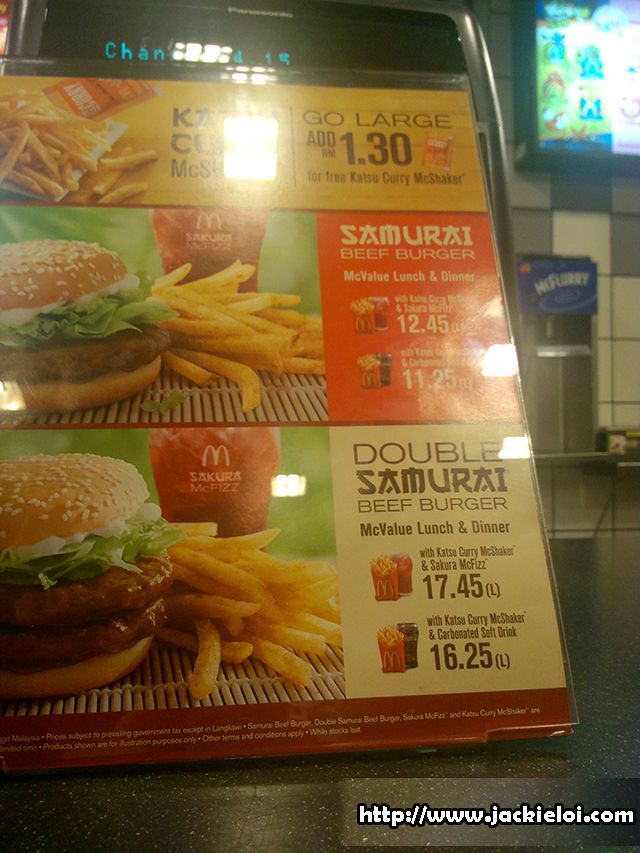 Anyway, so much hype of the return of Samurai.. Burger in Mc Donald. Finally I went to try it out myself. It is beef patty though..no pork like other country Samurai Burger piff..Not to mention it is pretty costly.



Being greedy and big eater, I took Double Samurai Burger set. According to the words on box, the Samurai Burger suppose to have Sweet Teriyaki and yada yada special sauce.



The Burger is fully dipped and bath with sauce.. Look yummeh :P However I am totally disappointed with it. The sauce is exactly just sweet. Cant really taste teriyaki. Beef patty exactly like the one in big mac or quarter pound. Nothing to shout.



Overall, I am disappointed with this Samurai Burger. I guess this will be my first and last time try this..unless it come with pork patty :P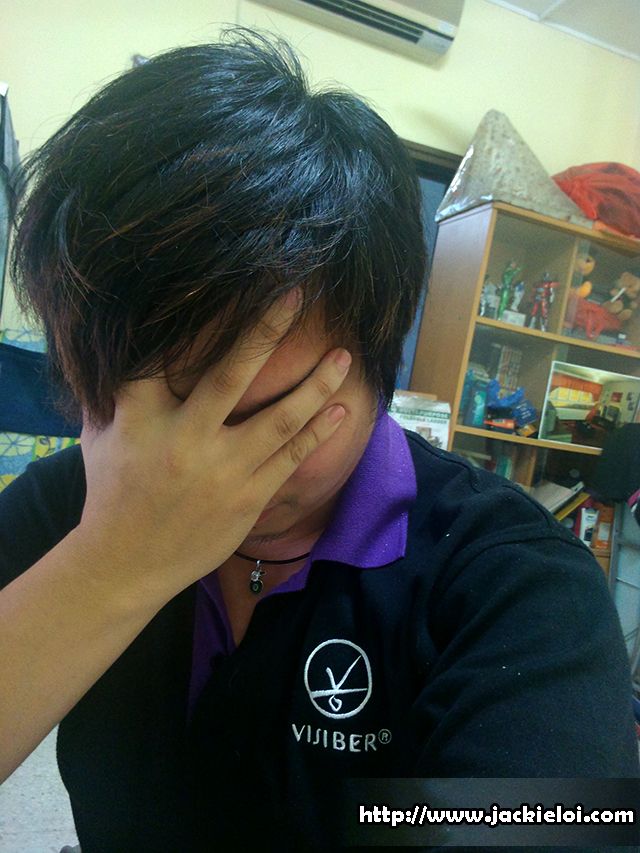 A facepalm wasn't enough to expressed my disappointment. Double facepalm pls!