It is hard to win a contest nowadays. But hey! Code 10 Malaysia just made the easiest contest ever to win! Juts watch and you stand a chance to win a prize! Yupz, it is time for Watch2Win Contest!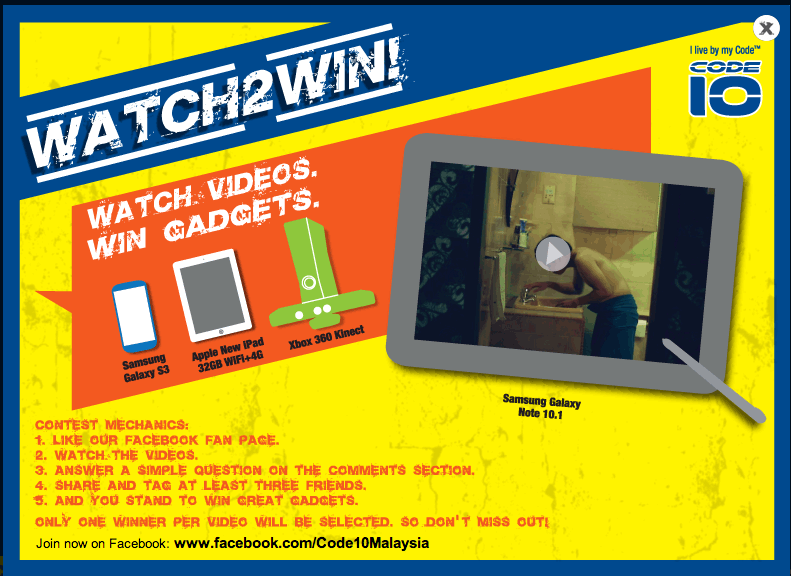 How? Where? Here are the details for you all!
How?
1. Like the
Code 10 Malaysia Facebook Fan Page
.
2. Watch the video.
3. Answer a question in the comments section of the post.
4. Share the video and tag friends. (amount to be determined with each video)
This week video is about animal abused. How many of you really concerned about it? and what are the consequences for abusing animal? Watch the video and you will know ;)
Isn't as easy as snap a finger? What you need to do just pay attention on everything in the video and answer the question and stand a chance to win! This week they are giving away an iPad to 1 winner. Yes they have difference prizes for every week.
What are you waiting for? Quickly log on to you facebook now and like
Code 10 Malaysia Facebook Fan Page
!